Let's face it, though it may be traditional, Christmas pudding is not everyone's cup of tea. If you're looking for a festive dessert that's a little different this year, look no further than these delicious alternatives.
Frozen Espresso Parfait for a Crowd by Yotam Ottolenghi and Helen Goh
With rich creamy coffee parfait set between chocolate meringue and topped with crunchy praline and a caramel whisky sauce, this recipe from SWEET is a seriously grown up festive centrepiece.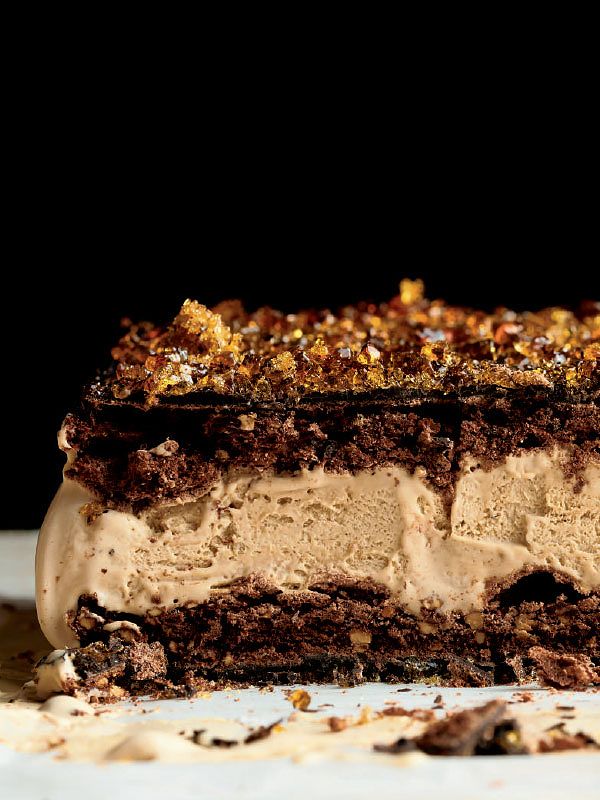 Éclair Roll by Nadiya Hussain
Let the good times roll this Christmas with this crowd-pleaser from Nadiya's Family Favourites. A cross between an éclair and a Swiss roll, it'll be top of any chocoholic's wish list this Christmas.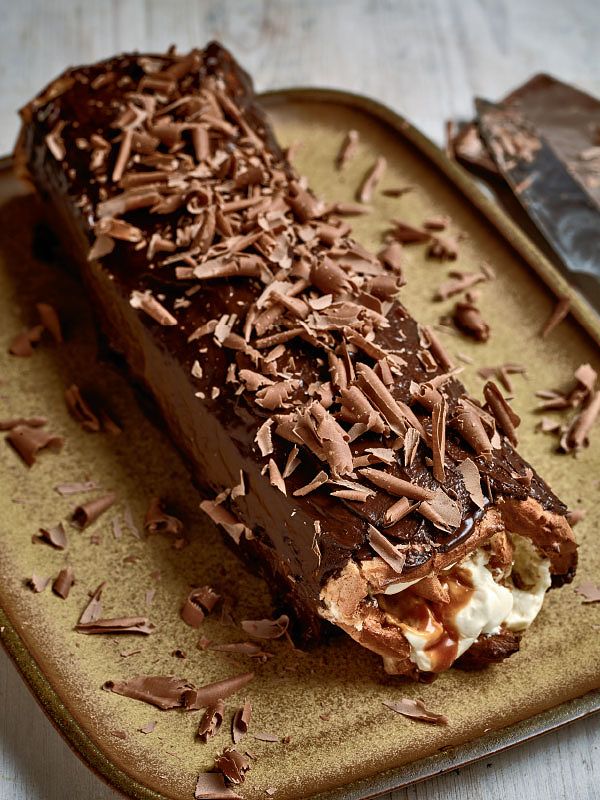 Winter Bombe by Jamie Oliver
With festive flavours of panettone and Vin Santo, the Winter Bombe from Jamie Oliver's Christmas Cookbook is also a great make-ahead dessert with only 20 minutes of preparation time. Simply assemble the gorgeous line-up of ingredients, freeze and then pour a divine chocolate sauce over the top when you're ready to serve. Showstoppers don't get much easier!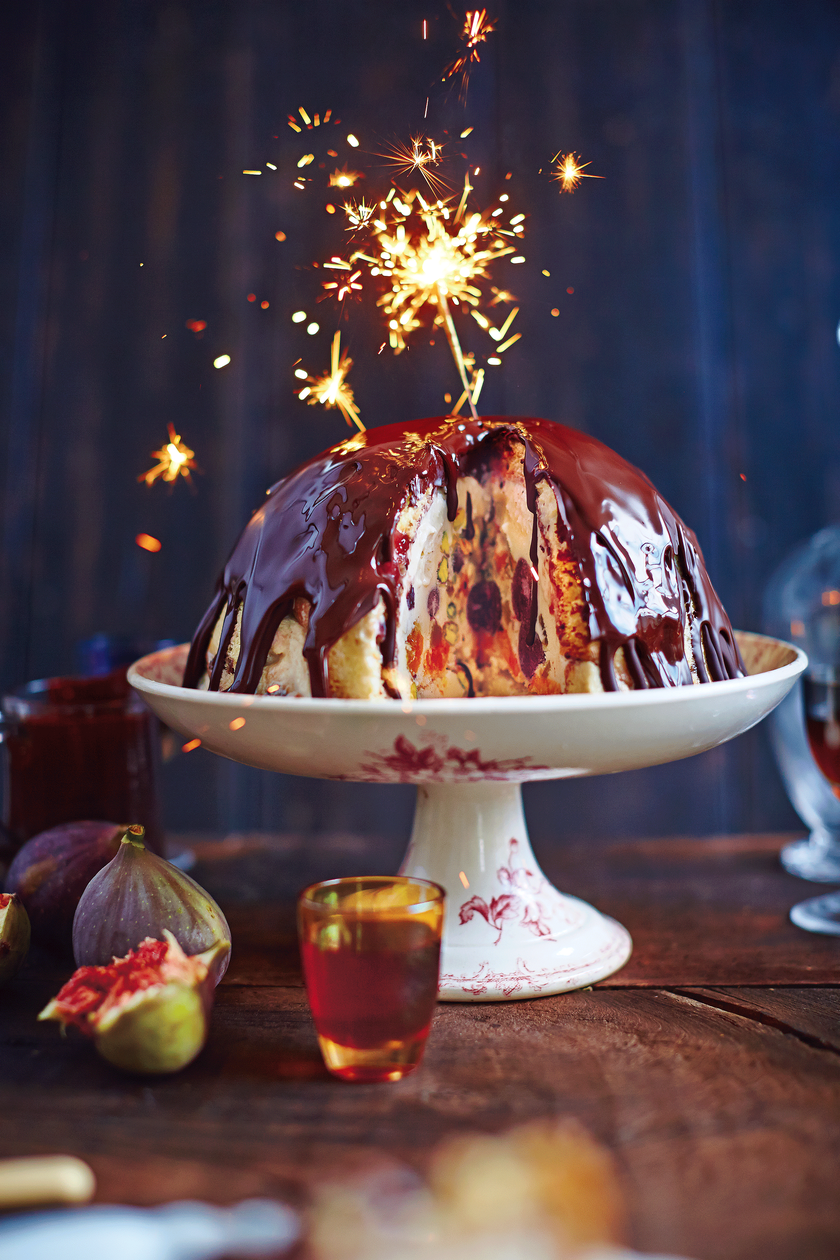 Cinnamon Pavlova with Praline Cream and Fresh Figs by Yotam Ottolenghi and Helen Goh
With a suitably festive cinnamon-flavoured meringue matched with the fresh and earthy flavour of figs and a praline cream, this drool-worthy pavlova from SWEET will not fail to impress your Christmas Day guests.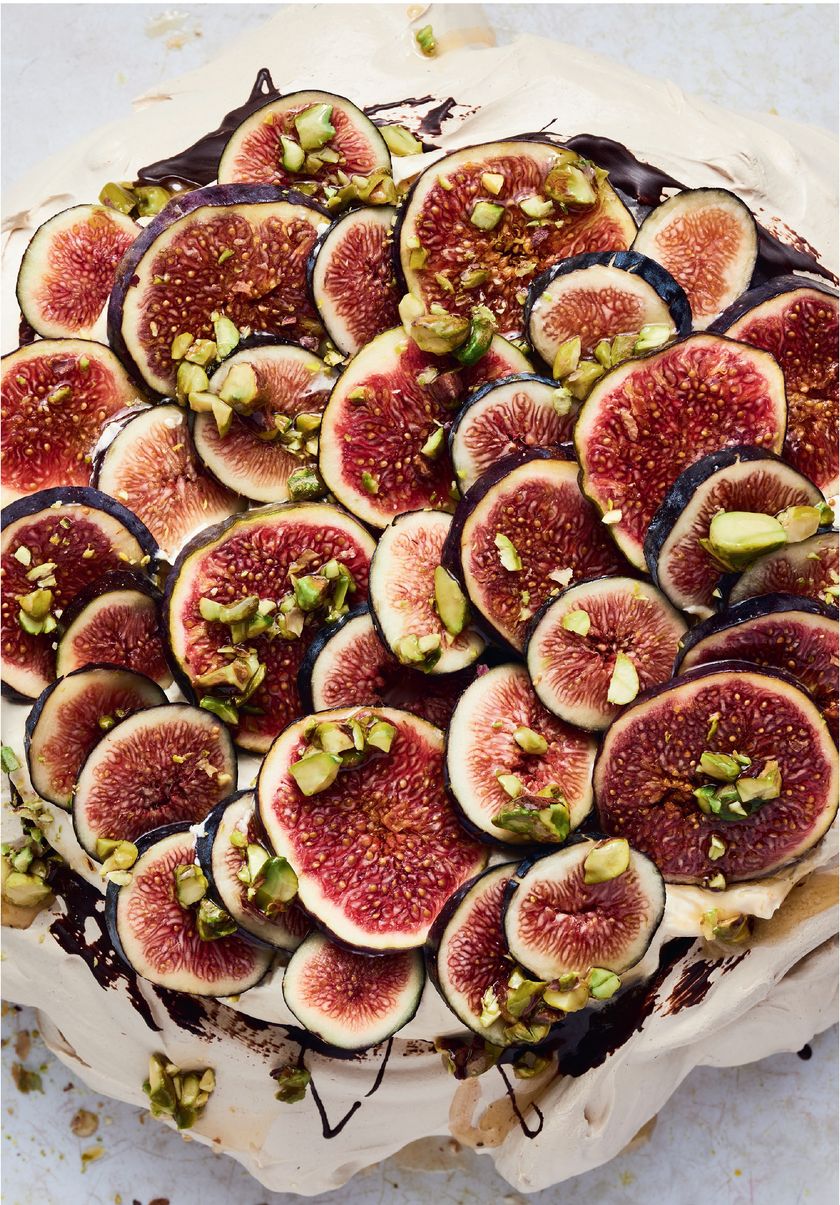 Black Forest Gateau by Candice Brown
GBBO 2016 winner, Candice Brown's three-tiered Black Forest Gateau from her debut cookbook, Comfort, has everything you could want from a Christmas dessert: cherries suitably tipsy on Kirsch, whipped cream, chocolate ganache galore and a snow-like dusting of icing sugar to finish it all off.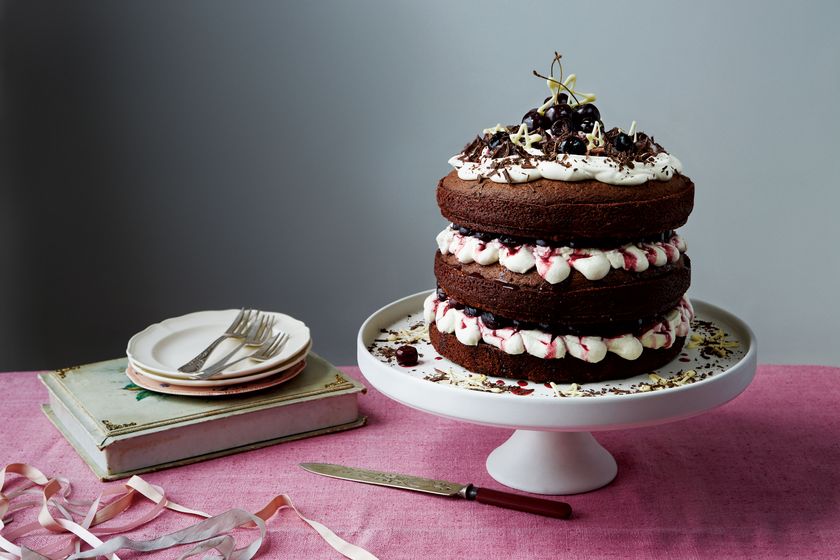 Giant Macaron Cake by Nadine Levy Redzepi
From Nadine Levy Redzepi's debut cookbook, Downtime, comes this awe-inspiring Giant Macaron Cake. Far from the earthy tones of a Christmas pud, this fabulous fuschia centrepiece is a striking departure from tradition.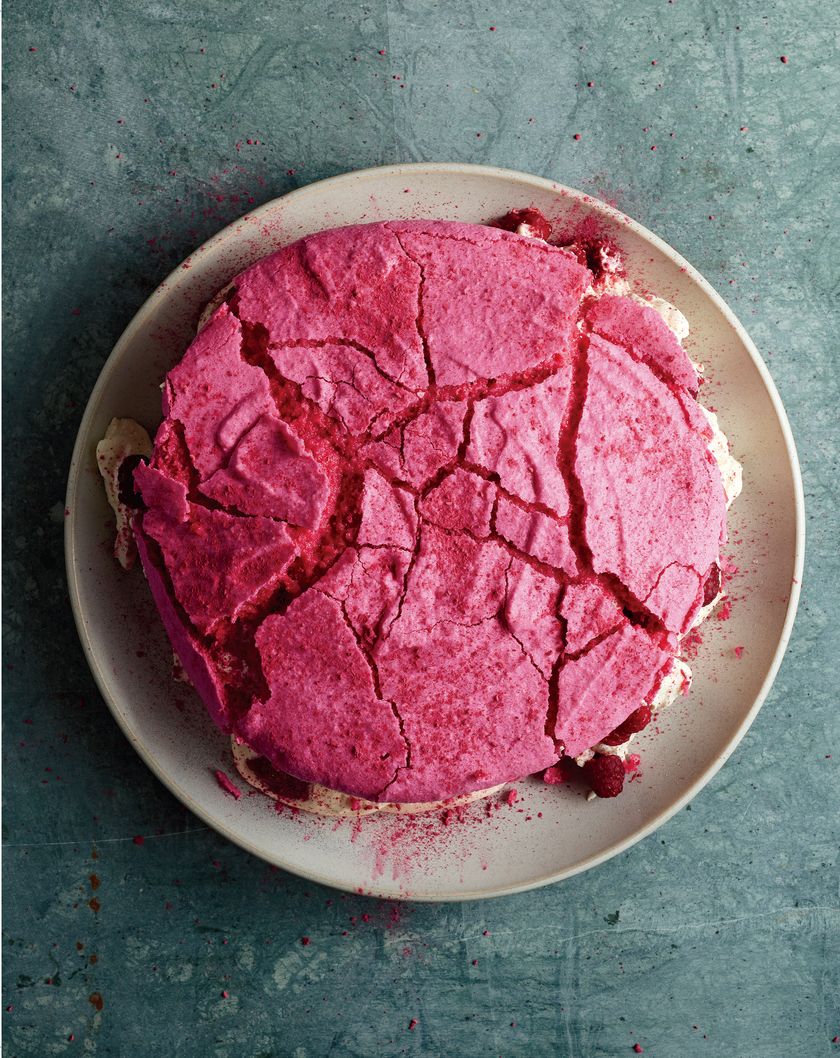 Chocolate and Irish Cream Roulade by Mary Berry
It wouldn't be Christmas without chocolate, and this dessert from Mary Berry Cooks the Perfect not only features a rich dark chocolate sponge but is finished with a decorative drizzle of white chocolate too. It's also another make-ahead option that you can pop in the freezer and defrost before the big day.