Taverna: Recipes From a Cypriot Kitchen
Written by
---
Georgina Hayden
Who's the author? Georgina Hayden is a food writer, cook and stylist, who earned her stripes working with Jamie Oliver as part of his close-knit Food Team for ten years. She's the author of the Stirring Slowly cookbook and now writes regularly for Delicious Magazine among other foodie publications.
What's it about? Taverna is a journey back to Georgina's Greek-Cypriot roots with exciting, vibrant, sun-soaked recipes that will make you rethink what Mediterranean food is all about. From simple salads to cinnamon-infused stews and orange-blossom scented pastries, this is food that reflects the cross-section of ingredients, flavours and infuences that characterises Cypriot cuisine.
Taking her family's traditional recipes, Georgina gives them a modern-day twist that reflects her own flair and creativity in the kitchen, making it the perfect cookbook for anyone seeking accessible but exciting, new dishes. With beautiful design and photography, Taverna is a cookbook you'll want to come back to time and again.
Perfect for: Anyone seeking culinary inspiration for delicious family feasts as well as everyday meals. Cooks who love beautiful books with both substance and style.
More about Taverna: Recipes From a Cypriot Kitchen
---
Features
In the first in our Weekend In series we are recreating the flavours of this Mediterranean island at home with recipes from Georgie Hayden's Taverna.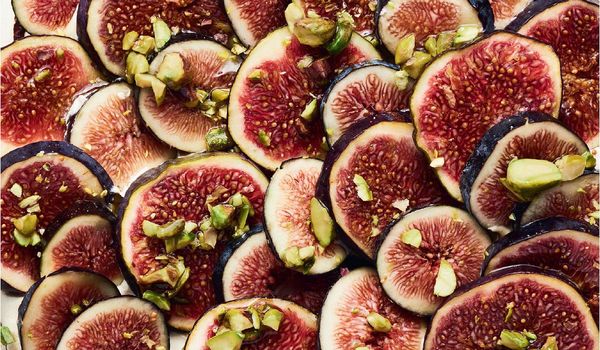 Features
Purple, velvety figs are a joy to cook with. Make the most of the fig season with our favourite fig recipes. From cakes, to salads to jam, we have a fig recipe for every taste.
More books by Georgina Hayden
---