Rukmini Iyer
Rukmini Iyer is an author, recipe writer and food stylist who has shot into the limelight in recent years with her best-selling collection of one-tin recipe books. Her million copy-selling cookbook series now includes The Roasting Tin, The Green Roasting Tin, The Quick Roasting Tin, The Roasting Tin Around the World, The Green Barbecue, and The Sweet Roasting Tin. Rukmini's aim is to transform the way the nation cooks one roasting tin recipe at a time, whether you're a meat-eater or a vegan, a budding baker or a kitchen globe trotter, cooking for a big family or a smaller household.
When she's not writing cookbooks, Rukmini styles food and writes columns for numerous brands and publications, including Waitrose, The Guardian and Fortnum & Mason. She lives in London with her partner and adorable collie, Pepper. Keep up to date with the latest from Rukmini on Instagram, @missminifer.
More about Rukmini Iyer
---
Features
75 laid-back, flavour-focused bakes await you in The Sweet Roasting Tin. Here are just 10 of our favourites, from an orange drizzle traybake to Black Forest cupcakes.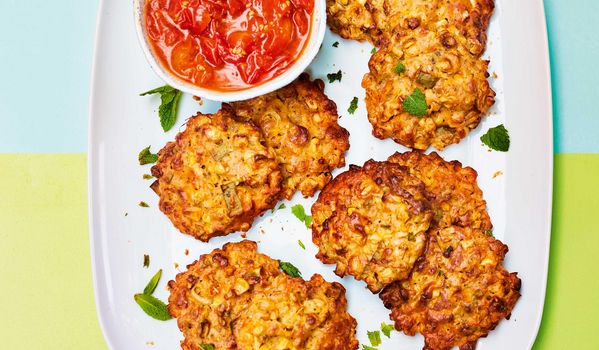 Features
Author of The Roasting Tin series, Rukmini Iyer, shares a menu of 5 laid-back recipes to pair together from her new cookbook, The Green Barbecue.
Subscribe to The Happy Foodie email newsletter
Get our latest recipes, features, book news and ebook deals straight to your inbox every week