Dinner with Rukmini
Do you often find yourself staring into the fridge looking for midweek dinner inspiration? Maybe you've got a drawer full of vegetables and fresh ingredients, but you're not sure how to turn them into a delicious meal.
Here at Dinner with Rukmini, you can search by any ingredients that you have to hand and discover simple and flavour-packed meal suggestions from the author of the best-selling Roasting Tin series, Rukmini Iyer. You'll find plenty of full recipes, or get a preview of the recipes in all of Rukmini's cookbooks, so you can use the site as an online index to help you with your existing Roasting Tin books or help you decide on your next one! With hundreds of recipes to choose from, this recipe finder will turn fresh and storecupboard ingredients alike into the perfect midweek meal.
More about Rukmini Iyer
---
Recipe Collections
Have a meal on the table in under half an hour with one of these nine recipes from Rukmini Iyer.
Recipe Collections
Discover ten of our favourite bakes from Rukmini Iyer.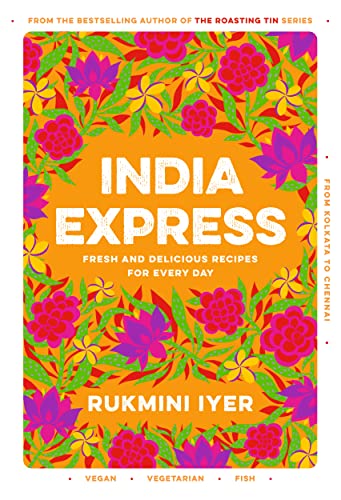 Rukmini's latest cookbook
India Express
This collection of speedy and fuss-free Indian recipes is designed with the modern home cook in mind; you'll find plenty of Rukmini's trademark traybakes, as well as stir-fries, snacks, weeknight curries, and simple desserts.
Follow Rukmini on Instagram
For the latest announcements and everyday cooking tips
Follow
Subscribe to Rukmini's newsletter
Get the latest recipes and cookbook news from Rukmini straight to your inbox.