However loved up you may be, finding the time to cook an elaborate meal for your valentine this year may not be an option. Enter Jamie Oliver's quick & easy Valentine's Day menu featuring three impressive but fuss-free recipes from his ground-breaking cookbook, 5 Ingredients Quick & Easy Food. The whole meal will be ready so quickly you'll have hours more to stare lovingly into each other's eyes. Cupid has nothing on Jamie.
5 Ingredients Quick & Easy Food
It only takes 5 ingredients and less than 30 minutes
All the recipes from the TV series
Simple, step-by-step recipes
Starter
Get things off to a sizzling start with this quicky and easy starter combining the bold flavours of black pudding with delicate scallop. 
Main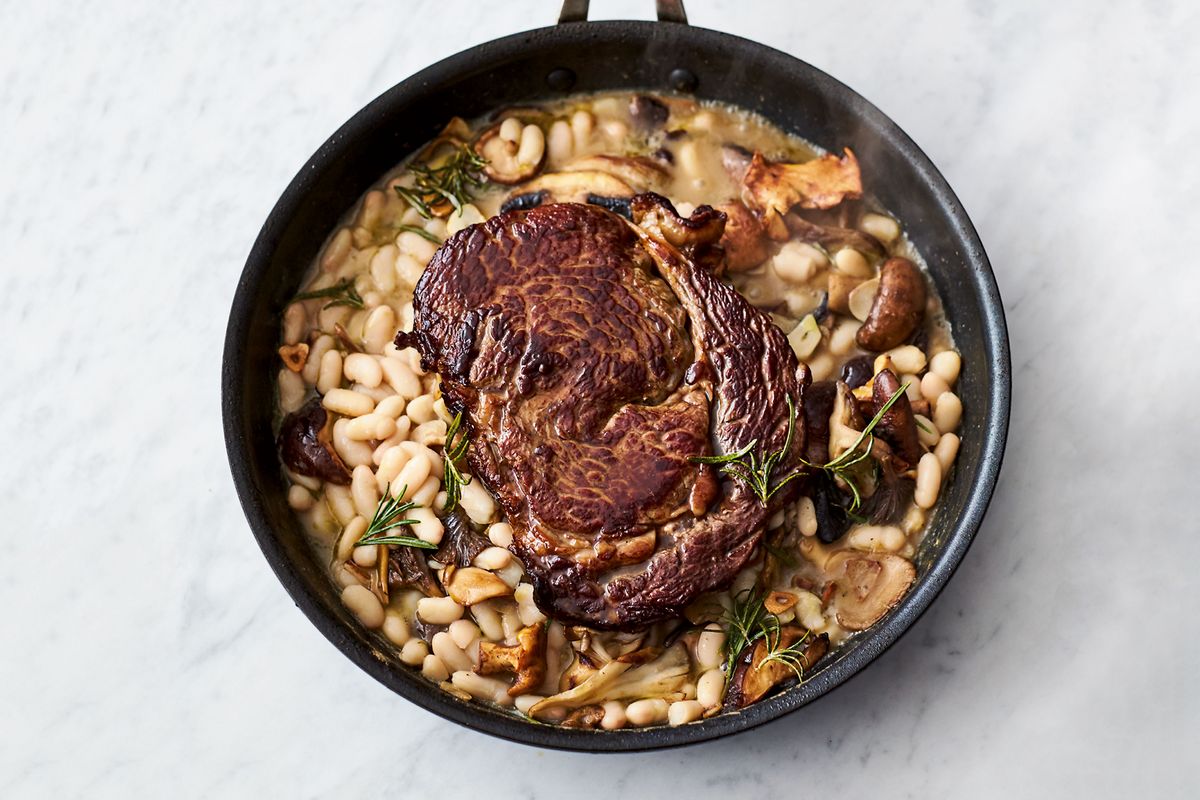 With flavours of garlic, rosemary, and mushroom, we agree with Jamie that this really is an epic steak dish and a fitting main course for your Valentine. If your sweetheart is vegetarian, there are plenty of great recipes from 5 Ingredients Quick & Easy Food for you to choose from here.
Dessert
Ready in just half an hour, this rich and creamy chocolate mousse is topped with black cherries. If this doesn't have them swooning, we don't know what will.
5 Ingredients Quick & Easy Food
It only takes 5 ingredients and less than 30 minutes
All the recipes from the TV series
Simple, step-by-step recipes