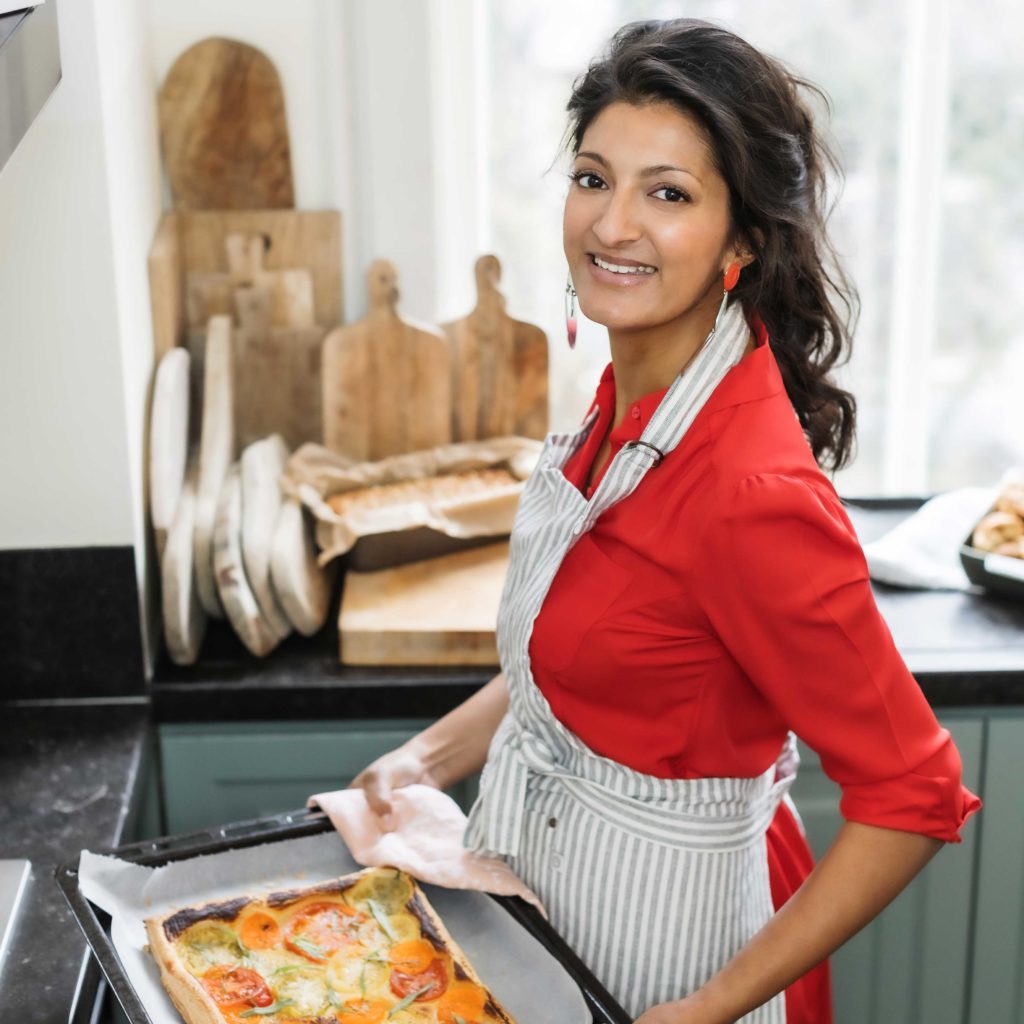 Dinner with Rukmini
Browse all of the recipes in Rukmini Iyer's cookbooks by ingredient.
Crispy Kale and Bacon Mac and Cheese
Though quick and simple to pull together, this midweek meal does not skimp on flavour. Topped with crisp bacon, extra Cheddar and panko breadcrumbs, it's the ultimate mac 'n' cheese recipe.
Introduction
The dish didn't last very long after we took the photograph, mostly because I was stealing hot pieces of crisp bacon from the top. It's a quick weeknight win, and popular with children – crème fraîche makes for an easy béchamel sauce sauce substitute.
Ingredients
| | |
| --- | --- |
| 300g | macaroni |
| 200g | kale/Swiss chard, thinly sliced |
| 150g | mature Cheddar, grated |
| 500g | crème fraîche |
| A pinch of | sea salt flakes |
| 2 tsp | smooth Dijon mustard |
| 90g | bacon or pancetta lardons |
| 60g | white or panko breadcrumbs |
Method
Preheat the oven to 180°C fan/200°C/gas 6.
Tip the macaroni into a pan of boiling, salted water and cook for 10 minutes, or until just al dente. Tip in the kale or Swiss chard for the last minute, then drain well.
Stir three-quarters of the Cheddar, the crème fraîche, sea salt and mustard through the hot pasta and kale, then transfer to a roasting tin. Scatter over the remaining cheese, bacon lardons and panko breadcrumbs, then transfer to the oven and bake for 20 minutes, until the topping is golden brown and crisp. Serve hot.
More Recipes from The Roasting Tin Around The World
---