Though it may be traditional, and a favourite with many, turkey is not everyone's idea of a delicious Christmas dinner. If you fancy trying something new this year, look no further than these delicious recipes that will certainly make the best meal of the year one to remember.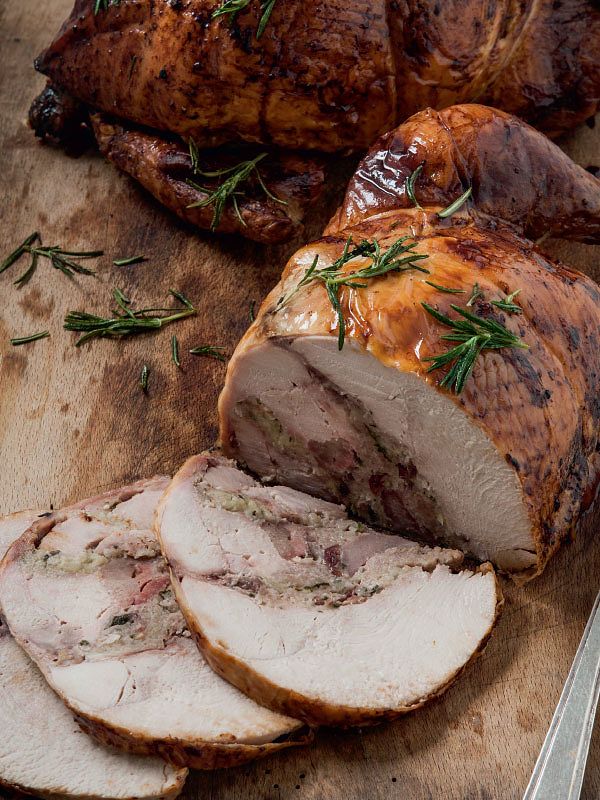 Four-bird Roast from Rosemary Shrager's Cookery Course by Rosemary Shrager
The perfect centrepiece for your Christmas lunch, this recipe from Rosemary Shrager's Cookery Course features turkey, duck, pheasant and guinea fowl, because why have one bird when you could have four? It's Christmas after all.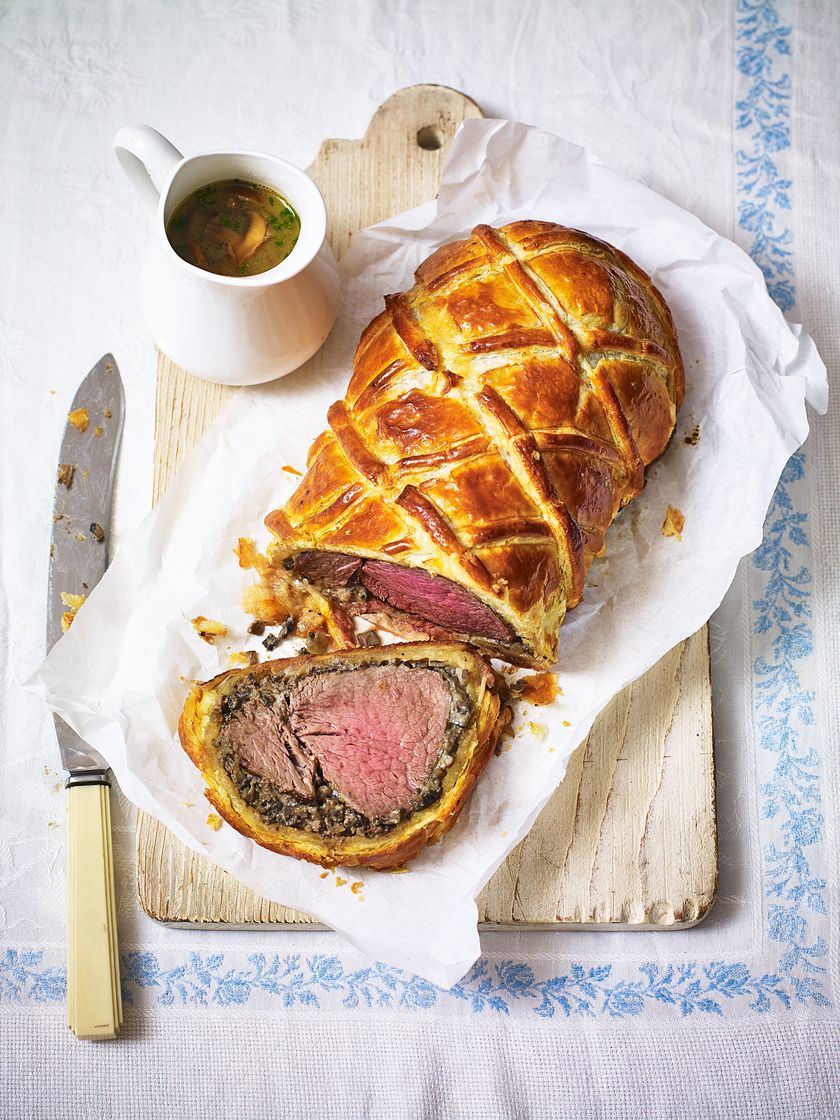 Beef Wellington from Mary Berry's Complete Cookbook by Mary Berry
Bringing together buttery puff pastry with a tender cut of beef and a rich filling of mushroom and liver pâté, this Beef Wellington from Mary Berry's Complete Cookbook is a great choice to help shake up your Christmas feast this year.
Buy your copy of Mary Berry's Complete Cookbook here.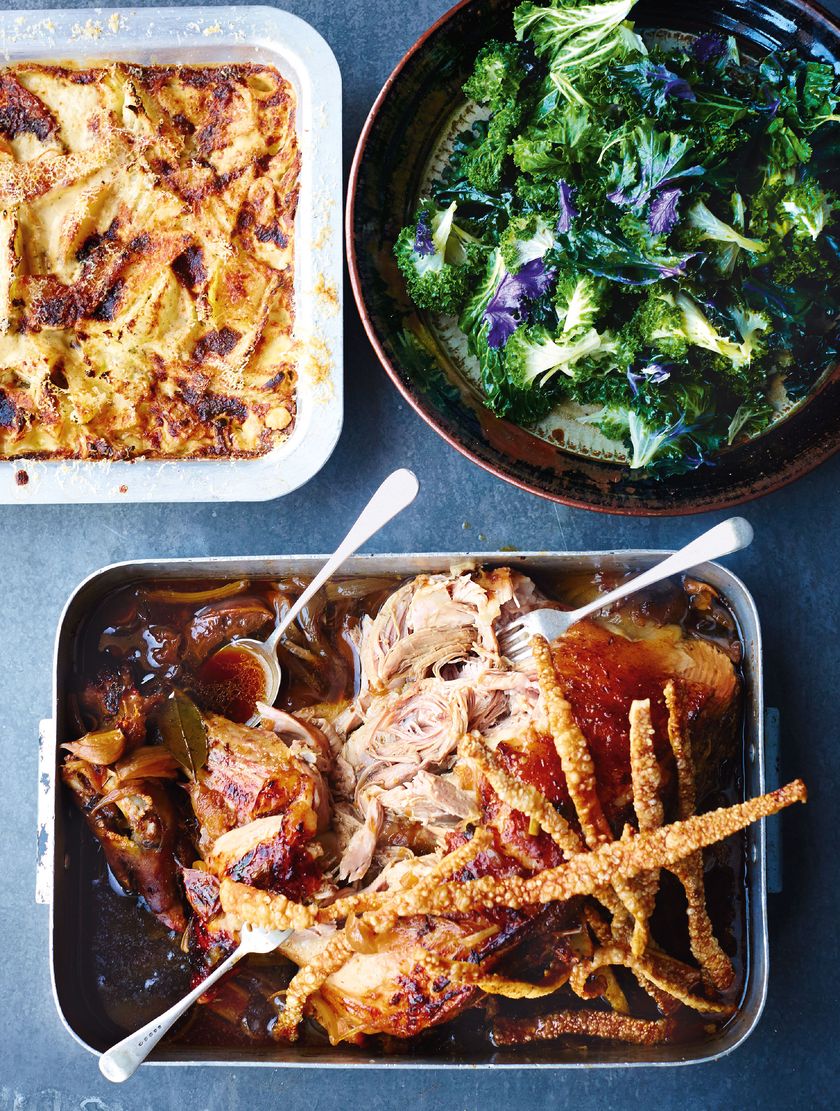 Overnight Roasted Pork Shoulder from Jamie's Comfort Food by Jamie Oliver
The art of this utterly delectable recipe from Jamie's Comfort Food is the low and slow cooking time, which results in wonderfully succulent melt-in-the-mouth pork, fit for your Christmas Day centrepiece.
Buy Jamie's Comfort Food here.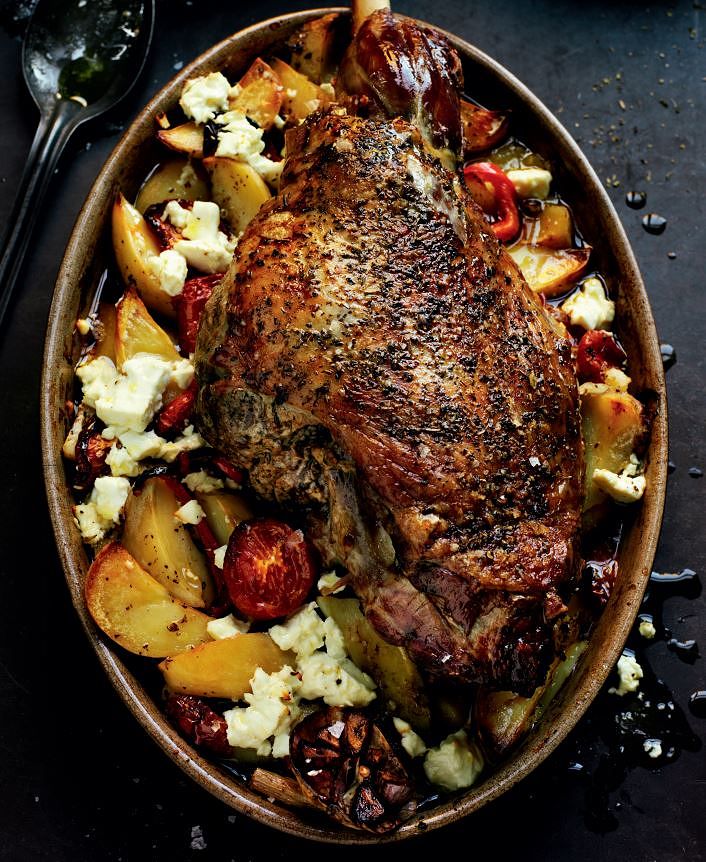 Lamb Kleftiko from Rick Stein: From Venice to Istanbul by Rick Stein
For a Christmas with a Mediterranean twist, Rick Stein's Lamb Kleftiko from is roasted for over two hours with garlic, tomatoes, peppers and potatoes, and finished with a crumbling of tangy feta. It also makes for great leftovers on Boxing Day in a warm flatbread.
Get your copy of Rick Stein: From Venice to Istanbul here.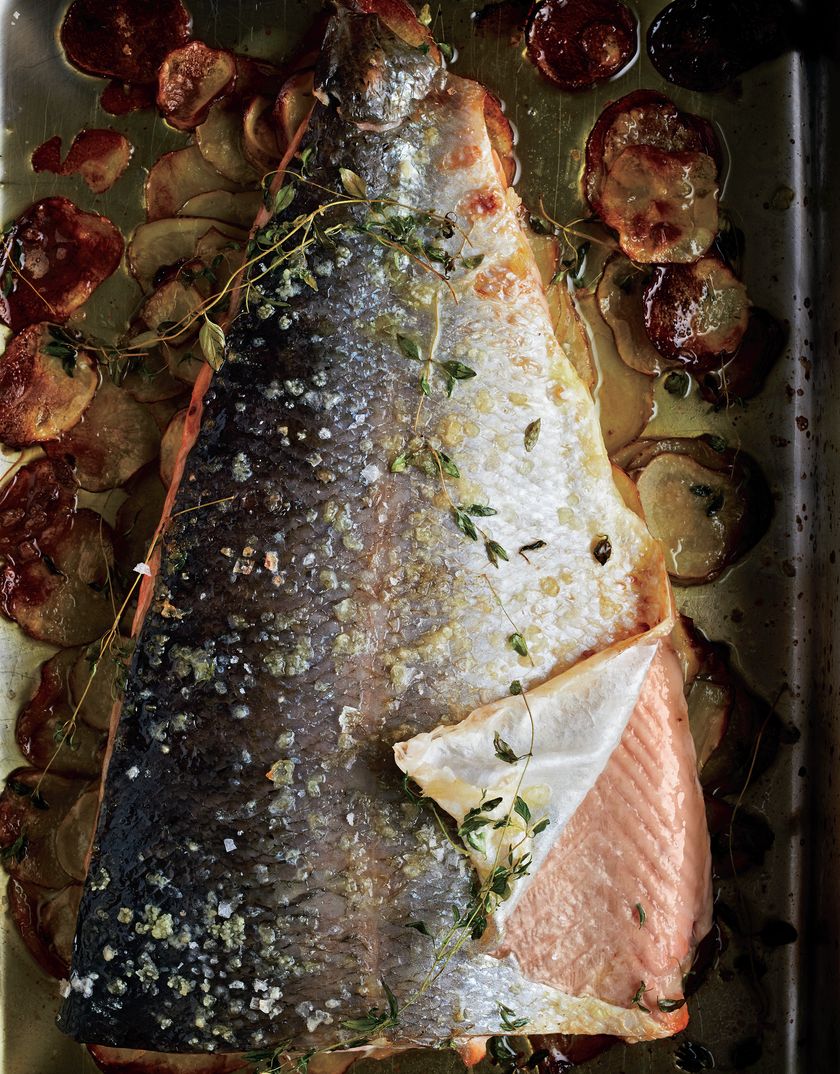 Baked Salmon with Thyme and Thin Potatoes from Downtime by Nadine Levy Redzepi
The salmon in this recipe from Downtime is baked on a bed of sliced potatoes, infusing them with an incredible depth of flavour as it cooks. It's also very easy to pull together so would make for a great stress-free alternative to turkey or an separate dish for your pescatarian guests.
Buy your copy of Downtime here.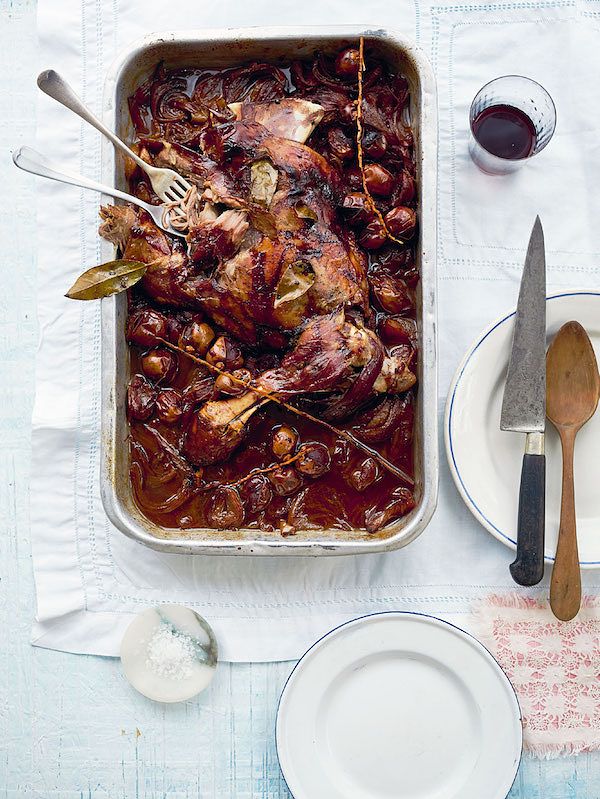 Slow-cooked Lamb Shoulder with Fresh Dates from Taverna: Recipes From a Cypriot Kitchen by Georgina Hayden
Juicy, sweet fresh dates are teamed with meltingly tender lamb shoulder, onions, cinnamon and bay leaves in this sumptuous, Cypriot-inspired supper. You can even make this dish with goat shoulder for something a little different.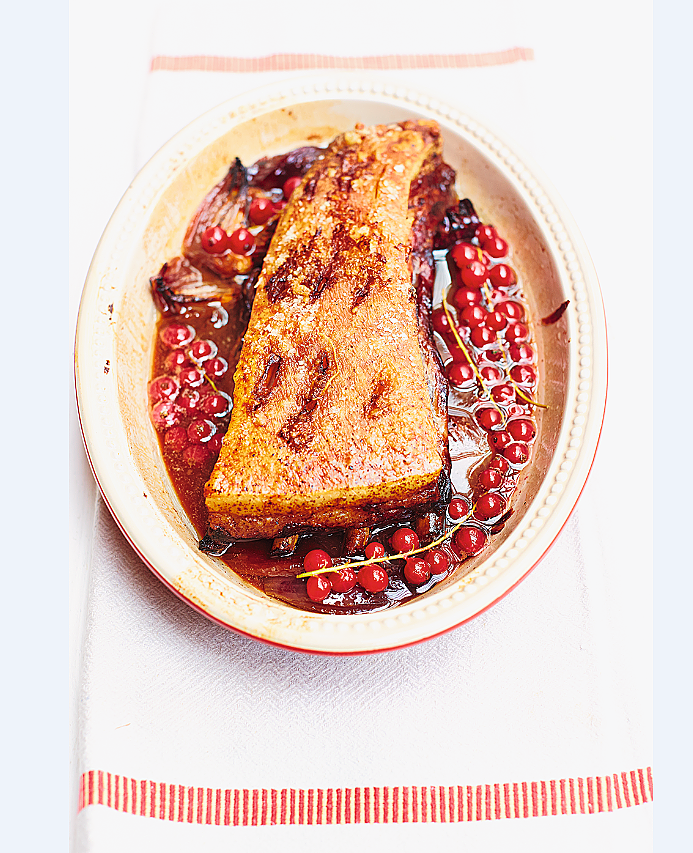 Slow-Roasted Pork Belly with Sloe Gin from Rachel Khoo's Kitchen Notebook by Rachel Khoo
It doesn't get much more festive than slow-roasted meat cooked in sloe gin! Surrounded by festive pearls of redcurrant, this stunning recipe is not only delicious but a feast for the eyes too.
Buy Rachel Khoo's Kitchen Notebook here.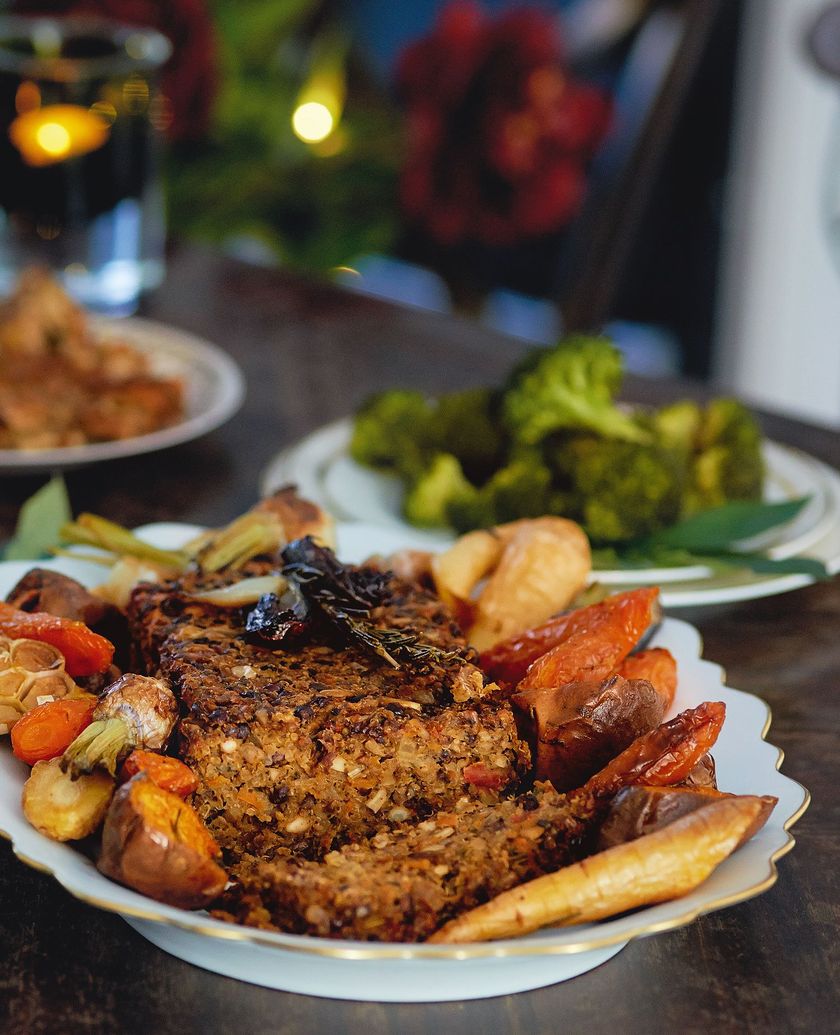 Festive Roast from At My Table by Mary McCartney
Who says a vegetarian Christmas can't be delicious? This incredible centrepiece from Mary McCartney's At My Table is perfect with roast vegetables, all the traditional trimming and a generous pouring of gravy over the top.
Get your copy of At My Table here.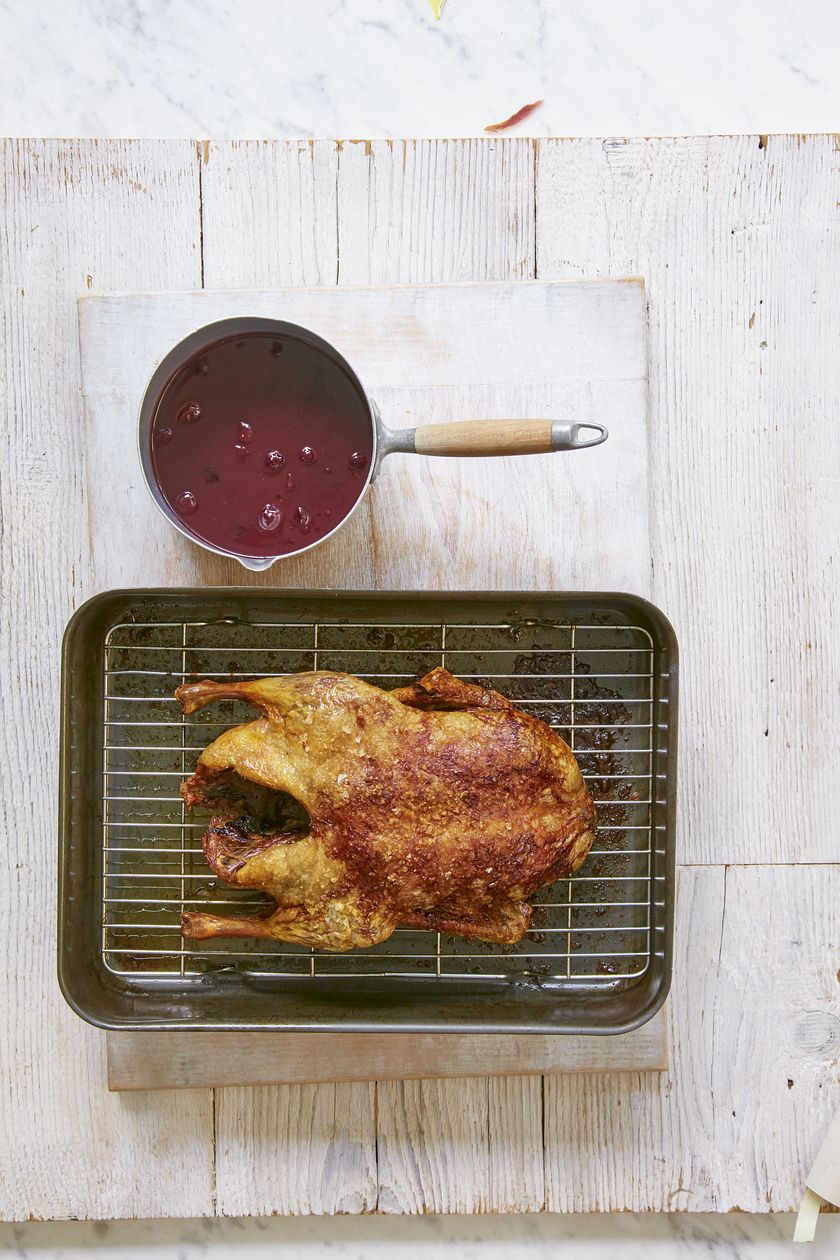 Slow-roast Duck with a Port and Cherry Sauce from Classic by Mary Berry
With rich festive flavours of port and cherry and perfectly cooked duck, this recipe from Mary Berry's Classic is a winning choice for a smaller gathering.