Light and succulent summer chicken dishes are the order of the day. We have eight for you here, from a cold Sunday roast substitute to family-friendly tacos and lots of seasoned chicken ideas. Whether you're hosting the masses or cooking a simple dinner for yourself or a few friends, these should see you through. Enjoy.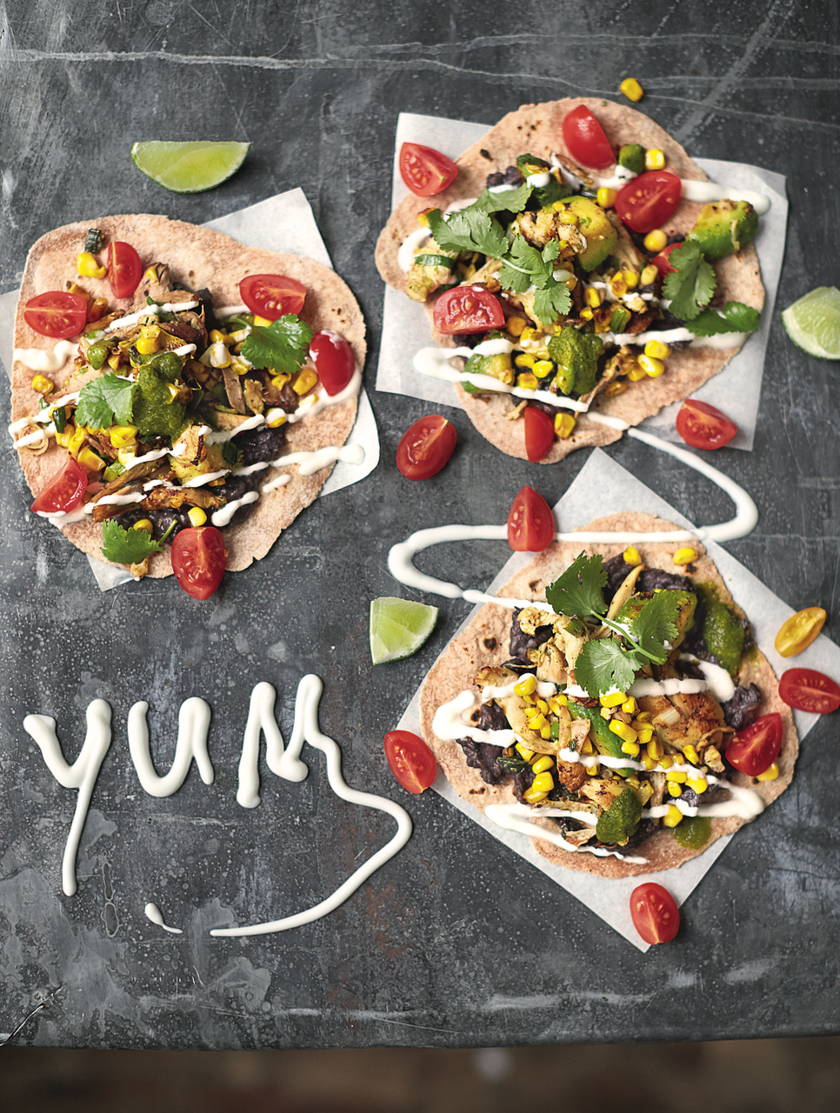 Chicken Tacos Black Beans, Avo, Corn & Cherry Toms from Super Food Family Classics by Jamie Oliver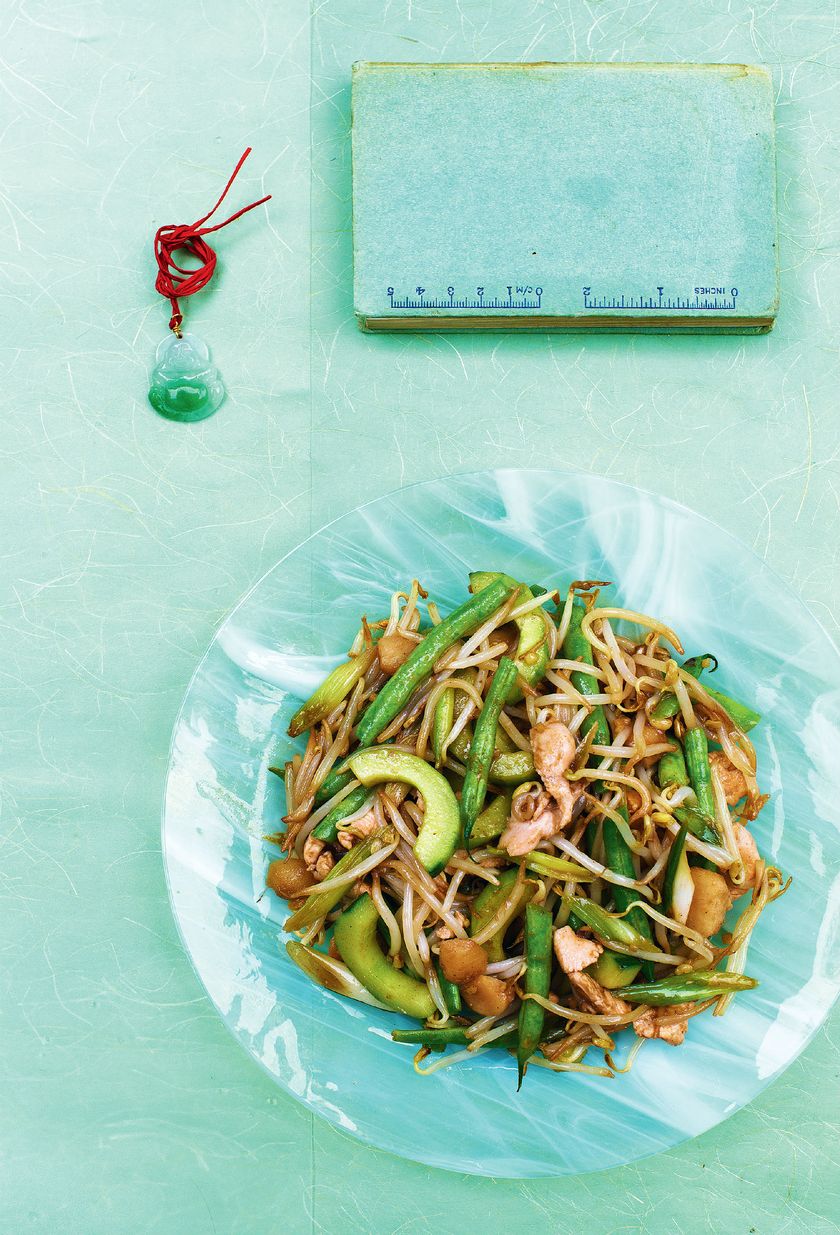 Chicken, Cucumber and Bean Sprouts from Gok's Wok by Gok Wan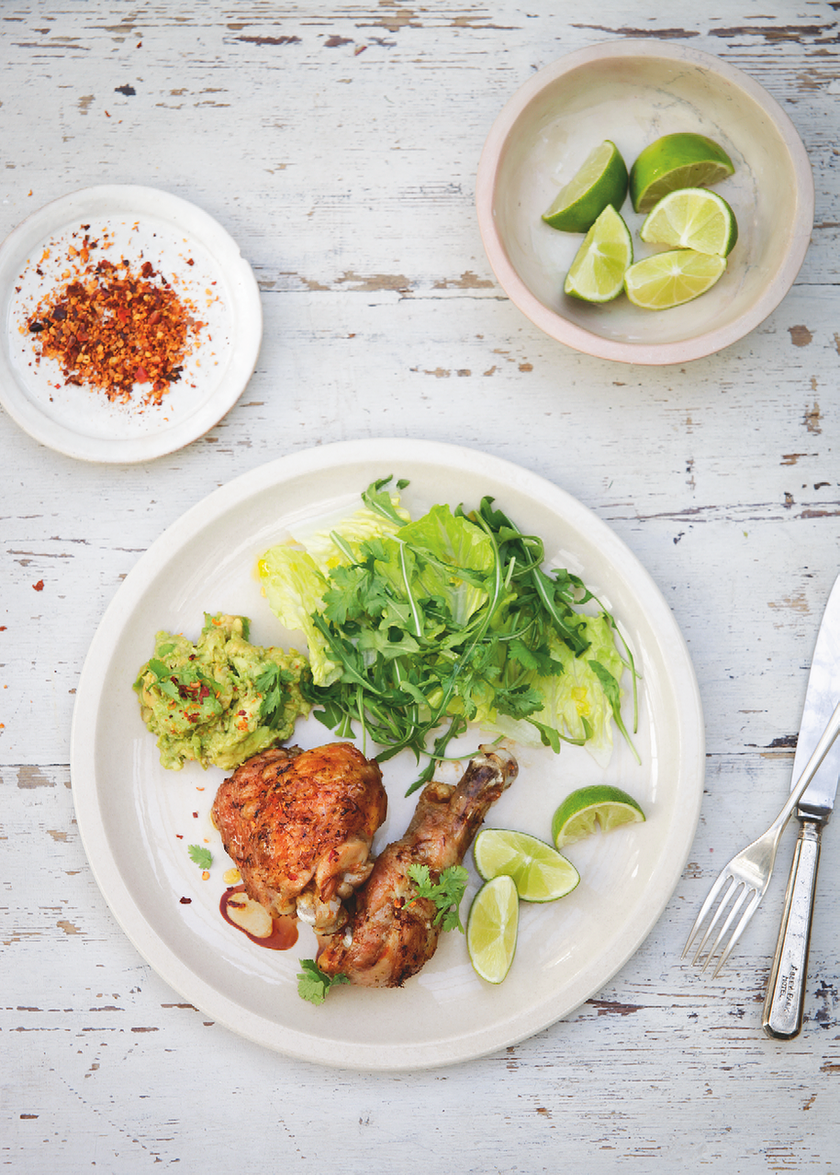 Tequila and Lime Chicken from Simply Nigella by Nigella Lawson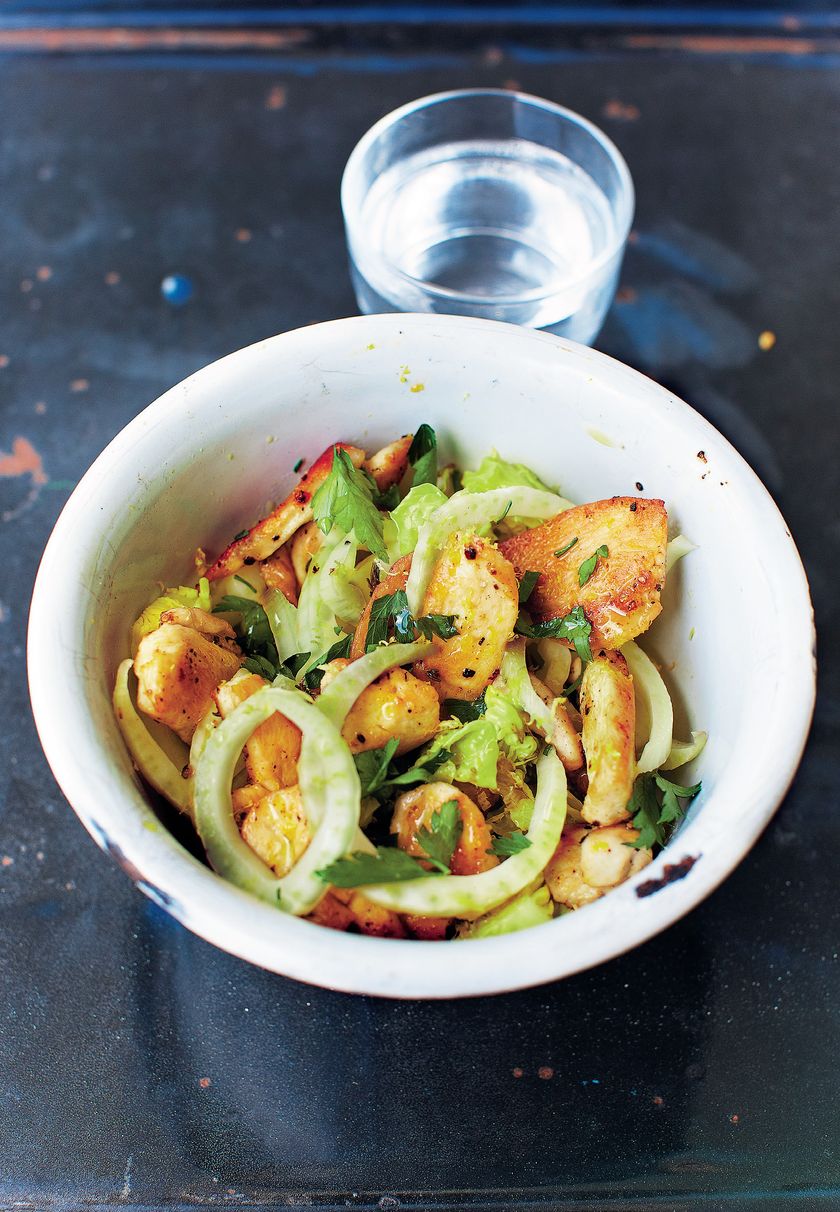 Fennel with Lemon Chicken from The Little Book of Lunch by Caroline Craig and Sophie Missing
Buy The Little Book of Lunch here.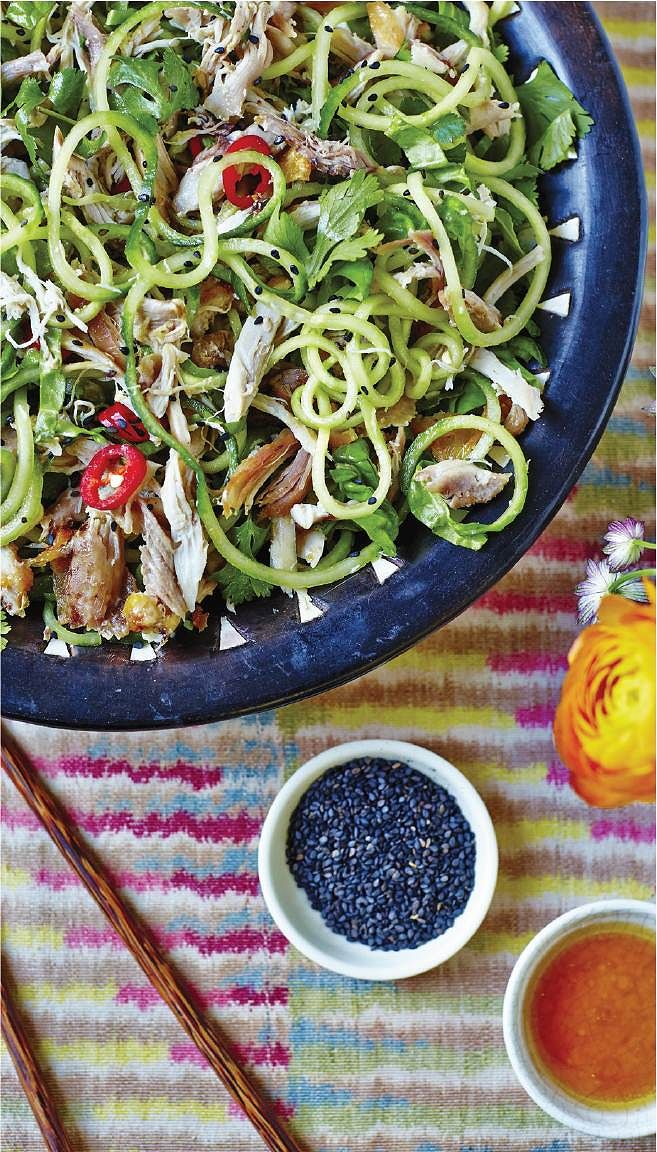 Sesame Chicken Salad with Cucumber Noodles from The Art of Eating Well by Melissa and Jasmine Hemsley
Buy The Art of Eating Well here.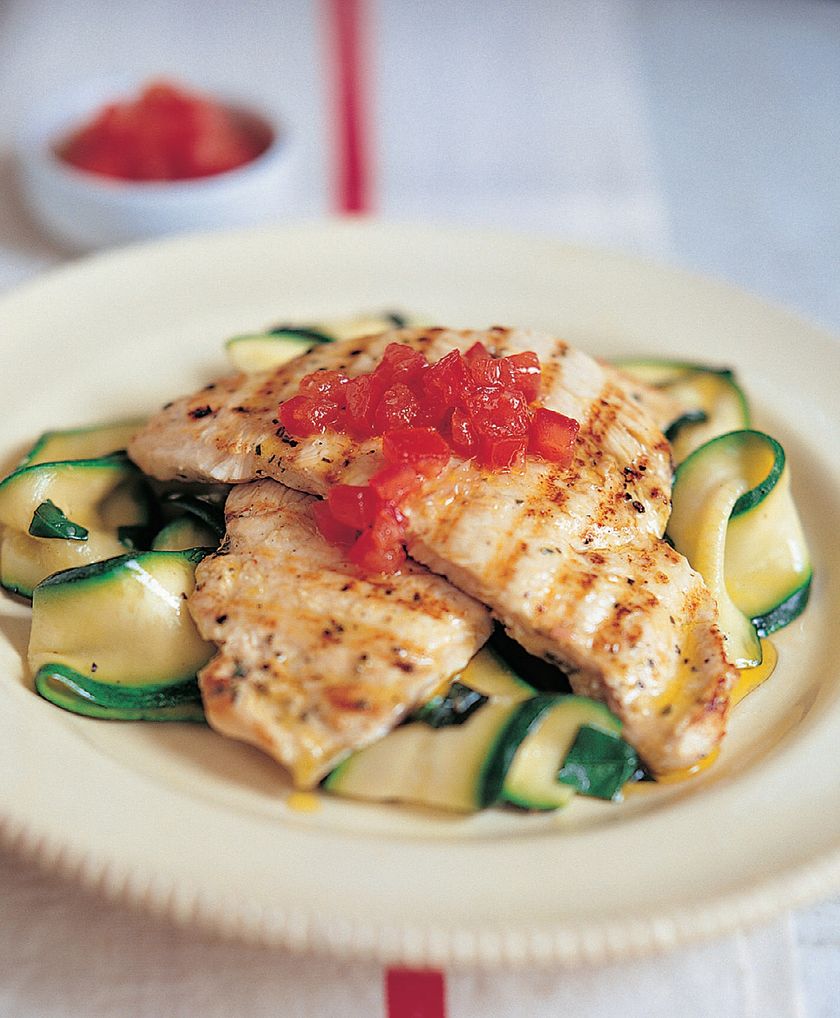 Grilled Marinated Chicken Breast with Courgette Ribbons from Simple French Cookery by Raymond Blanc
Order Simple French Cookery here.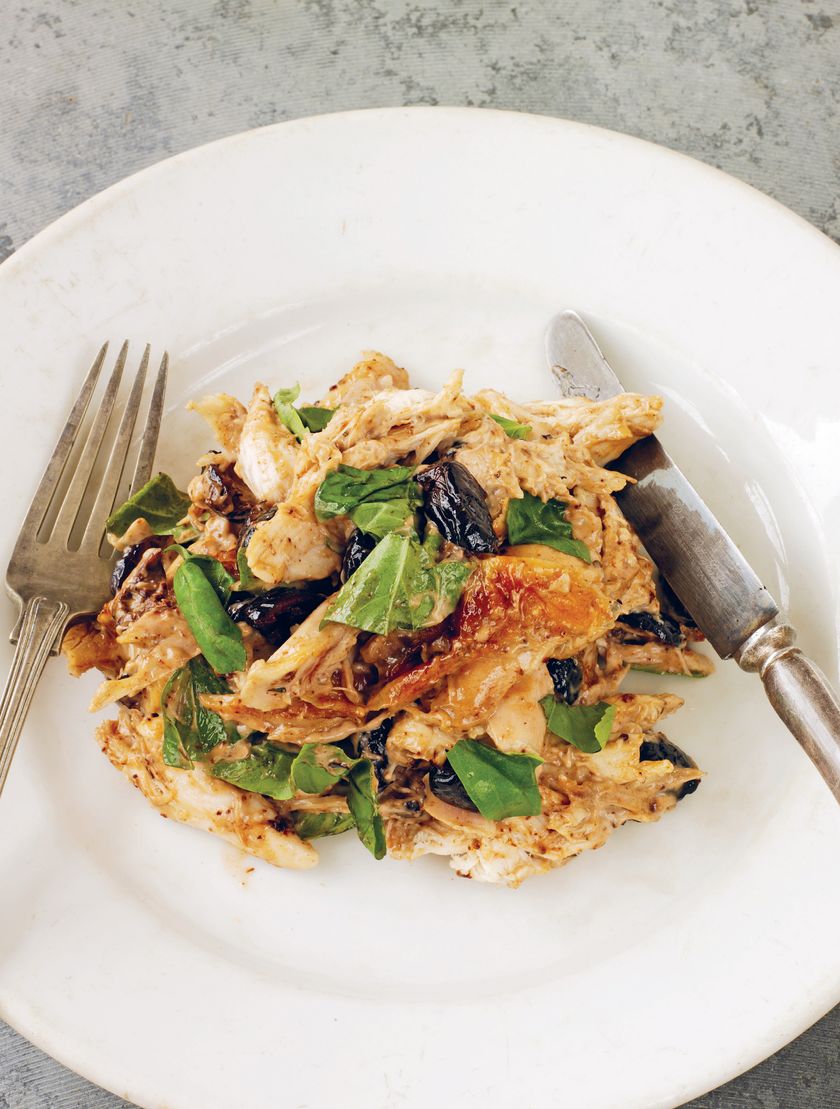 Cold Roast Chicken with Olives and Lemon from Tom Aikens: Easy by Tom Aikens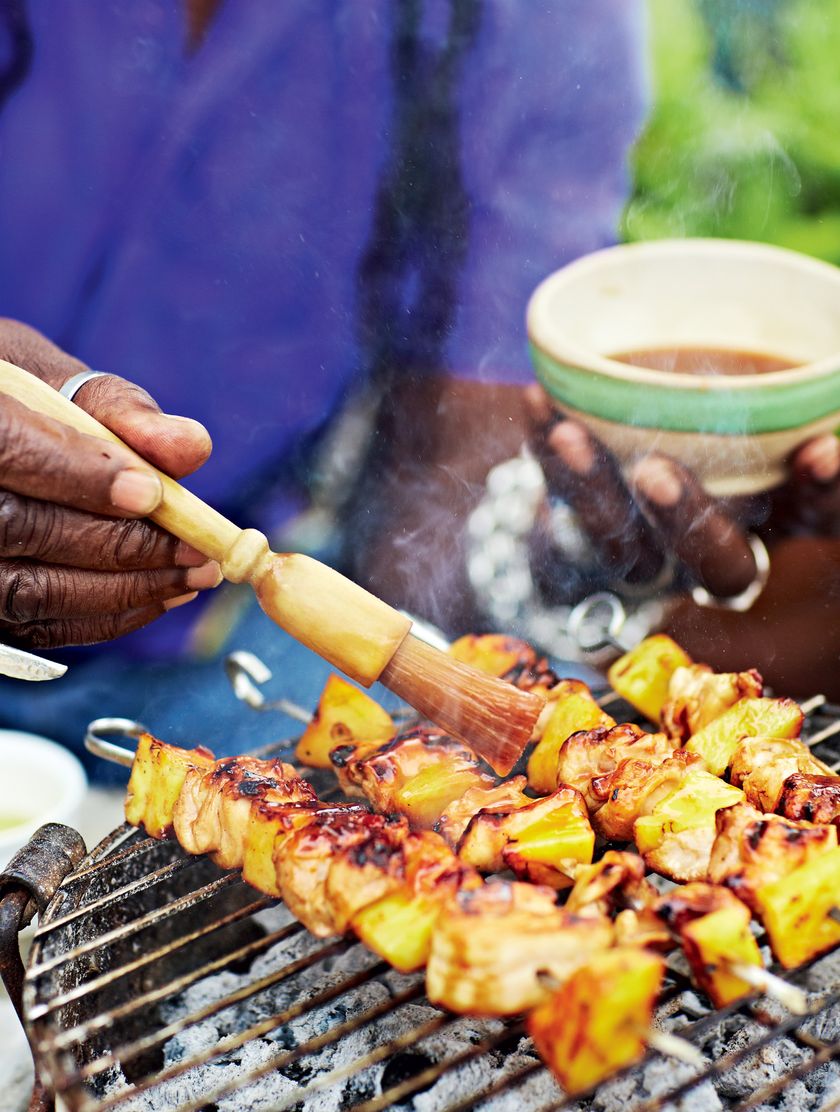 Roasted Pineapple Chicken with a Sweet Chilli Glaze from Grill It With Levi by Levi Roots