Treat your mum to something really special this Mother's Day with this gorgeous menu from Rachel Khoo. Fresh Salade Nicoise wraps, followed by Sticky Cassis Ribs and a Rhubarb and Custard Millefeuille for dessert... Sunday lunch doesn't get better than this!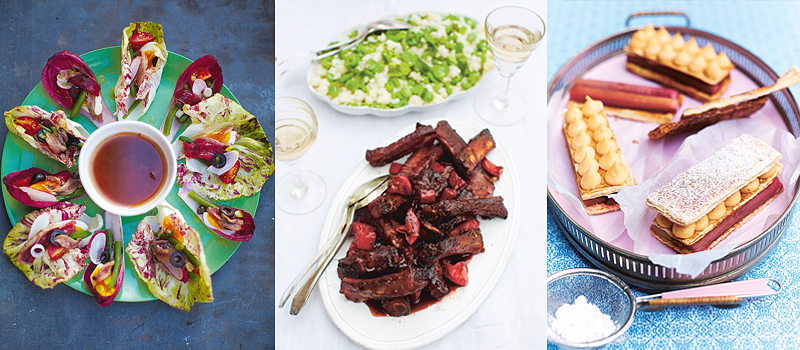 Starter:
Salade Niçoise Wraps from Little Paris Kitchen
Kick off the mother's day menu with a little finger food: Salade Niçoise wraps.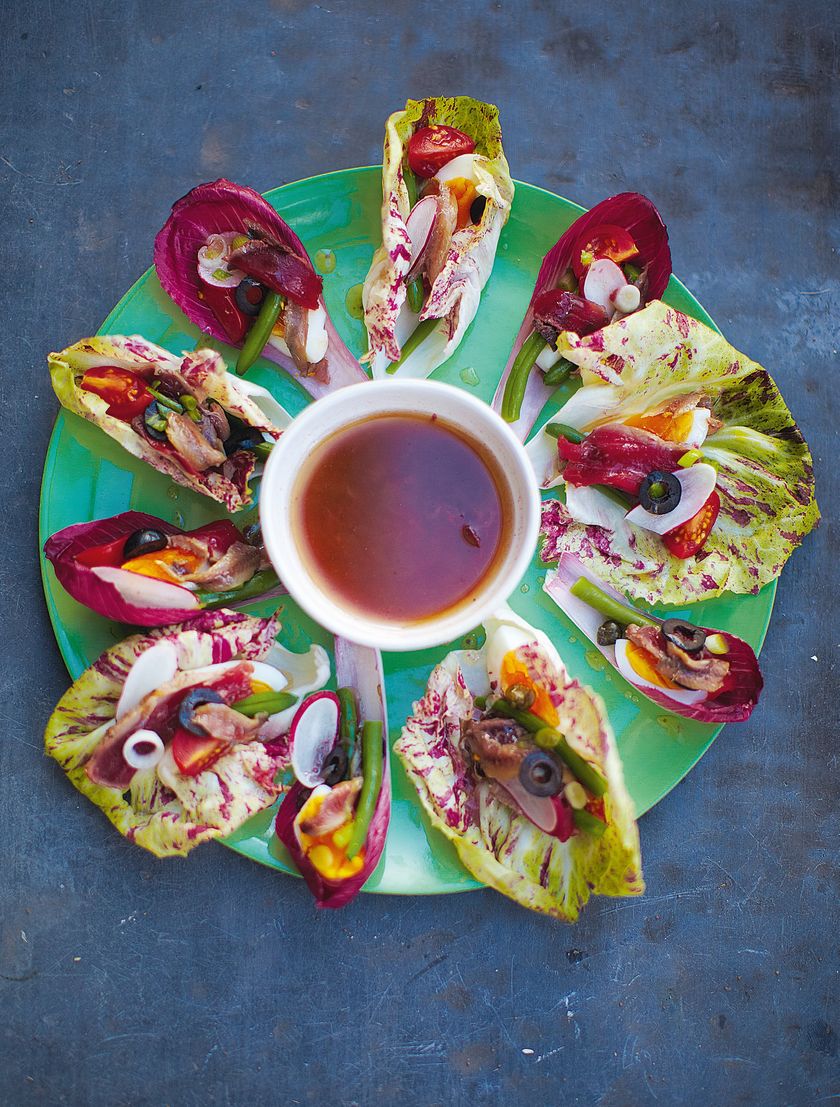 Main:
Sticky Cassis Pork Ribs with Mint and Broad Bean Couscous from My Little French Kitchen
Nothing beats a dish where everyone can get stuck in. The sticky cassis ribs are the perfect dish for that, combined with a fresh mint and broad bean couscous salad.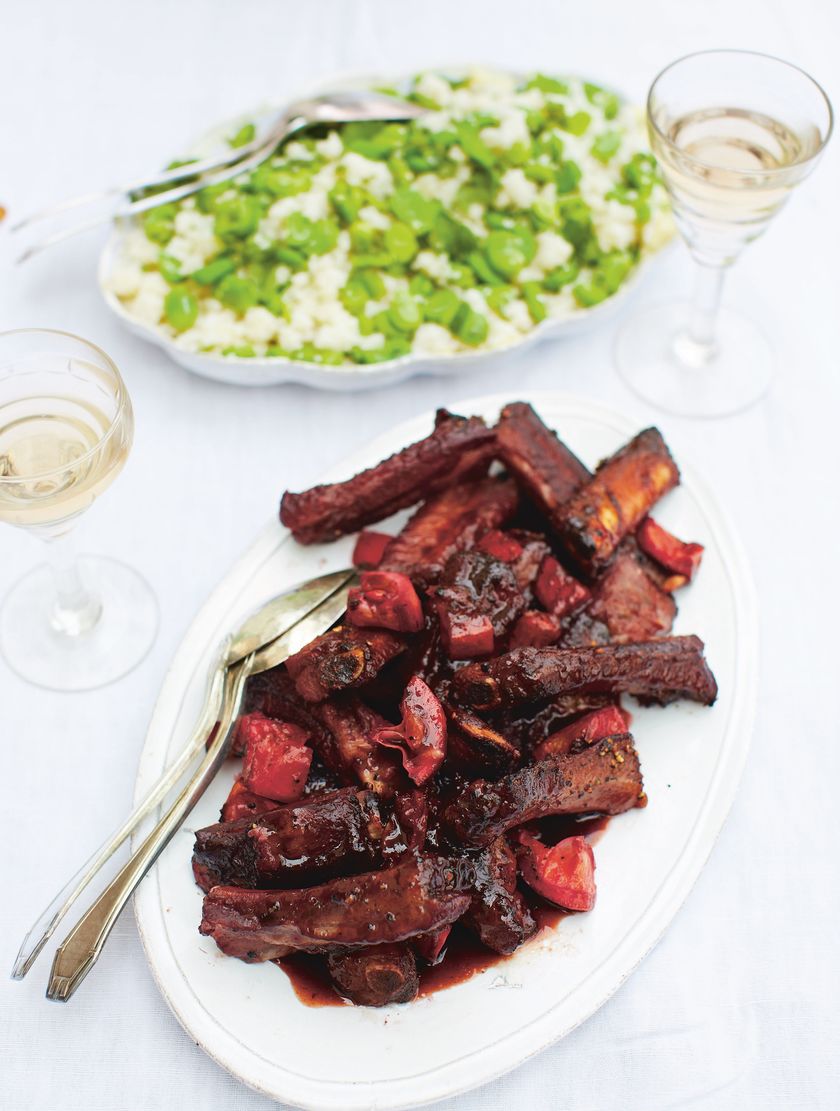 Dessert:
Rhubarb and Custard Millefeuille from Rachel Khoo's Kitchen Notebook
Mother's day this year falls into prime forced rhubarb season. What better way to finish off Mother's day celebrations with in season rhubarb and custard millefeuille.