Get stuck into these mouth-watering meat-free recipes this festive season. From traditional favourites to cutting-edge dishes the meat-eaters will be fighting over too, you'll want your Christmas table to feature one of these delicious vegetarian main courses.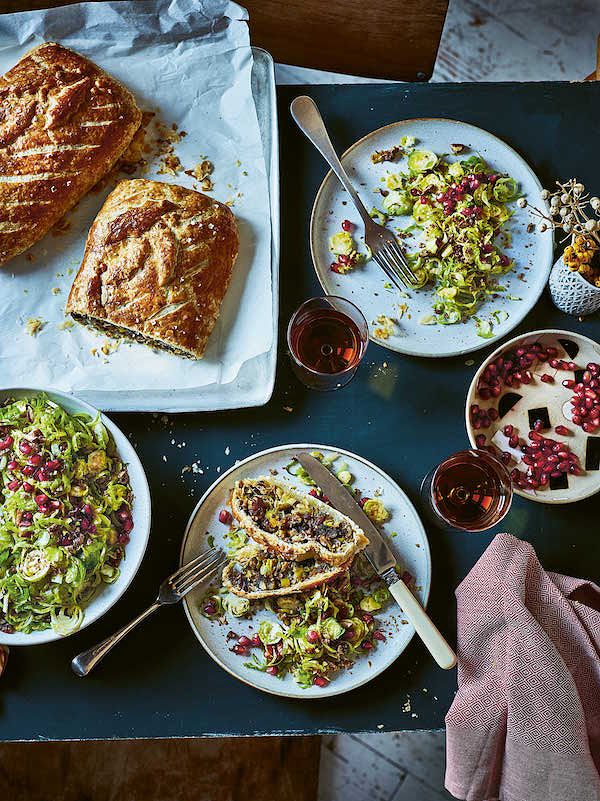 Vegetarian Nut Wellington from Green by Elly Pear
With delicious roasted nuts, dates and sweet leeks encased in flaky pastry, Elly Pear shares her clever reworking of a festive centerpiece. "I make this Nut Wellington every Christmas. On many occasions I've been a (lone veggie) guest in other people's homes and each time the other guests around the table wanted to try a slice", she says. If you're the lone veggie at the dinner table, this one's for you!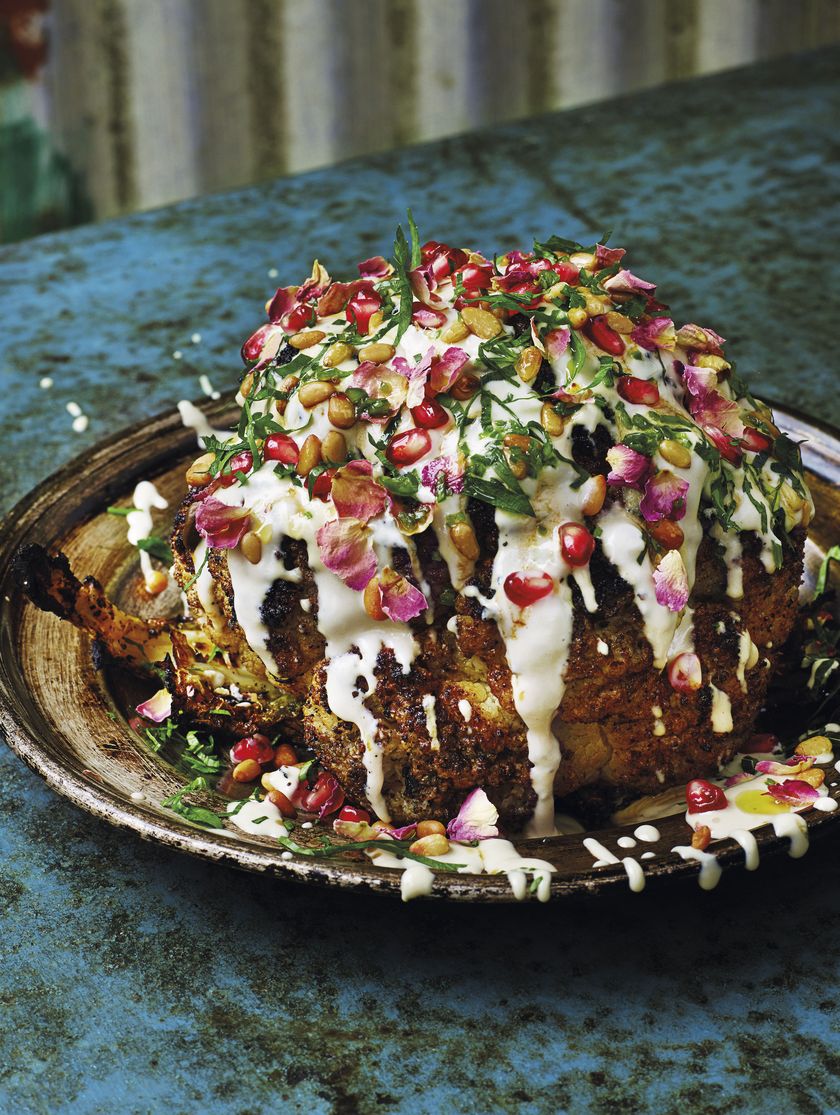 Cauliflower Shawarma with Pomegranate, Pine Nuts and Rose from Berber & Q  by Josh Katz
Mix up your Christmas feast this year with a mouthwatering taste of the Middle East. A head-turner of a vegetarian centrepiece dish, this whole cauliflower marinated in a spiced shawarma butter and drizzled with a tahini sauce is almost as easy on the eyes as it is on the tastebuds.
Buy a copy of Berber & Q here.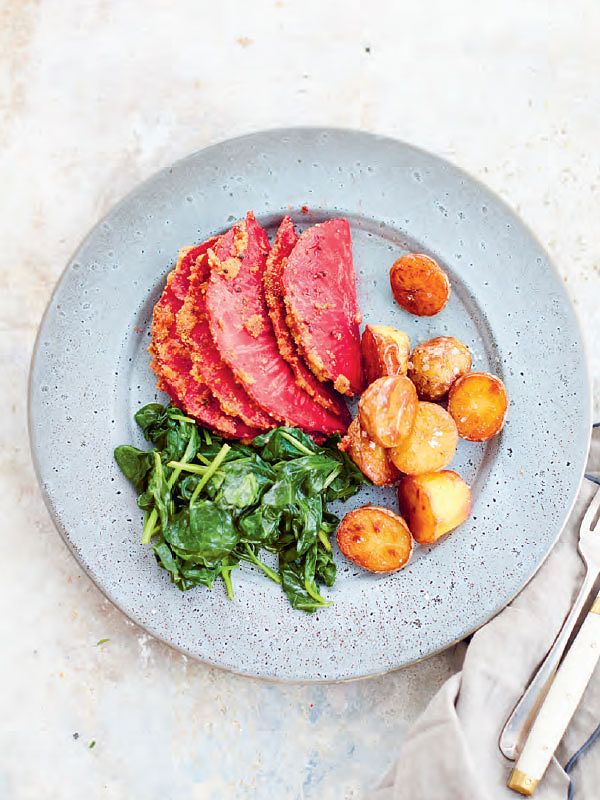 Celeriac Hasselback 'Ham' (Rotselleri 'Hasselback Style') from The Little Swedish Kitchen by Rachel Khoo
Go for a hasselback celeriac that resembles a traditional Christmas ham, and you might find even the biggest veggie-sceptics at the table are impressed!  
Get your copy of The Little Swedish Kitchen here.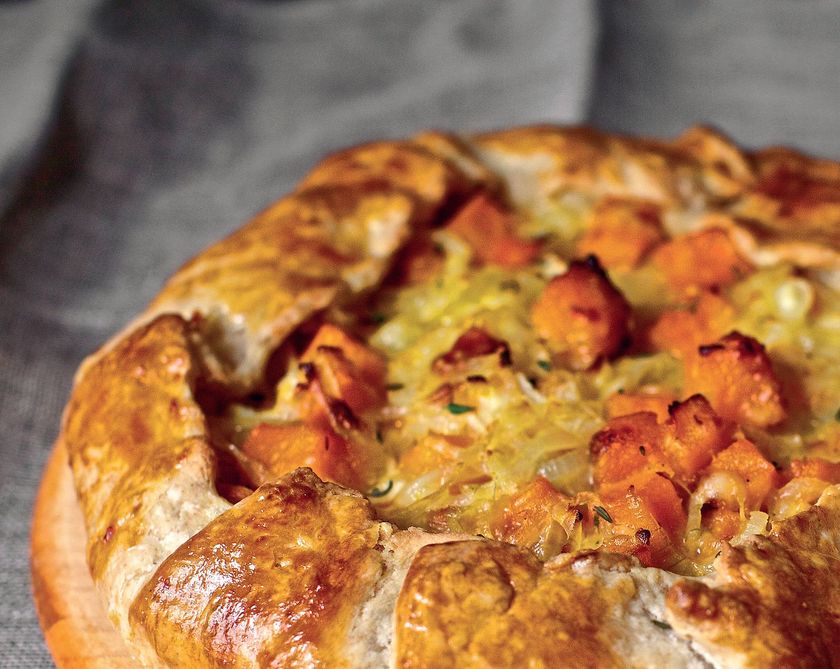 Butternut Squash and Caramelized Onion Galette from The Smitten Kitchen Cookbook by Deb Perelman
A comforting vegetarian tart with the delicious flavours of butternut squash and caramelized onion, this vegetarian dish is a real winter warmer that goes well with the rest of the classic Christmas dishes. 
Buy The Smitten Kitchen Cookbook here.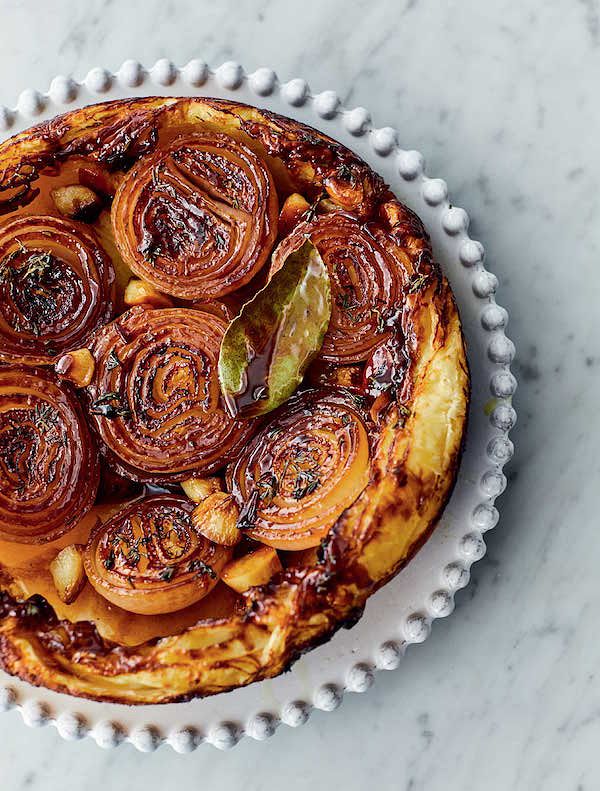 Sticky Onion Tart from Veg: Easy & Delicious Meals for Everyone by Jamie Oliver
With sticky, caramelised onions, sweet garlic, bay, fresh thyme and buttery puff pastry, this is Jamie's easy and savoury twist on a tarte tatin. Top with goat's cheese for some festive indulgence. 
Order your copy of Jamie's VEG here.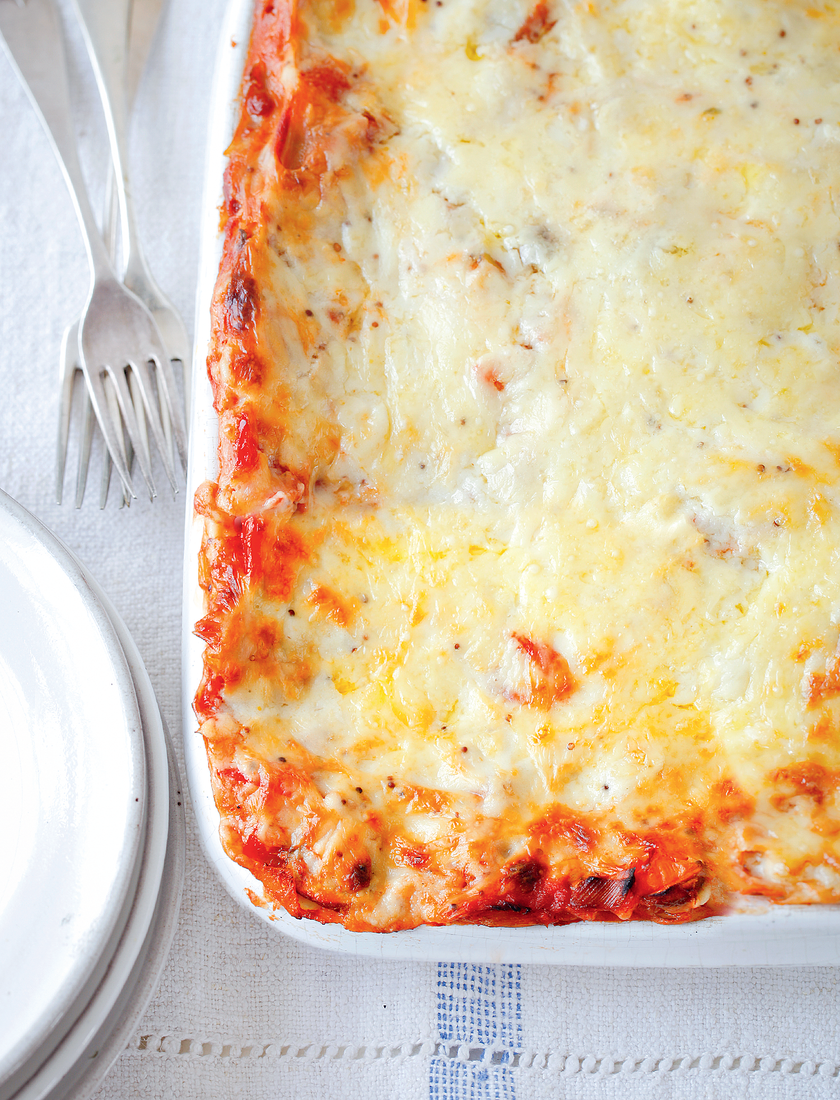 Red Pepper, Mushroom & Leek Lasagne from Mary Berry at Home by Mary Berry
A family favourite from the queen of homecooking, Mary Berry's vegetarian twist on a classic lasagne will have the whole table asking for seconds. Use a rennet-free Cheddar substitute to ensure the recipe is fully vegetarian.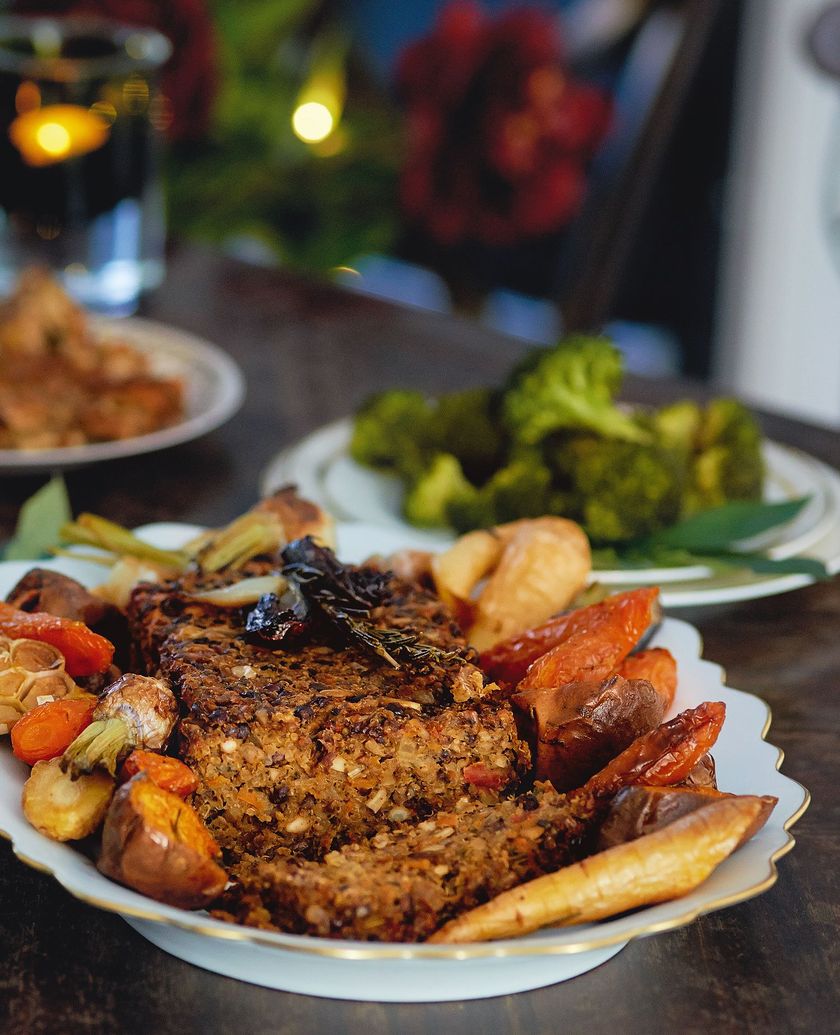 Festive Roast from At My Table by Mary McCartney
This failsafe recipe from Mary McCartney will go down as a Christmas classic in any vegetarian household. Served with roasted vegetables, the traditional vegetarian trimmings and a good drizzle of vegetarian gravy and you've got yourself a festive feast.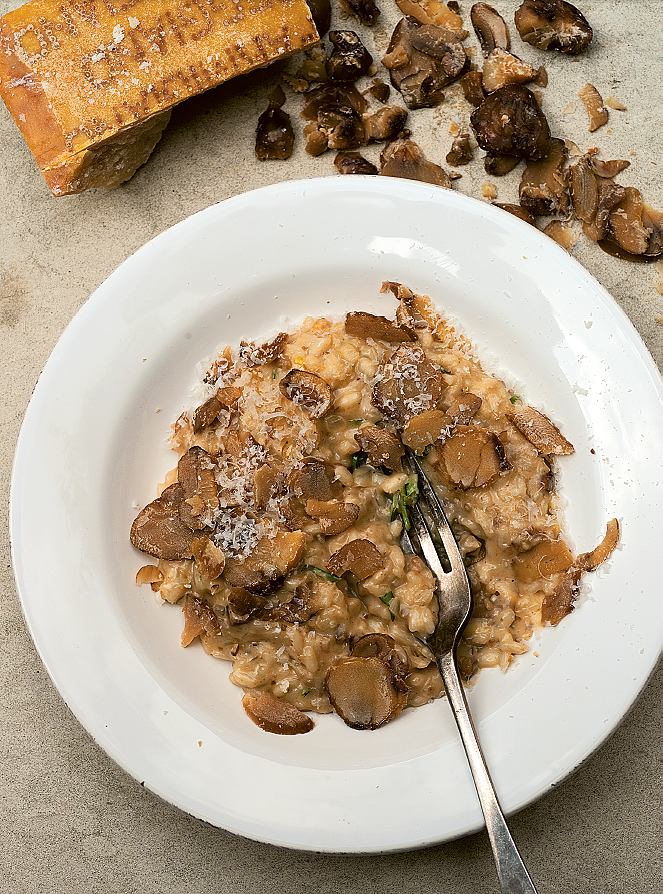 Chestnut and Truffle Risotto from Angela's Kitchen by Angela Hartnett
This hearty, warming chestnut and truffle risotto will add a taste of luxury and indulgence to your Christmas spread. Angela Hartnett's expert knowledge of Italian cuisine makes this a reliable and authentic recipe that you'll want to make again and again. To ensure this recipe is fully veggie, make sure you're using a vegetarian Italian-style hard cheese instead of Parmesan, like this one here.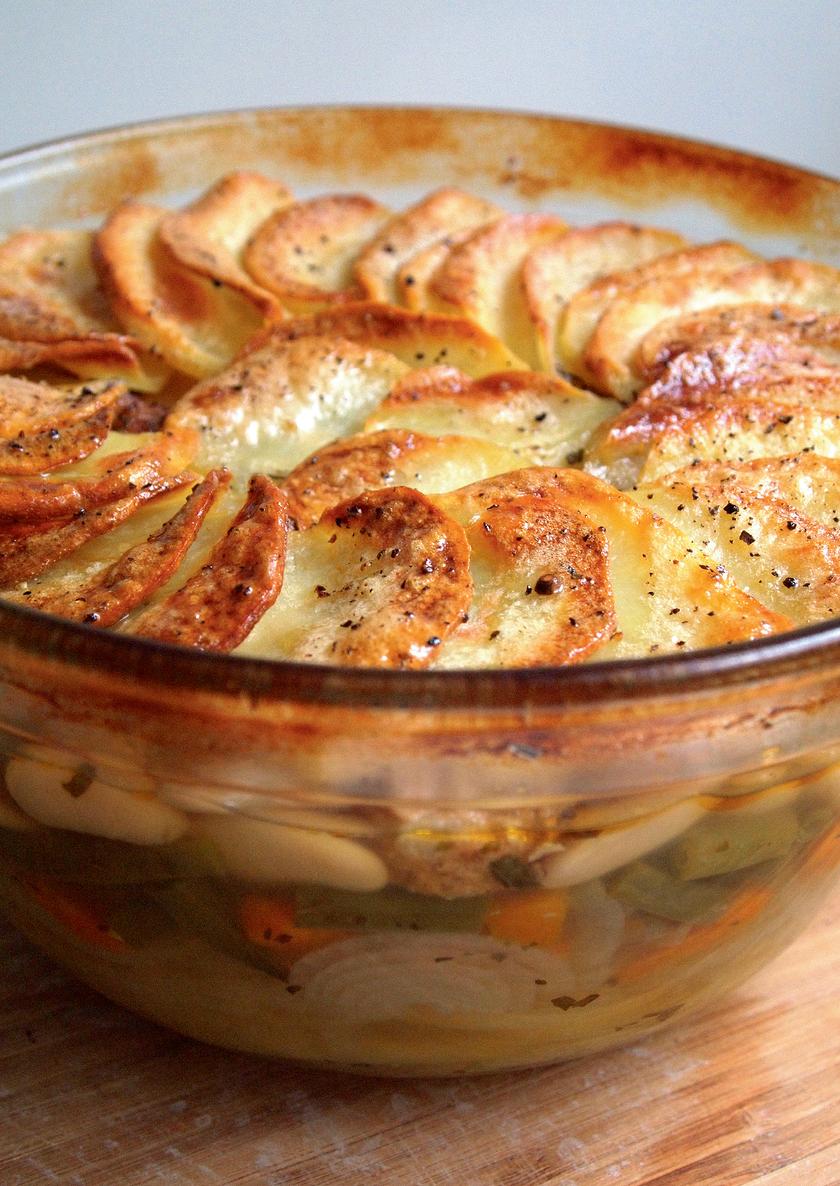 Winter Warmer Hotpot from Food: Vegetarian Home Cooking by Mary McCartney
Another seasonal favourite from Mary McCartney, who knows the ins and outs of delicious vegetarian home-cooked meals. Packed with flavour as well as nutritious veggies, this is easy slow-cooker recipe takes the stress out of Christmas cooking. 
Buy Food: Vegetarian Home Cooking here.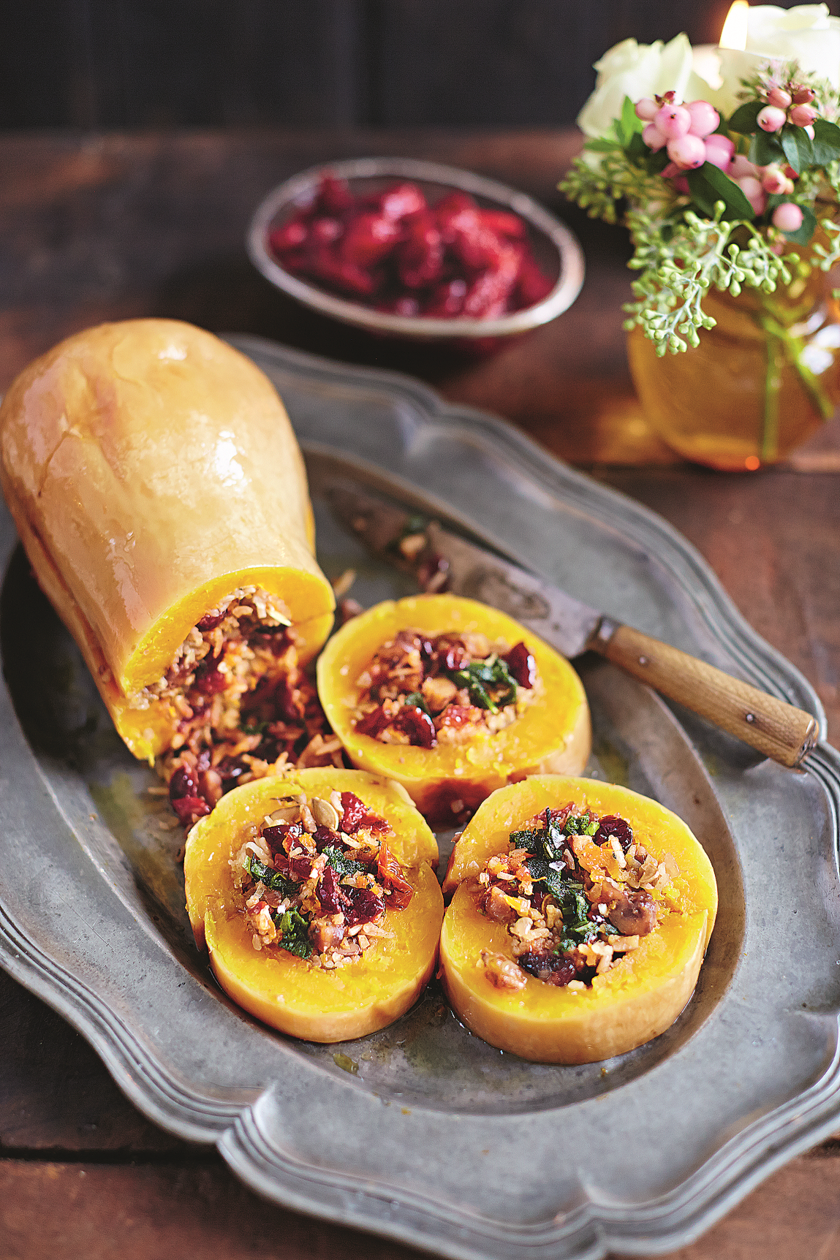 Baked Squash Stuffed with Nutty Cranberry-spiked Rice from Jamie Oliver's Christmas Cookbook by Jamie Oliver
This show-stopping recipe makes a brilliant centrepiece dish for your Christmas table. Stuffed with a nutty cranberry rice, this baked butternut squash is filled with the best flavours winter has to offer.