Treat your mum to a truly special celebration with Mary Berry's Ultimate Mother's Day Menu, a trio of wonderful dishes taken from her fabulous cookbook, Mary Berry Cooks.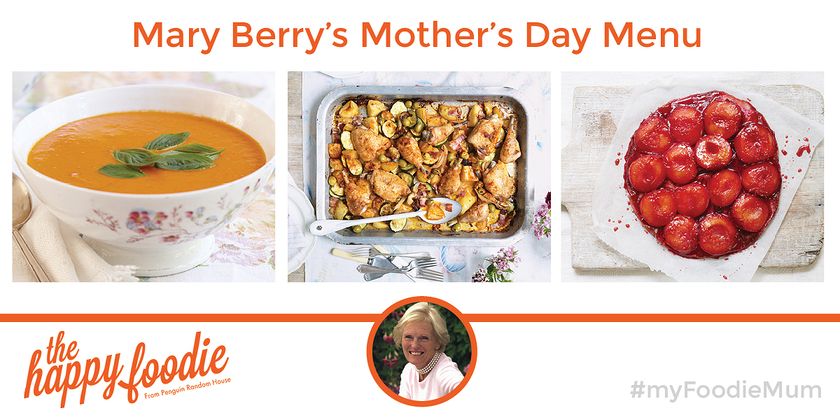 Starter: Thai-Spiced Tomato Soup
A fragrant and gently spiced soup gets your Mother's Day meal off to a delicate start.
Main: Mediterranean All-In-One Chicken
This simple one-pot chicken dish offers a fuss-free main course with bags of flavour.
Dessert: Plum and Marzipan Tarte Tatin
A glorious end to your Mother's Day meal comes in the form of this cheat's Tarte Tatin. Serve with double cream or ice cream for an indulgent treat.