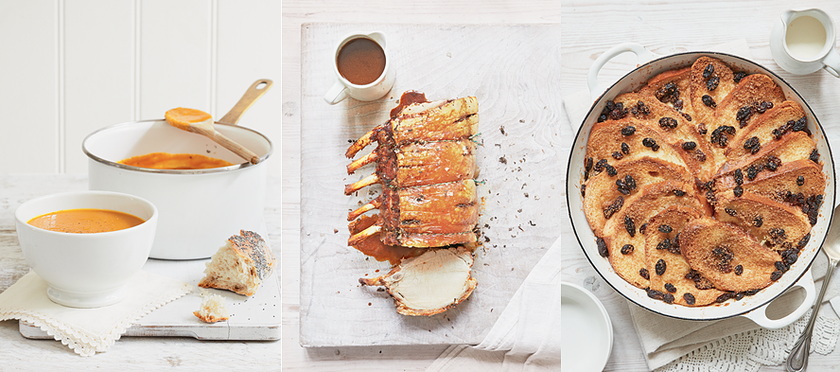 We imagine that Mother's Day in Mary Berry's house is a fairly special, not to mention delicious, affair. In one of her much-loved cookbooks, Foolproof Cooking, Mary shares her favourite failsafe recipes for delicious dishes every time. So while Mum puts her feet up, rely on our Mary Berry Menu for a classic Mothering Sunday dinner that's foolproof, of course.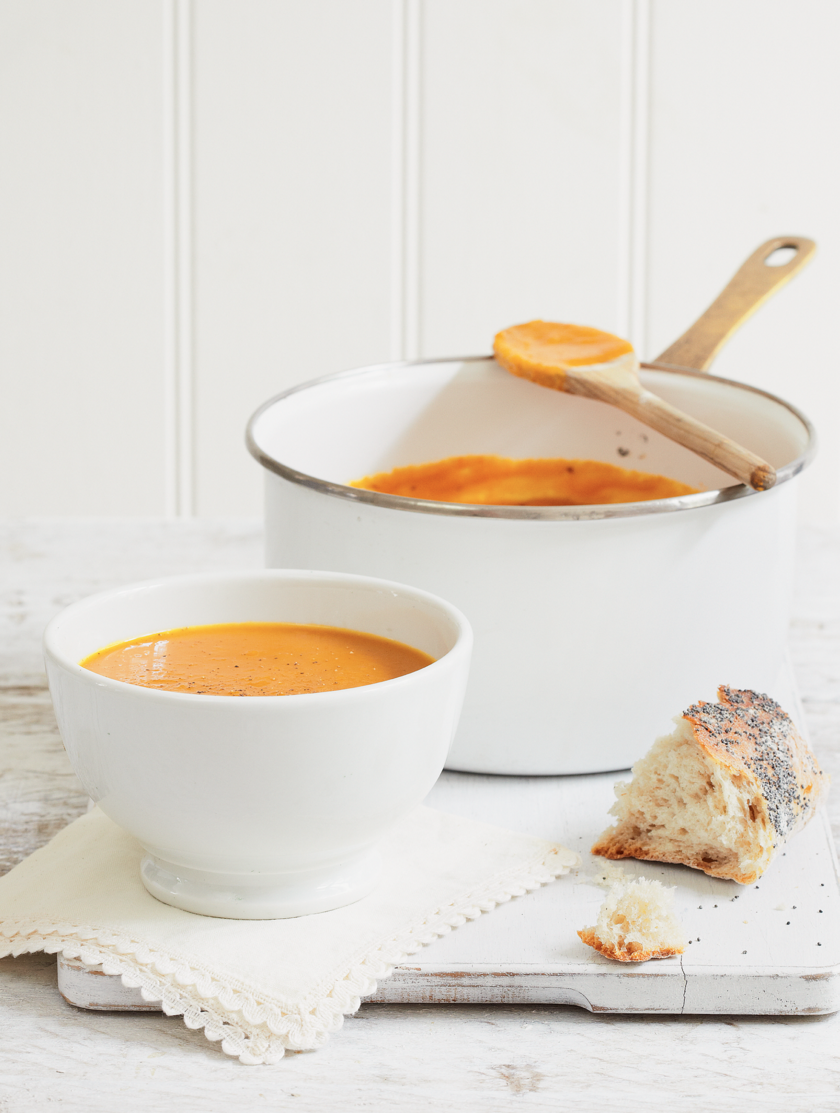 Starter – Roasted Butternut Squash Soup
Start your meal with this crowd-pleasing soup. Fresh with flavours of red pepper and ginger, it's a twist on the classic and is best served with hunks of crusty bread. You can make this soup three days in advance, so come Sunday it's one less thing to do.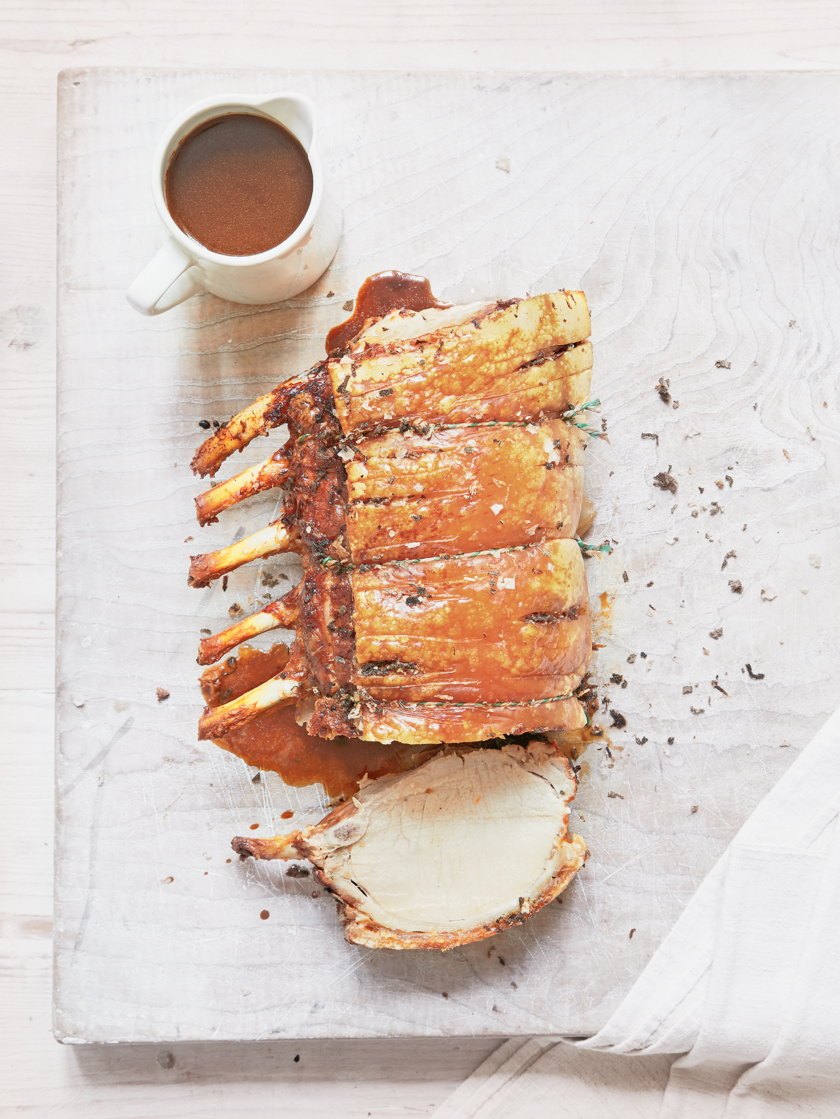 Main – Roast Rack of Pork with Sage and Lemon Rub
A show-stopping roast is a must on Mother's Day. This roast pork recipe is made extra special by the sage and lemon rub, which is so simple to make, but makes all the difference. And Mary's foolproof recipe ensures you'll get the perfect crackling every time.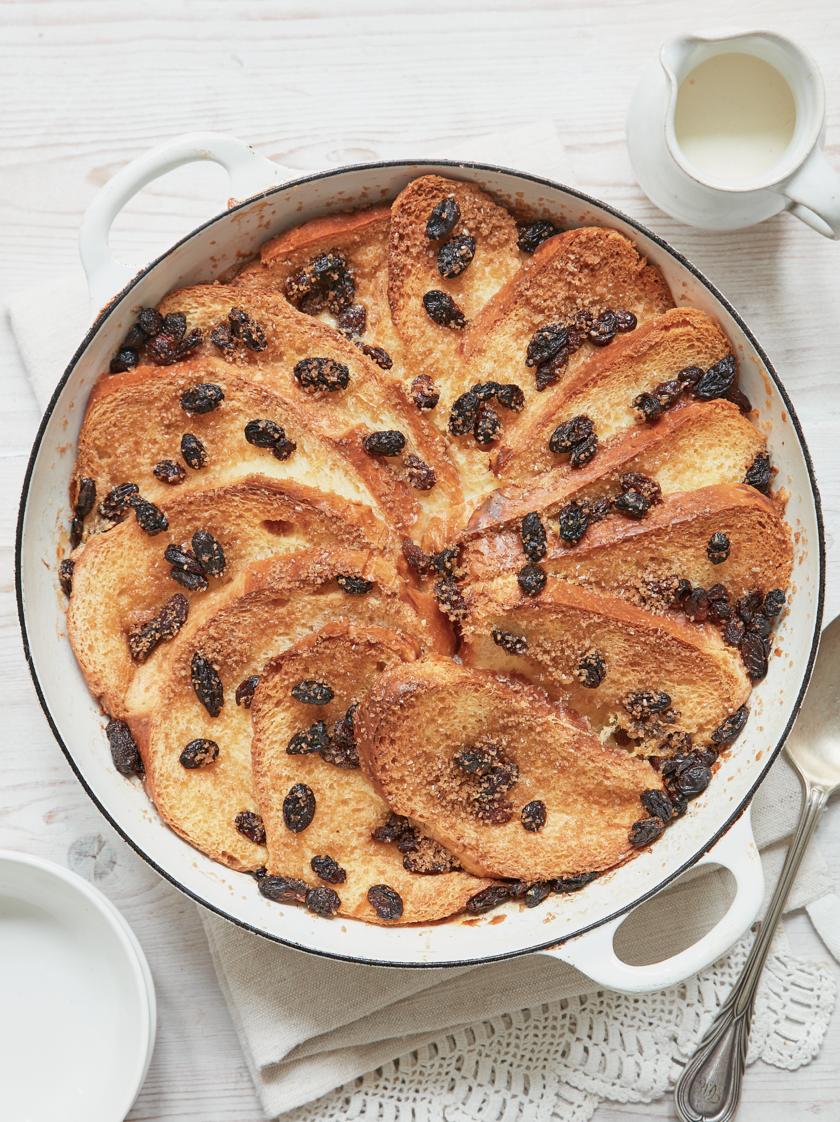 Dessert – Brioche Bread and Butter Pudding
This Brioche Bread and Butter Pudding means business. Utterly decadent and ever so easy, this is the perfect dessert to round off your Mother's Day meal. You can also prepare it in advance and assemble before baking. Easy as pie – or bread and butter pudding in this case!
You can order your copy of Mary Berry's Foolproof Cooking right here.