Whether they love to recreate the food of their favourite restaurants at home, explore new cuisines, delve into the history of food or even if they're the cook that already has every book, this gift guide features our pick of the best books to buy the expert cook in your life this Christmas.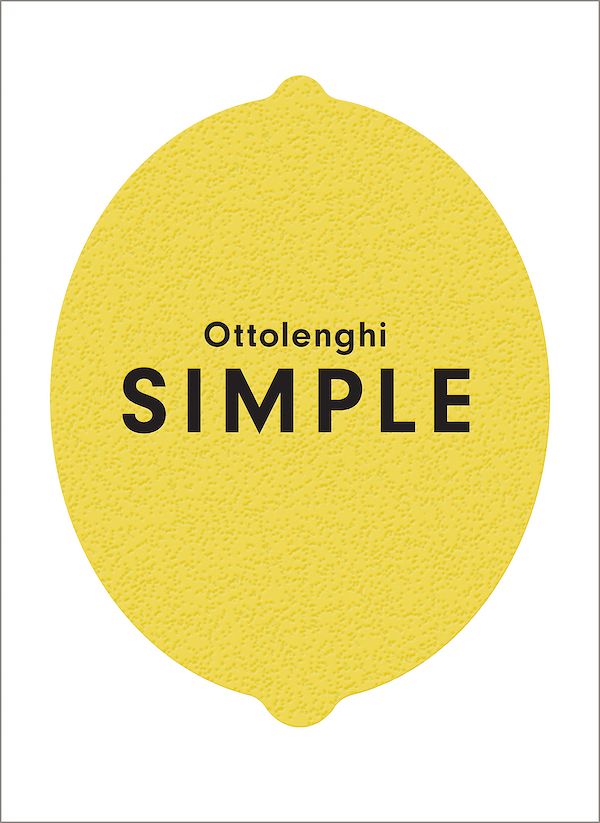 SIMPLE by Yotam Ottolenghi
This is the perfect book for cooks who love their food to be creative but not over-complicated and, as always, Ottolenghi delivers. Fantastic flavours and clever combinations, but with quicker and easier instructions than ever before, this is a must-have for serious cooks whose standard store-cupboard staples range from preserved lemons to harissa.
Order a copy of SIMPLE for Christmas.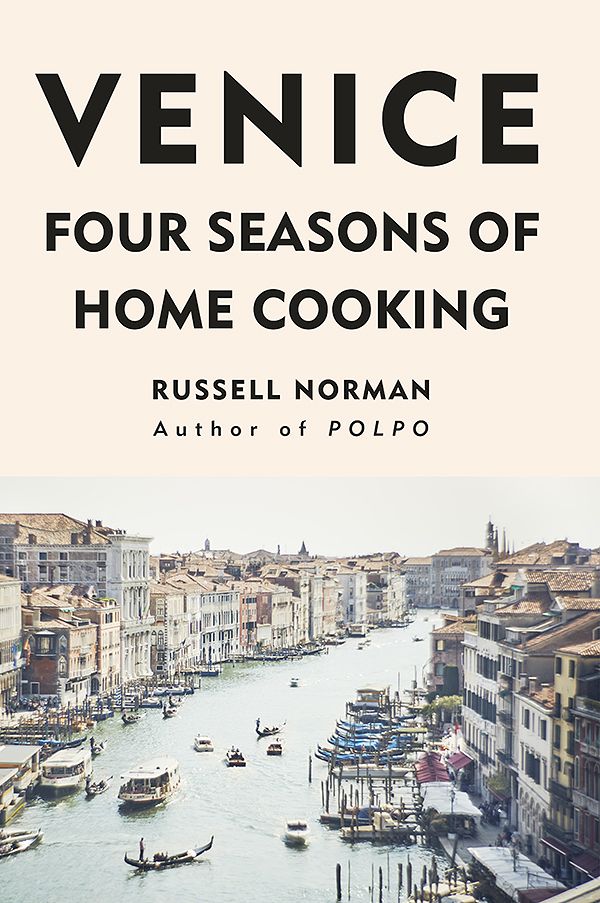 Venice: Four Seasons of Home Cooking by Russell Norman
From the man behind London and Brighton's award-winning Polpo restaurants, Venice honours the cuisine that inspired a restaurant empire. Russell Norman explores the simplicity of Venetian home cooking across the seasons, including recipes from grilled spring vegetable pizzas to a wintry slow-roasted veal shin, and shows how distinct Venetian cuisine can be compared to the food we often associate with Italy.
Order a copy of Venice right here.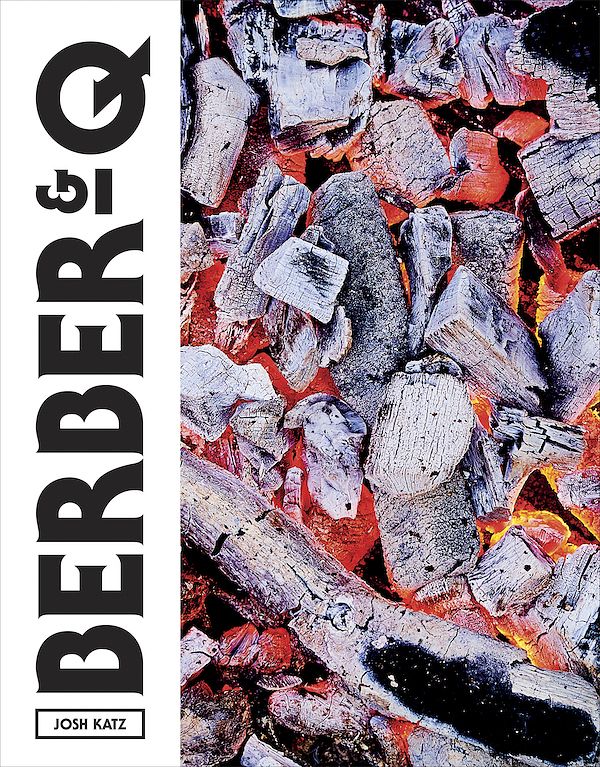 Berber & Q by Josh Katz
It doesn't need to be summer to be barbecue season as Josh Katz shows so well in this new cookbook. Berber & Q is a celebration of flavour, with 120 mouth-watering barbecue recipes, invaluable advice on choosing a barbecue, how to prepare and cook meat as well as meze, vegetables and desserts. This is barbecue food as you've never eaten it before.
Order a copy of Berber & Q here.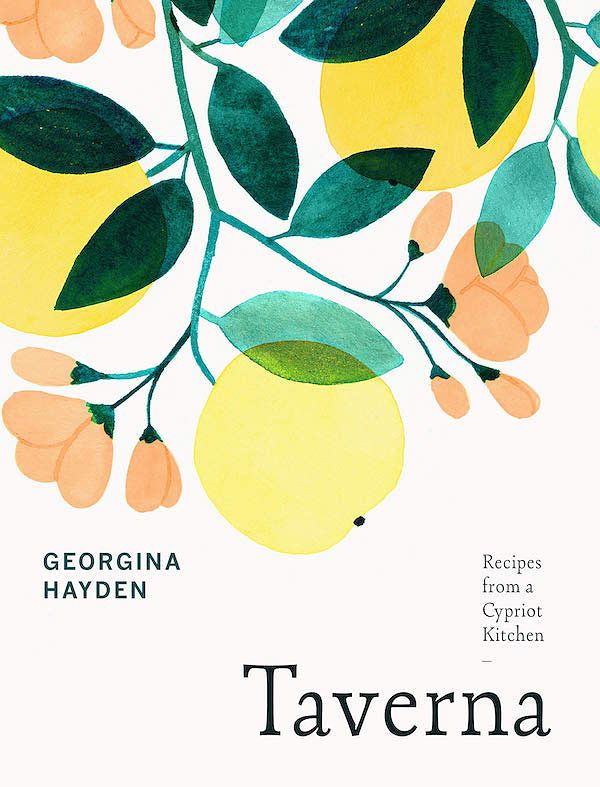 Taverna by Georgina Hayden
Taverna is a journey back to Georgina's Greek-Cypriot roots with exciting, vibrant, sun-soaked recipes that will make you rethink what Mediterranean food is all about. From simple mains and celebration desserts to meze plates to serve a crowd, this is a cookbook to brighten up the winter. 
Gift a copy of Taverna for Christmas.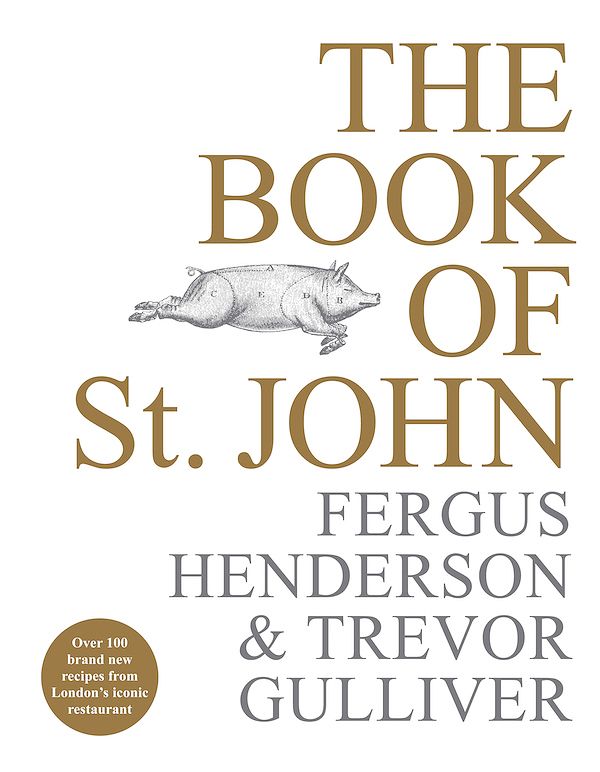 The Book of St John by Fergus Henderson & Trevor Gulliver
This is the perfect cookbook for keen cooks who like to push their boundaries in the kitchen. Not for the faint-hearted, this cookbook from the men behind the legendary St John in London, includes recipes for Ox Tongue, Braised Rabbit and Duck Fat Toast, showing innovative ways to cook under-loved parts of the animal and to use up otherwise under-used or wasted ingredients.  
Gift a copy of The Book of St John this Christmas.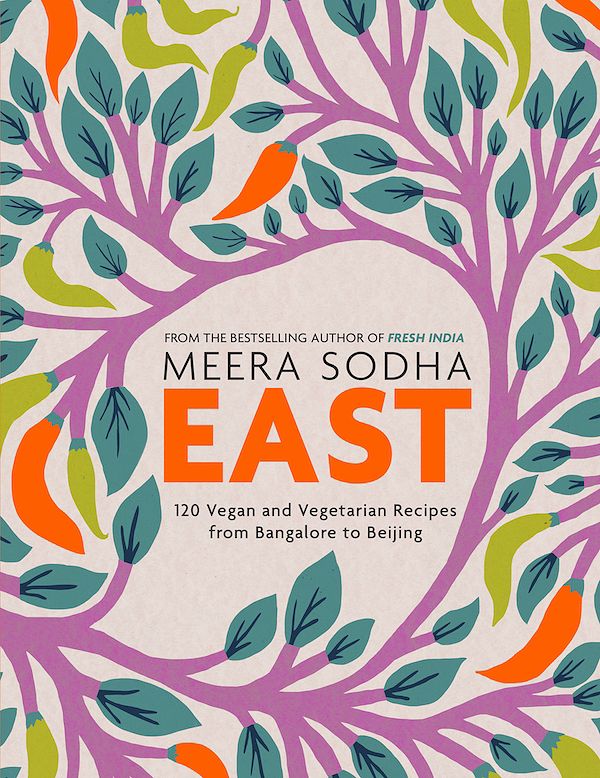 EAST by Meera Sodha
Meera Sodha takes you on a journey from India to Indonesia, Singapore to Japan, China, Thailand, and Vietnam, travelling across the East to give you vegan and vegetarian dishes that are bursting with flavour. Flavourful, vibrant and meat-free, these are accessible recipes for cooks who want to introduce more vegetables into their daily cooking.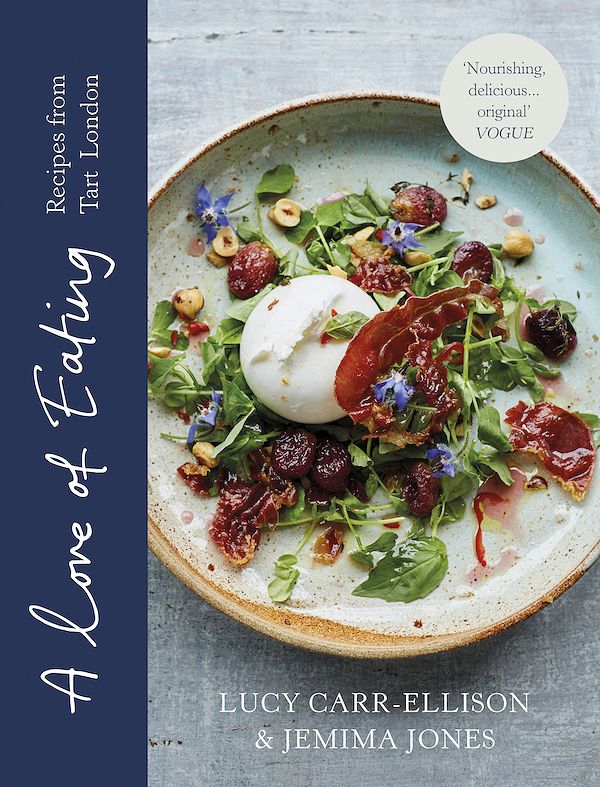 A Love of Eating by Lucy Carr-Ellison and Jemima Jones
From the pair behind boutique caterers, Tart London, this is a cookbook that reflects the vibrant, fresh, wholesome flavours these ladies love to cook. For those who like to spend a weekend afternoon experimenting with new flavours and cooking up a feast for friends and family, this might be just the ticket. Think recipes such as Chocolate and Salted Dulce de Leche Tart and Crispy Chicken with Tomatoes, Roast Garlic Mash and Smashed Herb Oil. Bold, bright and delicious.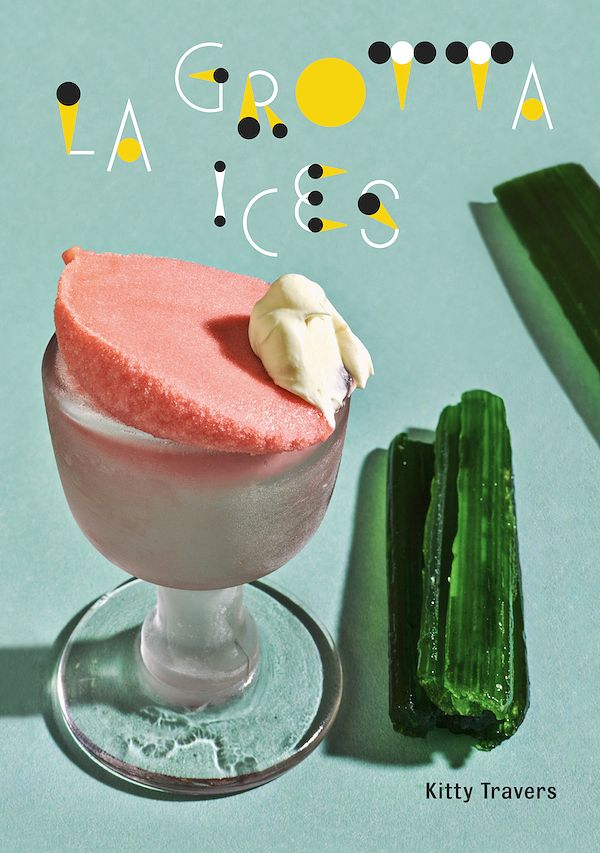 La Grotta Ices by Kitty Travers
Kitty Travers' debut cookbook shows that ice cream can be so much more than tasteless vanilla and synthetic strawberry. Using whole fruits, quality dairy and incredibly innovative flavour combinations, from cucumber and sour cream to raspberry and fig leaf, Kitty gives the world of ice cream a much needed facelift. Beautifully written, this is a book for every keen cook.
Gift Kitty Travers' La Grotta Ices this Christmas.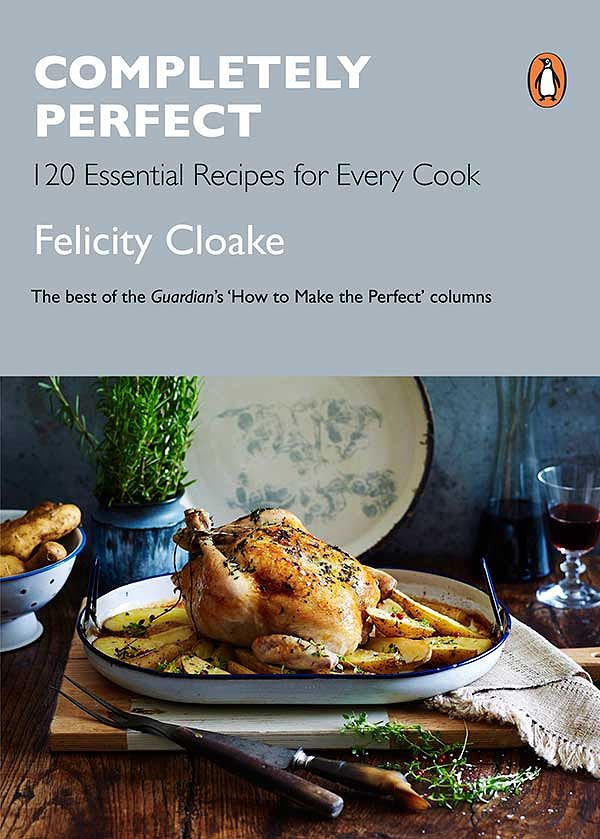 Completely Perfect: 120 Essential Recipes for Every Cook by Felicity Cloake
From the perfect roast chicken to the best mayonnaise, Felicity Cloake has tried and tested recipes from our favourite cooks - from Nigella Lawson and Delia Smith to Nigel Slater and Simon Hopkinson - to create the perfect version of hundreds of classic dishes. For keen cooks seeking to perfect the essentials, this cookbook is it.
Order a copy of Completely Perfect here.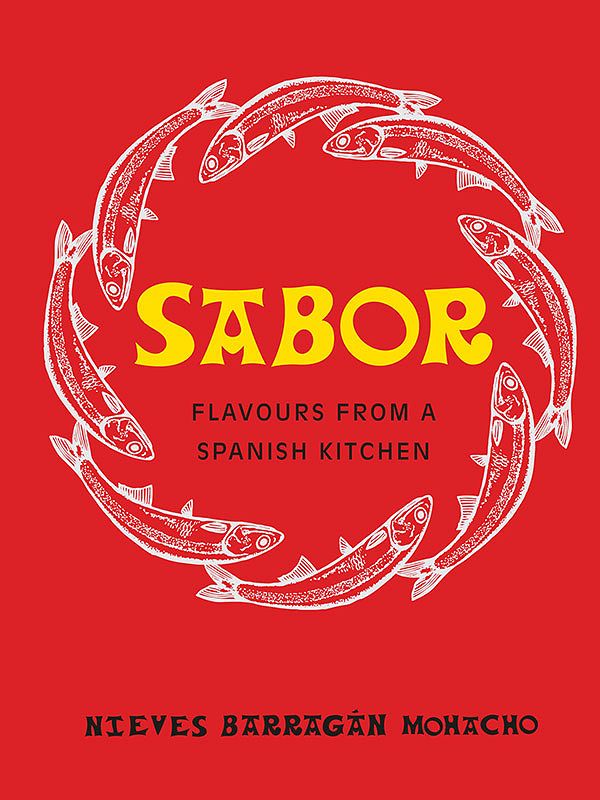 Sabor by Nieves Barragán Mohacho
From Nieves Barragán Mohacho, the acclaimed chef formerly of Michelin-starred Spanish restaurant, Barrafina, comes the ultimate guide to the wonders of Spanish cooking. Teaching you how to master the classics, with recipes for everything from tortilla to churros, this is the perfect gift for lovers of Spanish food.
Gift a copy of Sabor this Christmas.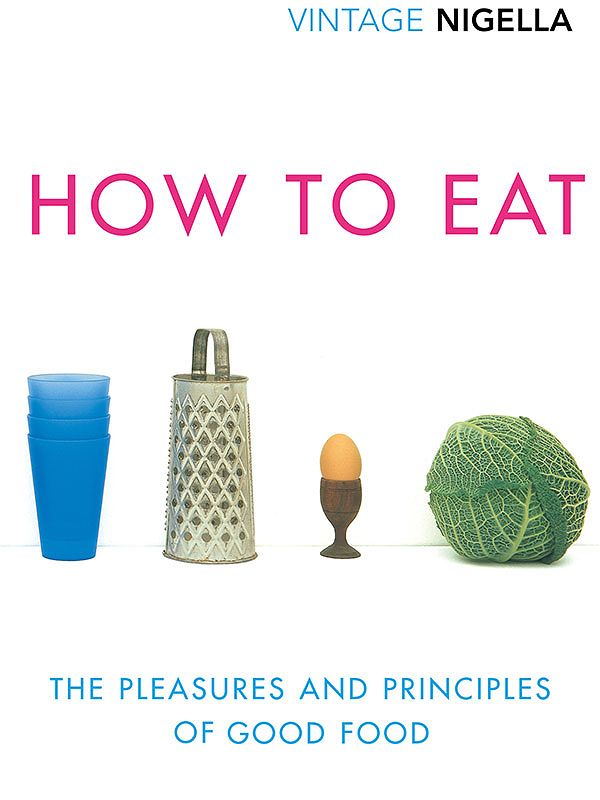 How to Eat: The Pleasures and Principles of Good Food by Nigella Lawson
Marking 20 years since its original publication in 1998, Nigella's How to Eat is celebrated in this brand-new Vintage Classics edition. How to Eat is as much a kitchen companion as a book to savour in bed, filled with prose that dispenses both delicious evocations of sensual pleasure and sage advice. This is a cookbook for food-lovers who enjoy reading about food as much as they love to cook it.