Whether it's for breakfast, lunch or dinner, savoury fillings make pancakes a quick, easy and delicious treat at any time of day. Here we count down our top 8 savoury recipes for flipping brilliant pancakes.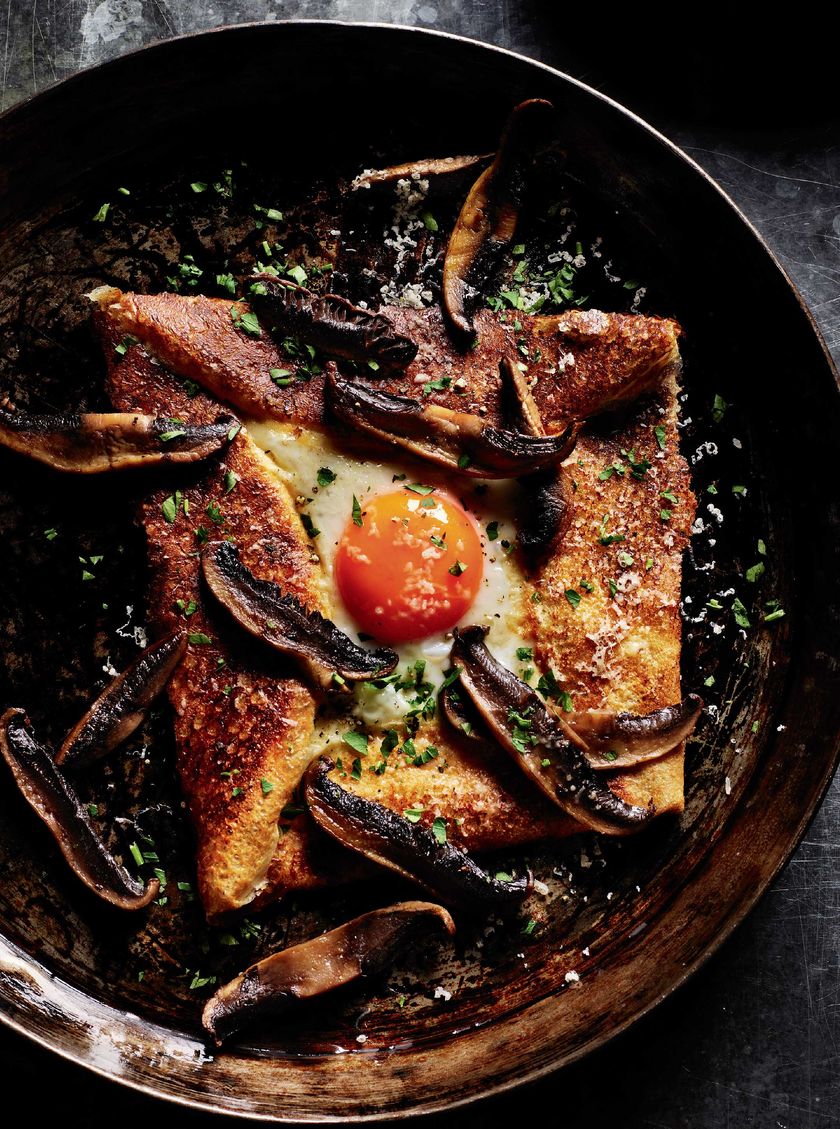 Buckwheat Crepes with Eggs and Mushrooms Buckwheat Crepes with Eggs and Mushrooms from Rick Stein's Secret France by Rick Stein
Rick Stein's savoury buckwheat crepes are a French classic, packed with mushrooms, deliciously melted cheese, and a soft-cooked egg.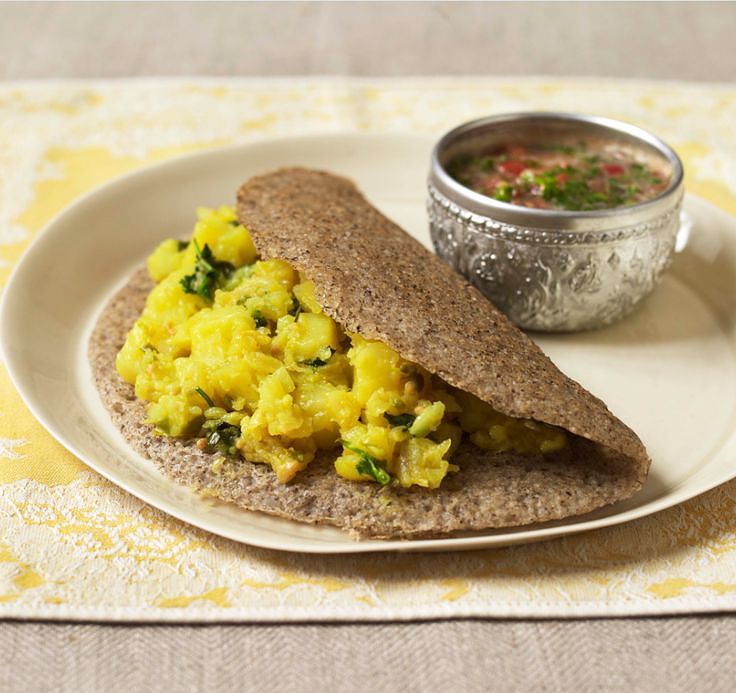 Masala Dosa from The Gluten-Free Cookbook by Heather Whinney, Jane Lawrie & Fiona Hunter
These spicy vegan pancakes, made from ground lentils and rice, are traditionally served for breakfast in southern India but make a great midweek meal too.
Get your copy of The Gluten-free Cookbook here.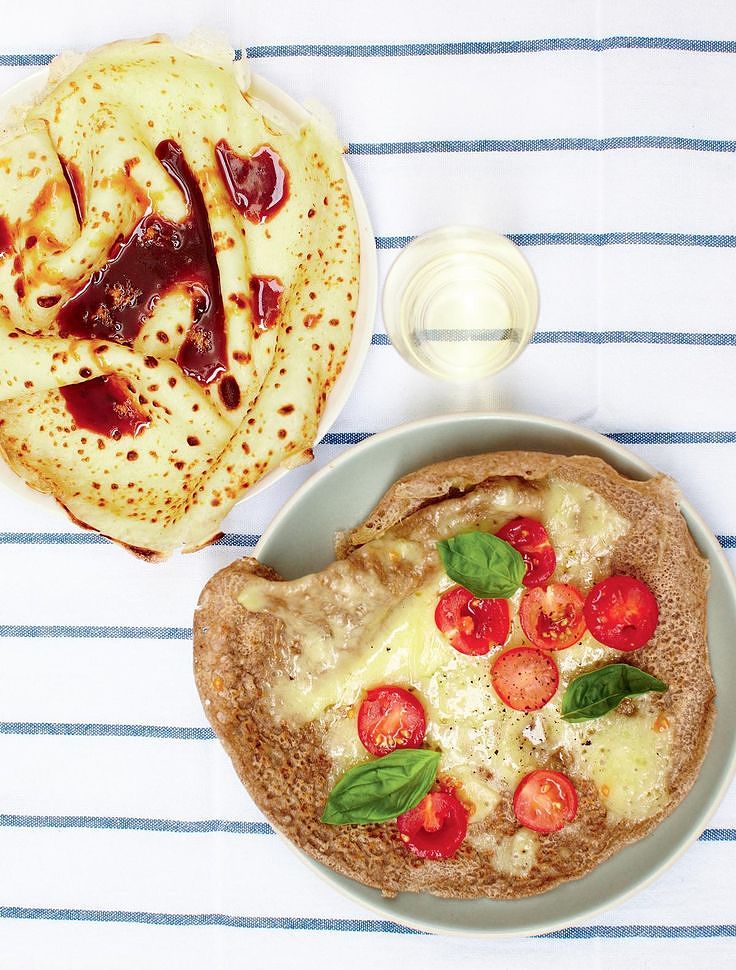 Crêpes et galettes from The Little Paris Kitchen by Rachel Khoo
Originally from Brittany, crêpes and galettes have been adopted as the French national snack, and tiny booths serving hot discs of doughy goodness can be found on virtually every Parisian street (or so it seems). Try egg, cheese and ham in a buckwheat pancake. If you're eating them the traditional way, they should be washed down with a glass of Breton cider.
Get your copy of The Little Paris Kitchen here.
Classic Pancakes Stuffed with Spinach and Ricotta from Simply Italian: Cooking at Home with the Chiappa Sisters by Michaela, Emanuela and Romina Chiappa
The Chiappa sisters put a twist on the classic spinach and ricotta canneloni with these delicious Panzerotti. "We loved these as children and would help Mum stir the mixture and roll them up - we called them 'roly-polys'!"
Get your copy of Simply Italian here.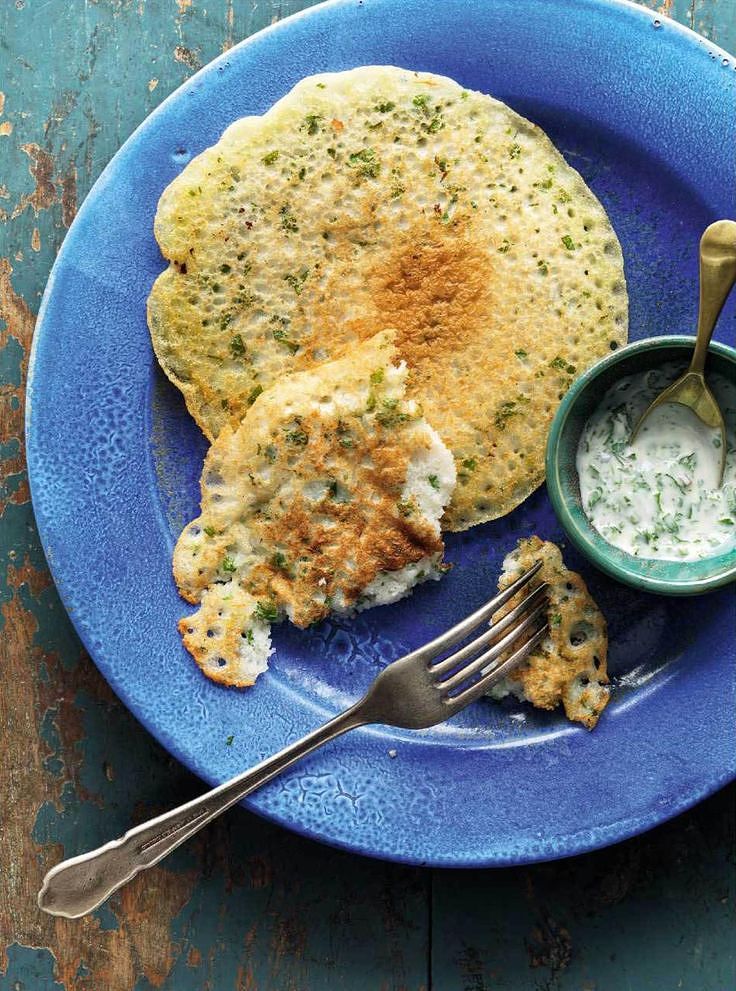 Rice Flour Pancakes from Curry Easy Vegetarian by Madhur Jaffrey
Eaten for breakfast or as a snack food, this recipe from Madhur Jaffrey is delicious served with chutneys and pickles. You can also wrap them around any vegetable dish of your choice and serve them at lunch with a salad. 
Buy Curry Easy Vegetarian here.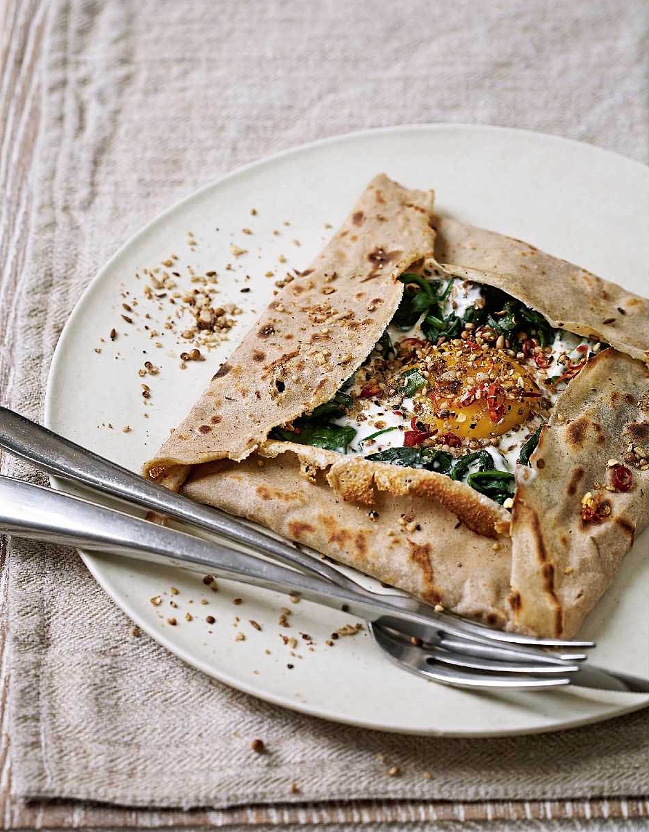 Turkish Spinach Galette from FIVE by Rachel de Thample
Galettes are great carriers for all manner of filling, including lots of fruit and veg. This recipe is packed with lots of fresh spinach, spicy harissa and a runny egg yolk in the middle for dipping.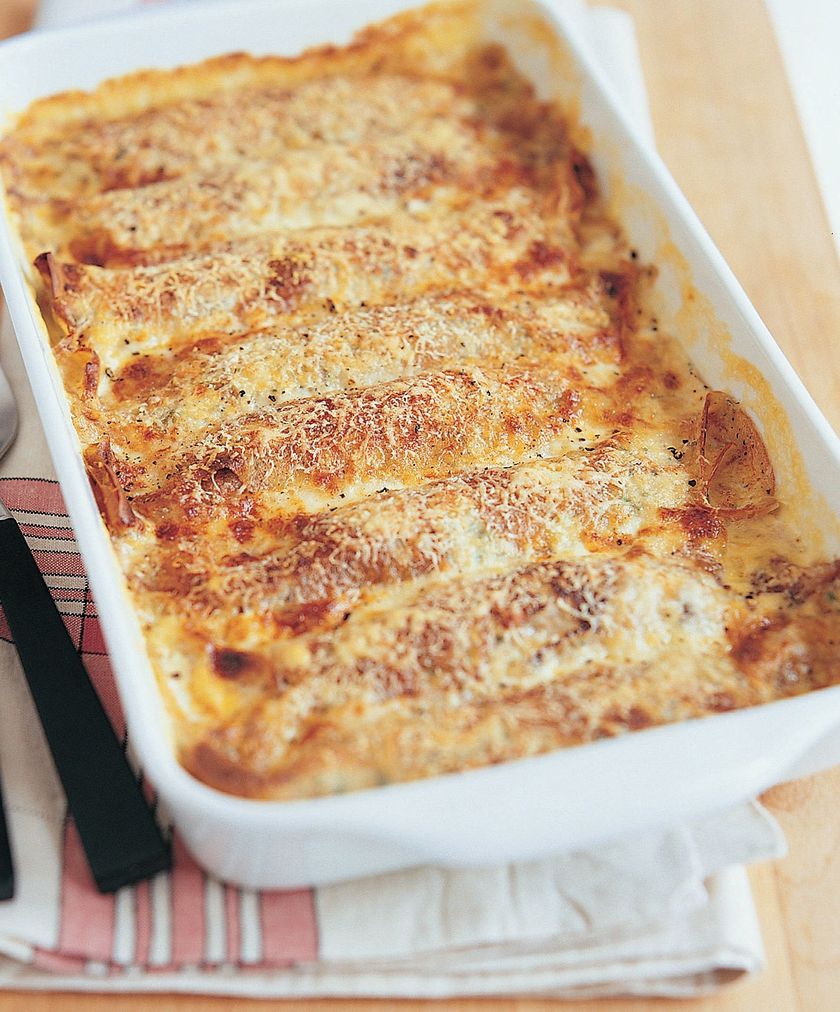 Baked Pancakes with Gruyère from My Kitchen Table: 100 Recipes for Entertaining by Raymond Blanc
Raymond Blanc's baked pancakes are stuffed with spinach, mushrooms and plenty of delicious Gruyère cheese. You can prepare the stuffed pancakes a day in advance to make your Pancake Day dinner a doddle.
Buy My Kitchen Table: 100 Recipes for Entertaining here.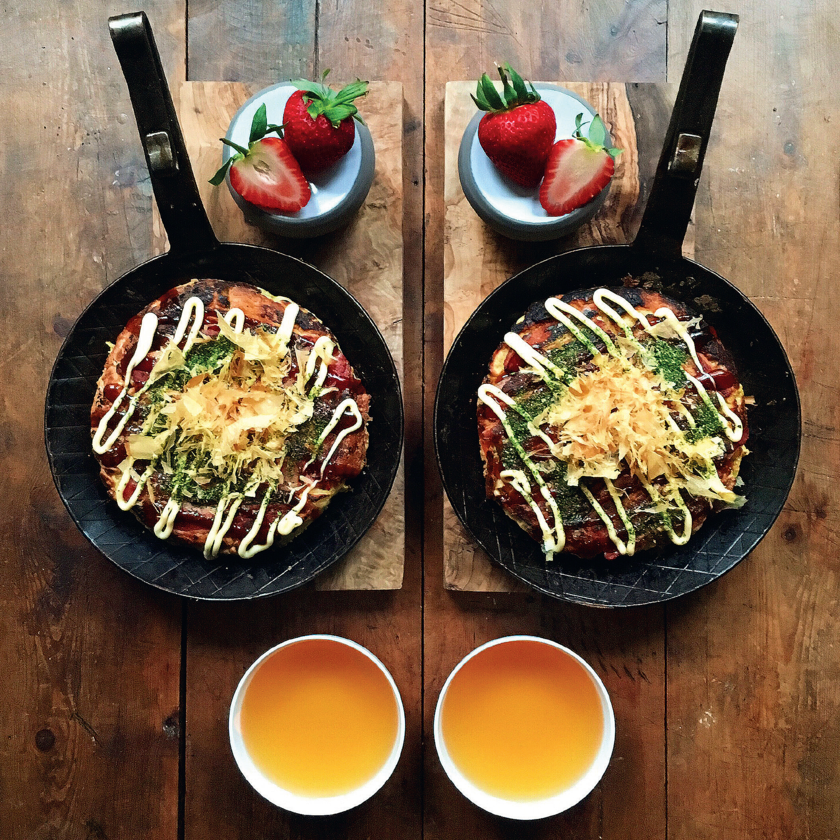 Okonomiyaki from SymmetryBreakfast: Cook-Love-Share by Michael Zee
These Japanese pancakes are a celebration of punchy, savoury flavour as they're loaded with tuna, bacon, dashi stock and egg. Once you've got the hang of SymmetryBreakfast's recipe you can customise this tasty recipe to include your favourite ingredients. 
Buy SymmetryBreakfast: Cook-Love-Share here.
Want more pancake recipes? Check out our favourite sweet recipes, perfect for dessert!