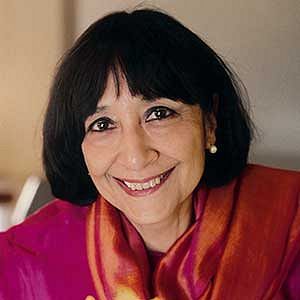 Madhur Jaffrey
Madhur Jaffrey first introduced the West to the delights of Indian food almost 40 years ago and is an authority on Indian cooking. An award-winning actress in the 1960s and with many bestselling books to her name since, including Madhur Jaffrey's Ultimate Curry Bible and Curry Easy, she became known as 'the actress who could cook'. These days, she's better known as the woman who taught Britain to cook Indian food. She has also written several vegetarian cookbooks, including Madhur Jaffrey's World Vegetarian, which – although published 20 years ago – has become more relevant now than ever with the rise of vegetarian and vegan cooks.
More about Madhur Jaffrey
---
Recipe Collections
These these vegetarian curry recipes from the queen of Indian cooking, Madhur Jaffrey, are wonderfully quick and easy to prepare.
Subscribe to The Happy Foodie email newsletter
Get our latest recipes, features, book news and ebook deals straight to your inbox every week