If you're buying for a foodie this year, look no further than our top 12 gifts for foodies. From luxury presents to cute stocking fillers, we've got a foodie gift for every occasion.
This gorgeous KitchenAid Food Processor would be a stylish addition to any kitchen and is ready to help you forget all about using your knife, as it shreds and chops your ingredients with the greatest of ease. Win a KichenAid Food Processor in our Ladybird competition! House of Fraser £125.10
2. Personalised Cook's Notebook
A personalised cook's notebook is the perfect thoughtful gift for keeping hold of all those secret recipes and cooking tips. This high quality hardback notebook is wire bound and contains 70 lined white pages. A great stocking filler for any cook. Notonthehighstreet.com £9.95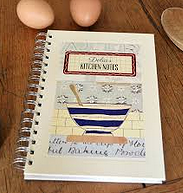 3. Marcus Wareing's How to cook the perfect
The perfect gift for aspiring chefs and Masterchef fans, every recipe has a Key to Perfection, with all the need-to-know tips and techniques that promise success, plus All-Is-Not-Lost advice to rescue you from mistakes. Waterstones £16.10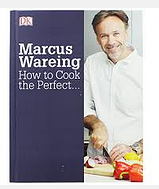 A brilliant foodie gadget, you don't need to be a professional mixologist to create perfect cocktails when you have a Perfect Drink to help you. This clever drinks scale and app tells you exactly how to make delicious cocktails every time. Lakeland £59.99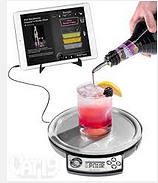 5. Fortnum and Mason Classic Christmas Hamper
The ultimate Christmas hamper, this gorgeous gift from Fortnum and Mason has everything a foodie could want or need for the big day. Expect fanfares as the lid is lifted to reveal fruity, boozy, spicy St James Christmas Pudding and Cognac Butter, Sparkling Christmas Shortbread and Christmas Spiced Preserve plus a white, a red and a Champagne to provide extra thrills. Fortnum and Mason £150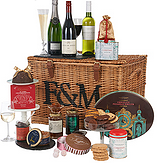 Stylish and practical, this stunning Fish and Seafood set from Richard Bertinet includes Opinel slim fish filleting knife, fish scaler, seafood pick and seafood crackers. Perfect gift for lovers of fish and seafood. The Bertinet Kitchen £28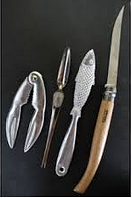 This fantastic metre long American Oak board, fondly known as Jamie's runner, is perfect for parties and buffets. A great gift for foodies with a passion for entertaining at home. Jamie at Home £41.65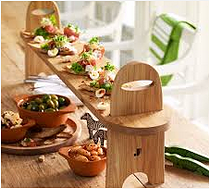 8. Rick Stein Fish and Shellfish
In this completely revised, updated and re-designed edition – including brand new recipes – of his classic Seafood, Rick offers comprehensive and inspirational how-to's for choosing, cooking and enjoying fish, shellfish and more. An essential gift for all seafood lovers. Waterstones £20.10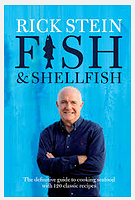 A postcard box set of 100 cookbook covers curated by Penguin Art Director John Hamilton. A potted history of book jacket art over the last sixty or so years - classic, witty and inventive - and the perfect gift item for foodies and design fans. Waterstones £11.99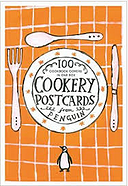 10. Mad Millie's Italian Cheese Kit
A brilliant gift for cheese-lovers and experimental cooks, Mad Millie's kit allows you to turn out fresh, home-made ricotta, mascarpone, mozzarella, and other Italian soft cheeses. The only thing you'll need to add is cold milk – everything else is included to make up to 6kg (13lb) of cheese, which makes it perfect for first-timers to produce impressively tasty results. Lakeland £19.99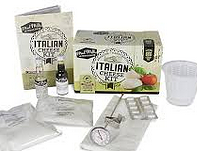 11. Morito
Sam and Sam Clark's little gem of a tapas bar packs a big culinary punch, attracting critical acclaim and constant queues. Now, with the publication of the cookbook of this hugely successful restaurant, Morito's small plates can be cooked, eaten and shared at home. A brilliant gift for keen cooks looking for new inspiration. Waterstones £20.80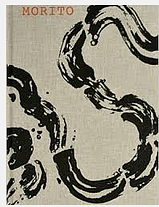 Unique and colourful, this butcher's cuts tea towel makes a great kitchen gift for chefs and meat lovers. A great reference point for carnivorous cooks, as well as a fun way to get the washing up done! Notonthehighstreet.com £9.95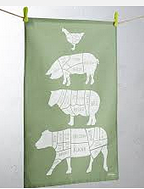 For more foodie gift ideas see our Top12 Foodie Secret Santa Gifts Under £10 or our Top 12 Cookbooks for Christmas.