Not everyone's idea of Christmas dinner is a traditional turkey. If you're seeking alternatives to the classic bird this year, roast pork might just be the ticket. Here are some top tips before you start, along with our favourite roast pork recipes from the likes of Ottolenghi and Jamie Oliver. 
Top tips to cooking perfect roast pork:
1. The pork loin, belly and leg are the best cuts for roasting, while the shoulder requires a slower cook (see Jamie's recipe below). Choose cuts with a generous layer of fat as this will keep the meat moist and add flavour throughout the cooking process. 
2. Remove pork from the fridge at least an hour before cooking. When you're ready to cook, your meat should be at room temperature.
3. Dry the pork, including the skin, thoroughly using a few kitchen towels. It cooks much better and you'll get much tastier crackling too. 
4. If your butcher has not already done it, slash the crackling fat with a very sharp knife. Cut halfway through the fat, but not all the way through to the meat.
5. For perfect crackling, rub the skin all over with lemon juice, then sprinkle with salt. Follow the Roasted Pork Belly recipe below from Ottolenghi's NOPI: The Cookbook. 
5. Roast pork pairs beautifully with flavours like fennel, sage and chilli, as well as apple and squash. 
Recipes to try
Roasted Pork Belly with Crushed Butternut Squash from NOPI: The Cookbook by Yotam Ottolenghi & Ramael Scully
Ex-NOPI head chef Scully shares his secret for the perfect crackling in this epic roast pork belly recipe, and it's remarkably simple. Serve up your roast pork with miso butternut squash and an apple and walnut salsa for restaurant-standard food at home.
Order your copy of NOPI: The Cookbook here.
Slow-roast Hand and Spring with Crackling & Onion Gravy from Simple Comforts by Mary Berry
Mary uses the hand and spring of pork in this recipe. This is the upper part of the front leg and is usually sold boned and rolled as a joint. It's less expensive than leg or loin but braised slowly with onions and herbs, it is beautifully tender. You can also cook belly of pork this way. Serve with meltingly soft onions and homemade gravy.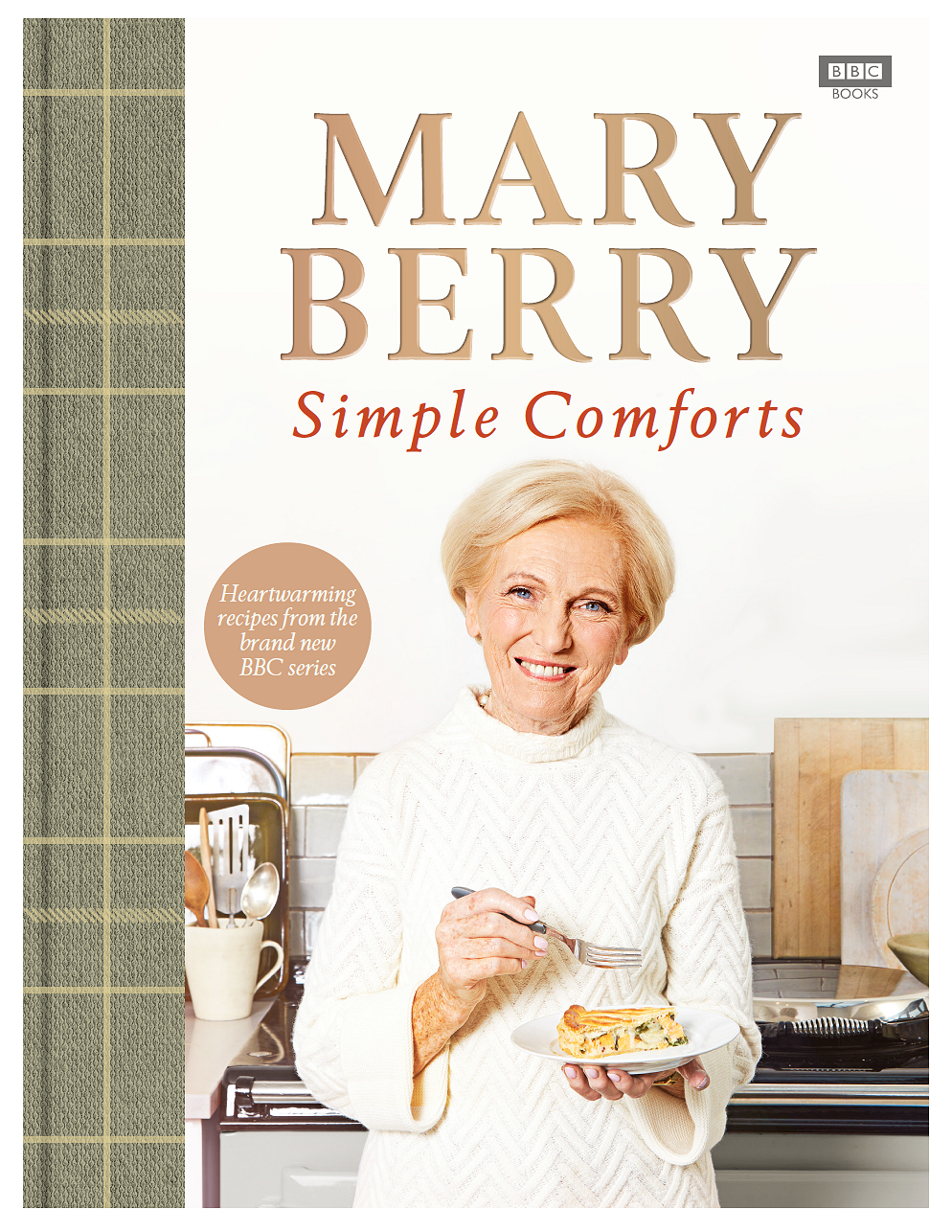 Simple Comforts
Heart-warming comfort dishes from the nation's favourite cook
With easy, family-friendly recipes as well as all-out weekend feasts
Including chapters full of indulgent bakes and sweet treats
Roasted Pork Involtini with Prosciutto and Garlic from Venice: Four Seasons of Home Cooking by Russell Norman
"By slicing through the joint, the cross-section reveals a delicious spiral of contrasting colours, flavours and textures", says Russell Norman who has opted for Italian tradition with this roast pork involtini. Pork loin is stuffed with garlicky prosciutto and rocket, rolled up and roasted. You could even slice and serve as a Christmas Day starter.
Order your copy of Venice: Four Seasons of Home Cooking here. 
Milk-roasted Pork with Cinnamon, Orange and Bay from My Kitchen Table: 100 Foolproof Suppers by Gizzi Erskine
Choose pork loin for this recipe and ask the butcher to French trim it for you. Milk actually helps to tenderise it as it cooks. Enriched with warming cinnamon, orange, fennel seeds and bay, this is a beautifully festive roast that really looks the part.
Order a copy of My Kitchen Table here.
Overnight Roasted Pork Shoulder from Jamie's Comfort Food by Jamie Oliver
The shoulder is a hard-working part of the pig so it requires longer in the oven, but it's worth it. Jamie cooks his pork shoulder for 12 hours until it's so tender, it shreds apart easily. Here he pairs pork with fennel seeds, cloves, dried chillies, sage and cider, and serves up the finished result with fennel and potato gratin. Pure indulgence.
Order a copy of Jamie's Comfort Food here.
Pork Belly and Mojo Verde from Sabor: Flavours from a Spanish Kitchen by Nieves Barragán Mohacho
Head to Spain with this classic roast pork belly recipe, served up with mojo verde. Mojo verde comes from the Canary Islands and is a sharp, garlicky, herby chilli sauce, made by bashing and muddling a mixture of spring onions, coriander, garlic, cumin seeds, vinegar and chillies in a pestle and mortar. Simple and full of flavour.
Pot Roast Pork from Rick Stein's Secret France by Rick Stein
Pork loin is studded here with plenty of garlic in this French dish, wrapped in the skin to keep in the moisture and pot-roasted with root vegetables for a rustic Christmas dinner.