No Christmas party is complete without a glass of something tasty and luxurious. To get your festive party started, see our five fabulous Christmas cocktails.
Christmas Spice Cocktail from Fizz: 80 Joyful Cocktails And Mocktails For Every Occasion by Olly Smith
"Here's to all the flavours of Christmas in one fruity and spicy concoction", says Olly Smith. With cardamom and orange-spiced gin, pomegranate syrup and topped up with bubbles, this is a cocktail to celebrate with.
Get yourself a copy of Olly Smith's Fizz here.
Venetian Manhattan from Venice by Russell Norman
A Venetian twist on this classic cocktail from Russell Norman's Venice, this smart tipple will add some serious sophistication to your festivities.
Venice: Four Seasons of Home Cooking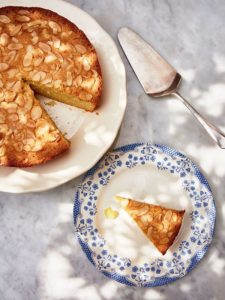 Authentic Venetian dishes across all four seasons
Delicious pasta and risotto recipes
Stunning food and travel photography
Mulled Wine from Ms Marmite Lover's Secret Tea Party by Ms Marmite Lover
This classic Christmas cocktail from foodie blogger Ms Marmite Lover is taken from her cookbook Ms Marmite Lover's Secret Tea Party and includes the addition of kumquats to give it a real festive feel.
Buy Ms Marmite Lover's Secret Tea Party here.
Bottle of Manhattan from Hawksmoor at Home by Hawksmoor
A perfect Christmas cocktail, this festive treat from Hawksmoor at Home is a glorious mix of rye, vermouth, absinthe and maraschino. Bottoms up!
Gintelligence No.1 from Ginspiration by Klaus St. Rainer
Klaus St. Rainer's recipe from Ginspiration is the perfect festive tipple. Served warm in a teacup, it combines gin with juniper berries and lemon for a heady and warming mix.
Buy your copy of Ginspiration here.
The Dandy from Hawksmoor at Home by Hawksmoor
The warm, golden colours of this Hawksmoor at Home cocktail exudes 1920's sophistication. Serve with seasonal berries for a truly festive touch.