You just can't beat a stack of pancakes for breakfast. Whether you're in the mood for simple crepes, a pillowy Dutch baby or a stack of American-style pancakes studded with blueberries, you'll find a recipe to suit every possible pancake craving on this list.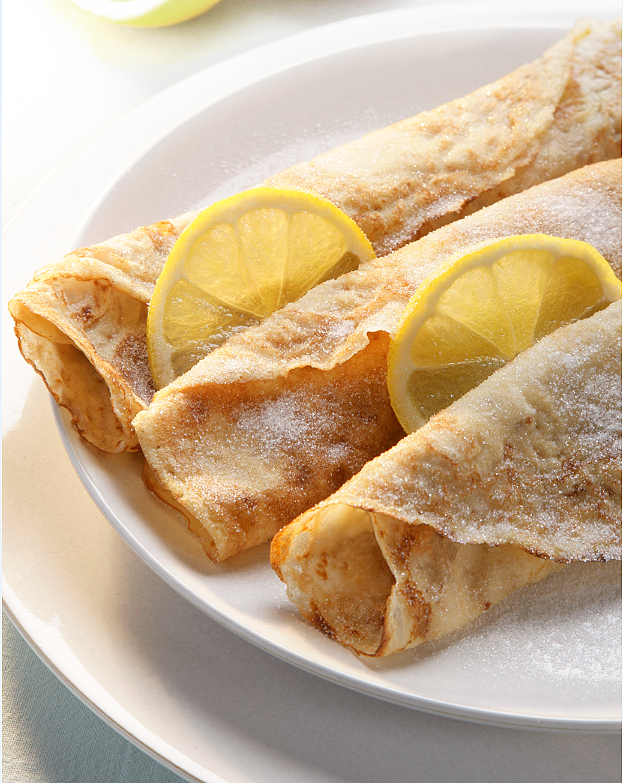 Lemon and Sugar Crepes from The Cooking Book by Victoria Blashford-Snell
The classic. Of course we had to include this in our list of favourites. Nobody can refuse a stack of crepes drenched in freshly squeezed lemon juice and sprinkled in caster sugar. We think it might actually be impossible.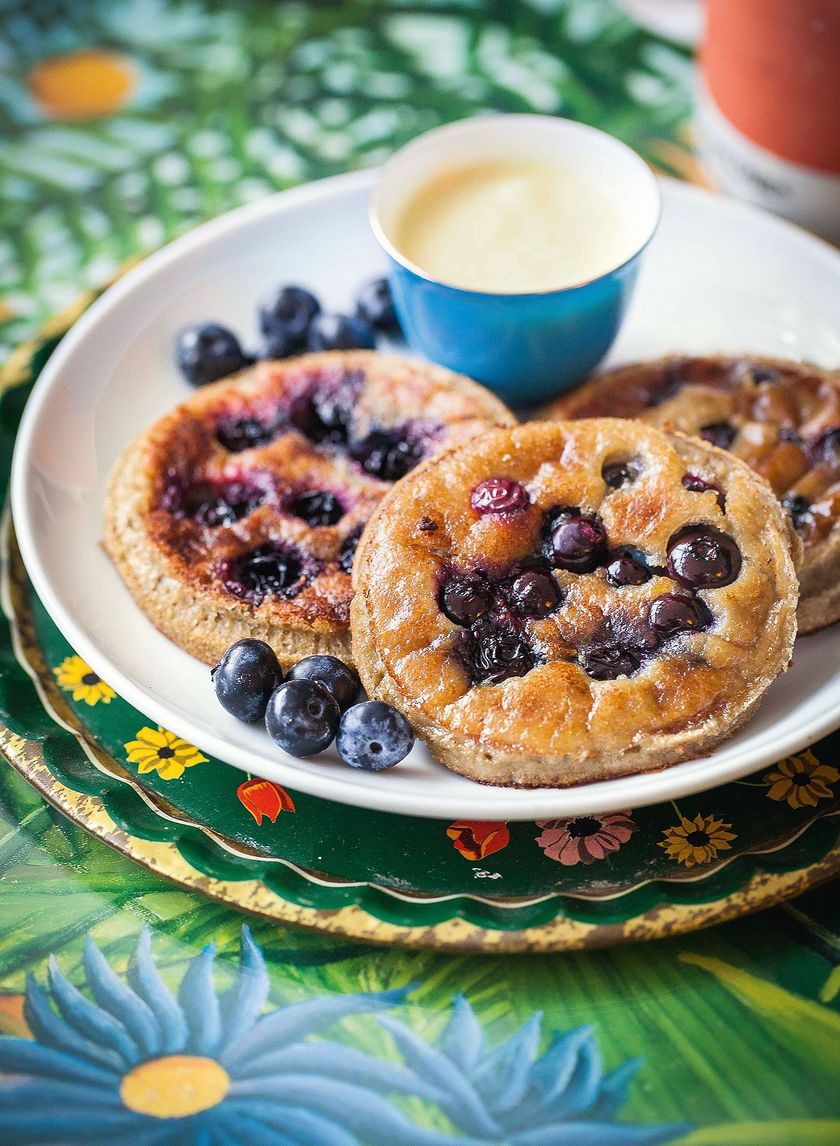 Blueberry Pancakes with Mango Cashew Cream from The Art of Eating Well by Melissa & Jasmine Hemsley
These pillowy little pancakes look just irresistible, especially as they're bursting with soft, juicy blueberries. Serve with the Mango Cashew Cream and this recipe will become a weekend staple.
Buy The Art of Eating Well here.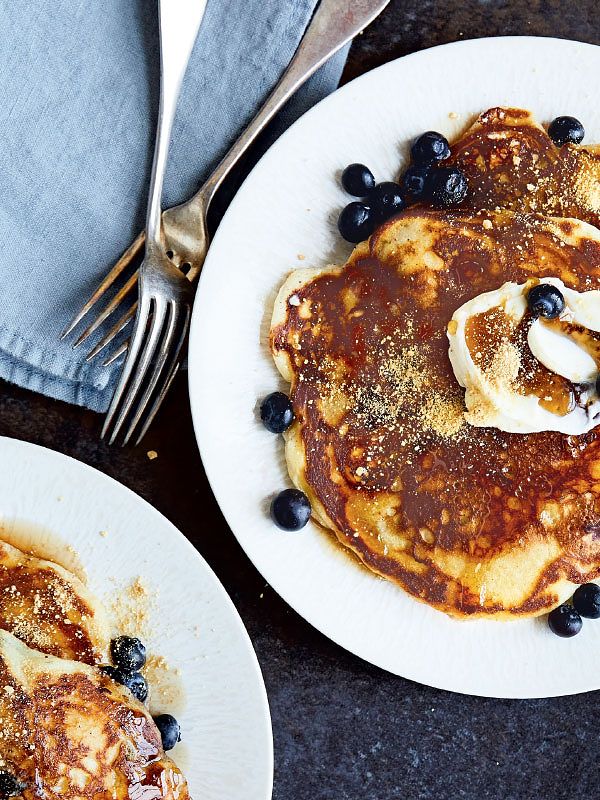 Blueberry Cream Cheese Pancakes from Cravings: Hungry For More by Chrissy Teigen
For a new topping idea that you're guaranteed to love, try Chrissy Teigen's Blueberry Cream Cheese Pancakes.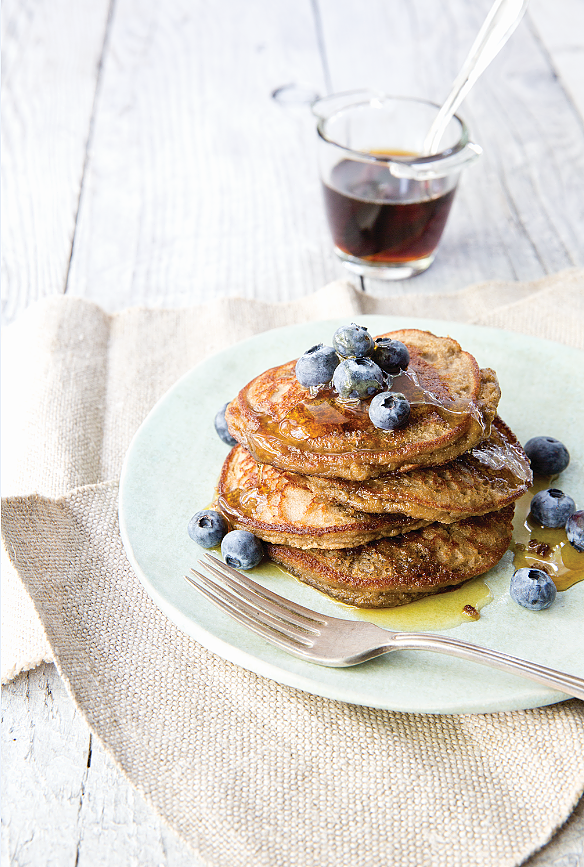 Blender Banana Pancakes from Everyday Detox by Megan Gilmore.
Want an excuse to eat pancakes for breakfast every day? We've got it covered. This recipe is not only time-friendly, but these pancakes are also packed with protein and healthy fats. If that's not a reason to swap out your cereal, we don't know what is!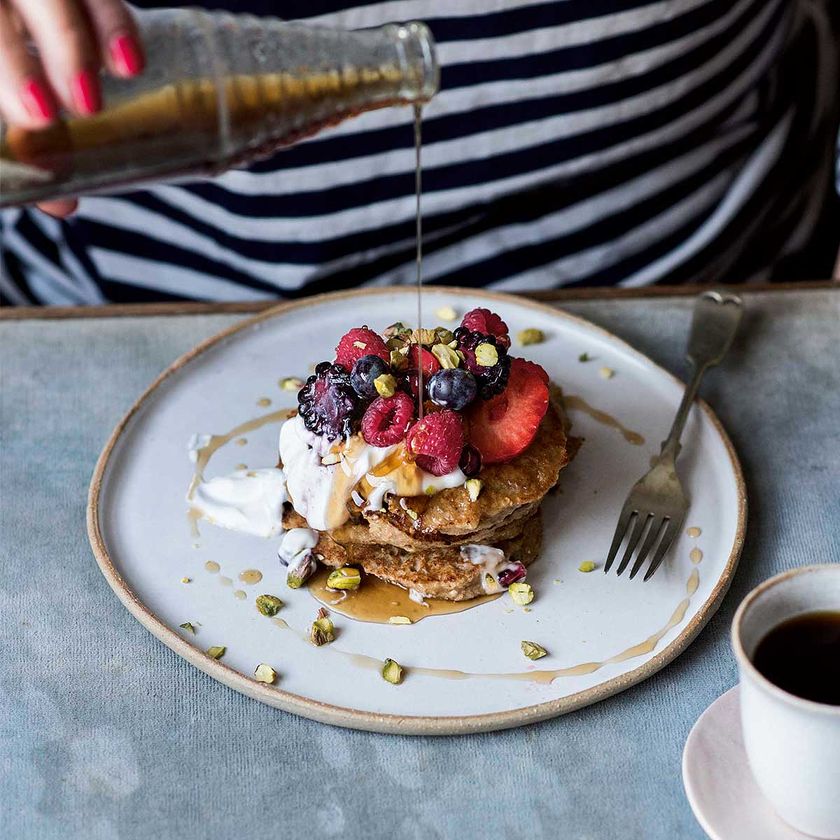 Perfect Pancakes from Eat Happy: 30 Minute Feel-good Food by Melissa Hemsley
Luckily gluten-free doesn't mean pancake-free. Melissa Hemsley's quinoa flake batter is just as fluffy and delicious as its gluten-based counterpart and we love the suggested selection of toppings. Now pass that maple syrup!
Get your copy of Eat Happy here.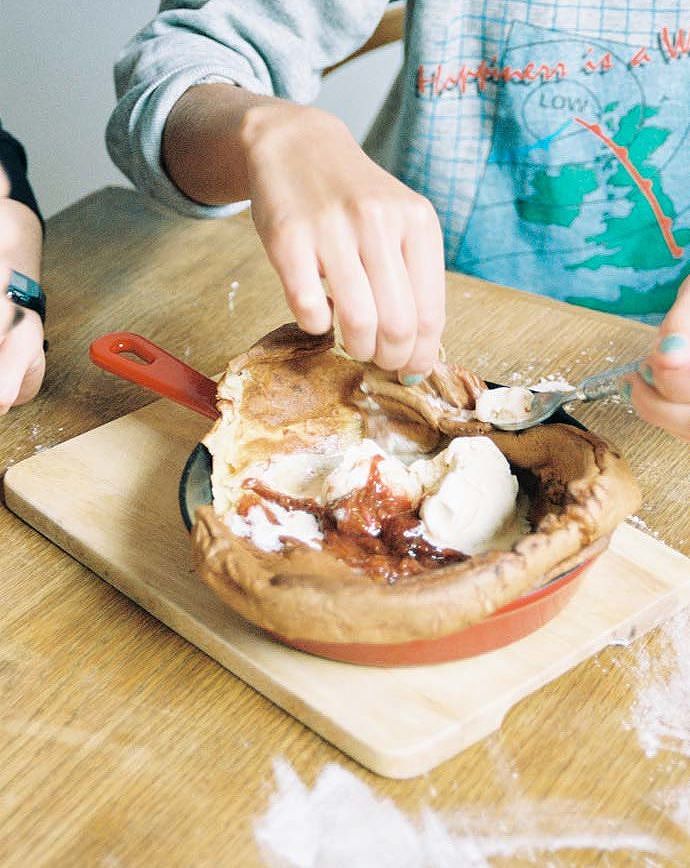 Harry Styles's Dutch Baby with Cinnamon Rhubarb from Flavour by Ruby Tandoh
This pillowy, billowy pancake from Ruby Tandoh makes for a delicious dessert, breakfast or brunch. It's a mouthwatering choice this Pancake Day, served with a sweet and sharp rhubarb compote.
Buy your copy of Flavour here.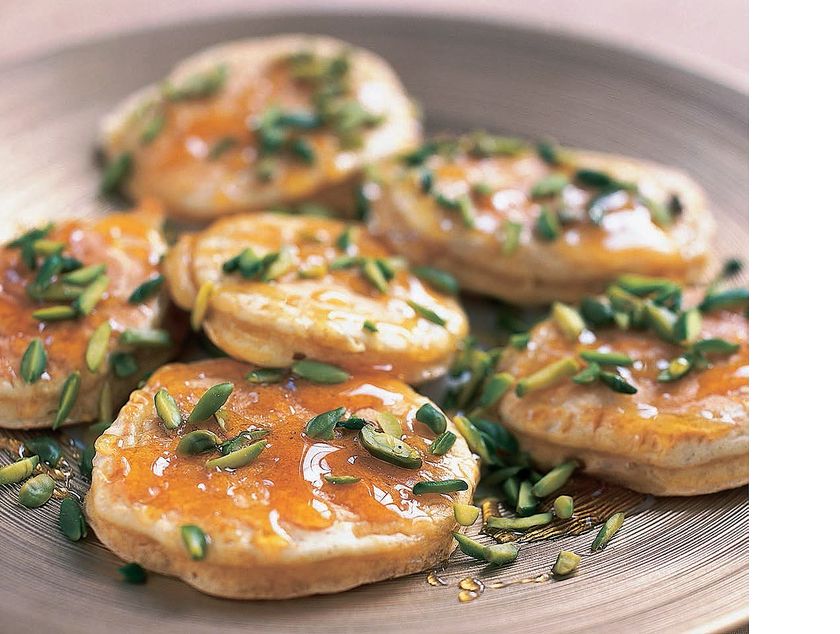 Arabian Pancakes with Orange-Flower Syrup from Nigella Summer by Nigella Lawson
These beautiful Arabian pancakes from Nigella Lawson are too decadent to be considered a breakfast. Complete with a fragrant orange-flower syrup, this pancake dish would be the perfect dessert following a Middle Eastern feast. 
Get your copy of Nigella Summer here.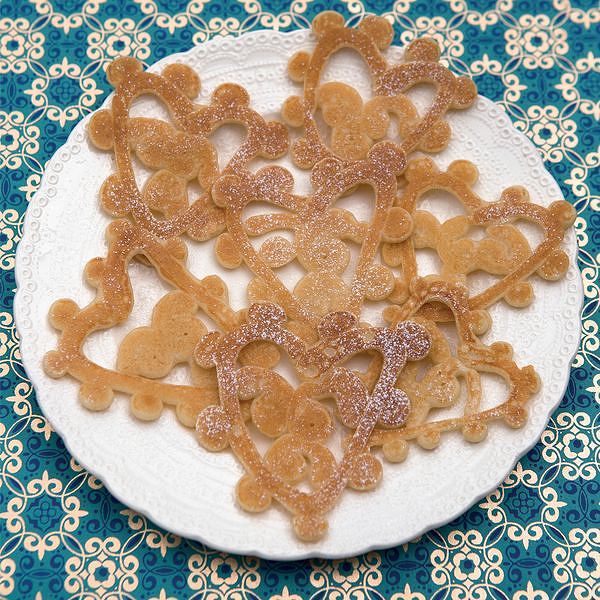 Lace Heart Pancakes from Heart On A Plate by Emma Marsden
Are you a star baker? This Pancake Day take on one of The Great British Bake Off's technical challenges with this Lace Heart Pancakes recipe. We're sure you'll produce something Mary Berry would be proud of!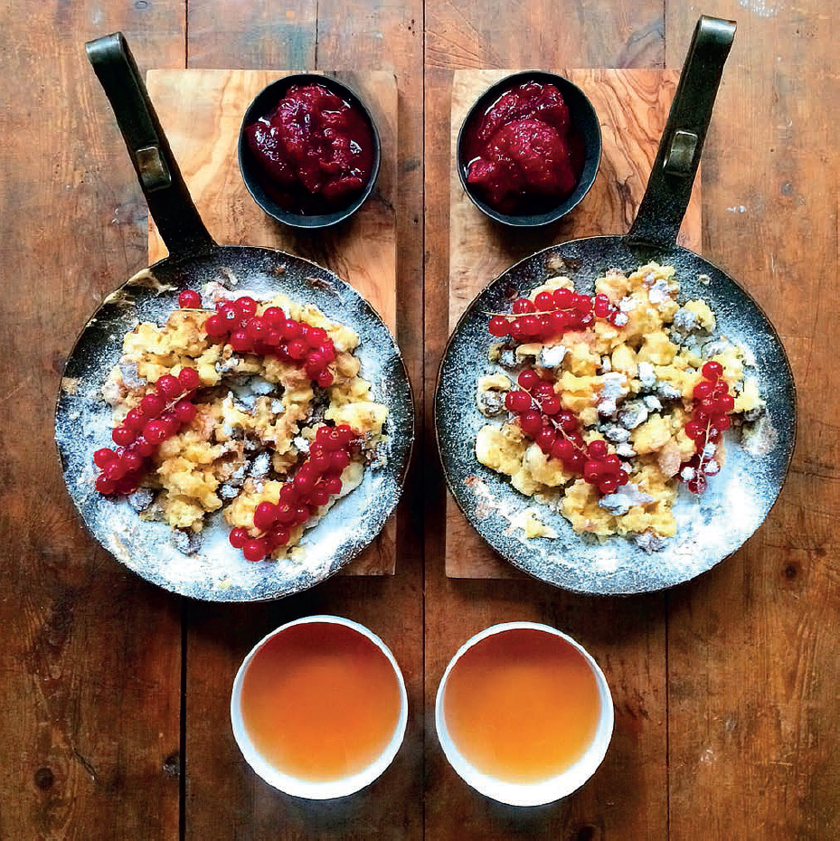 Shredded Austrian Pancake (Kaiserschmarrn) from SymmetryBreakfast: Cook-Love-Share by Michael Zee
Give your pancakes an Austrian twist with this recipe for Kaiserschmarrn. These light and fluffy shredded pancakes are best served with sharp red berries and plenty of powdery icing sugar. 
Get SymmetryBreakfast: Cook-Love-Share here.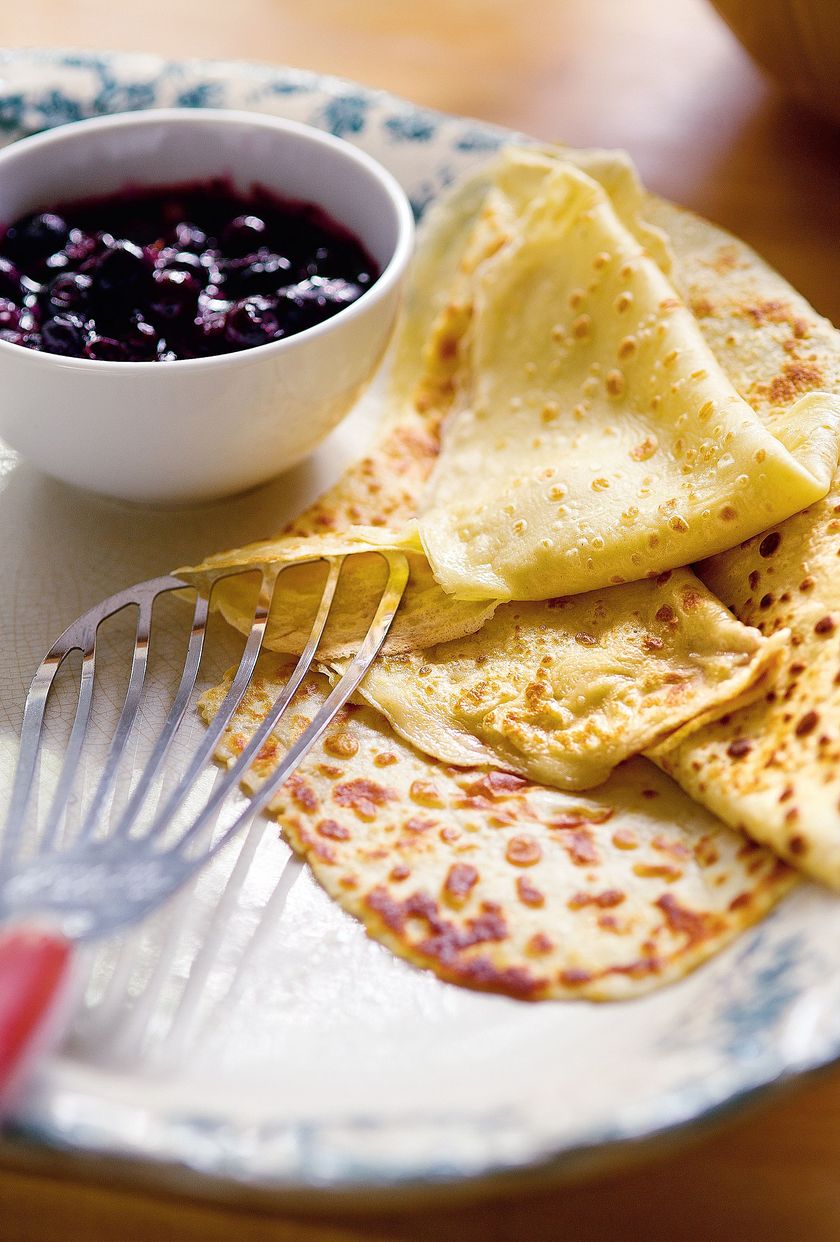 Blueberry and Honey Pancakes from The Weekend Cookbook by Catherine Hill
Take your crepes to the next level with this tasty recipe complete with a mouthwatering blueberry and honey compote, adding just the right amount of sweetness to your beloved stack. 
Buy The Weekend Cookbook here.
Want more pancake recipes? Take a look at our Top 8 Savoury Pancake Recipes.