For midweek vegan meal ideas for everything from make-ahead breakfasts and quick packed lunches to simple but hearty dinners, these recipes make veganism easier than ever before.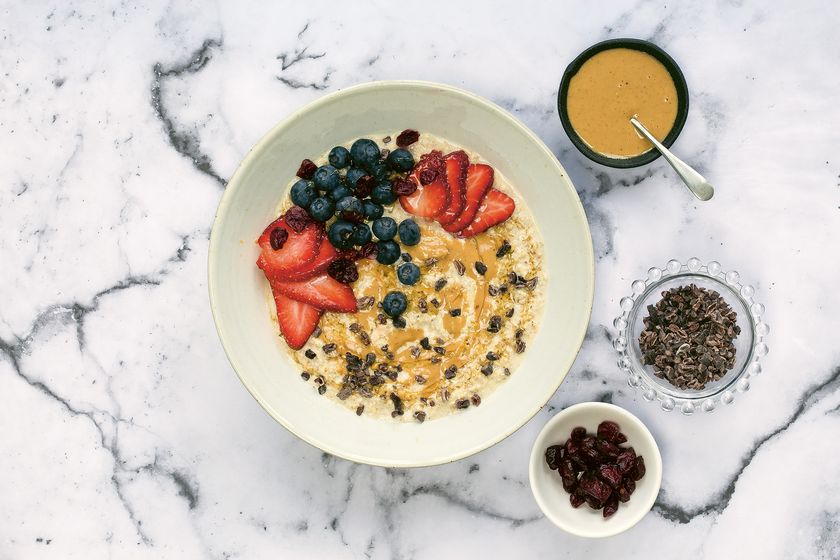 An easy make-ahead breakfast for weekdays, the oats in this recipe from Buddha Bowls are soaked overnight and finished with nut butter before serving.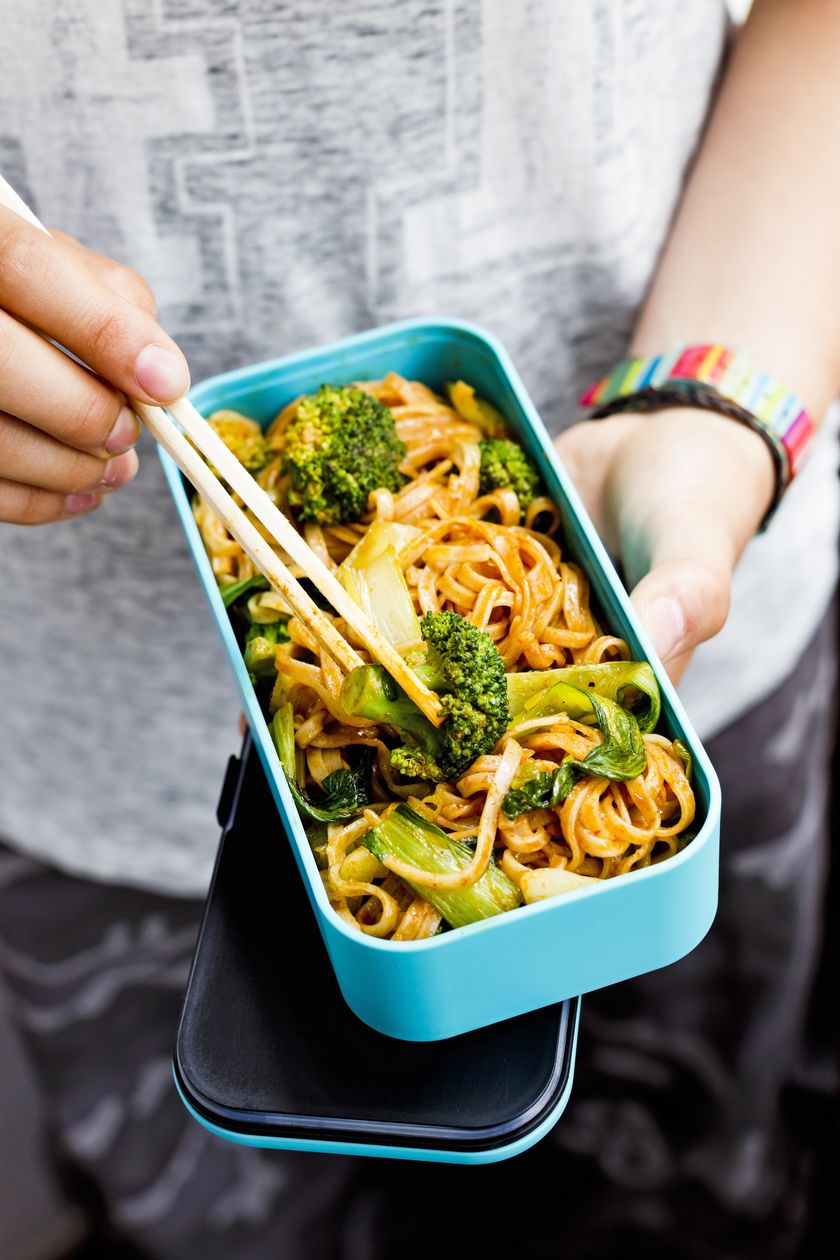 A brilliant vegan dish with punchy Asian flavours, this recipe from Vegan on the Go is designed to be quick and easy to make for a lunch al-desko.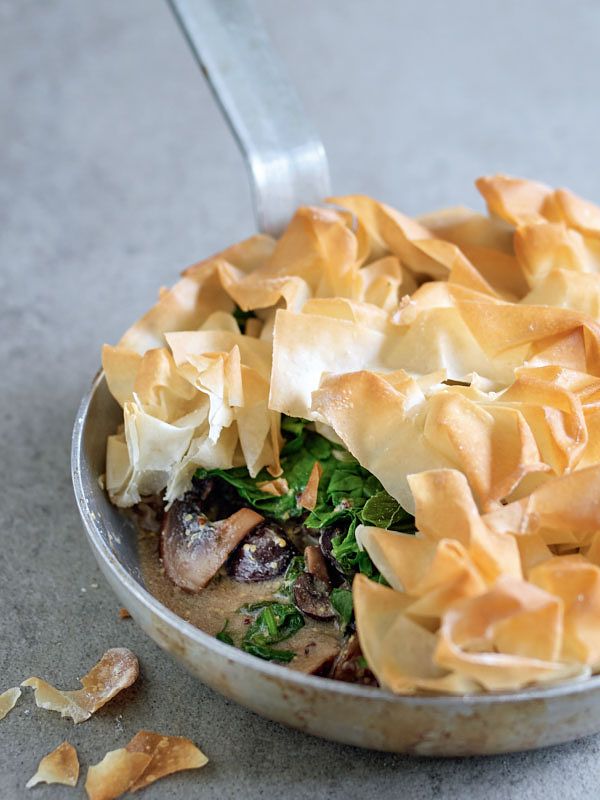 One Pan Spinach and Mushrom Pie
This easy one-pan pie recipe from Veganeasy is quick to make and is wonderfully comforting yet has a light, fresh feel. It's full of nutritious veggies to power you through the week, and leaves you with delicious leftovers.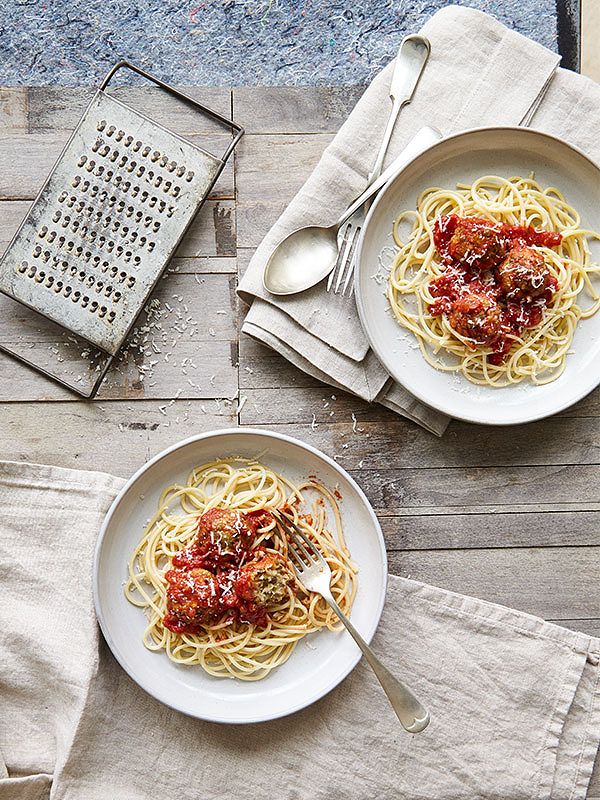 Rainbow Lentil Meatballs with Arrabbiata Sauce
This comforting recipe from There's a Vegan in the House for lentil meatballs with a fiery arrabbiata sauce makes a simple go-to dinner, and with suggestions for how to adjust the recipe for meat-eaters too, it can be easily adapted to keep everyone around the table happy.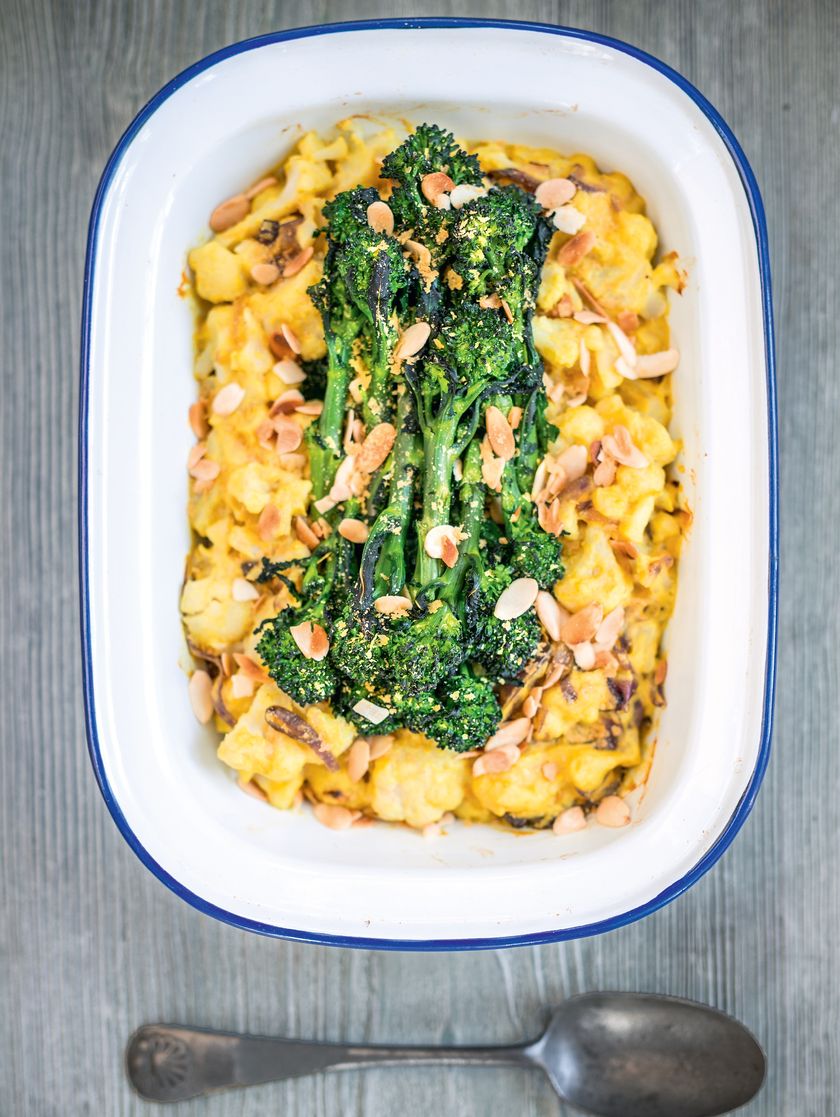 Cauliflower Cashew Cheese with Purple Sprouting Broccoli
Lee Watson's vegan version of this classic dish from his brilliant cookbook Peace & Parsnips uses creamy cashew nuts to create a sauce so good that you definitely won't miss the dairy! A great recipe when you're craving a little easy comfort.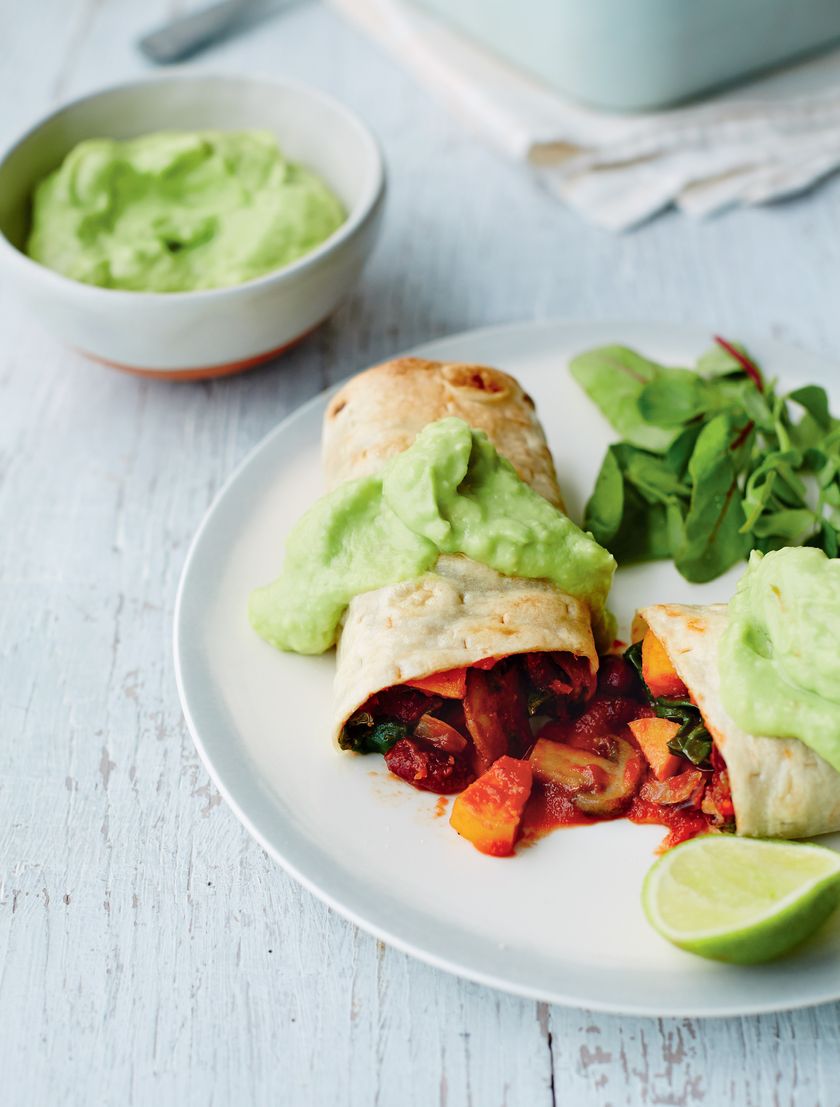 Mexican night can be vegan-friendly too with Saskia Gregson-Williams' enchiladas from her cookbook, Naturally Sassy. Filled with sweet potato and tomato and topped with an avocado cream, they are ready in under 45 minutes for an easy midweek meal.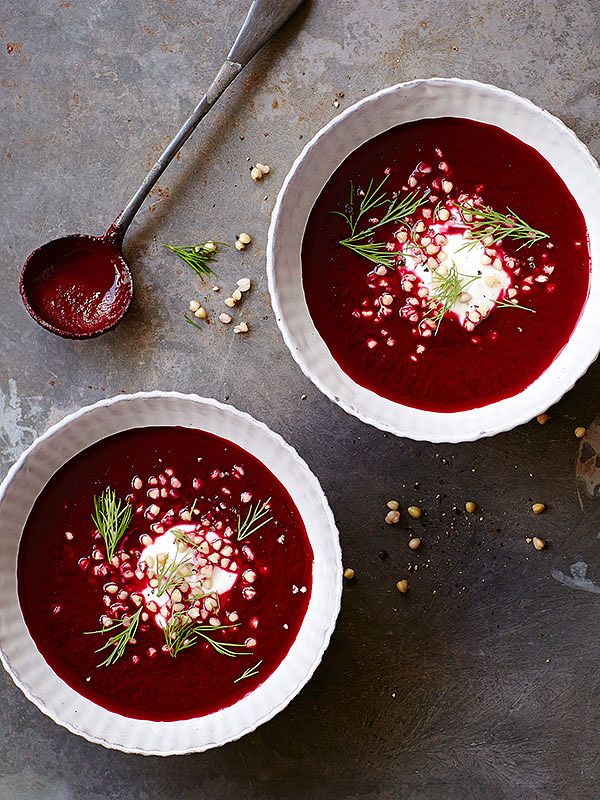 Brighten up your lunch or dinner with this recipe from There's a Vegan in the House, topped with a deliciously fresh lemon and yogurt sauce. This winter warmer can be adapted for non-vegans by using milk yogurt for the sauce, so everyone around the table can enjoy the same meal whether they're vegan or otherwise.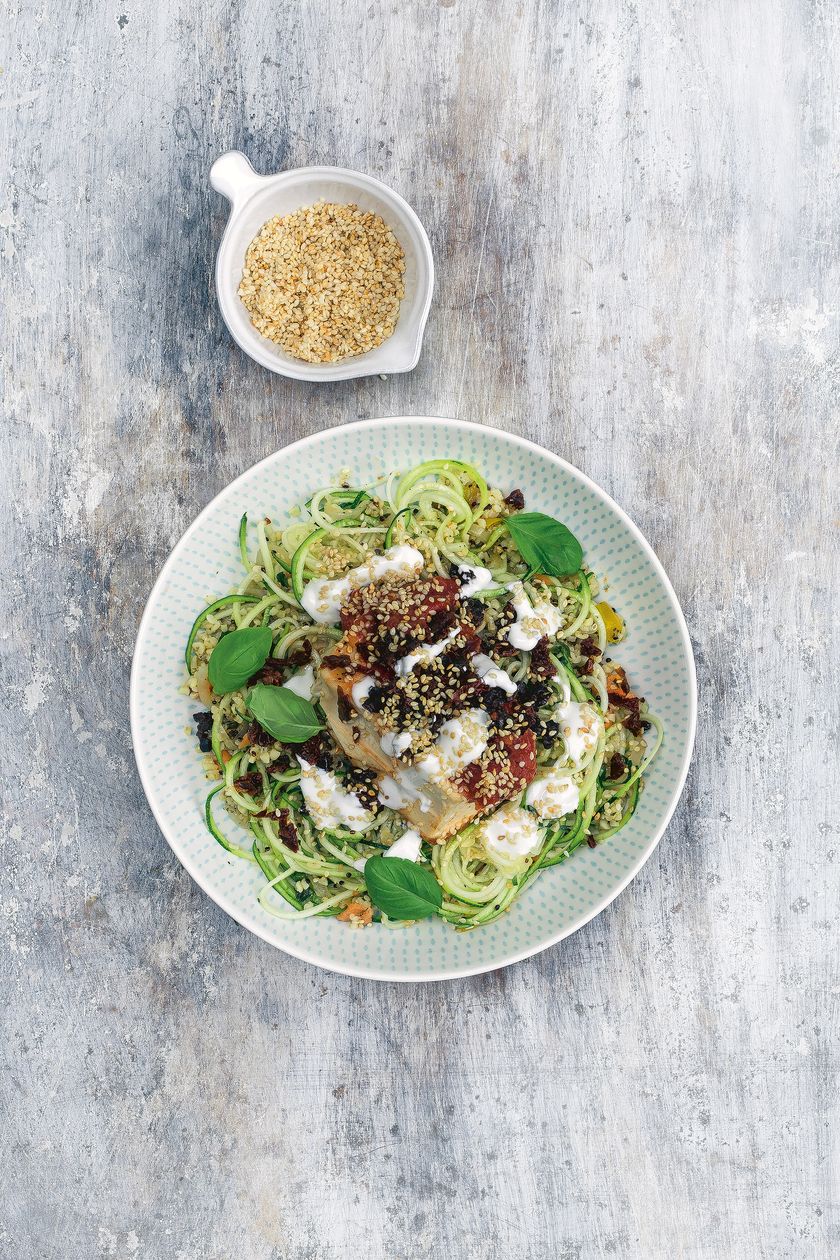 Another brilliant recipe from Buddha Bowls, this dish is full of Italian flavours and makes protein-packed silken tofu the star of the show. Perfect for a substantial dinner or for taking to work in a lunchbox.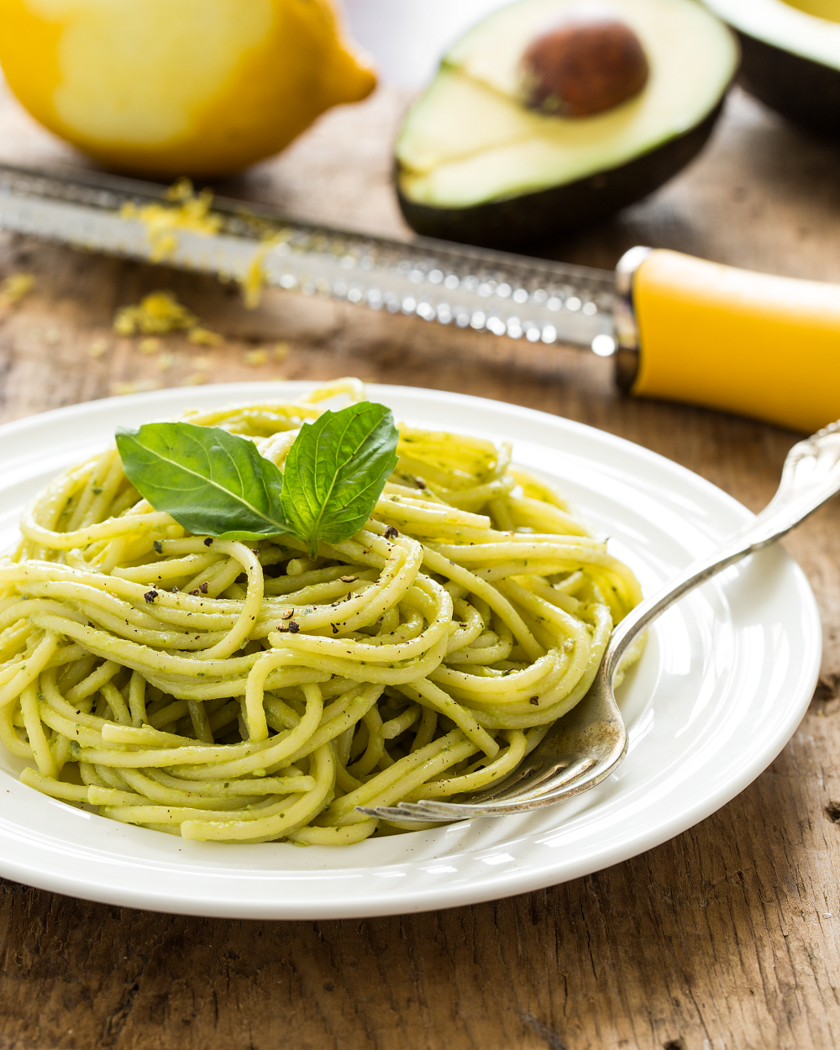 15 Minute Creamy Avocado Pasta
This heavenly avocado pasta from Angela Liddon's Oh She Glows is a brilliant recipe to be armed with when you're feeling tired after a long day or don't have many ingredients to hand as it's simple and ready in just 15 minutes but tastes comforting and delicious.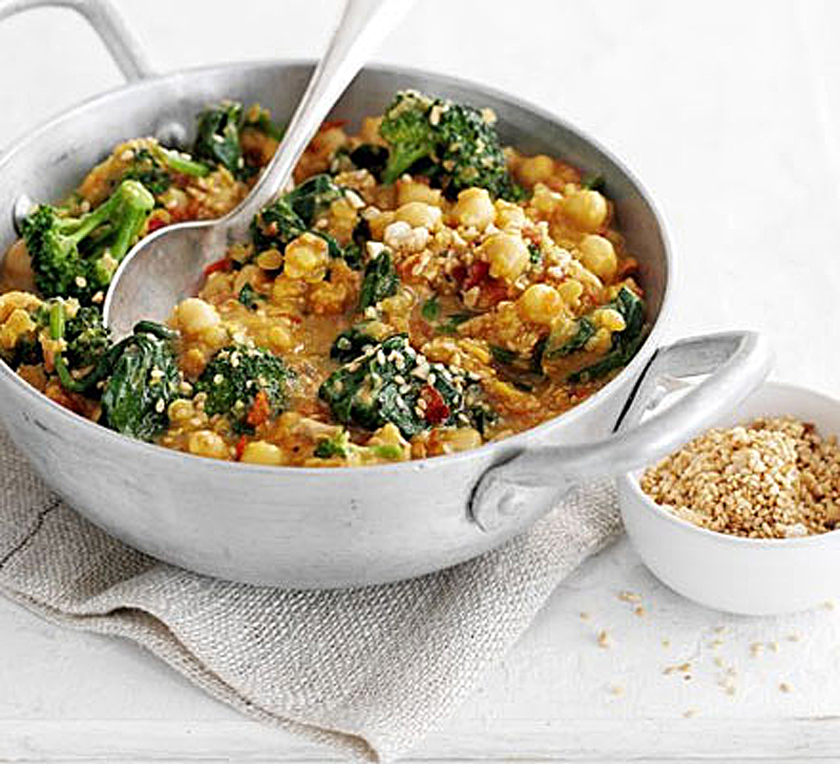 Chickpea, Tomato and Spinach Curry
This incredibly easy vegan curry from Good Food Eat Well: Fasting Day Recipes can be quickly whipped up during the week and also works really well as leftovers. Naturally low in calories, it's a great option for those looking to slim down too.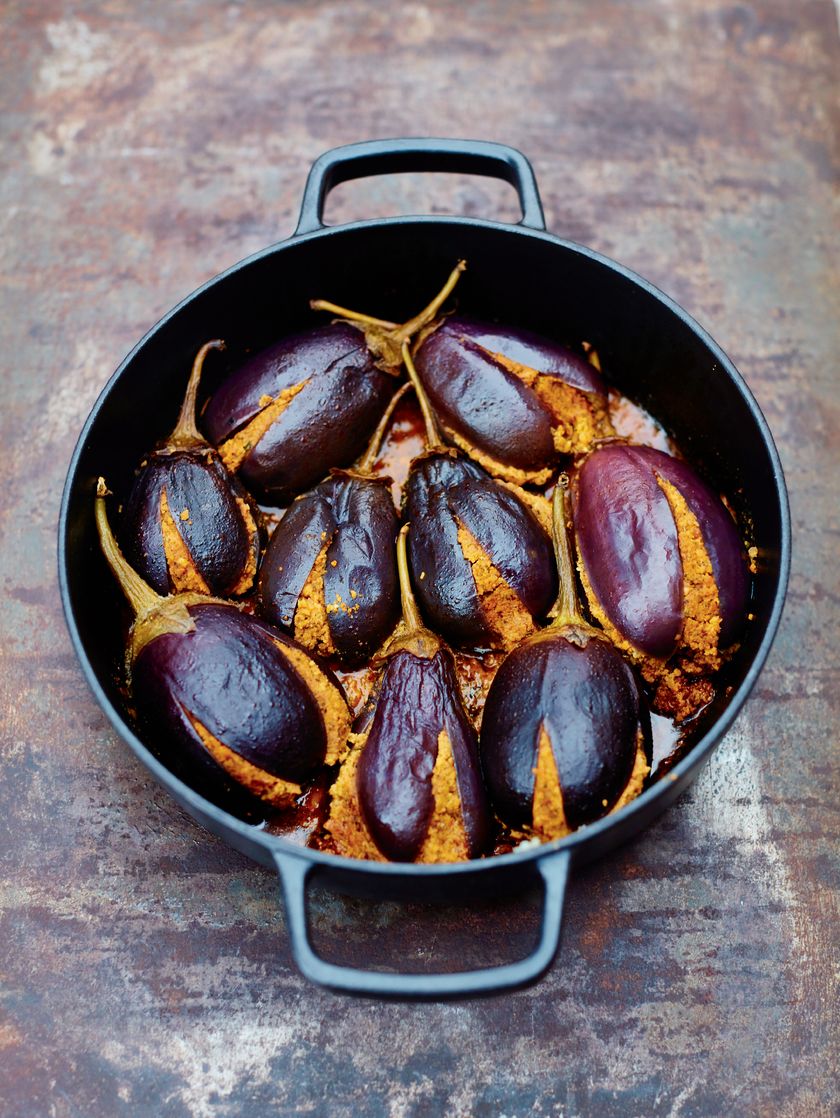 Baby Aubergines Stuffed with Peanut and Coconut
Anyone claiming vegan food is boring should be served this beautiful and flavour-packed recipe from Meera Sodha's Fresh India. Plump baby aubergines burst at the seams with a mix of peanut, coconut and spices making for a great vegan curry.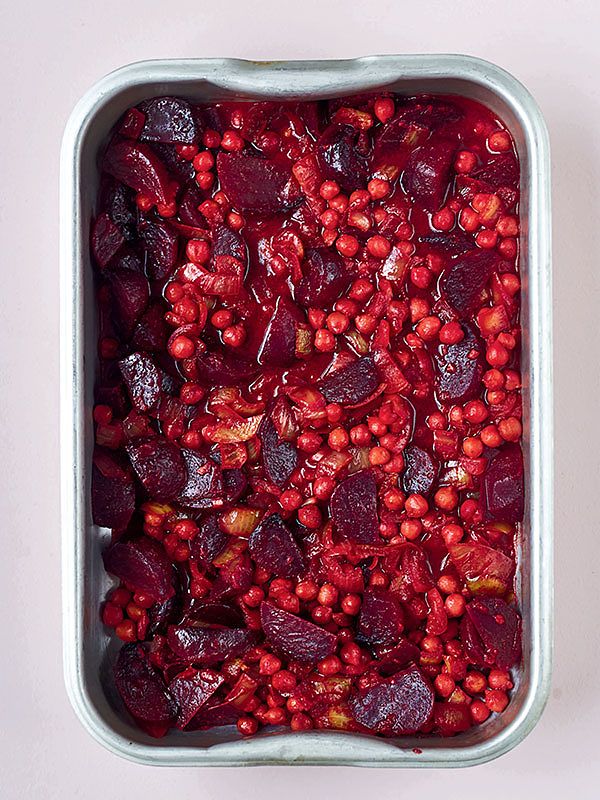 Beetroot, Chickpea and Coconut Curry
Ideal for a weeknight, this simple one-dish dinner from Rukmini Iyer's The Green Roasting Tin combines earthy beets, chickpeas, warming Indian spices and coconut for a flavourful, filling supper.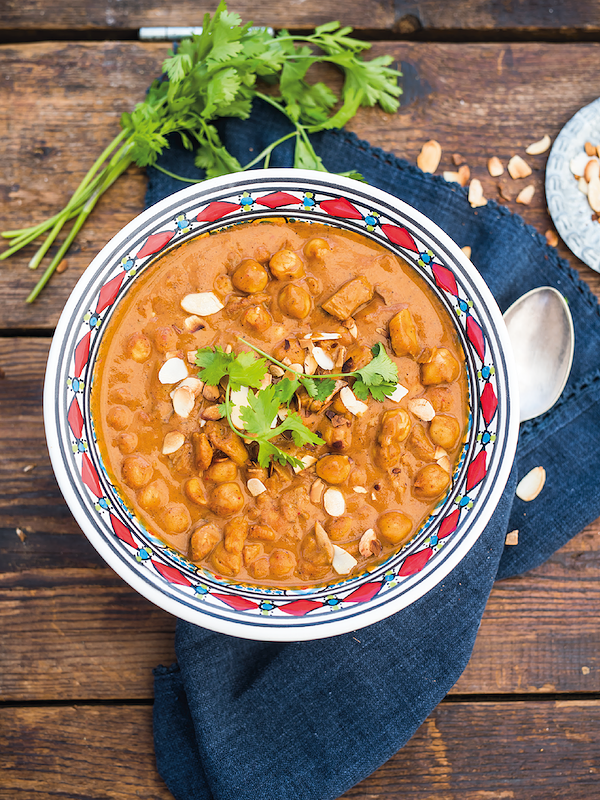 Based on chickpeas and aubergines, this twist on a much-loved classic is rich, creamy and filling. From The Happy Pear: Recipes For Happiness, this recipe will be on the table in just 15 minutes; a brilliant midweek meal that just happens to be vegan.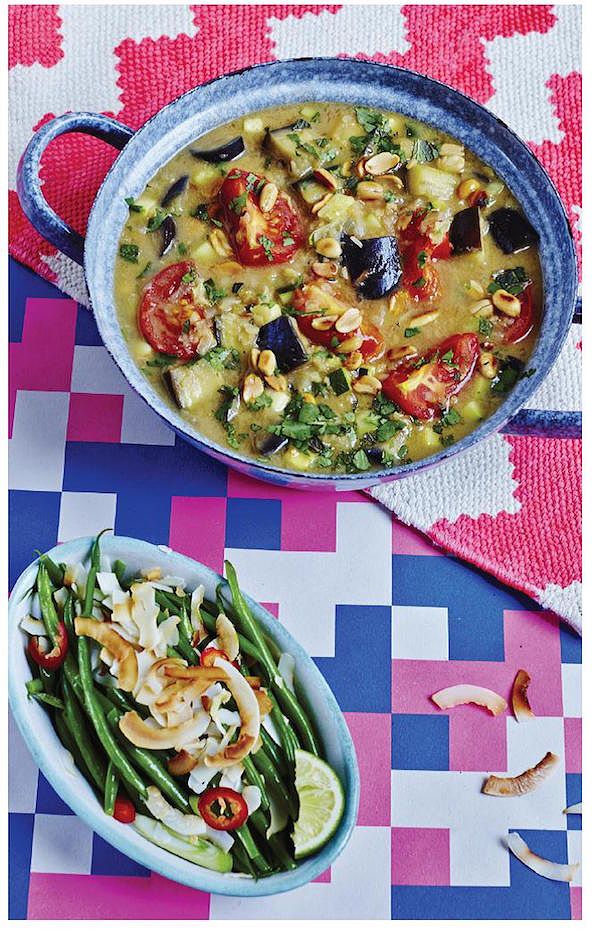 From the best-selling cookbook, The Art Of Eating Well by the Hemsley sisters, you can be sure that this is going to be a tasty dish. Red split lentils, coconut, fiery ginger and plenty of veg, this is a simple one-pot supper that's perfect for midweek.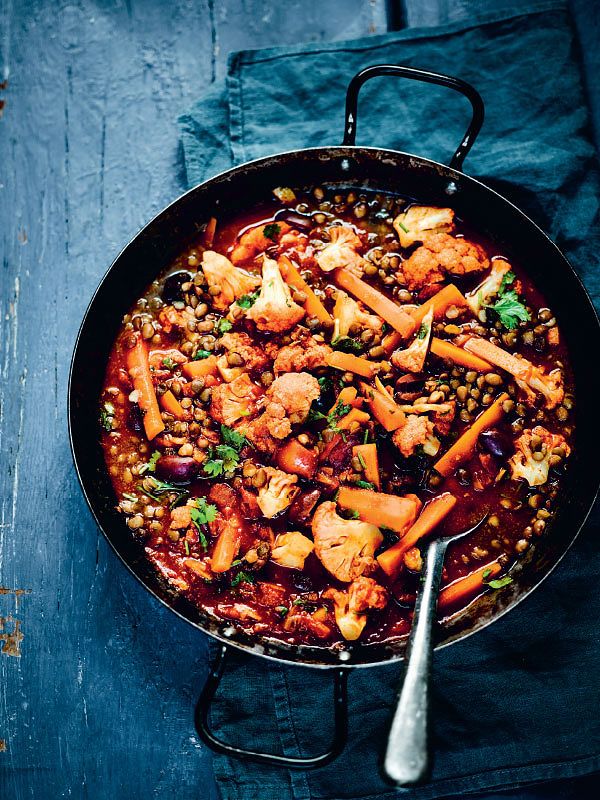 Cauliflower, Olive and Lentil Tagine
This slow-cooker supper from Good Food Eat Well is packed with veg, lentils and spice. Hearty comfort food that's healthy, too.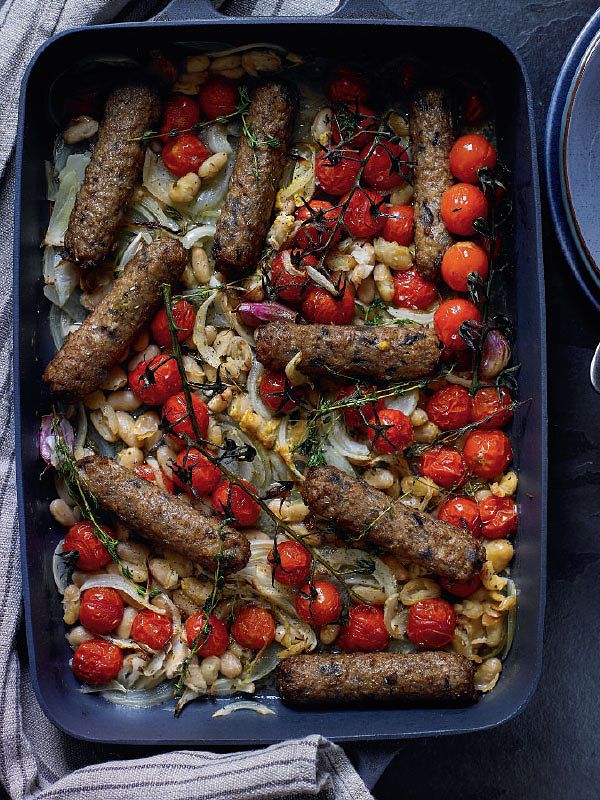 Veggie sausages with cherry tomatoes and cannellini beans cooked in cider, this recipe from Nick Knowles' Proper Healthy Food is vegan comfort food at its best. Throw all the ingredients in a roasting tin and let the oven do the rest – perfect for a midweek meal.