This week, Jane Dunn, the hugely talented baker behind one of our favourite baking blogs, Jane's Patisserie, announced the upcoming release of her new cookbook to the delight of her hundreds of thousands of baking disciples. Coming to a kitchen near you this August, Jane's new book is brimming with 100 customisable recipes for her trademark fun and failsafe bakes, including plenty of new and exclusive recipes requested by her devoted followers. From whimsical drip cakes to creamy cheesecakes to perfectly gooey cookies, Jane's Patisserie is set to bring technical know-how and creative flair to every baker's repertoire.
To celebrate the announcement, we asked Jane to share three of her most popular Easter bakes, just in time for you to spend the Easter weekend baking up a storm. From NYC-style (read: huge, gooey and utterly moreish) cookies studded with everyone's favourite Easter treat, to a Creme Egg loaf cake and an ingenious way to combine your chocolate hoard into one delicious treat, these clever bakes make for an Easter baking session the Jane way. And don't forget to pre-order your copy of Jane's Patisserie here.
If you love your cookies gooey-centred and packed with chocolate, Jane's NYC-style recipe is the bake for you. Made using your favourite pastel-toned Easter treat, or any other Easter chocolate you'd like to include (think Smarties, leftover bars, buttons…), they are chunky and sizeable enough to more than satisfy your cookie cravings.
Get the recipe on Jane's website, here.
Creme Egg enthusiasts rejoice, you've just found the cake of your dreams. This simple loaf cake features a springy chocolate sponge and a topping of Creme Egg-inspired buttercream and plenty of oozing Creme Eggs.
Get the recipe on Jane's website, here.
Combine your Easter hoard or use up any leftovers with Jane's recipe for double chocolate bark, studded with your favourite Easter confectionery.
Get the recipe on Jane's website, here.
Love the look of Jane's bakes? Get your copy of Jane's Patisserie here.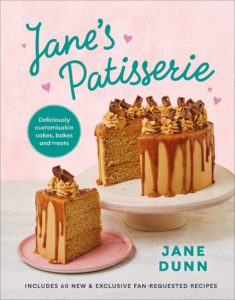 Jane's Patisserie: 100 deliciously customisable cakes, bakes, and treats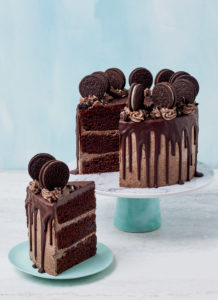 Bold, colourful, customisable bakes for every skill level
From tea time treats to celebration centrepieces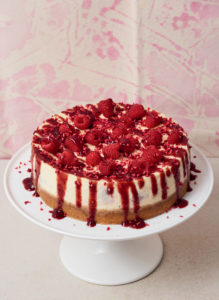 Accompanied by Jane's top tips and baking hacks