If you're tired of all of the stress of Christmas and are looking for the festivities without the fuss, Rukmini Iyer's The Roasting Tin series is here to help you cook up your easiest Christmas meal yet. With a selection of delicious one-tin wonders from across each of the three books in the series, let the oven do all of the hard work in turning out a centrepiece, sides and dessert, as well as delicious veggie options too. Merry Christmas indeed.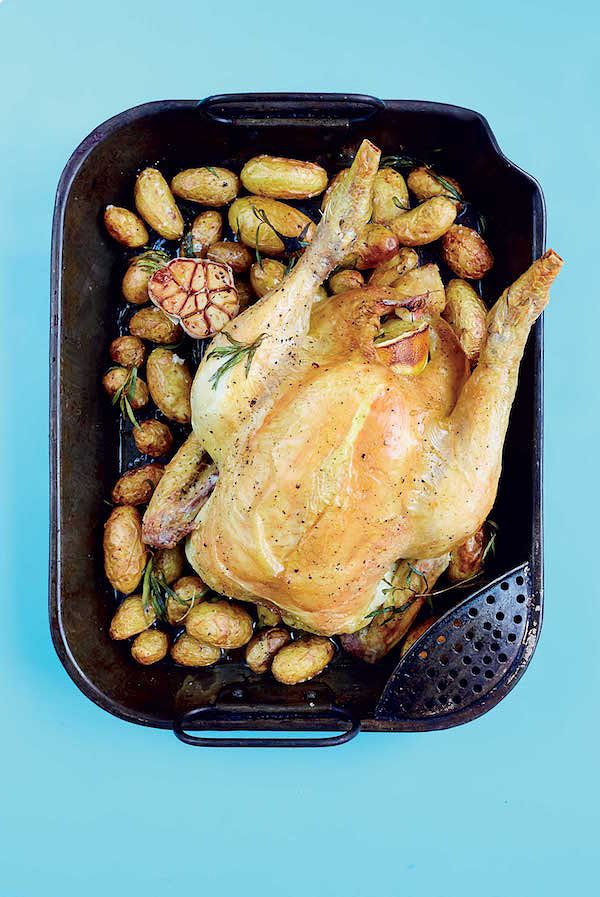 Tarragon Roast Chicken from The Roasting Tin
An easy alternative to turkey, this roast chicken cooks above the potatoes to emulate a French rotisserie-style of cooking. With tarragon and lemon, and slathered with butter, this chicken is an easy, delicious dish if you're feeding few at Christmas. 
Get your copy of The Roasting Tin here.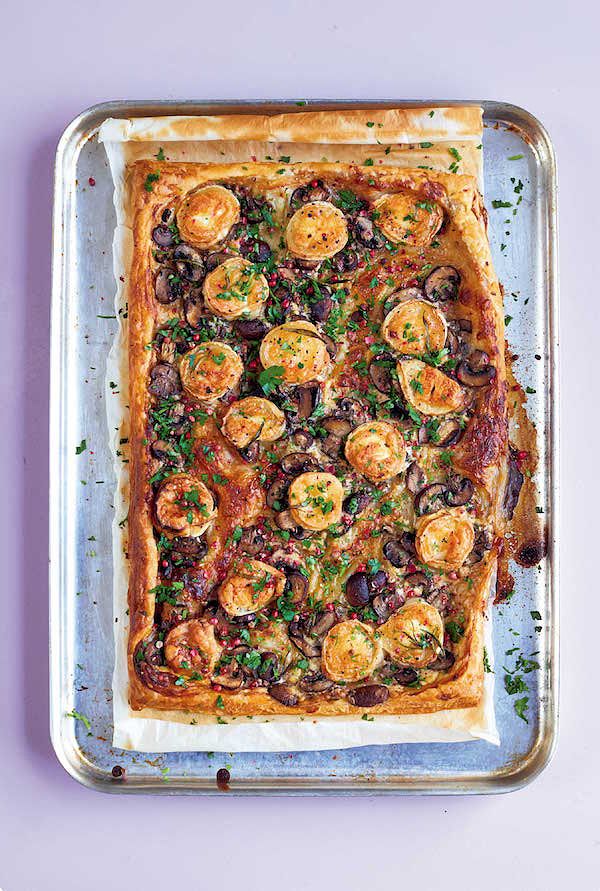 Rosemary, Goat's Cheese and Mushroom Tart from The Quick Roasting Tin
A vegetarian centerpiece that will go down a treat around the Christmas table – flaky puff pastry topped with rosemary, goat's cheese, crème fraîche and mushrooms, this is simple to make and doesn't compromise on flavour.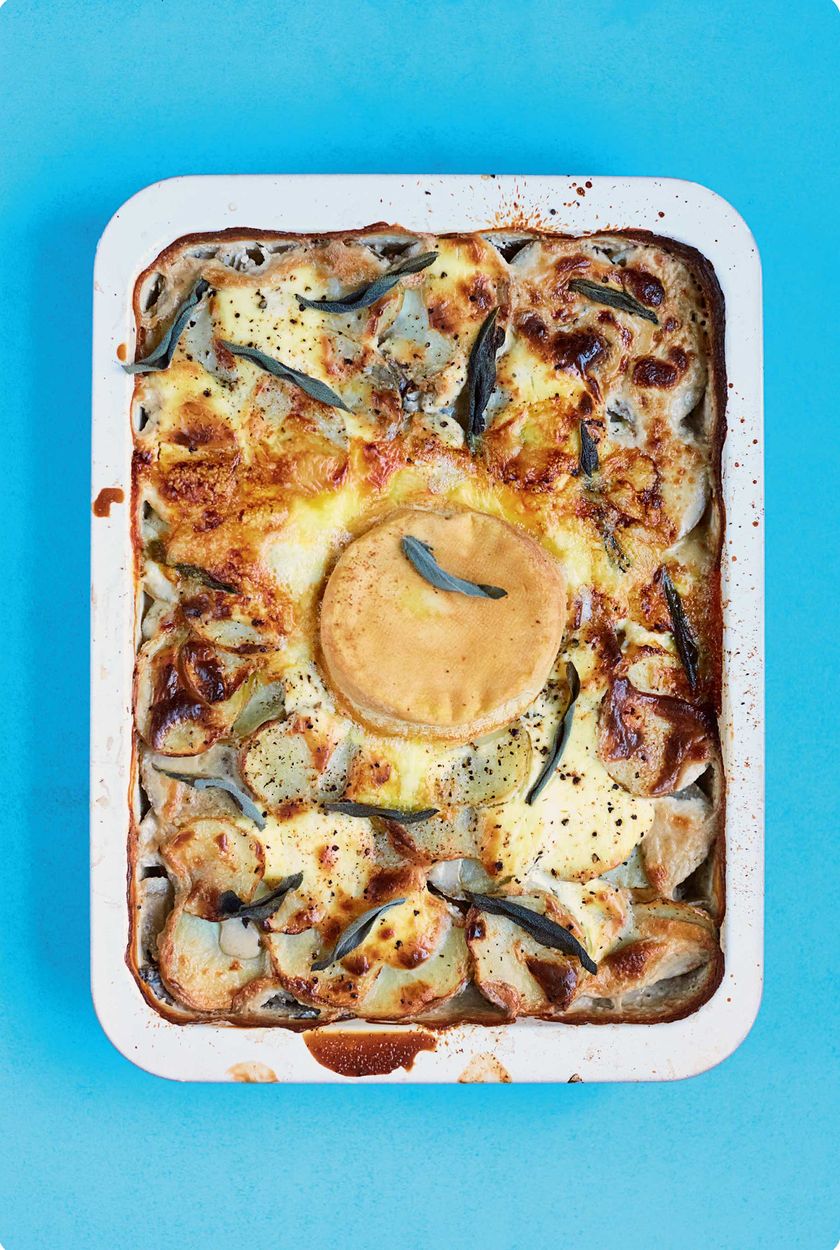 Rich Potato and Mushroom Gratin with Cream and Reblochon from The Green Roasting Tin
The definition of a little festive luxury, this rich, creamy gratin is another great option for a veggie centrepiece or works just as well as show-stealing side dish.
 Order a copy of The Green Roasting Tin here.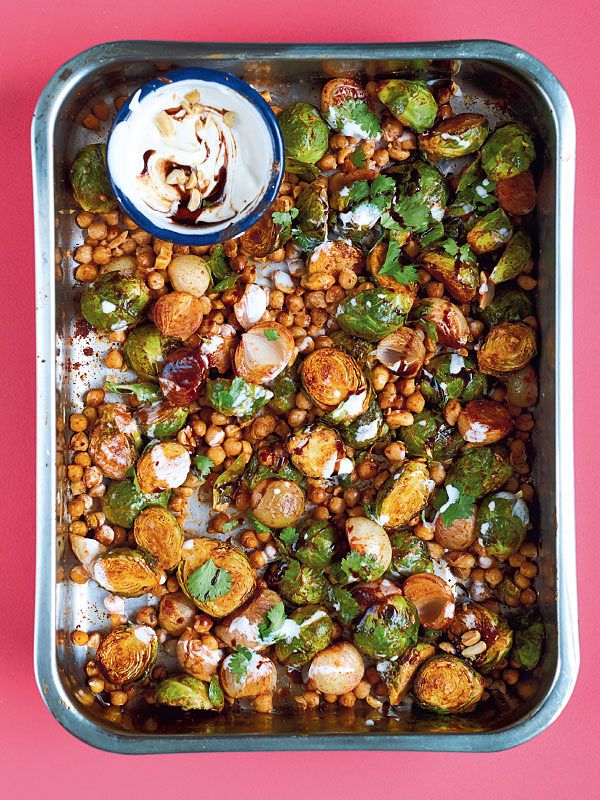 Crispy Tamarind Sprouts with Peanuts and Shallots from The Green Roasting Tin
Spruce up those Brussels sprouts with this Indian street food-inspired dish that pairs crispy chickpeas with sprouts and a tamarind dressing. Serve scattered with chopped salted peanuts and fresh coriande, if you like.
Order a copy of The Green Roasting Tin here.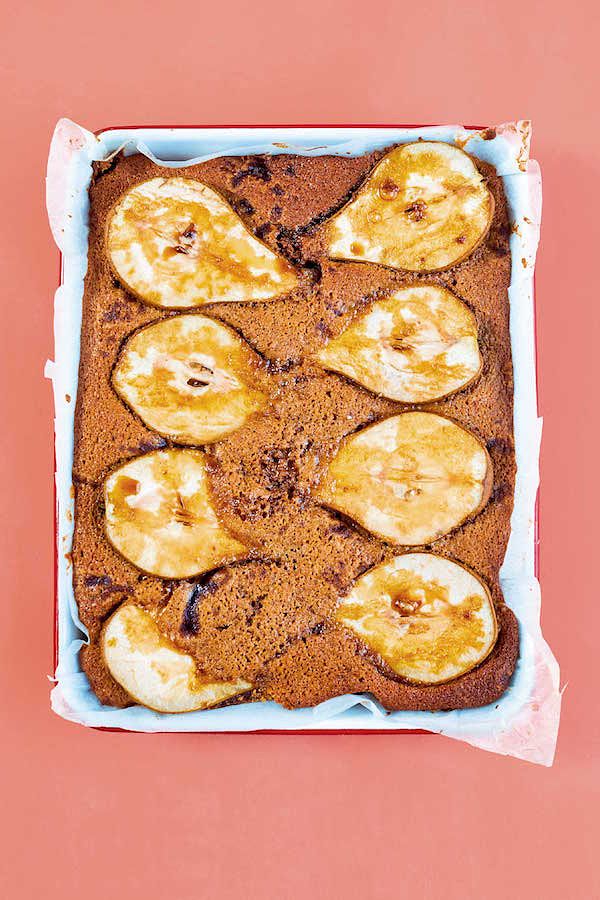 Gingerbread Pears from The Quick Roasting Tin
This spiced festive dessert combines three different types of ginger – fresh, ground and stem – with cardamom, dark sugar and flour and tender pears, all thrown into one tin for a laid-back pudding that's as easy to make as it is delicious. Serve with thick double cream or crème fraîche.