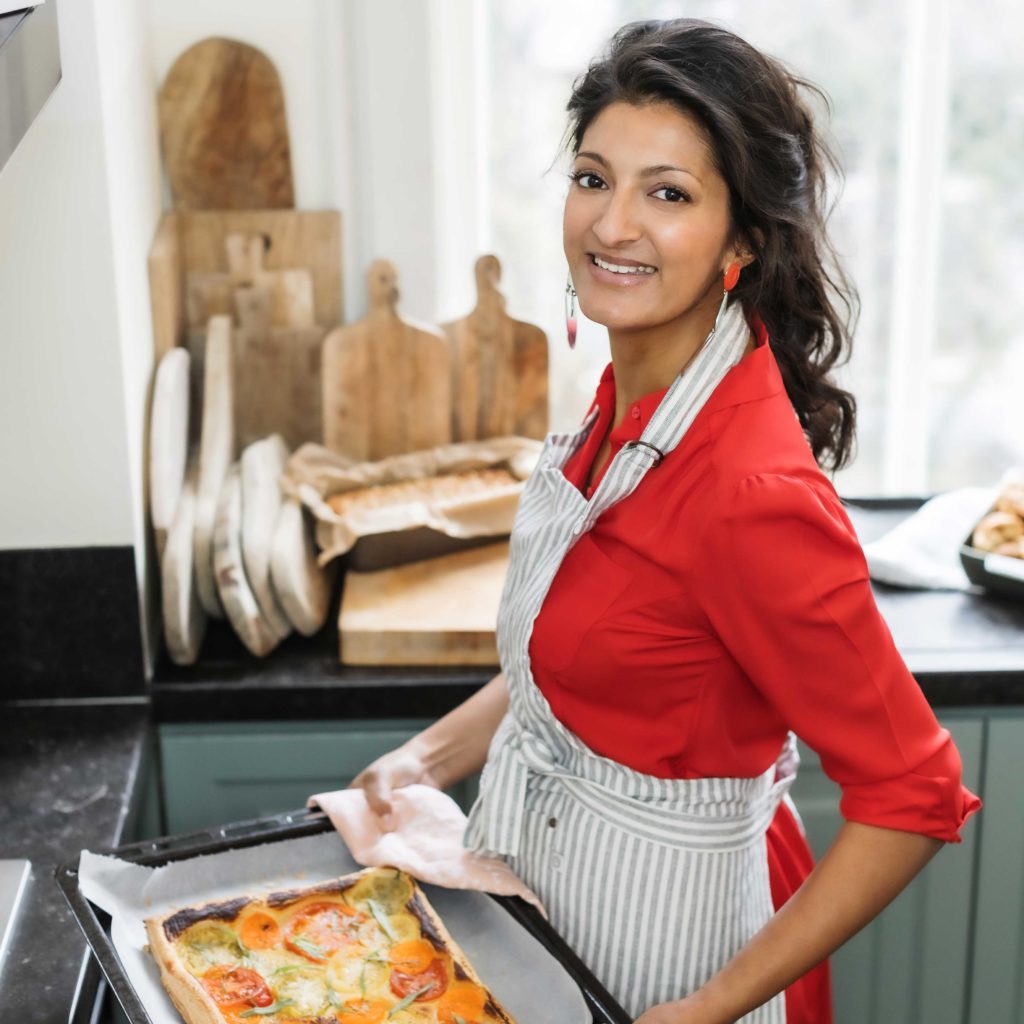 Dinner with Rukmini
Browse all of the recipes in Rukmini Iyer's cookbooks by ingredient.
Preview
Rukmini Iyer's Crispy Kale and Bulgur Wheat Salad with Pomegranates, Preserved Lemon, Goat's Cheese and Almonds
Introduction
This quick, flavoursome bulgur wheat salad, infused with preserved lemon and ginger, is as good for dinner as it is for a lunchbox. I'd happily eat this every week.
Ingredients
bulgur wheat, rinsed
ginger, finely grated
preserved lemons, rind roughly chopped
sea salt
boiling water
kale or spring greens
olive oil
za'atar
lemon juice
extra virgin olive oil
goat's cheese, crumbled
toasted whole almonds
pomegranate, seeds only
fresh coriander, roughly chopped
Greek or natural yogurt, to serve
Preview
This recipe is a preview