Who's the author? Jamie Oliver, the nation's most influential person in the food industry, children's health campaigner, chef, restaurateur, and father.
What's it about? This is Jamie's clearest, simplest, most easy-to-use cookbook yet. It's all about making the journey to good food, super-simple. Every recipe uses just five key ingredients, ensuring you can get a plate of food together fast, whether it's finished and on the table super-quickly, or after minimal hands-on prep, you've let the oven do the hard work for you. We're talking quality over quantity, a little diligence on the cooking front, and in return massive flavour. Each recipe has been tried and tested (and tested again!) to ensure the book is packed with no-fuss, budget-friendly dishes that you can rustle up, any day of the week.
Recipes we love: Roast Tikka Chicken, Crazy Simple Fish Pie
Good book for: Busy people who want to eat delicious, uncomplicated food. With over 130 recipes, and chapters on Chicken, Beef, Pork, Lamb, Fish, Eggs, Veg, Salads, Pasta, Rice & Noodles and Sweet Things, there's plenty of quick and easy recipe inspiration for everyone to choose from.
More about 5 Ingredients Quick & Easy Food
---
Features
Looking for ways to celebrate this year's berries or for a more exciting alternative to that Wimbledon classic? Here are eight desserts to inspire you.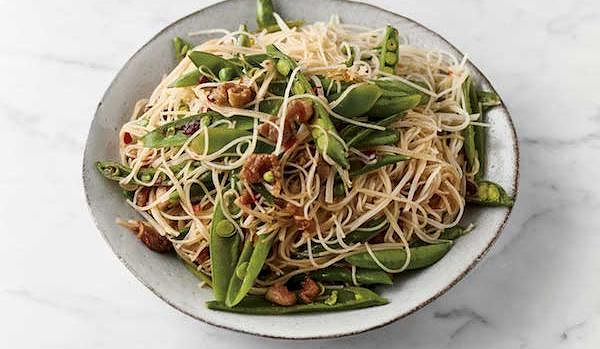 Features
Jamie's genius 5-Ingredients cookbook is not only full of dinners that take less than 30 minutes to get on the table, he uses only five everyday ingredients, showing that it's more than possible to stretch our food to its full potential.