Stave off the winter blues with these comforting, heart-warming vegan suppers. Whether you're looking for alternatives to the old-school classics, from cauliflower cheese to spag bol, or you want hearty dinners that just happen to be vegan, we've got you covered.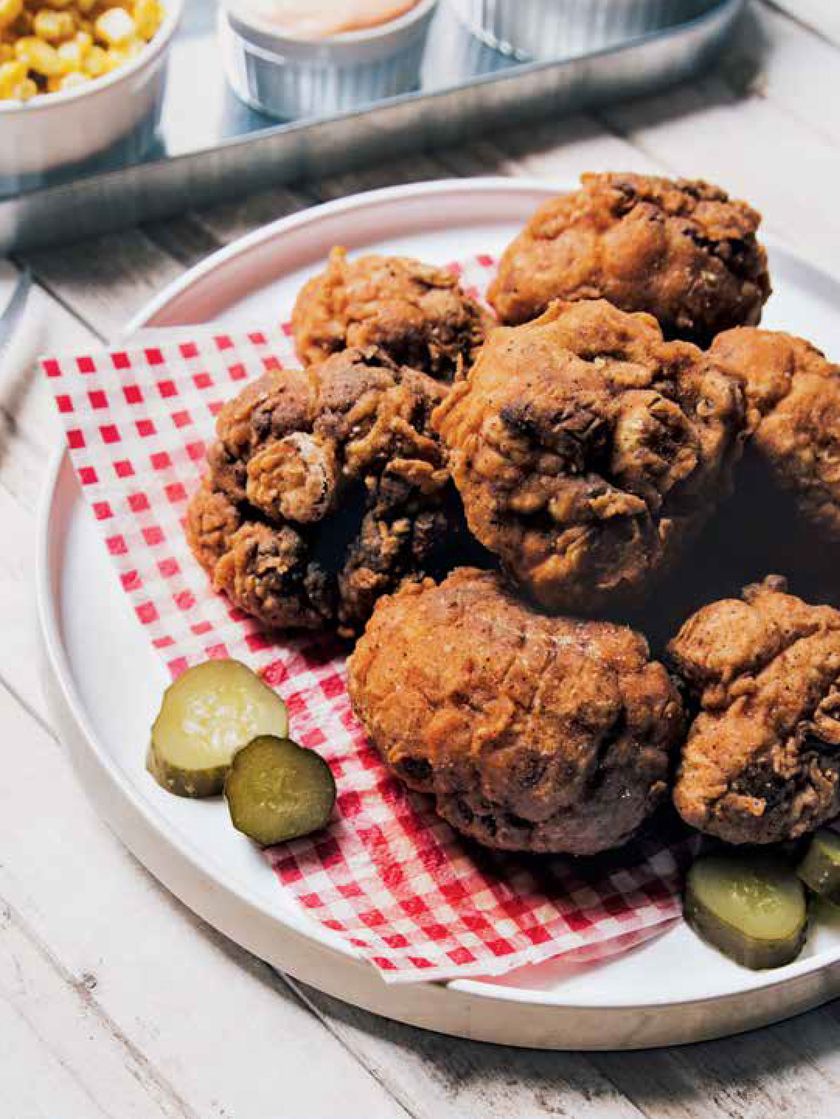 This outrageously delicious Southern Fried Cauliflower (the vegan cousin of the ultimate American comfort food) from Vegan Comfort Classics is equally heavenly. It has the same irresistible crunch, the tender meaty centre, the perfect hit of salt and spice, and, unsurprisingly, once you start eating it it's impossible to stop.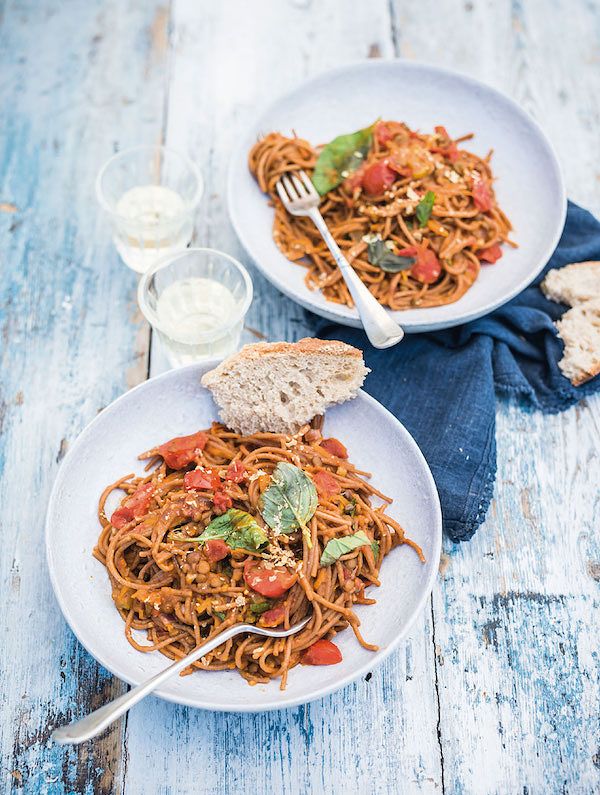 Spaghetti Bolognese gets a makeover in this delicious One-Pot Vegan Spag Bol recipe from The Happy Pear: Recipes for Happiness. The trick here is to cook the spaghetti in the sauce so it sucks up all those lovely flavours. Comforting, tasty and healthy, too.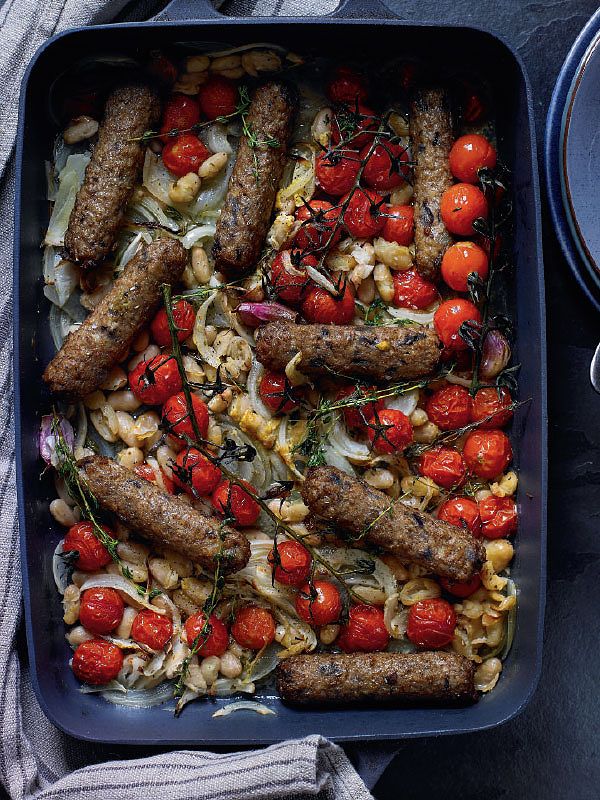 Nick Knowles' simple one-pot recipe for Braised veggie sausages with cherry tomatoes and cannellini beans cooked in cider is vegan comfort food at its best. From his book, Proper Healthy Food, this recipe has delicious warming flavours and easy-to-follow steps.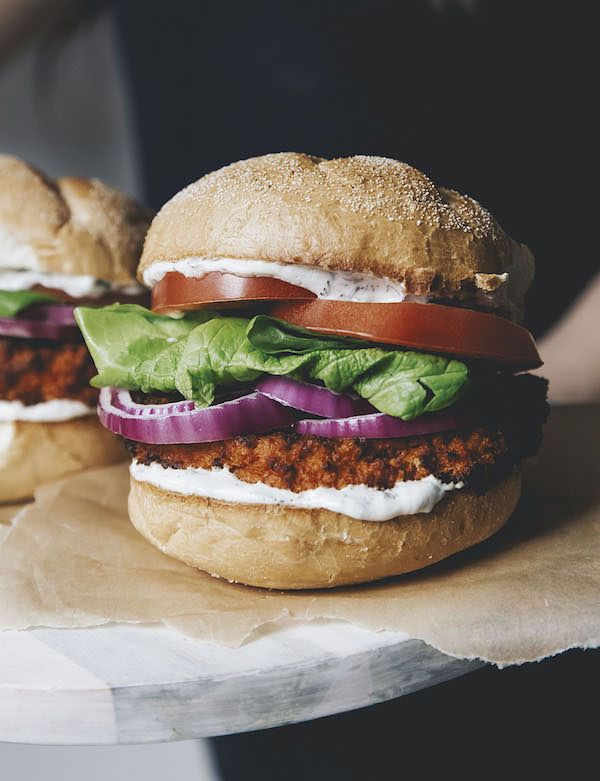 When this Buffalo Cauliflower Sandwich went viral, we knew it had to be good. The cauliflower steaks are coated in panko breadcrumbs and are so tasty you certainly won't miss chicken. Find more recipes like this from YouTube sensation Lauren Toyota of the hit vegan channel, Hot for Food, in her cookbook, Vegan Comfort Classics.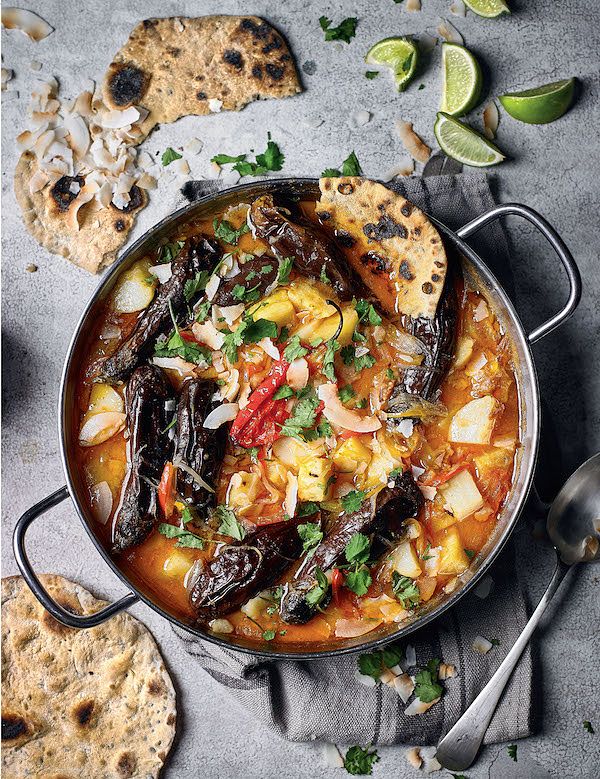 Wow your friends and family with this lip-tingling Man-Up Caribbean Veg Curry with fresh roti. From Proper Healthy Food this curry is jam-packed with delicious veg and a good amount of heat.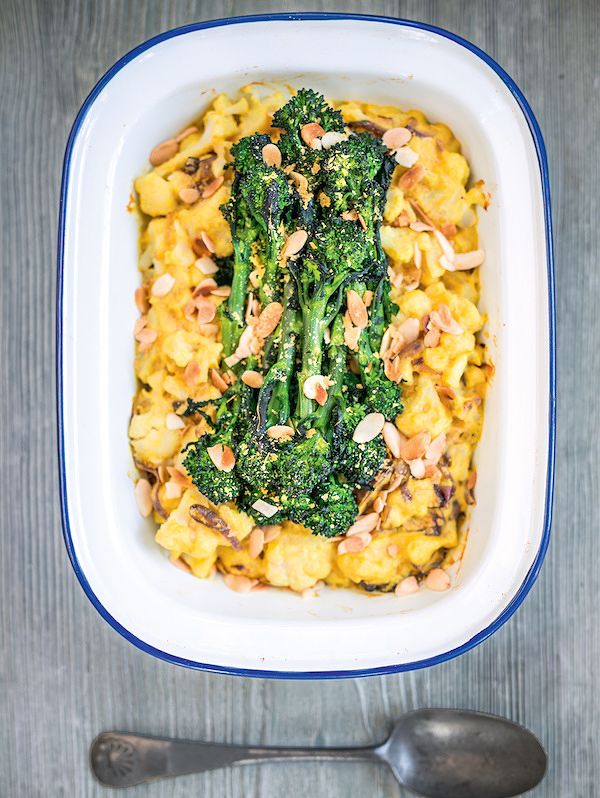 Lee Watson reinvents the comfort classic, cauliflower cheese in this Cauliflower Cashew Cheese recipe from Peace and Parsnips. In his words: "we pull out all the vegan stops here to replicate a creamy cheese sauce and it works - your mouth enjoys the richness and 'cheesiness' of the dish, but your belly is light as a feather and your heart loves you". Silky, oozy and with all the cheesiness of the old school favourite.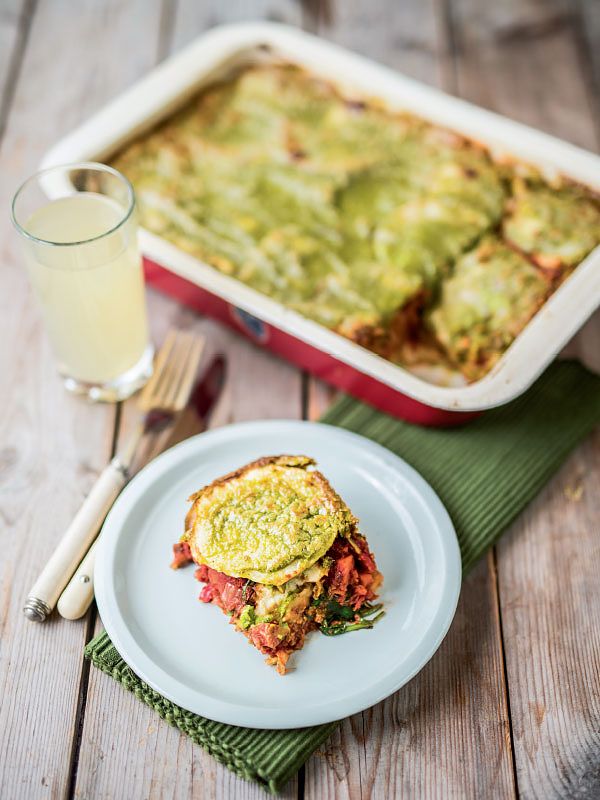 A plant-based take on the classic family favourite, this Vegan Lasagne from The World of The Happy Pear manages to be both comforting and nutritious. It's a great option for feeding a crowd, and the ridiculously moreish basil cashew cream sauce will have everyone asking for seconds.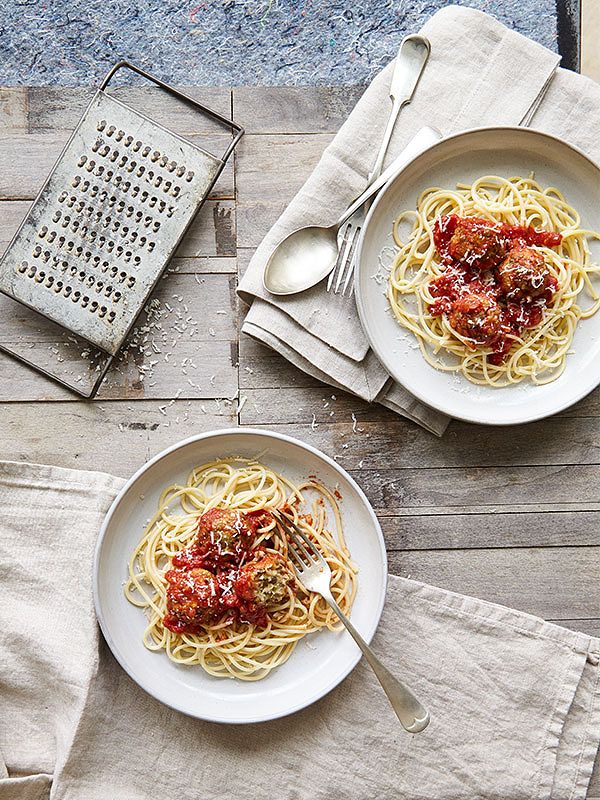 As far as we're concerned, comfort food equals a steaming hot bowl of pasta. This rich and satisfying recipe for Rainbow Lentil Meatballs from There's a Vegan in the House is guaranteed to become a go-to family favourite.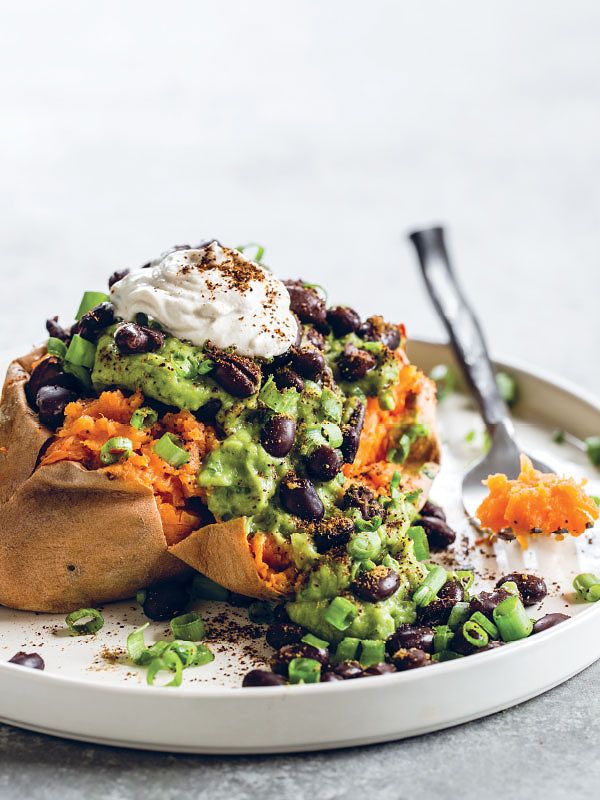 A twist on the American classic, these Loaded Sweet Potatoes from Oh She Glows Every Day are the perfect comforting fix on a busy weeknight.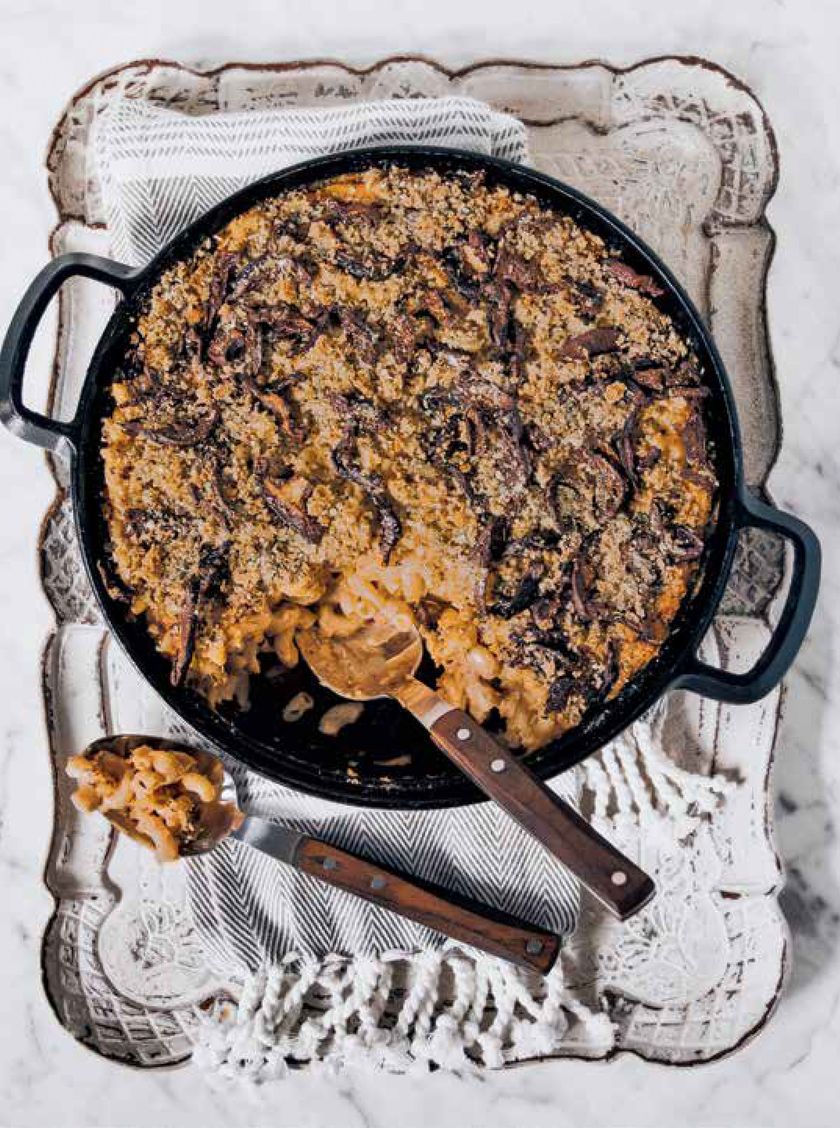 If you were frantically scrolling down the page looking for mac and cheese, we've got you covered. Not just any mac and cheese, but Vegan Comfort Classic's mouthwateringly tasty Bacon Mac and Cheese, no less. Made with shiitake mushroom 'bacon' and swimming in the creamiest vegan cheese sauce, comfort food just got taken to a whole new level.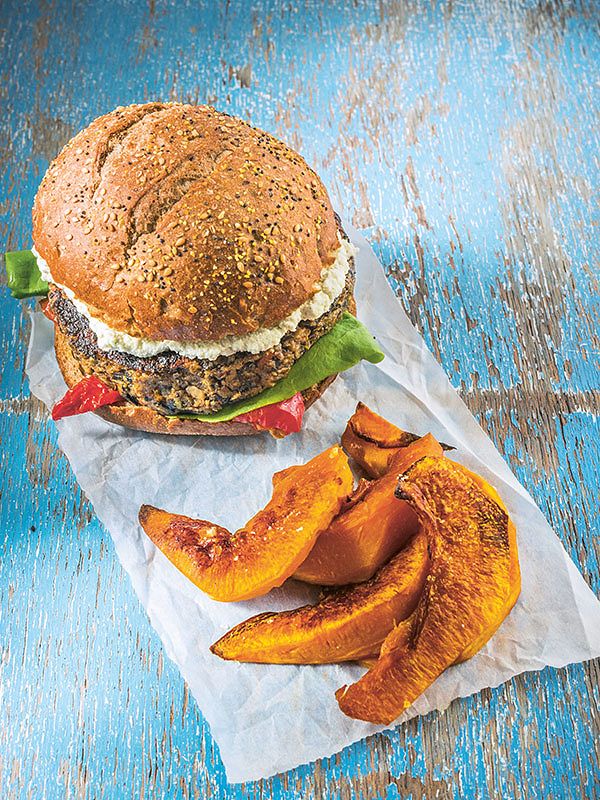 For the burger lovers out there, Lee Watson's Portobello Pecan Burger from Peace and Parsnips is a real winner. It's packed with mushrooms, beans and aubergine and is bursting with the delicious flavours of miso, toasted pecans and herbs, accompanied by tasty pumpkin wedges.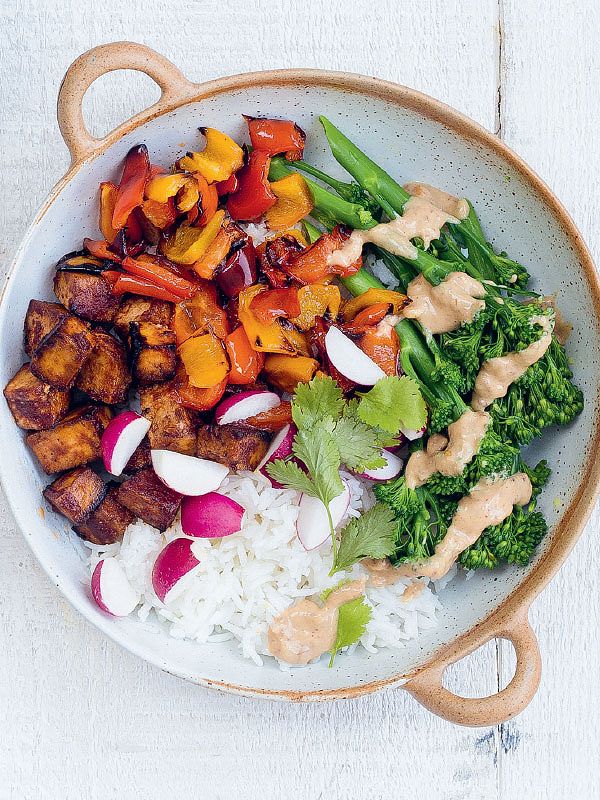 This comforting and flavour-packed Buddha Bowls recipe for Sweet and Sour Tofu is easy to throw together making it ideal for a busy weeknight, and is guaranteed to rival any local Chinese takeaway.