Not much can beat the combination of a sunny day, a picnic rug and a hamper bursting with food. Here we've rounded up our favourite mouth-watering savoury picnic recipes that will have you itching to eat alfresco at the next opportunity.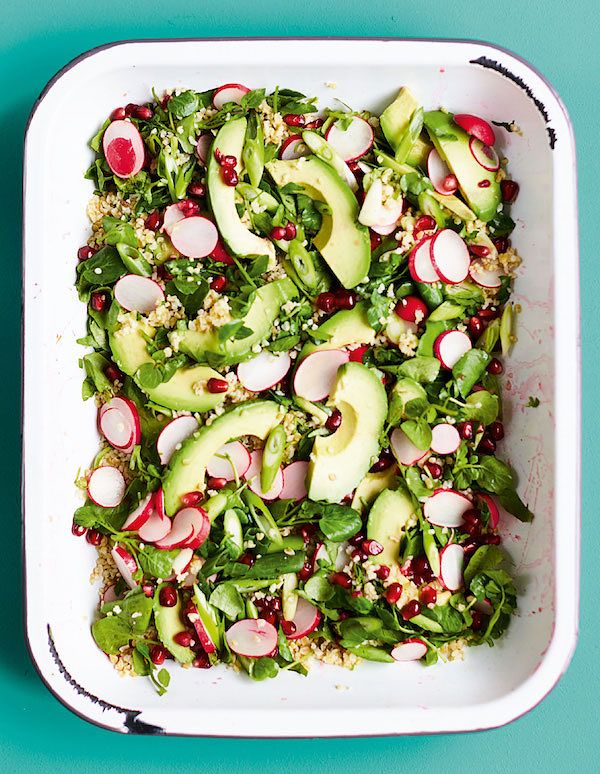 Rainbow Tabbouleh with Avocado, Radishes and Pomegranate from The Green Roasting Tin by Rukmini Iyer
This elegant grain-based dish is packed with fresh herbs, avocado, radishes and pomegranate for a vibrant all-in-one Tupperware meal for the park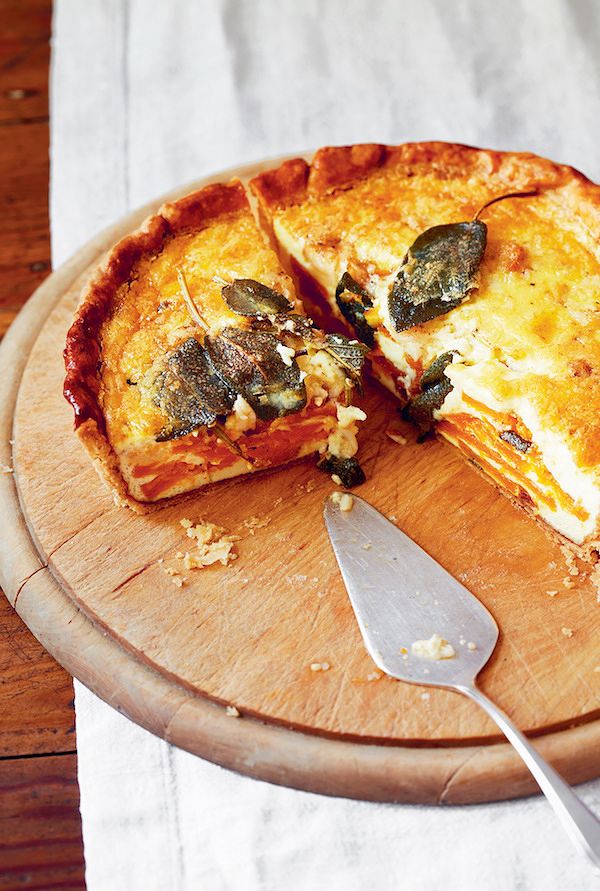 Squash, Brown Butter and Sage Quiche from The Violet Bakery Cookbook by Claire Ptak
Quiche always goes down well at a picnic. It travels well, it's delicious when eaten cold and it can be customised in any way you like. We're particularly fond of this recipe from The Violet Bakery Cookbook, which is packed with flavour, colour and texture. 
Buy a copy of The Violet Bakery Cookbook here.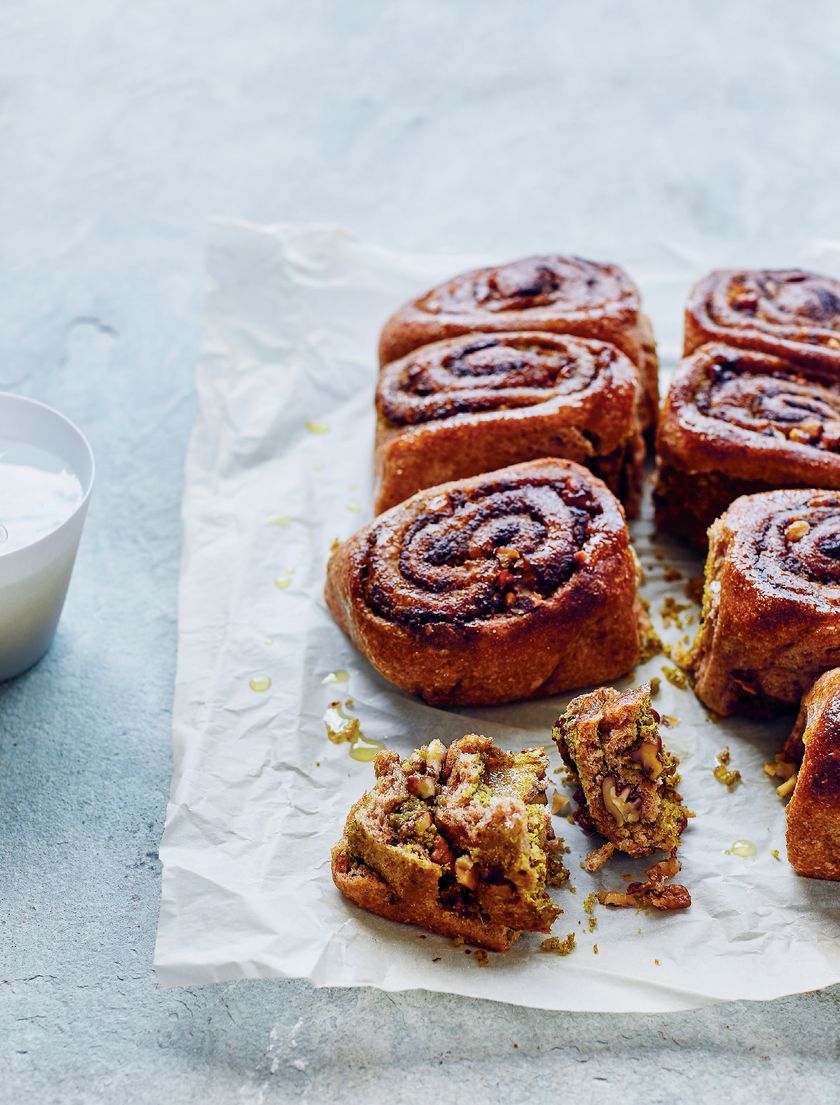 Savoury Pesto and Walnut Sourdough Buns from Modern Baker: A New Way To Bake by Melissa Sharp & Lindsay Stark
These mouthwatering savoury buns combine pesto and walnuts with the moreish tang of sourdough for an umami-rich picnic treat. 
Get your copy of Modern Baker: A New Way To Bake here.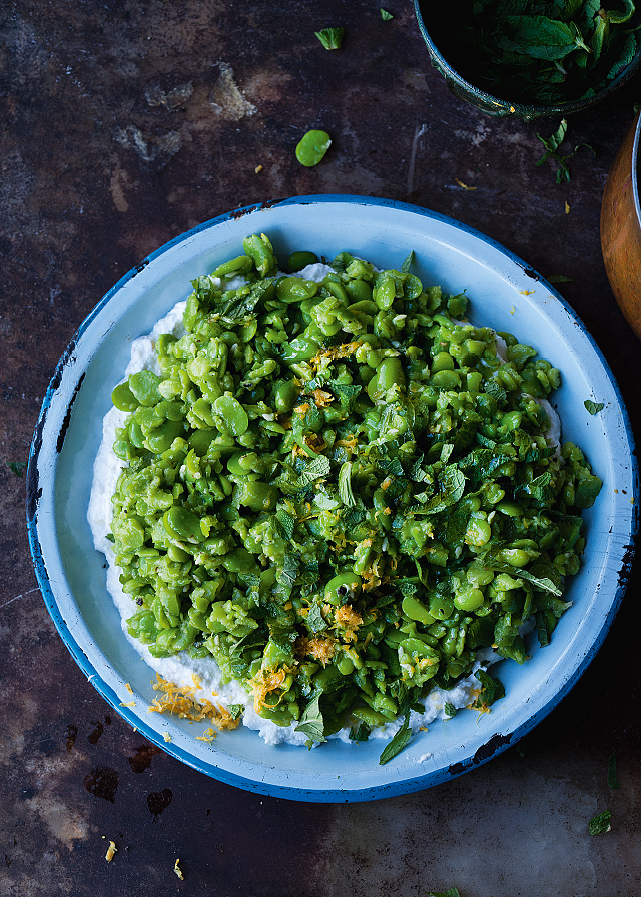 Broad Bean Spread with Roasted Garlic Ricotta from Plenty More by Yotam Ottolenghi
This fresh and herby broad bean spread from Plenty More makes for perfect picnic fodder. Whether you choose to spread it on crusty bread, dip crudité in it or stir it through a salad, you'll want this one in your picnic basket. 
Order a copy of Plenty More here.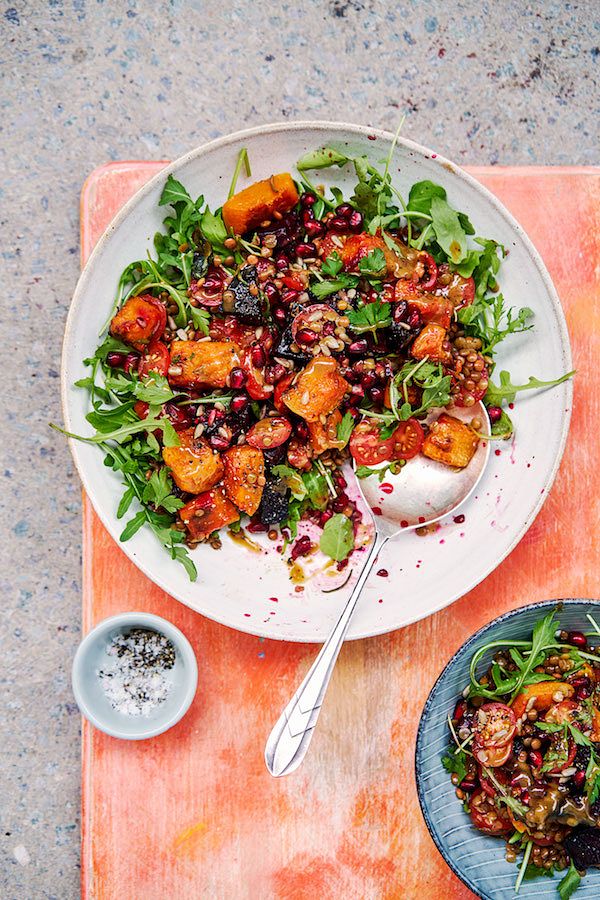 Roasted Beets and Butternut Squash with Tahini from Rachel Ama's Vegan Eats by Rachel Ama
A hearty salad of maple-glazed squash and beets, salad leaves, tomatoes and nutritious lentils, all drizzled in a creamy tahini dressing. Delicious!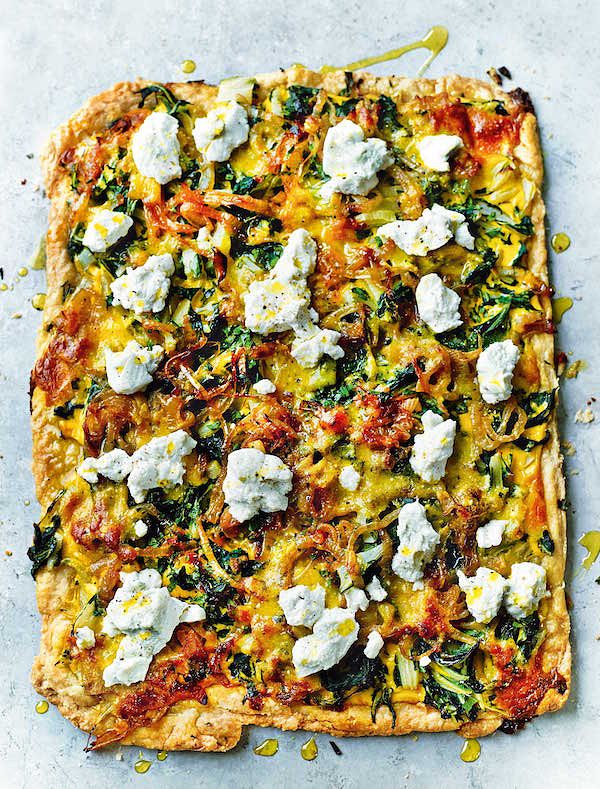 Torta di Pasta Frollo from My Simple Italian by Theo Randall
This light, short-crust pastry tart is topped with ricotta cheese, spinach, sautéed onions and prosciutto for a stand-out picnic centrepiece.
Get your copy of My Simply Italian here.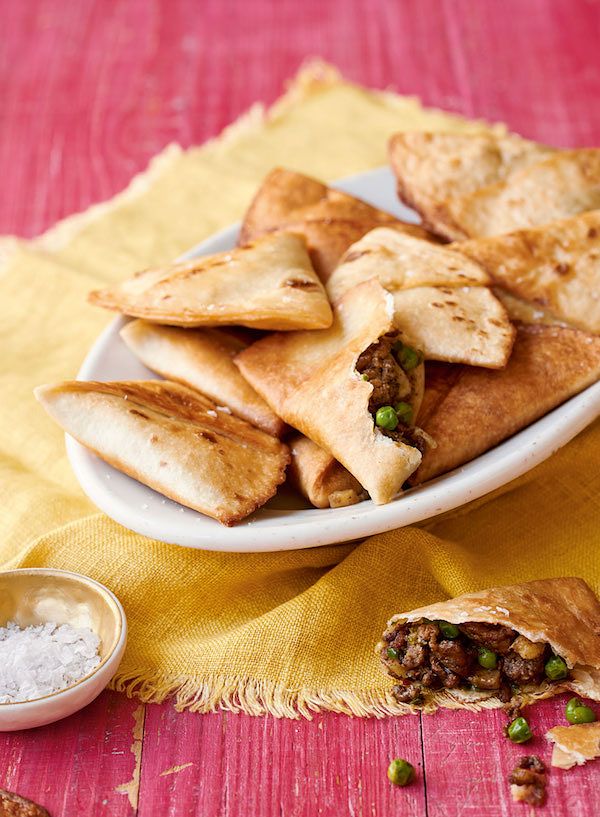 Easy Aromatic Meat Samosas from Nadiya's Kitchen by Nadiya Hussain
Nadiya has provided an easy hack to make samosas super simply, using flour tortillas instead of pastry as the casing. Filled with a spiced meat filling, then fried until crisp but still chewy, these are to die for.
Get your hands on a copy of Nadiya's Kitchen here.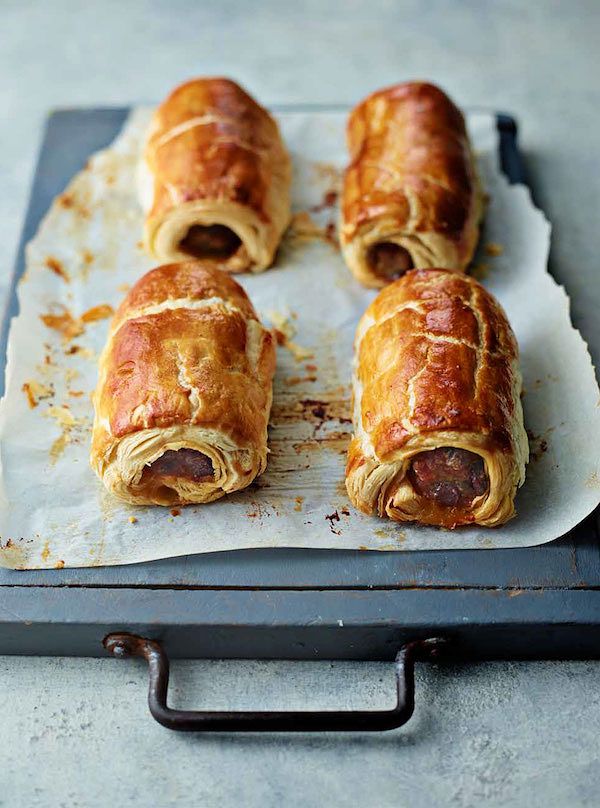 Chorizo and Cheese Sausage Roll from The Sunday Brunch Cookbook by Tim Lovejoy & Simon Rimmer
For a twist on the classic sausage roll, this version includes smoky, spicy chorizo and buttery, sheep's milk Manchego cheese for a lovely Spanish vibe. 
Order a copy of The Sunday Brunch Cookbook here.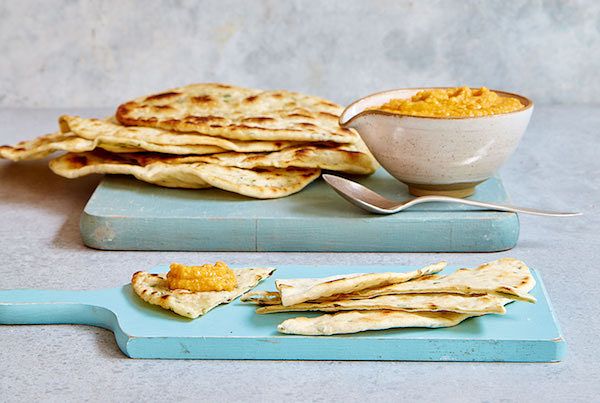 Spiced Carrot Hummus with Garlic Herb Flatbread from Mary Berry's Quick Cooking by Mary Berry
You can't go wrong with hummus and freshly made flatbreads for dunking into it. Mary's version adds carrot and harissa for a vibrant twist. 
Get a copy of Mary Berry's Quick Cooking here.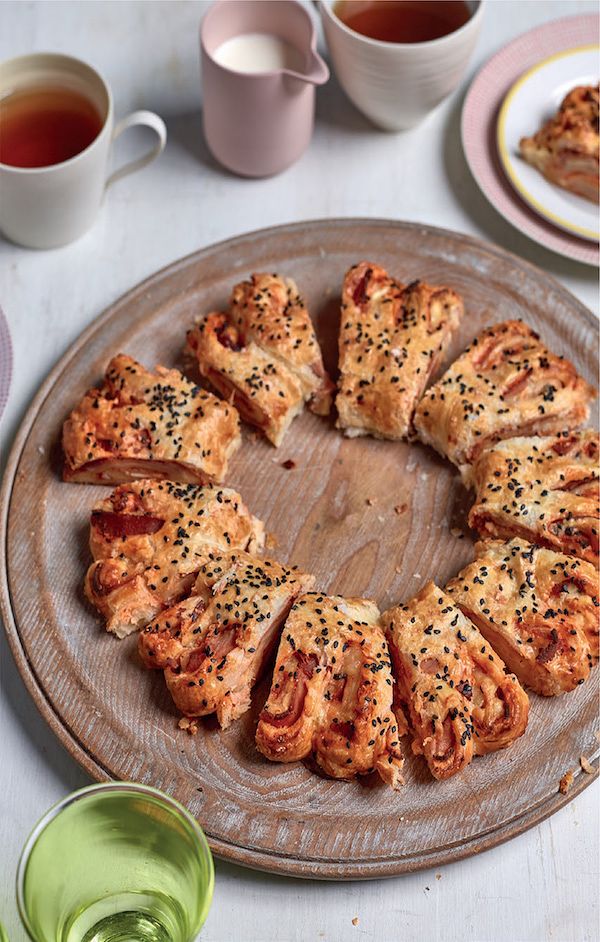 Ham and Cheese Crown from Nadiya's Family Favourites by Nadiya Hussain
Ham, cheese and pastry? What more could you want? Nadiya uses storecupboard ketchup and paprika to pep up her pastry for the whole family to enjoy. 
Order Nadiya's Family Favourites here.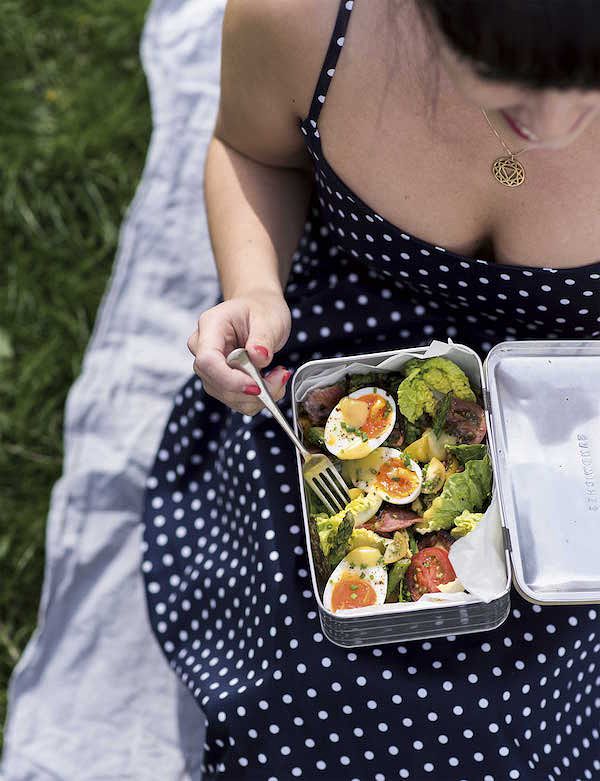 BLT Salad with Asparagus from Eat Happy: 30 Minute Feel-good Food by Melissa Hemsley
This BLT salad is delicious served cold as a picnic spread with bacon, asparagus and eggs. If asparagus are out of season, feel free to use broccoli or green beans instead. 
Order a copy of Eat Happy here.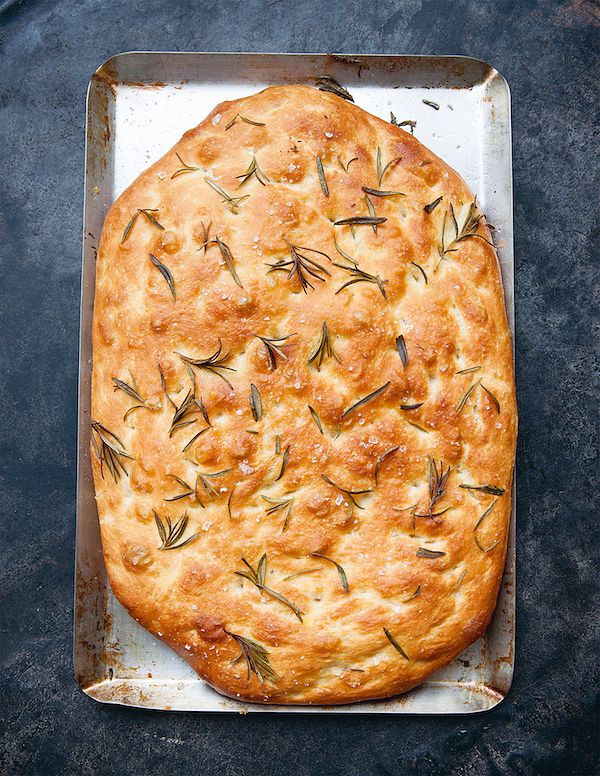 Focaccia from Brilliant Bread by James Morton
A loaf of bread is an essential at any picnic. Enjoy this focaccia one of two ways - torn up and eaten alongside the rest of your al fresco feast, or sliced in two to make a huge picnic sandwich, stuffed with cured meats, cheese and salad. 
Get a copy of Brilliant Bread here.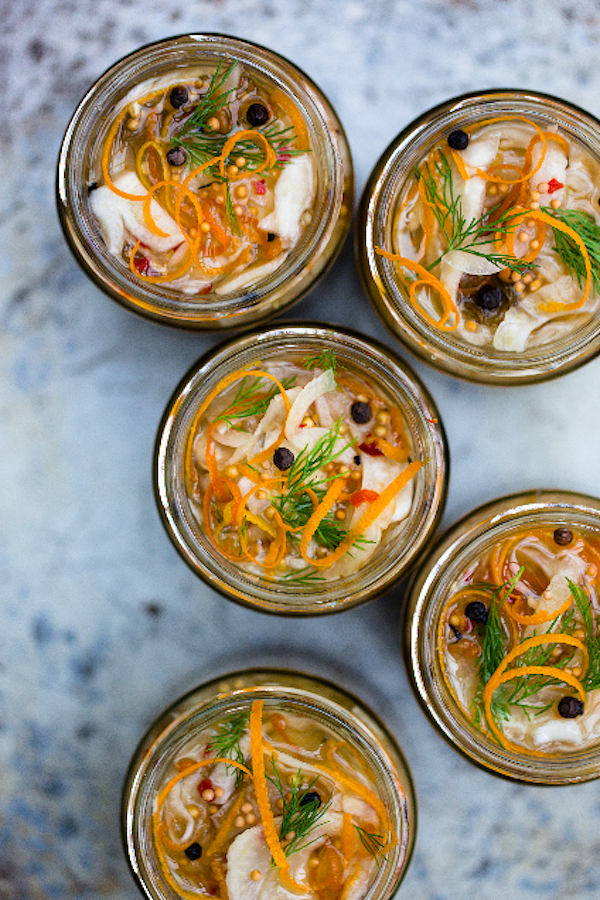 Fennel and Orange Pickle from The Modern Preserver by Kylee Newton.
Pickles are always welcome at a picnic. Make your own with this recipe from The Modern Preserver. Customise to your taste, what herbs you have in the garden and get ready to wow when the picnic blanket is finally rolled out.