Eating should always bring joy as far as we're concerned, but when January rolls around we can all feel the pressure to eat a little more healthily and to consign all of favourite foods to the banned list for the forseeable. Here to show you that you can still indulge in bakes, puddings and sweet treats, this collection of lighter recipes will prove that none of your favourite meals need to be on the naughy step.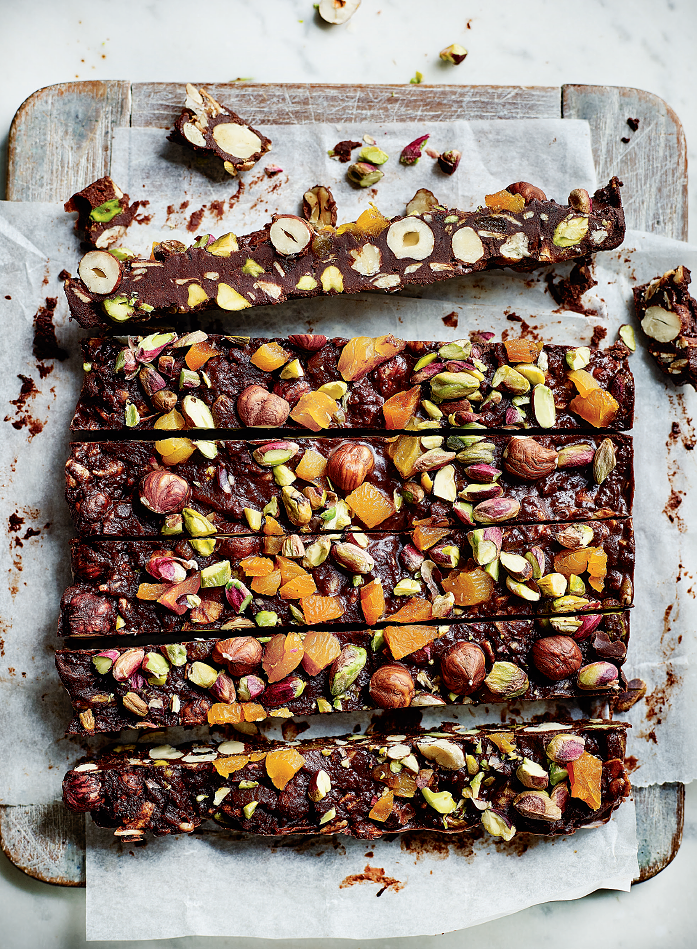 Rocky Road from The Little Green Spoon by Indy Power
Perfect for making up a batch at the start of the week and taking to work to banish the 3pm slump, these heavenly rocky road bars from The Little Green Spoon also happen to be dairy and gluten-free.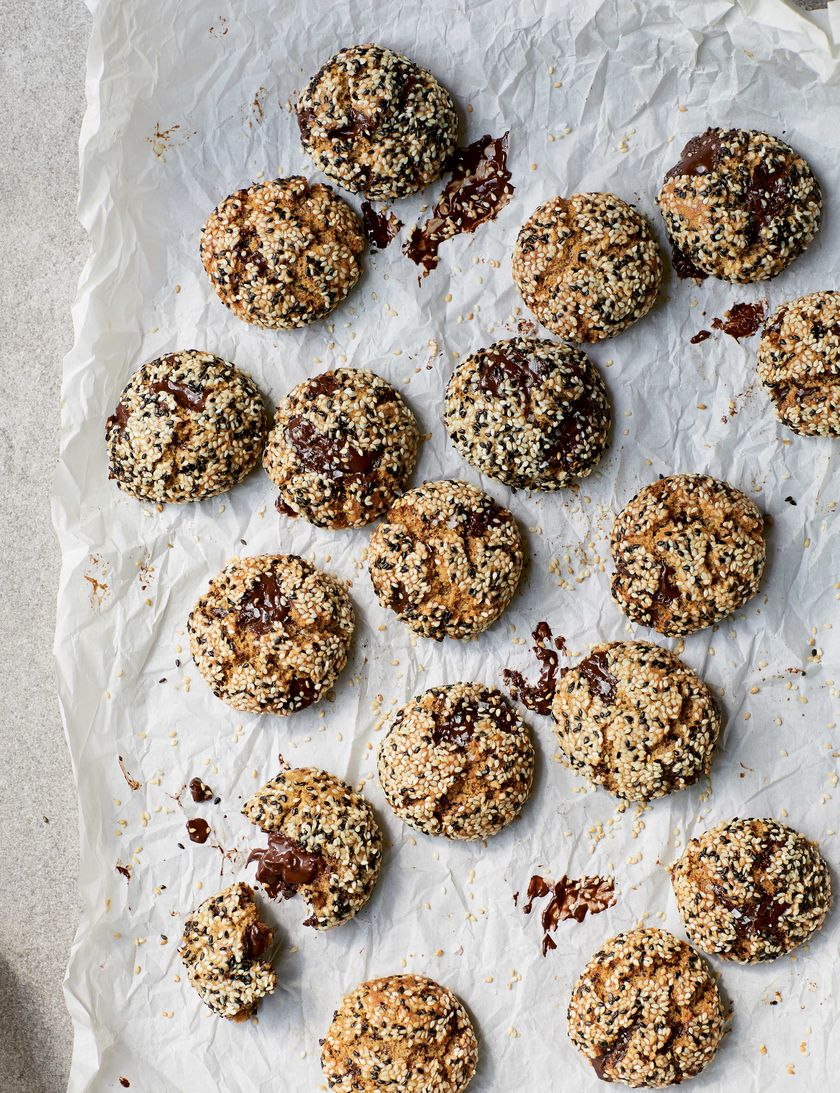 Tahini Choc Chip Cookies from Eat Green by Melissa Hemsley
Flour-free and with an easy vegan swap, we love these gooey, nutty tahini cookies.
Get your copy of Eat Green here.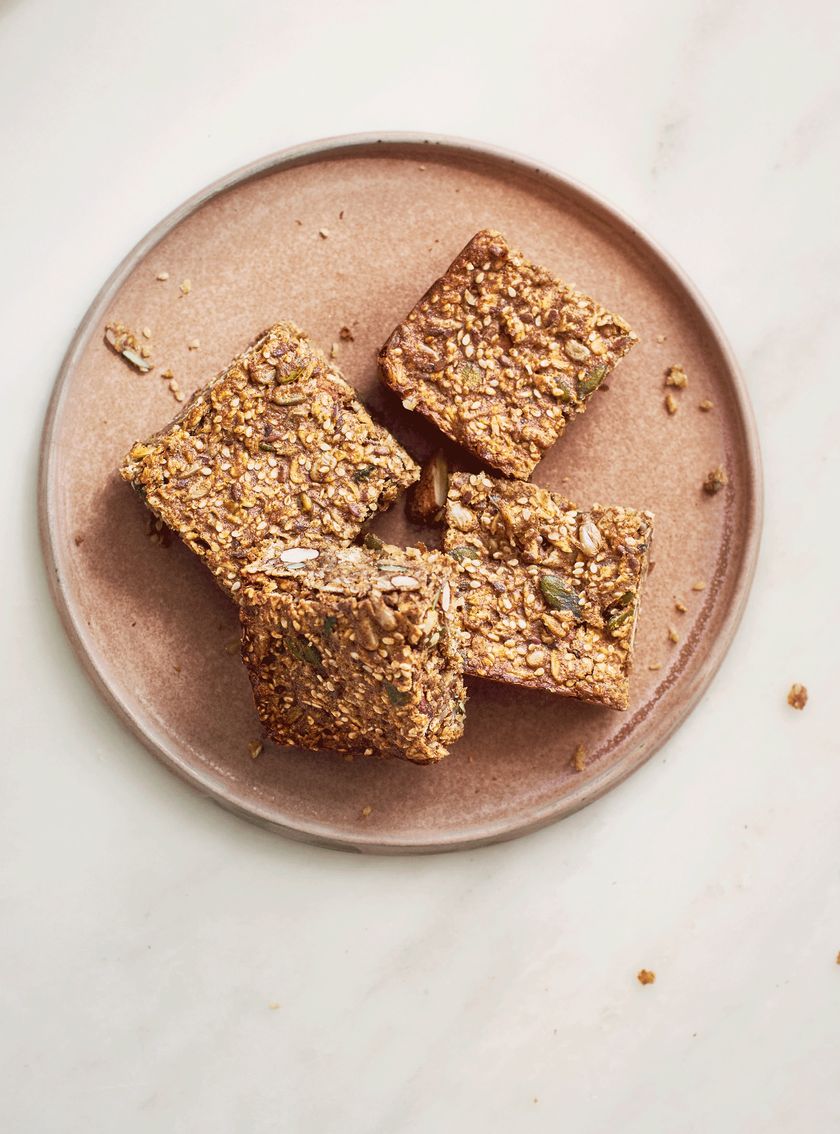 Beauty Bars from Simply Good For You by Amelia Freer
Make up a batch of Amelia's beauty bars and pack them into lunches or take them with you for a healthy pick-me-up when you're on-the-go.
Get your copy of Simply Good For you here.
My Tasty Energy Balls from Everyday Super Food by Jamie Oliver
Sweet, nutty and substantial enough to see you through the day, these delicious energy balls from Everyday Super Food are the perfect snack.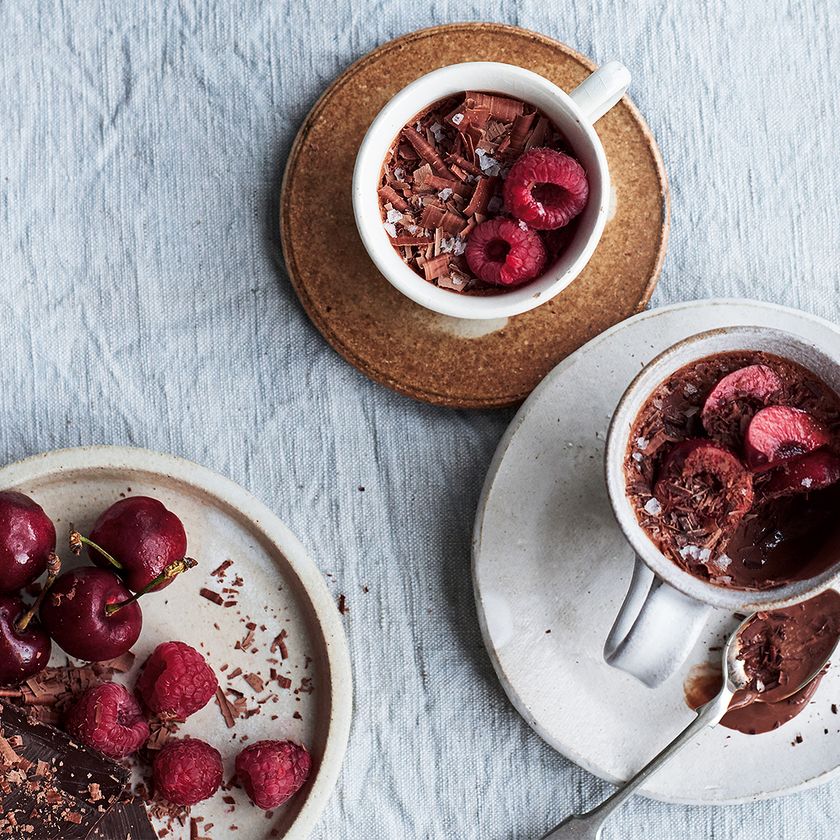 Little Chocolate Pots from Eat Happy by Melissa Hemsley
Chocolate lovers, we've got you. These heavenly little desserts from Eat Happy use just five ingredients and under thirty minutes of your time to make. Perfect as a lighter dinner party dessert.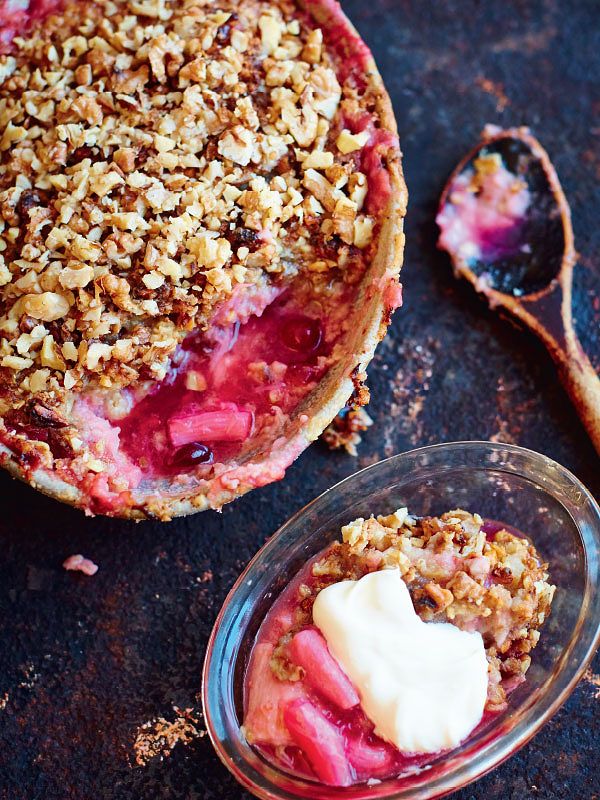 Gluten-free Rhubarb Crumble from Eat Beautiful by Wendy Rowe
With a delicious nutty topping atop a sweet and tart rhubarb base, this lighter twist on a comfort food classic from Eat Beautiful is perfect as a healthy wintry dessert.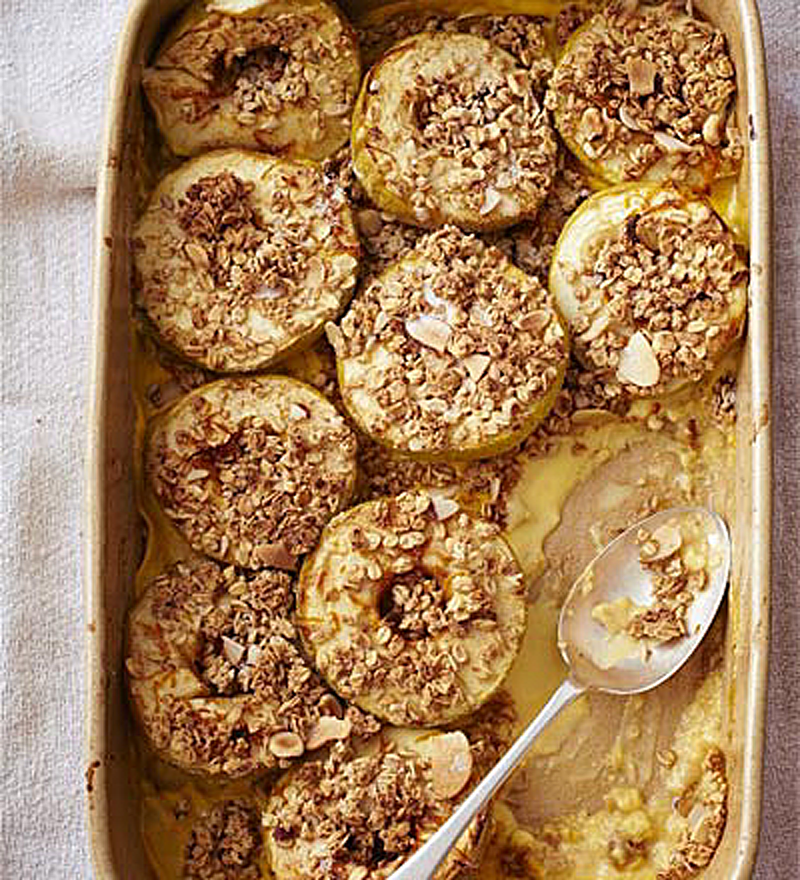 Crunchy Custard-baked Apples from Good Food Eat Well by Sara Buenfeld
The perfect winter bake, these soft apples steeped in custard are topped with a crunchy crumble-like topping for a taste and texture sensation that's perfect for rounding off your Sunday lunch. 
Buy Good Food Eat Well: Low Fat Feasts.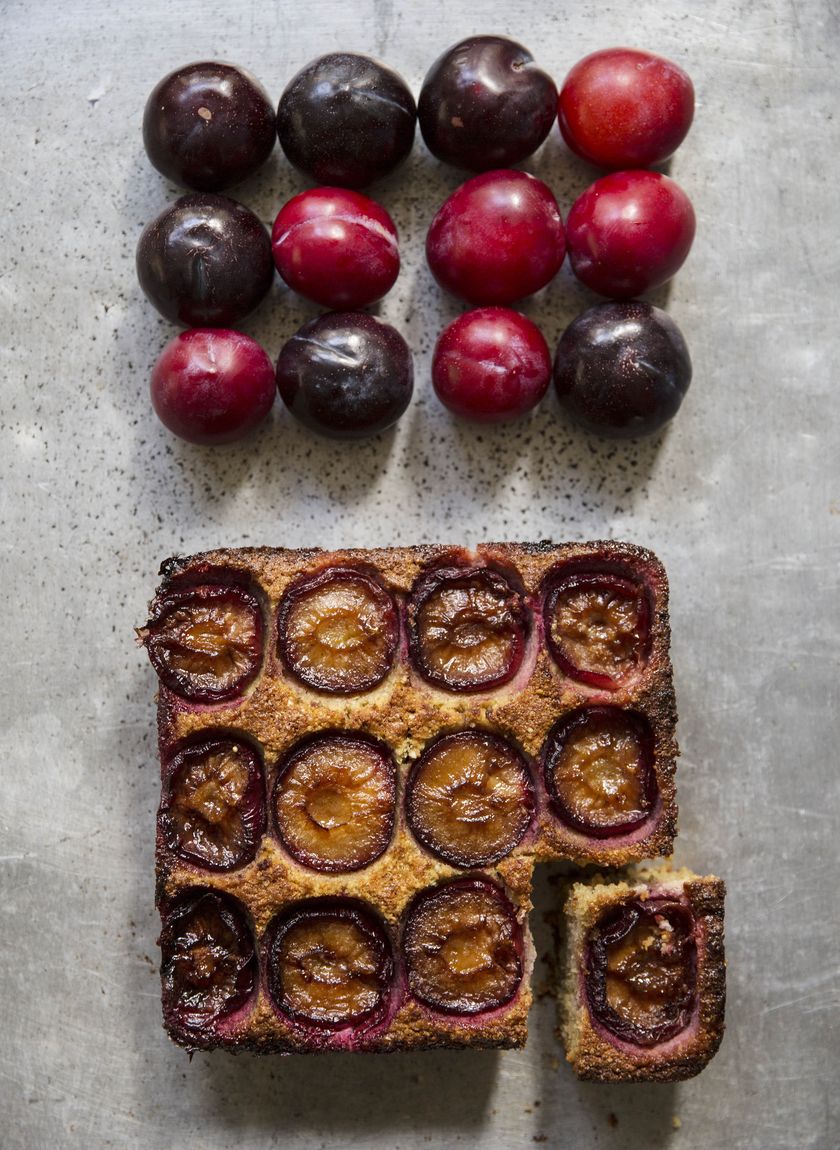 Quinoa, Plum and Cardamom Frangipane Pudding by 26 Grains by Alex Hely-Hutchinson
Soft, buttery and fragrant with flavours of cardamom and plum, this healthy pudding from 26 Grains uses quinoa flakes and ground almonds for a gluten-free bake.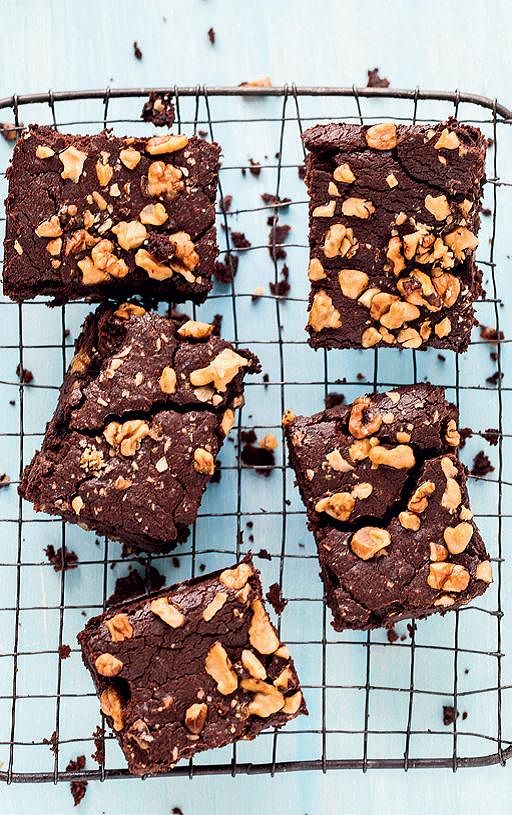 BB Brownies from The Art of Eating Well by Jasmine and Melissa Hemsley
The ultimate chocolate snack gets a lighter makeover in this recipe from The Art of Eating Well. Made using black beans to create that perfect gooey texture, they'll soon become your new go-to.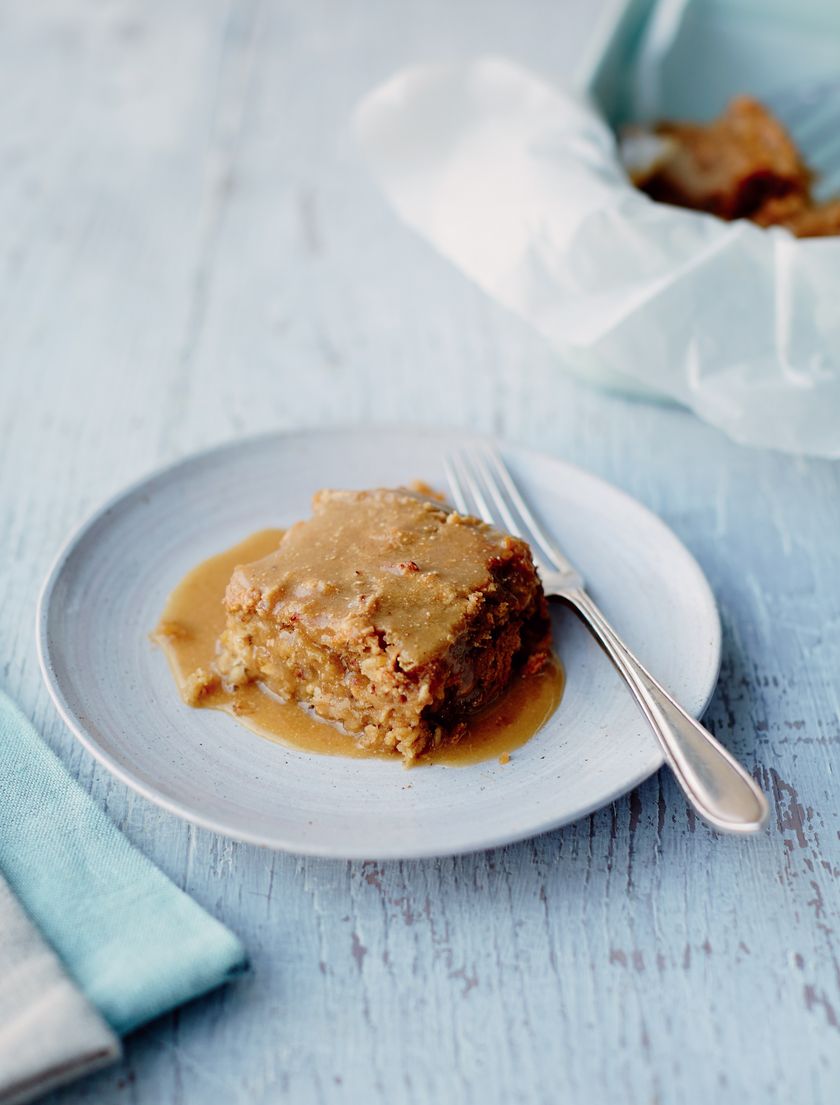 Sticky Toffee Pudding from Naturally Sassy by Saskia Gregson-Williams
Your eyes do not deceive you, that is a healthy sticky toffee pudding, aka the nation's favourite pud, but lighter! Gluten and dairy-free, it's also a great option for vegans or those with intolerances.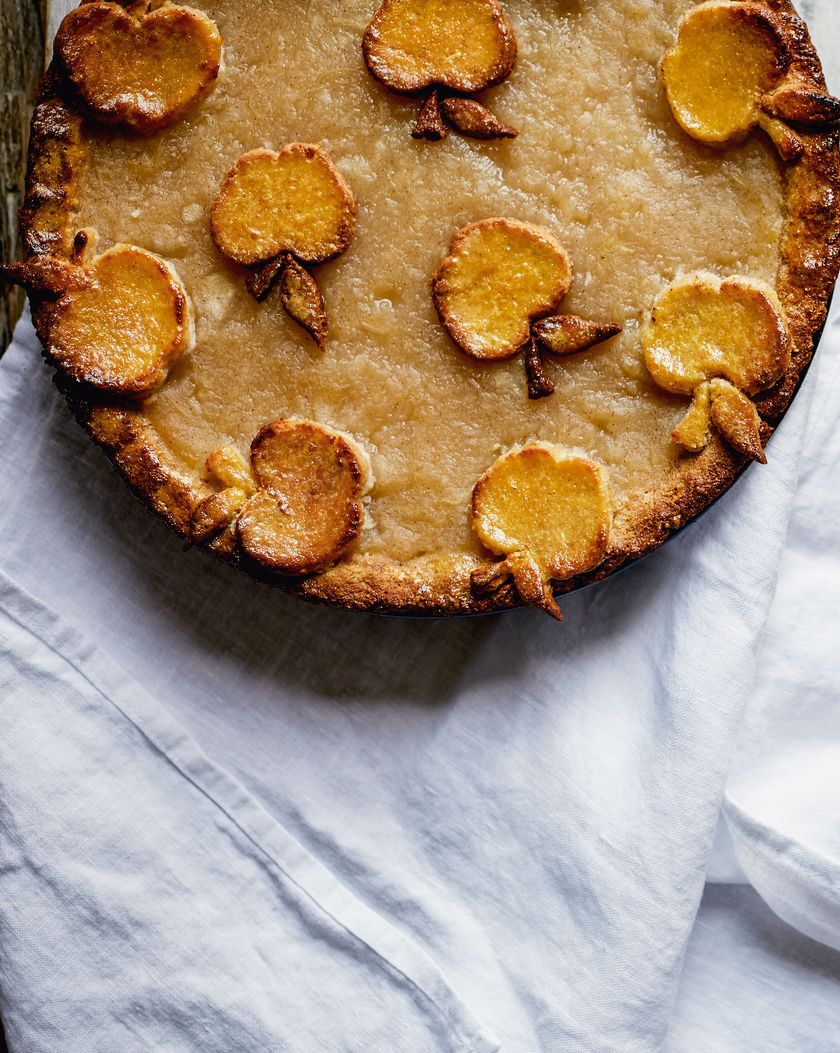 Apple Pie from The Low-Carb Diabetes Cookbook by Dr David Cavan and Emma Porter
Specially designed for sufferers of type 1 and 2 diabetes but irresitible to everyone, this delicious apple pie is made using grain-free pastry and no refined sugar. 
Buy The Low-carb Diabetes Cookbook.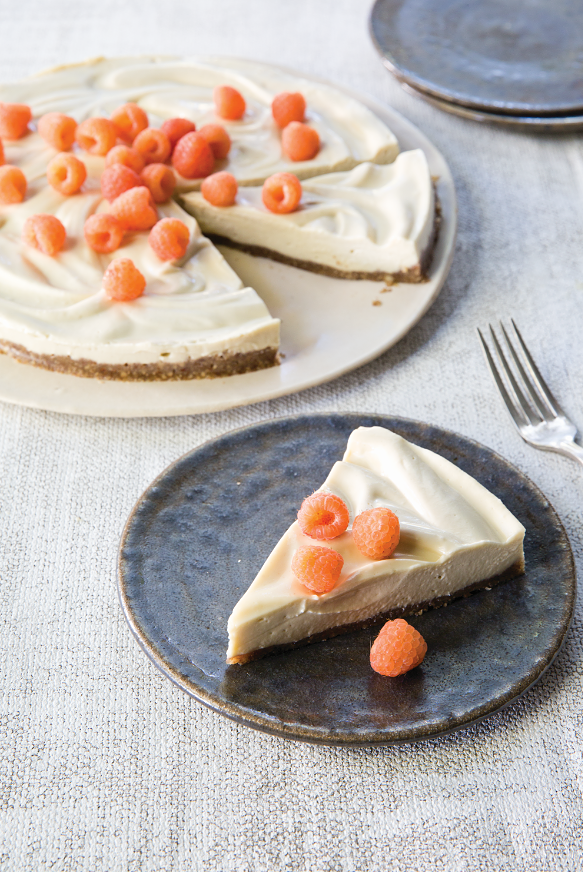 Raw Cheesecake from Everyday Detox by Megan Gilmore
Dairy and refined sugar-free and with a hidden hit of courgette for added nutrients, you won't believe how creamy and moreish this recipe from Everyday Detox is.