Step away from the high street crowds, return to the warmth and safety of your kitchen and whip up one of these fantastic last minute edible gifts. Even if it's the eleventh hour, there's still time to make your loved ones anything from biscuits to truffles.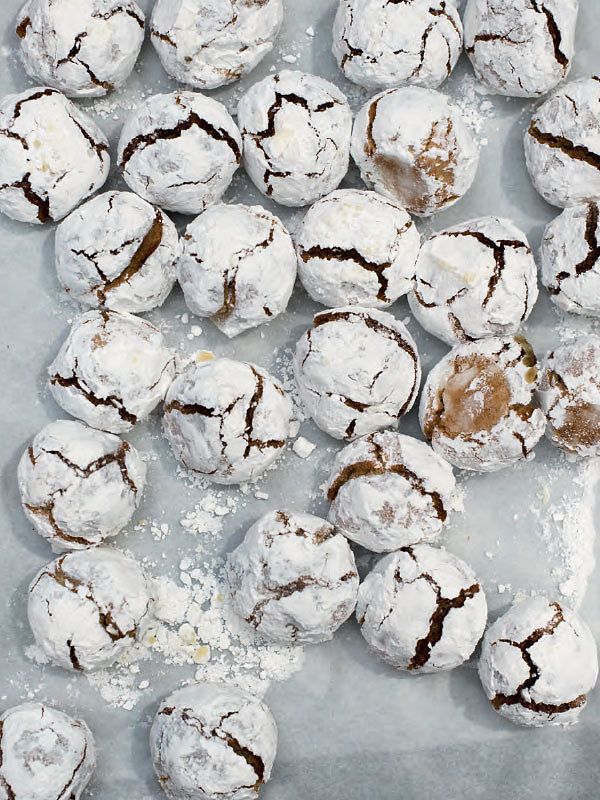 Amaretti Biscuits from Baking School: The Bread Ahead Cookbook by Justin Gellatly, Matthew Jones & Louise Gellatly
These soft, cakey and gluten-free biscuits with a slight crunch on the outside are made with ground almonds, egg white and sugar. We recommend saving a couple for yourself this Christmas and enjoying them as per Italian tradition with an after-dinner liqueur.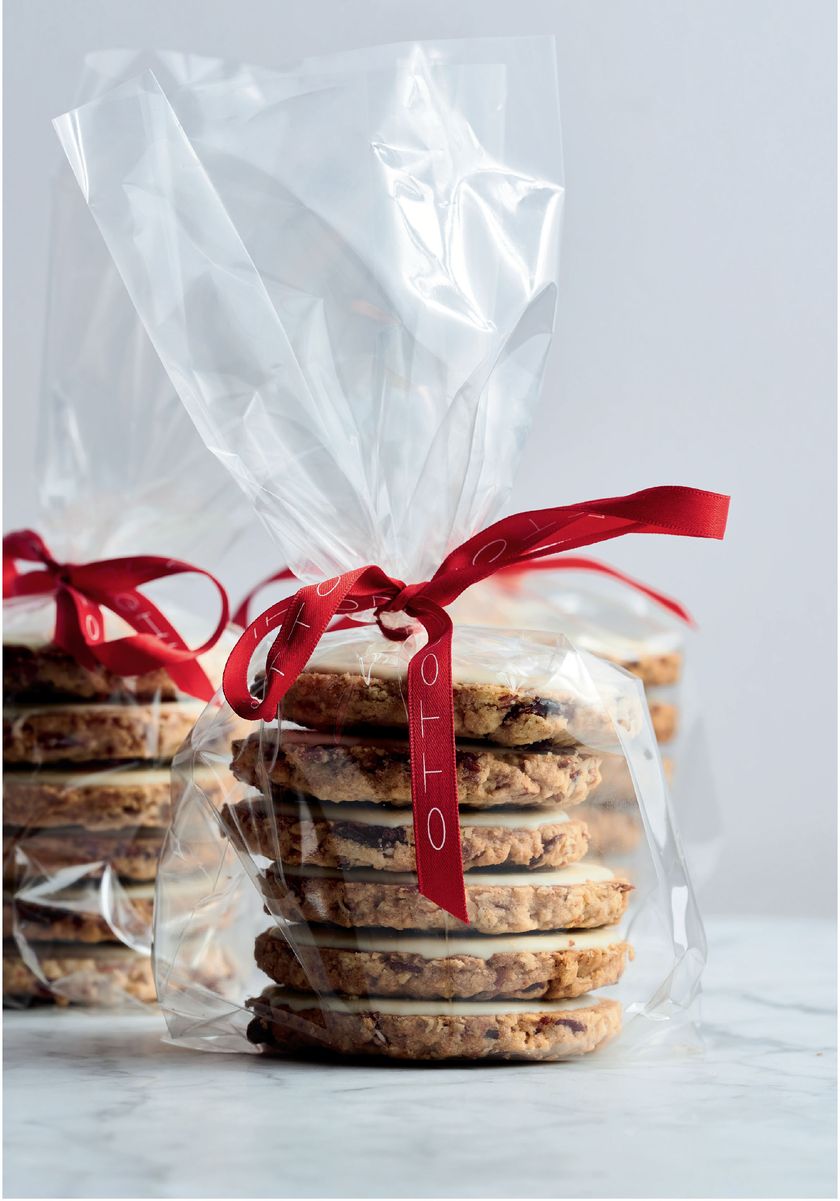 Cranberry, White Chocolate and Oat Cookies from SWEET by Yotam Ottolenghi and Helen Goh
Tart cranberries, chewy oats, nutty almonds and a rich white chocolate coating make these an all-rounder biscuit that tick all the boxes for Christmas.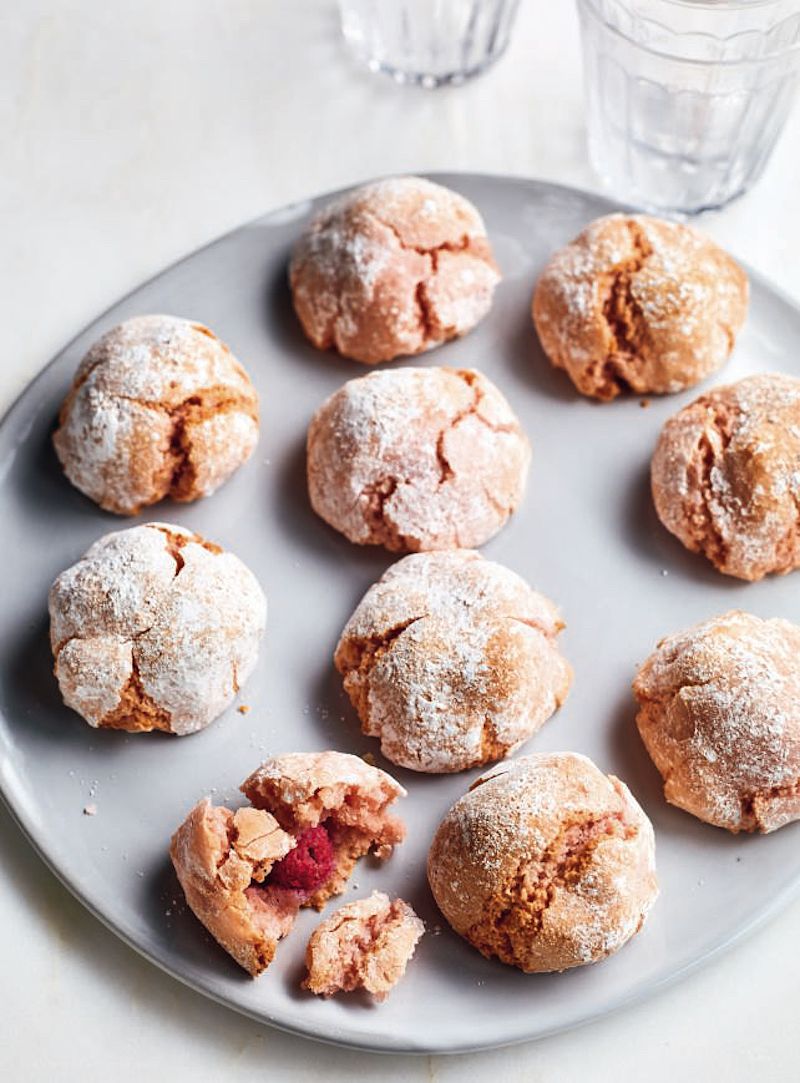 Raspberry Amaretti Biscuits from Nadiya Bakes by Nadiya Hussain
"Home-made amaretti are the best", says Nadiya of these soft almondy bites with a subtle hint of raspberry. With fresh fruit in the middle, these biscuits don't have a long shelf-life but they make a beautiful gift all the same. Nadiya suggests using freeze-dried raspberries if you want them to last longer.
Get a copy of Nadiya Bakes here.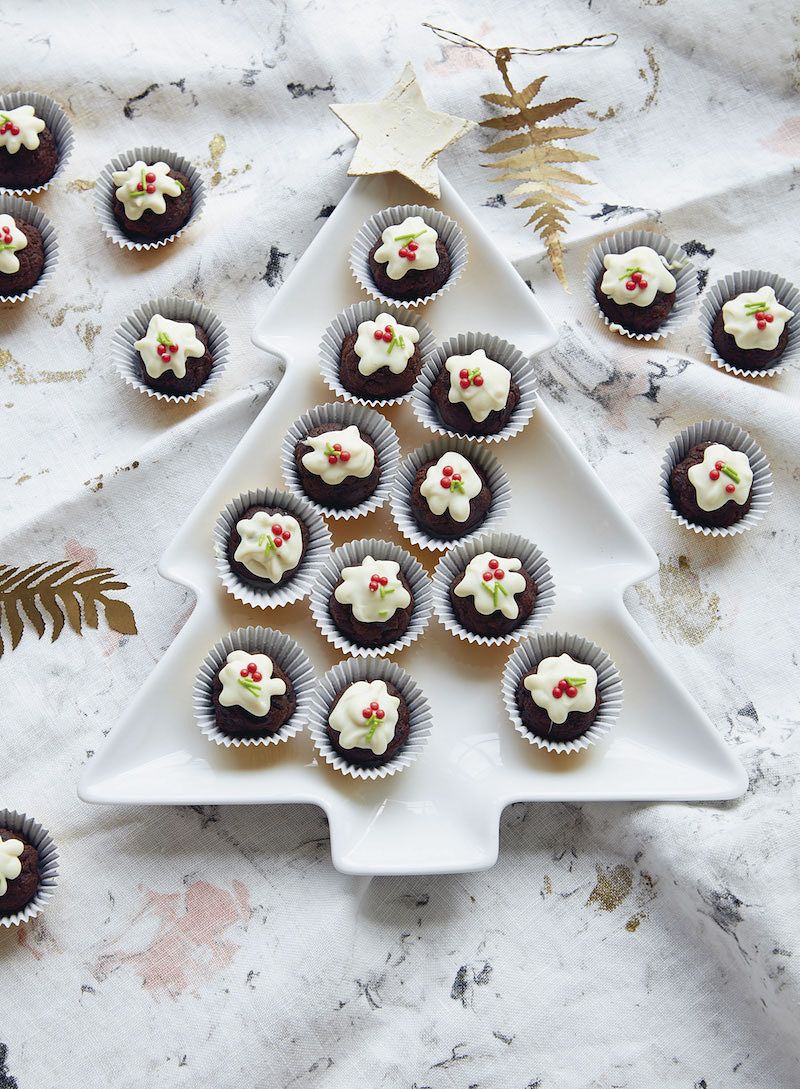 Christmas Pud Petit Fours from Six-Minute Showstoppers by Sarah Rainey
Use up the last of the Christmas pud with these mini bites, ready in just six minutes. Simply crumble Christmas pudding into dark melted chocolate, give it a mix with some nutmeg, then roll into little balls. Decorate with melted white chocolate. Easy!
Order a copy of Six-Minute Showstoppers here.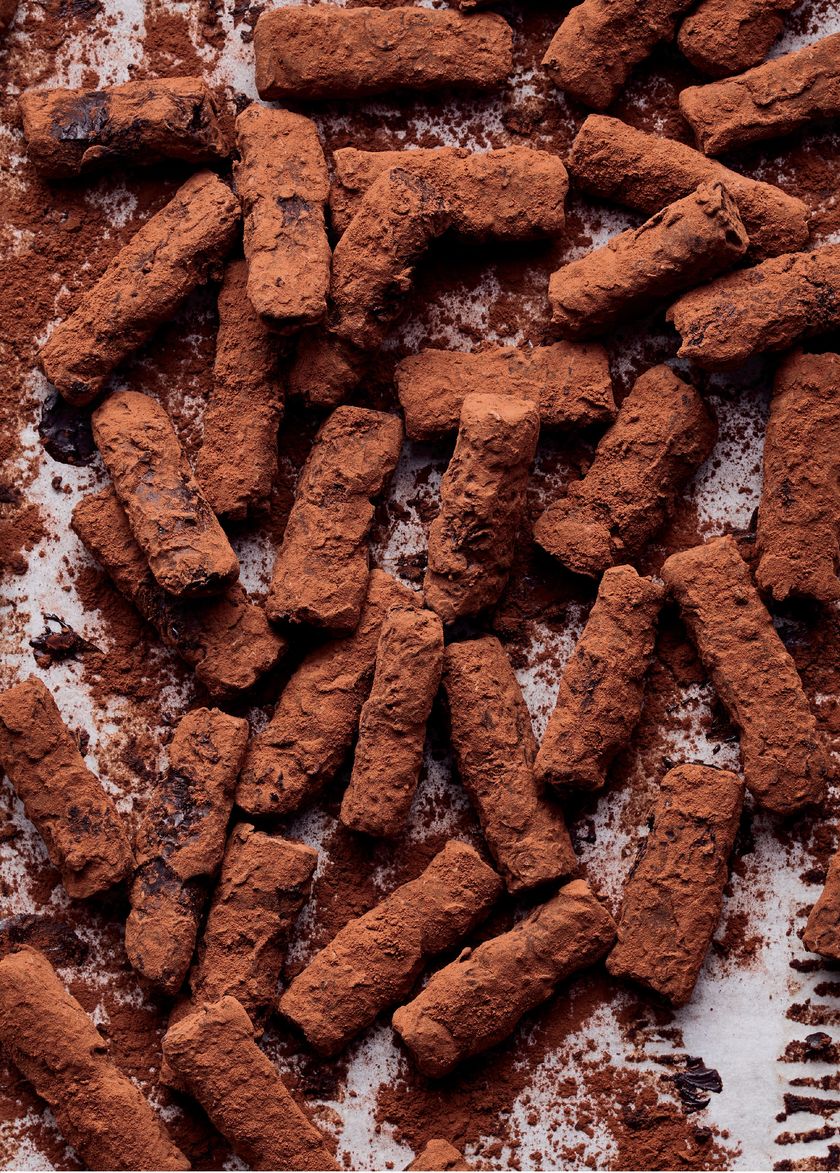 Pecan and Prosecco Truffles from SWEET by Yotam Ottolenghi and Helen Goh
These Prosecco truffles, shaped into Yule logs, were made for the Christmas menu at the Ottolenghi restaurant. With a thin shell and rich, smooth truffle underneath, they're so worth it.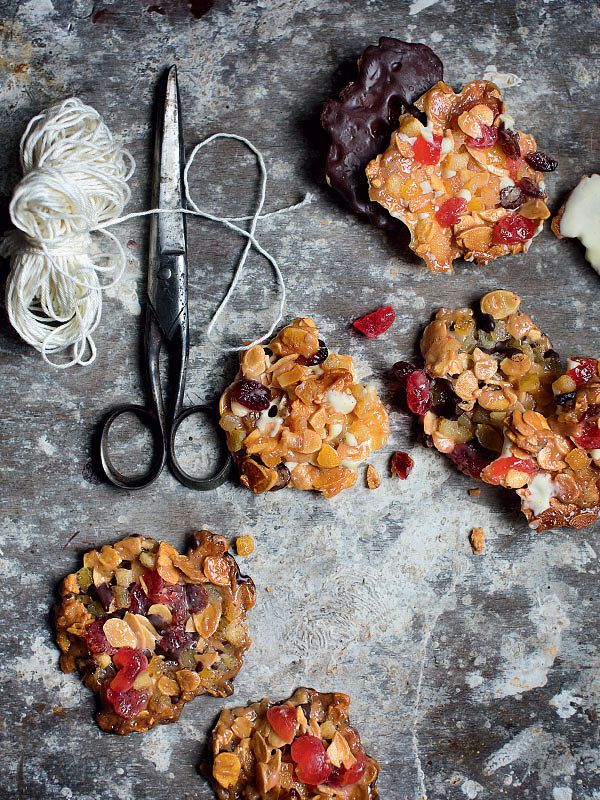 Florentines from The Great British Bake Off: Christmas by Lizzie Kamenetzky
Candied peel, cranberries and glacé cherries makes these chewy caramelly biscuits a Christmas classic. Package into cellophane bags with pretty ribbon or into boxes to give as Christmas gifts.
Buy a copy of The Great British Bake Off: Christmas Cookbook here.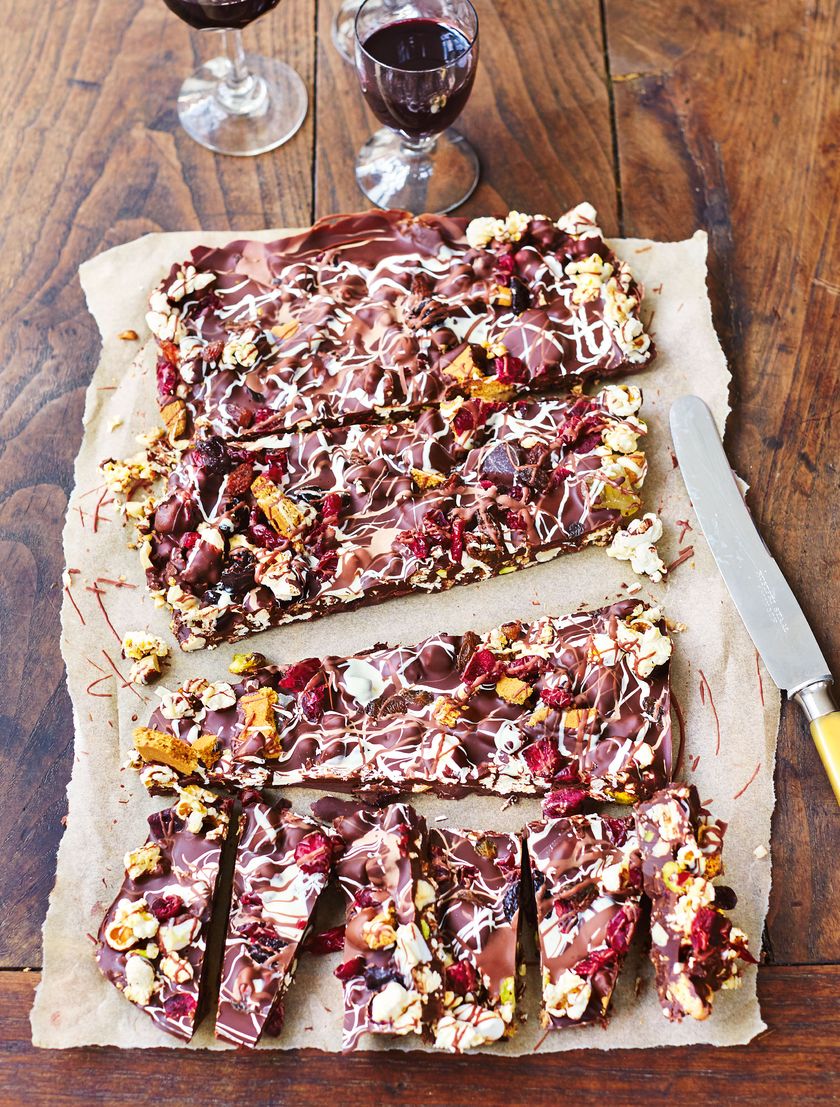 Rocky Road from Jamie Oliver's Christmas Cookbook by Jamie Oliver
This throw-it-all-in sweet treat is a colourful megamix of popcorn, Turkish Delight, marshmallows, gingernut biscuits, nuts, clementine, ginger, soured fruit and chocolate. Once ready, break it into random chunks or slice up more delicately, then bag it up to give away.
Buy Jamie Oliver's Christmas Cookbook here.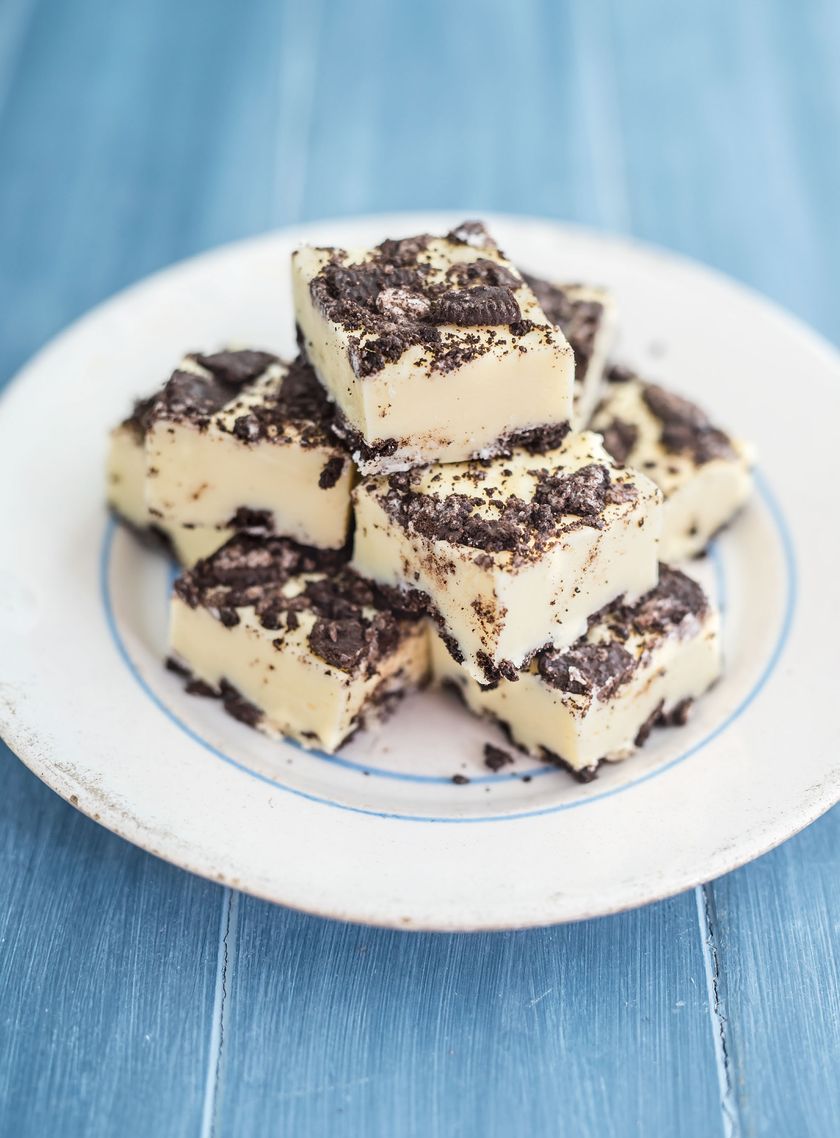 Three-Ingredient Oreo Fudge from Three Ingredient Baking by Sarah Rainey
White chocolate, Oreos and condensed milk are all your need to make these last-minute bites. If you don't have Oreo cookies, try this with chocolate digestives, Hobnobs or bourbon biscuits.