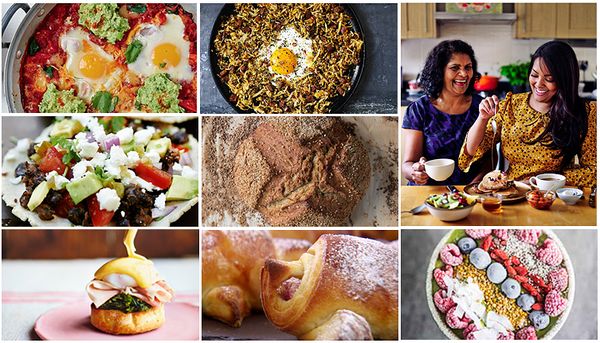 Breakfast is all well and good, but a brilliant brunch is something else. It's meal made to be enjoyed and taken time over, so enjoy a lie in this weekend and then kick off your day with one of our favourite brunch recipes.
Huevos Rancheros with Guacamole by Jasmine and Melissa Hemsley
This recipe from the Hemsley's new book, Good + Simple, is brilliant for sharing. Set down the pan in the middle of the table, tear up a loaf of bread and get dipping!
Tostadas Deluxe by Mary McCartney
Give your brunch a fresh Mexican twist with this Tostadas recipe. Double or triple this recipe, depending on how many hungry mouths you're serving.
Super Eggs Benedict by Jamie Oliver
If like your brunch classy and classic, you'll love Jamie's recipe for Eggs Benedict. This is one of those recipes that feels just a little bit special, so it's the perfect treat.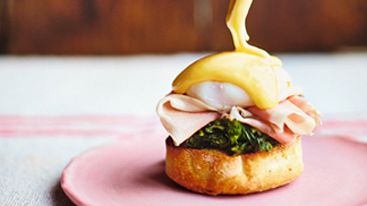 Parsnip Chorizo Hash with Lime, Thyme and Fried Eggs by Rachel de Thample
This quick and simple crowd pleaser is perfect for late risers. You can also make this recipe vegetarian, so everyone can tuck in and enjoy.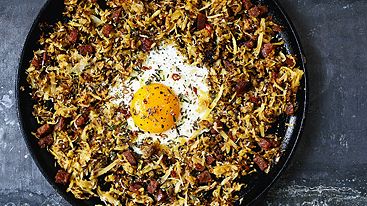 Sometimes you just can't beat a slice of homemade bread slathered in salted, soft butter. Serve with a dollop of jam or a swirl of marmite – you can't go wrong with this one.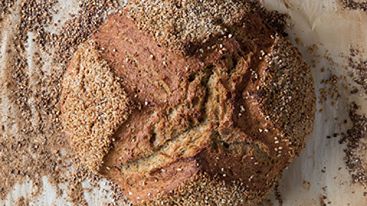 Raspberry and Almond Croissants by Nancy Birtwhistle
Want to go the extra mile? These light, buttery Raspberry and Almond Croissants are very impressive and are bound to put a smile on your face – and everyone else's too!
Forever Young Smoothie Bowl by Andrew Cooper
Keep brunch colourful with this gorgeous smoothie bowl from Juiceman. Serve without toppings and let your brunchers choose a variety of their own colourful toppings.
Yoghurt Pancakes with Blueberries by Shelina Permalloo
You can never go wrong with pancakes for brunch. Treat your mum to a towering stack this Sunday and be generous with the maple syrup – brunch is for a little indulgence.