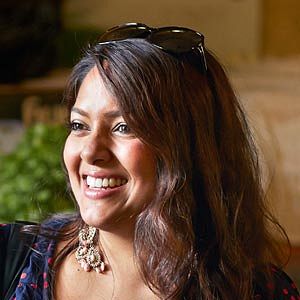 Shelina Permalloo
AKA: 'The Mango Queen'
Occupation: Cookery author and TV chef
Best known for: Winning Masterchef 2012
Usually found: Cooking up a storm with her unique Mauritian flavours
Dishes we love: Her Mango, Rum and Lime Syllabub and Sea Bass with Coriander and Chilli
Fun fact: Shelina learnt how to cook from her mother and aunt when she was growing up. They only ate traditional Mauritian food to maintain their affinity with their native island that they left before Shelina was born.
Profile
Shelina grew up in Southampton with her Mauritian parents and siblings. It was only in 2011 that she decided to follow her heart and gave up a career in diversity and equality to enter the MasterChef competition. Since winning the title, she has cooked at the Good Food Shows, written her debut cookbook Sunshine on a Plate and now plans to open her own restaurant serving Mauritian food in her home town of Southampton.
More about Shelina Permalloo
---
Features
In a fantastic video demo, Shelina Permalloo cooks delicious oven-baked Seabass with Coriander and Chilli – a simple and summery dish taken from the author's sensational cookbook, Sunshine On A...
Subscribe to The Happy Foodie email newsletter
Get our latest recipes, features, book news and ebook deals straight to your inbox every week