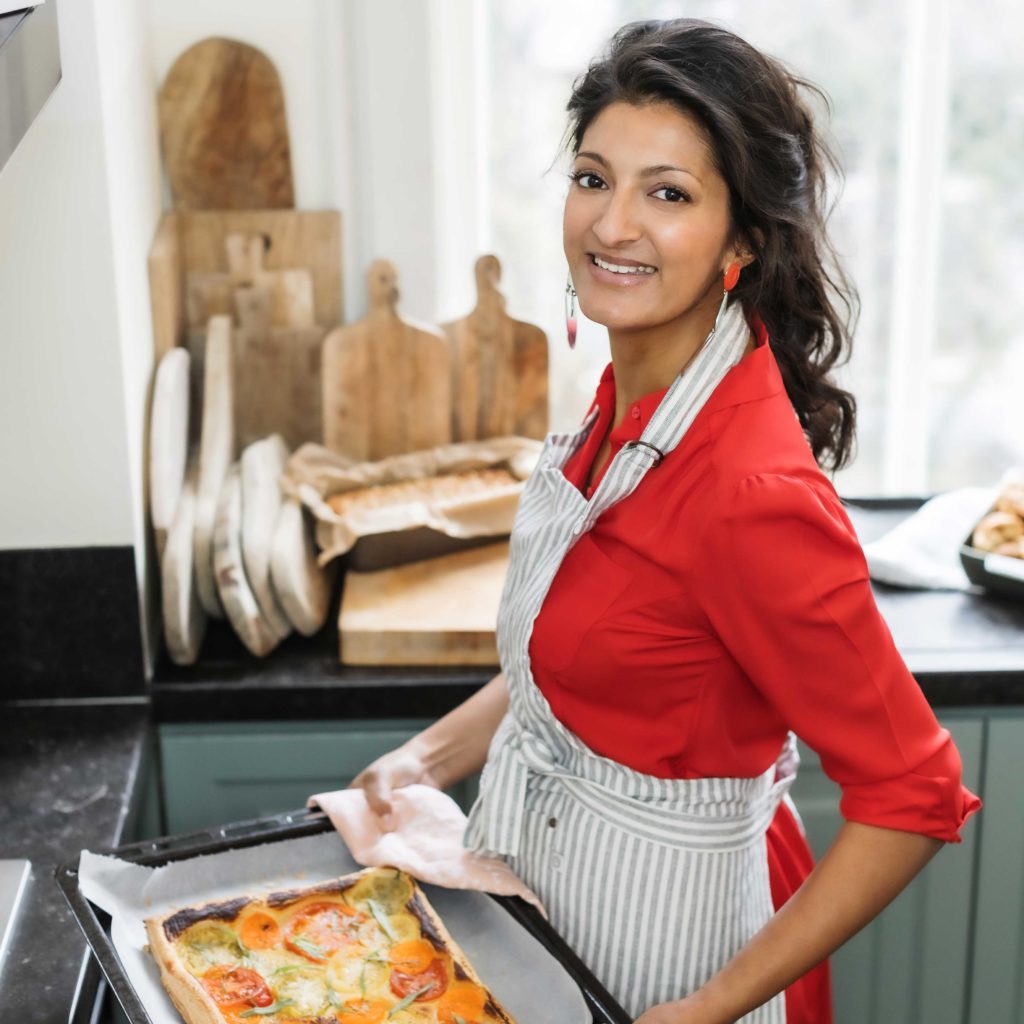 Dinner with Rukmini
Browse all of the recipes in Rukmini Iyer's cookbooks by ingredient.
Preview
Smoky Roasted Sprouts and Leeks with Feta and Thyme
Introduction
This is such a quick and easy filling for tortillas – the leeks go all melty, the sprouts crisp up, and the flavour of baked feta and thyme against both makes this a moreish regular at my dinner table. I'd suggest this along with chipotle roasted mushrooms and potatoes if you're doing a vegetarian taco night.
Ingredients
large leeks, cut diagonally into 2cm slices
Brussels sprouts, halved
red onion, cut into eighths
olive oil
smoked paprika
feta, crumbled
fresh lemon thyme
For the dressing:
extra virgin olive oil
lemon juice
sea salt flakes
To serve:
fresh coriander leaves
warm tortillas
sour cream or natural yogurt
Preview
This recipe is a preview
More Brussels Sprout Recipes
---