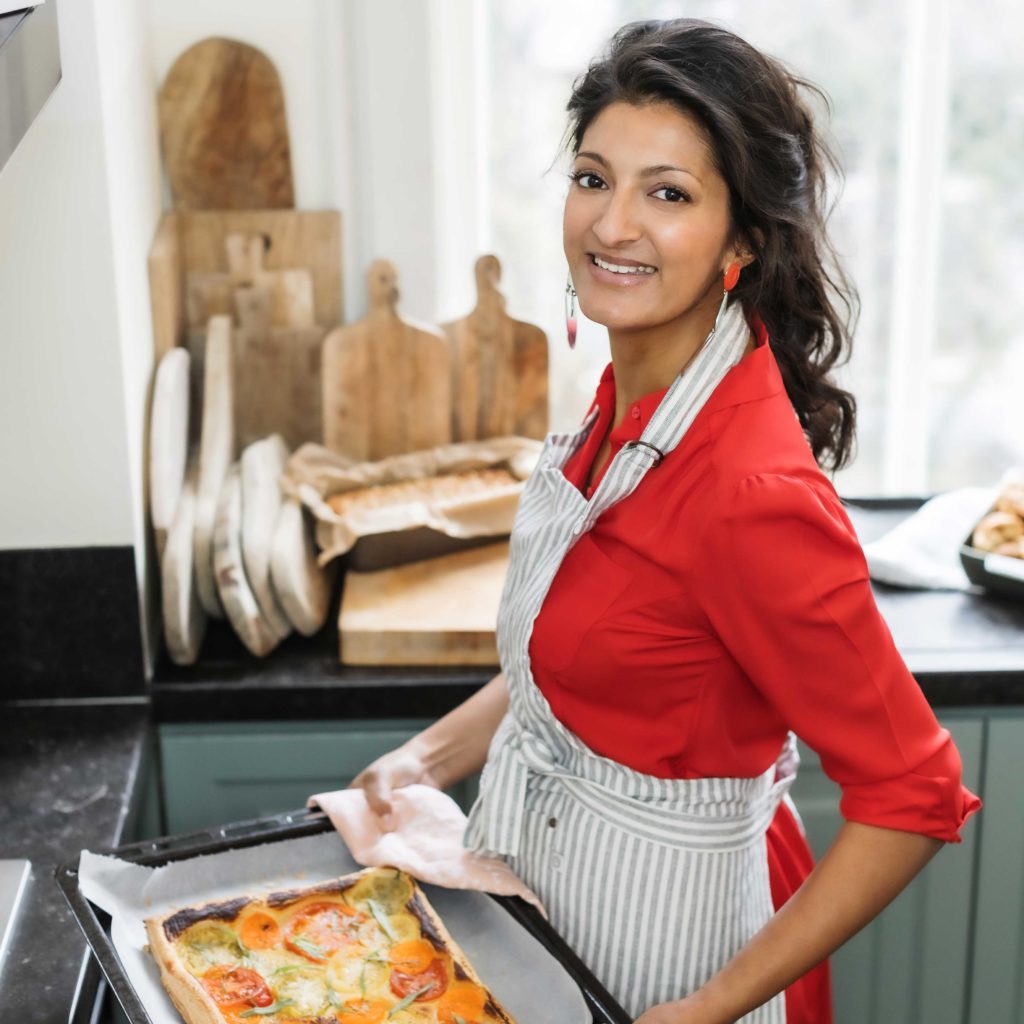 Dinner with Rukmini
Browse all of the recipes in Rukmini Iyer's cookbooks by ingredient.
Preview
Raspberry, Lemon and Hazelnut Crumble Muffins
Introduction
The hazelnut crumble topping for these muffins is so addictive that you'll be tempted to add it on top of all the other muffins too – and a good number of cakes. I can't claim that these are terribly healthy, but they are a lovely treat – perfect for a mid-afternoon pick-me-up with a cup of coffee.
Ingredients
self-raising flour
baking powder
soft light brown sugar (or caster sugar)
lemon, zest only
olive oil
natural yogurt
lemon juice
medium free-range egg, lightly beaten
fresh or frozen and defrosted raspberries
For the crumble mix:
cubed unsalted butter
plain flour
hazelnuts, chopped
soft light brown sugar
sea salt flakes
Preview
This recipe is a preview