Missing out on some of your favourite show-stopping desserts? Here at the Happy Foodie we say don't get mad, get vegan. Armed with these clever recipes, you'll be able to indulge in the likes of Pavlova, Sticky Toffee Pudding, Cheesecake and more! Go extravagant this holiday season and make sure your vegan Christmas table is laden with one, two or three of these delicious puds.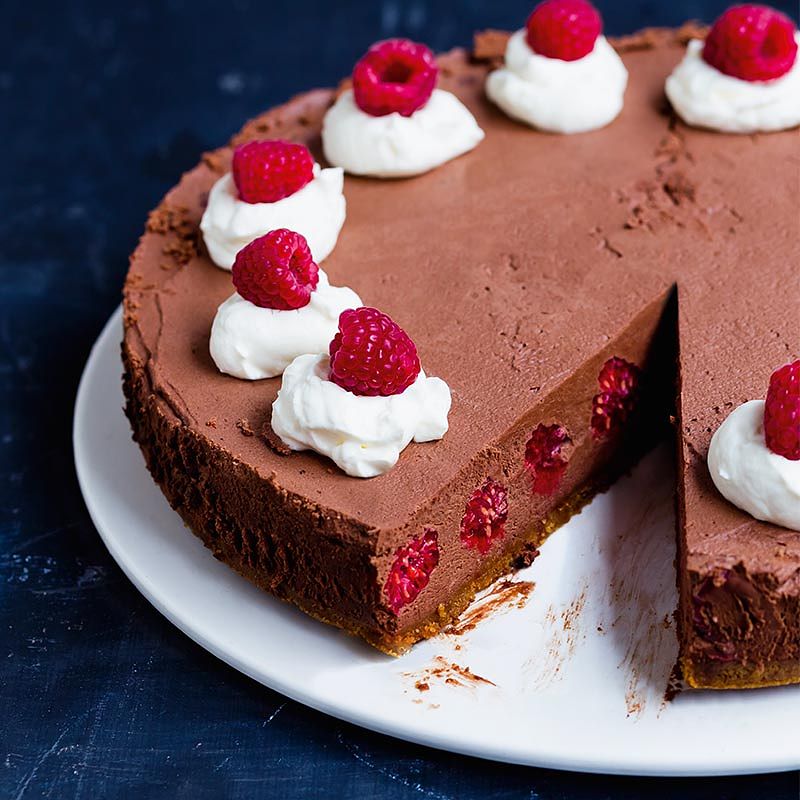 Mousse au Chocolat from Vegan Cakes and Other Bakes by Jérôme Eckmeier & Daniela Lais
Chocolate mousse in cake form... what could be better? This no-bake dessert combines a delicious biscuit base with a layer of indulgent vegan chocolate mousse and juicy fresh raspberries.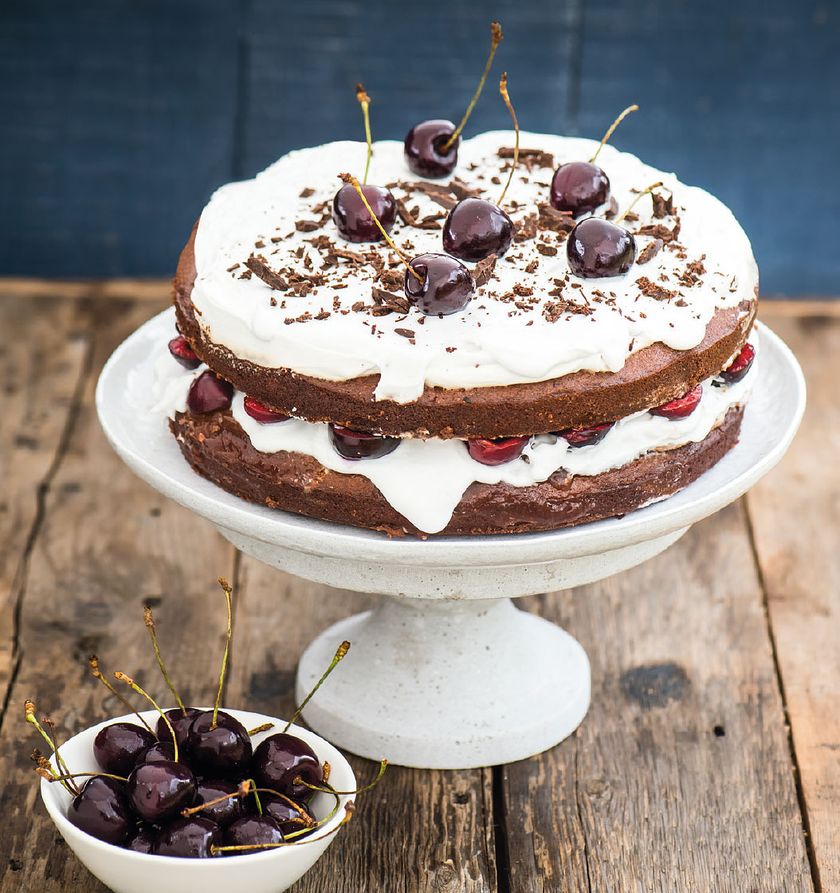 Black Forest Gâteau from The Happy Pear: Recipes for Happiness by The Happy Pear
The Happy Pear know their stuff when it comes to delicious vegan baking, and this stunning Black Forest Gâteau is a case in point. We particularly love the coconut cream frosting... yum!
Buy The Happy Pear: Recipes for Happiness here.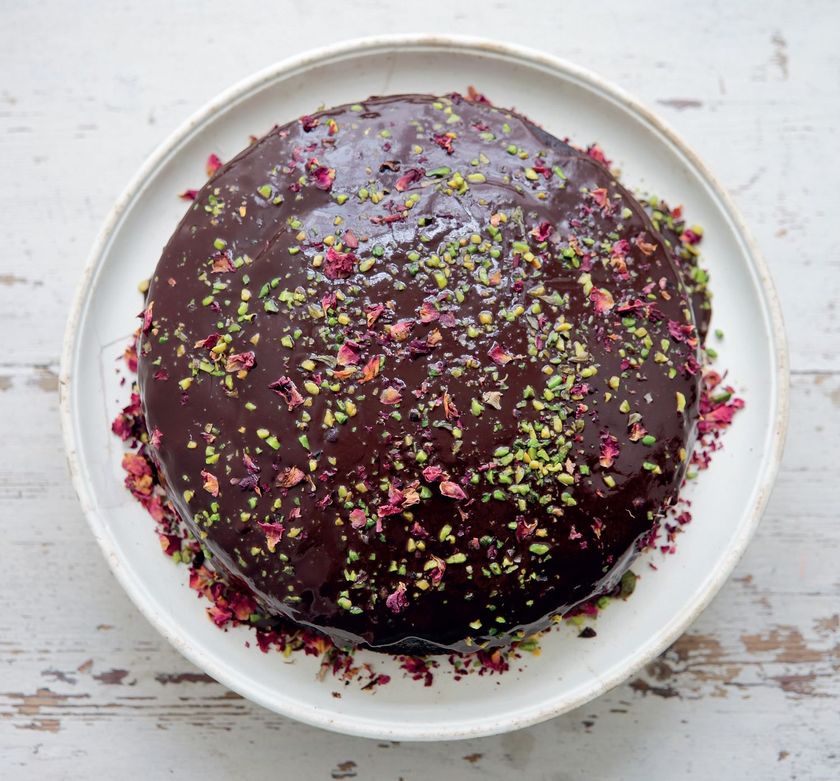 Dark and Sumptuous Chocolate Cake from Simply Nigella by Nigella Lawson
If you couldn't tell from the recipe's name, this beautiful cake from Simply Nigella is one for the chocholics. Topped with chopped pistachios and rose petals, it's as easy on the eyes as it is on the taste buds. Well, almost.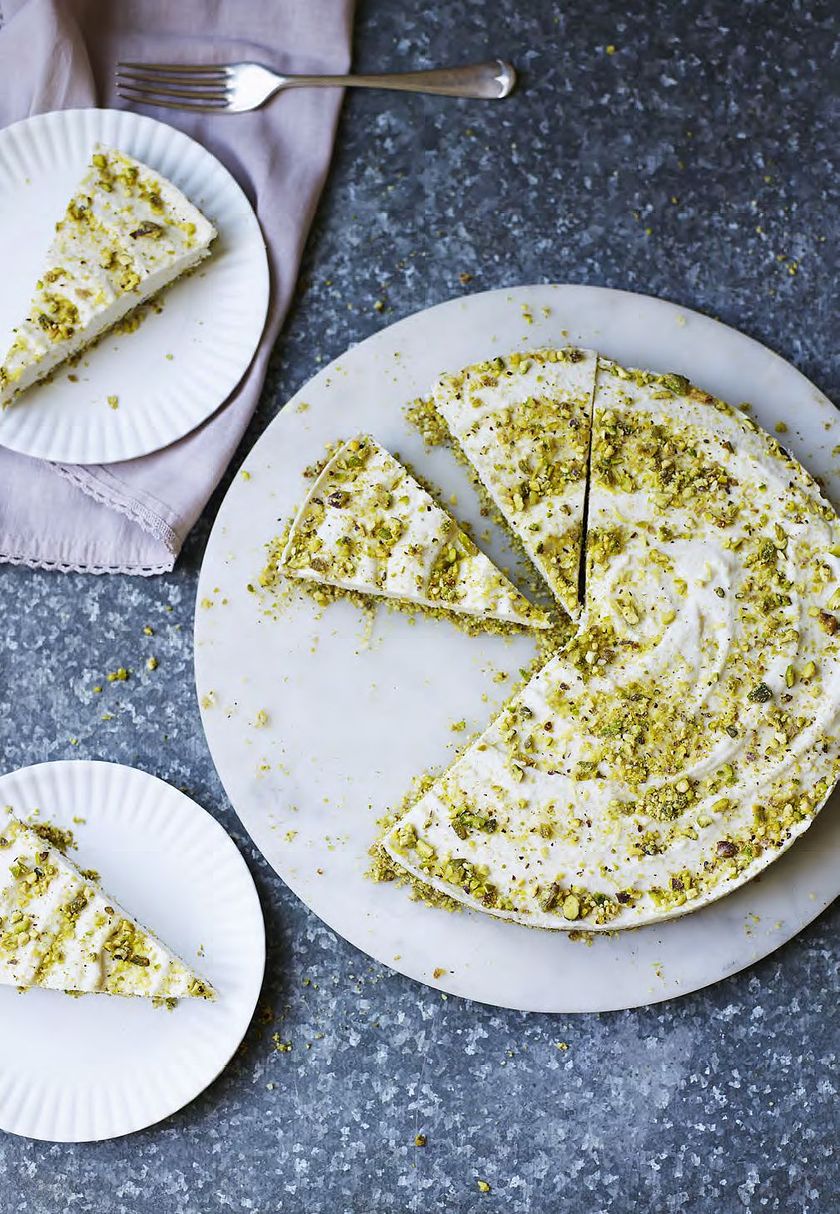 Raw Lemon Cheesecake from Livia's Kitchen by Olivia Wollenberg
A cheesecake may not sound particularly vegan, but Olivia Wollenberg has found a way around the dairy with her raw lemon cheesecake, which is a dairy-free nod to the classic family favourite dessert. Light and fresh, this delicious zesty cake is one for everyone to enjoy.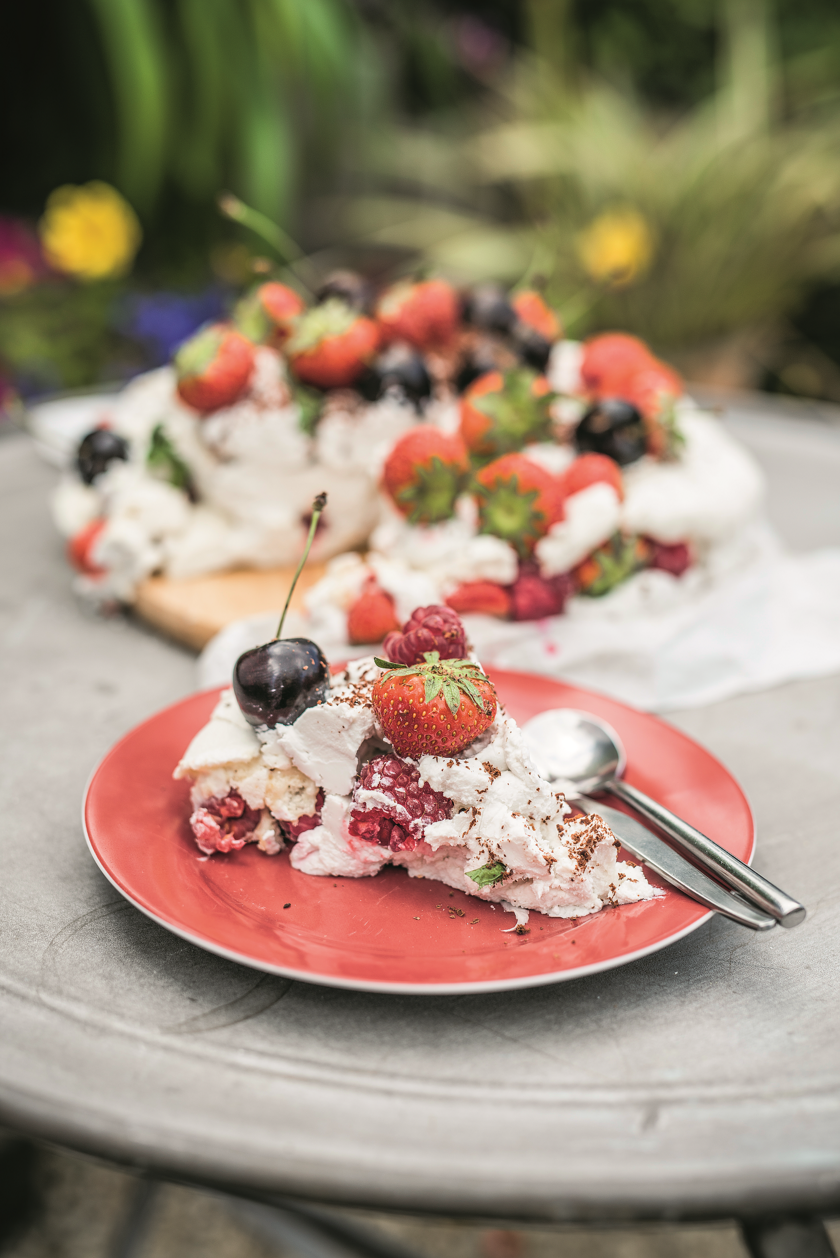 Vegan Pavlova Meringue Tower from The World of The Happy Pear by The Happy Pear
Another winner from The Happy Pear duo, this time from their cookbook The World of The Happy Pear, this recipe for a vegan pavlova will defy any beliefs that you can't make a meringue without egg whites. Take a look at the recipe to find out the secret ingredient!
Buy The World of The Happy Pear here.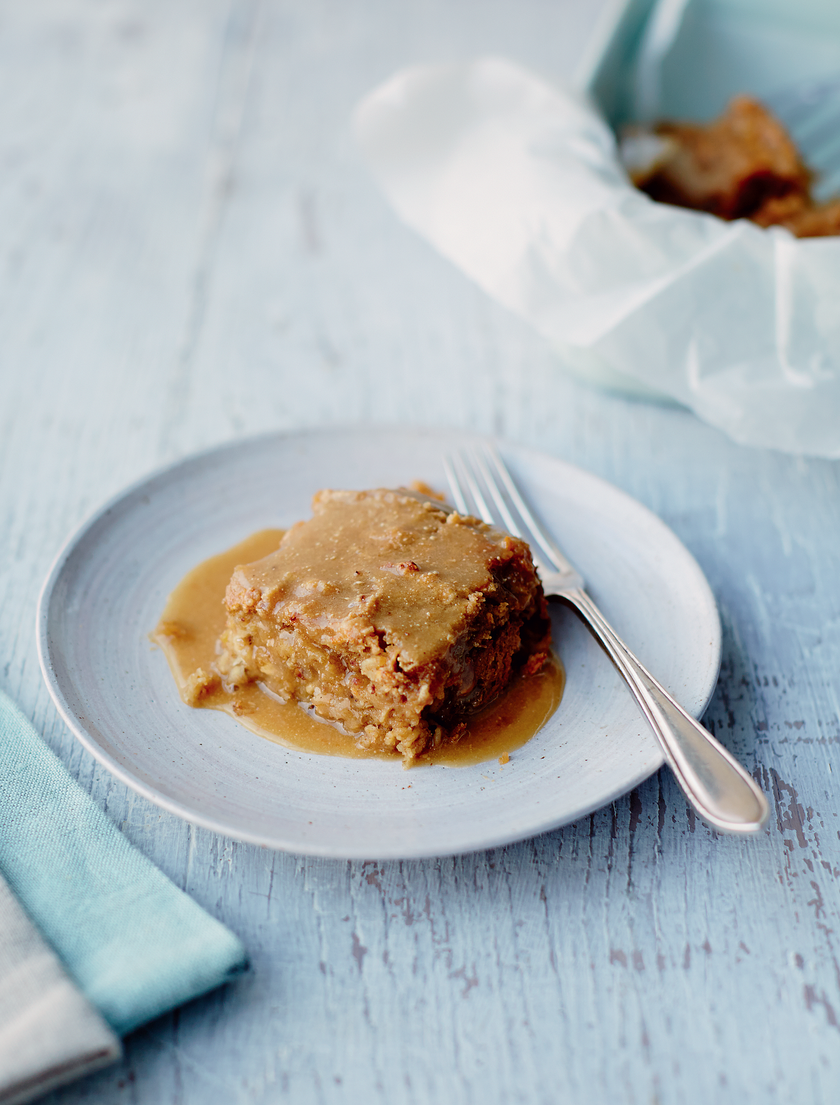 Sticky Toffee Pudding from Naturally Sassy by Saskia Gregson-Williams
Saskia Gregson-Williams's vegan twist on the famous British pudding is guaranteed to become a family favourite, especially as it only takes fifteen minutes to prepare.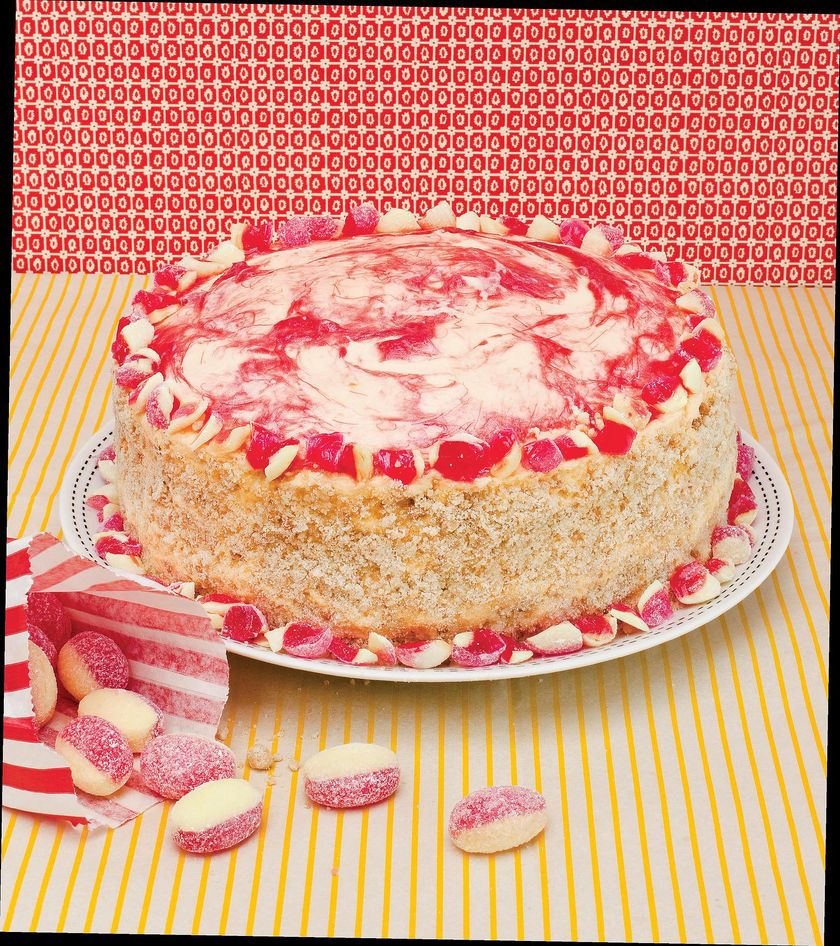 Rhubarb and Custard Cake from Ms Cupcake: The Naughtiest Vegan Cakes in Town by Mellissa Morgan
The unbeatable flavour combination of rhubarb and custard takes centre stage in this showstopping rhubarb and custard cake, topped with retro sweets and an irresistible vegan buttercream icing.