Got a bunch of friends coming round this weekend? We've hand-picked our favourite vegan dinner party recipes to get you cooking delicious, colourful, exciting dishes that will get everyone's tastebuds bursting. We're talking one-pot chillies and crispy pakoras, Friday night curries and pavlovas to impress.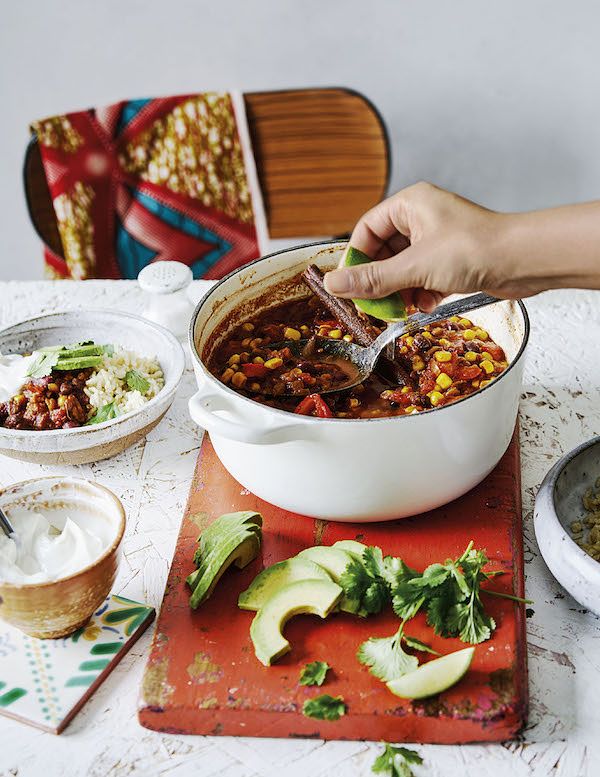 Vegetable Chilli from Rachel Ama's Vegan Eats by Rachel Ama
Cooked in one pot, this chilli is easy to throw together and feed a crowd. Bring it to the table with the rice, sprigs of fresh coriander, sliced avocado and vegan crème fraîche, and let everyone help themselves. 
Order a copy of Rachel Ama's Vegan Eats here.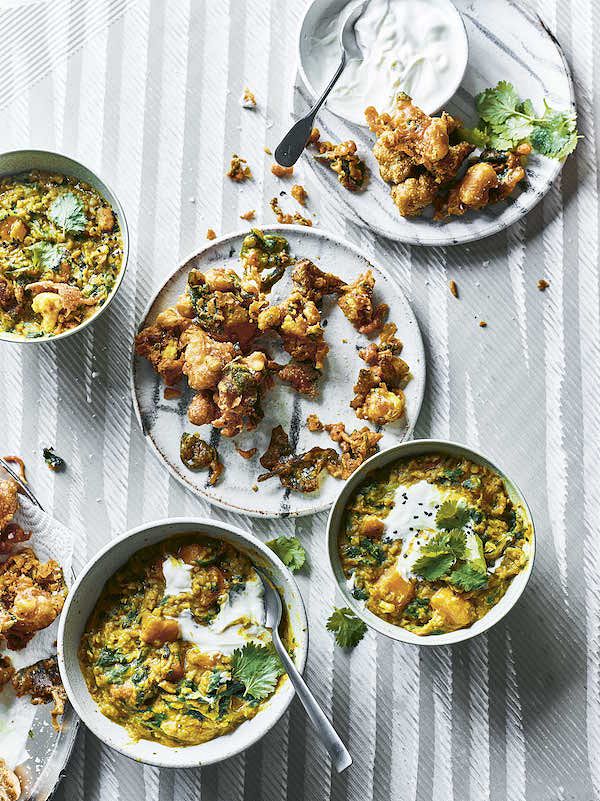 Sweet Potato Dhal with Cauliflower & Spinach Pakora from Green by Elly Pear
Spinach, squash and sweet potato dhal served up with yoghurt, naan or rice and deep-fried pakora is a real weekend feast.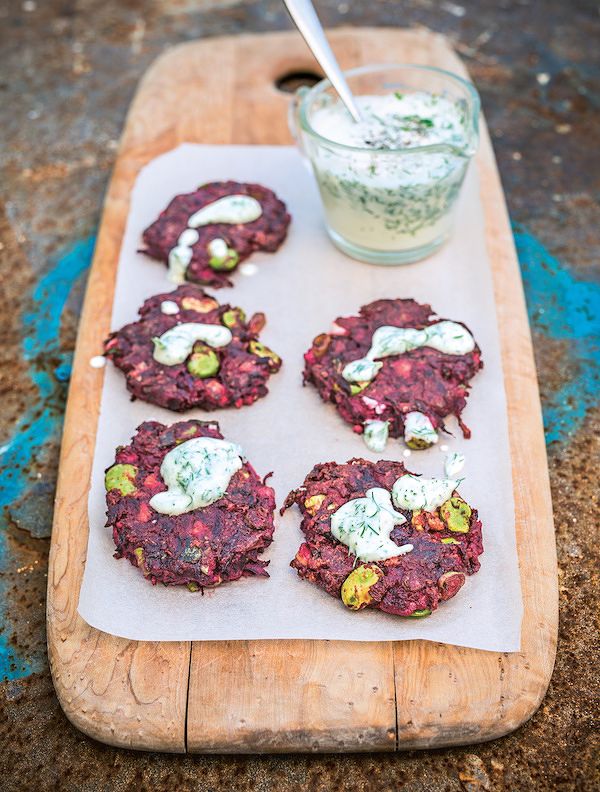 Beetroot & Cumin Fritters from Peace and Parsnips by Lee Watson
Sweet, earthy beets and fragrant cumin make the perfect duo in these little fritters. Serve them with a herbaceous dill and horseradish yoghurt as a starter or with a selection of mezze.
Get your copy of Peace and Parnsips here.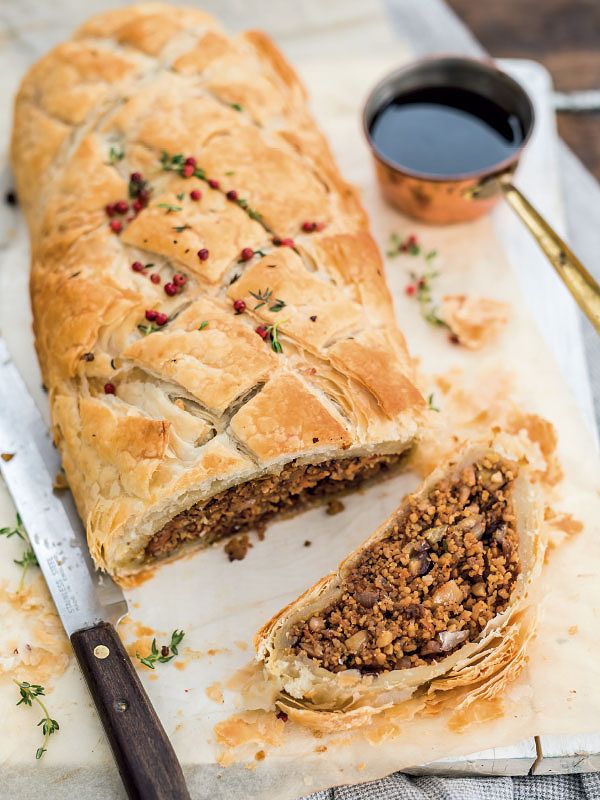 Chestnut and Cashew Wellington from The Happy Pear: Recipes for Happiness by The Happy Pear
Stuffed with nuts, celeriac, sage, thyme and with soy sauce for depth of flavour, this impressive Wellington is even better when served with cranberry sauce and homemade vegan gravy. 
Get a copy of The Happy Pear: Recipes for Happiness here.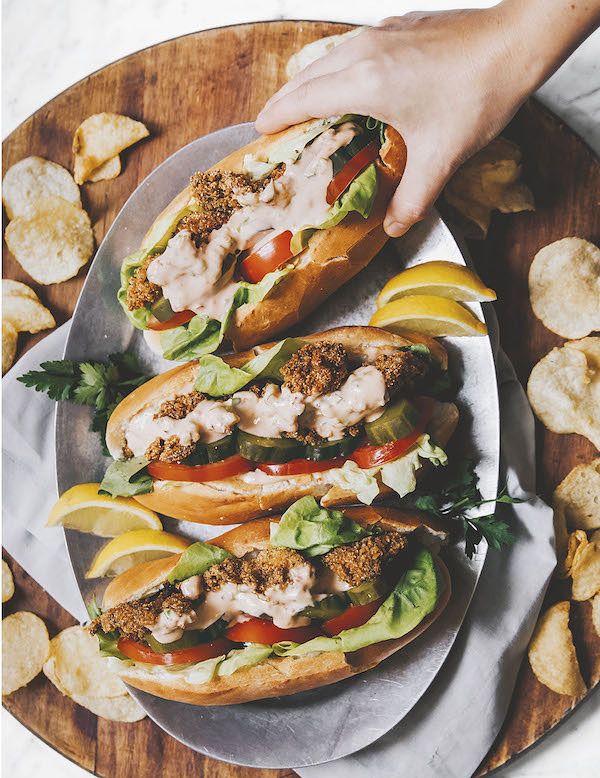 Oyster Mushroom Po'Boy from Vegan Comfort Classics by Lauren Toyota
Oyster mushrooms coated in crispy panko breadcrumbs, stuffed into a toasted bun with Thousand Island dressing, tomato slices, crunchy Cos lettuce and gherkins, this is an epic vegan twist on a New Orleans dish – serve it up to friends with cold beers. 
Order Vegan Comfort Classics here.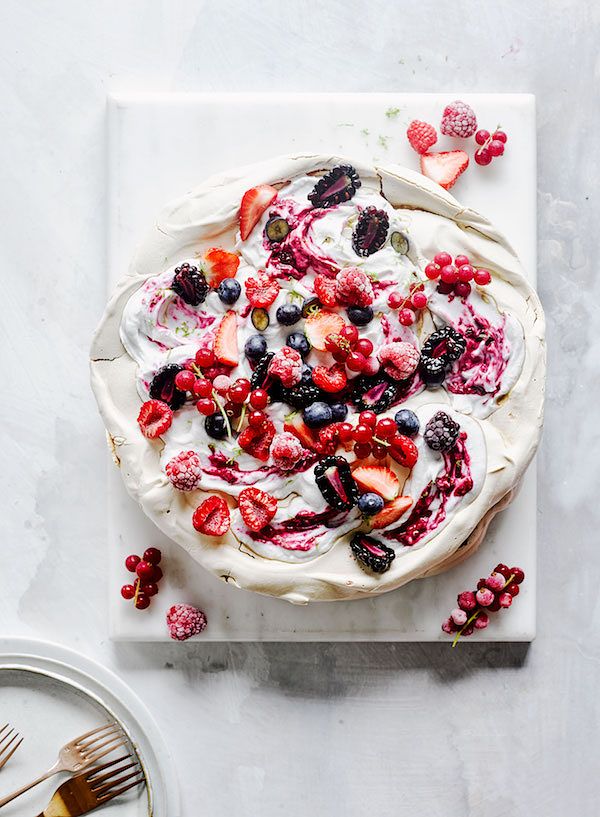 Vegan Layered Pavlova with Coconut Cream from Rachel Ama's Vegan Eats by Rachel Ama
This clever vegan meringue is made with aquafaba instead of egg whites – aquafaba is the liquid from a can of pulses that whips into light meringues with a slight crisp outer shell. Finish with whipped coconut cream, fresh or frozen berries and a tasty and decorative berry drizzle.