Ottolenghi Flavour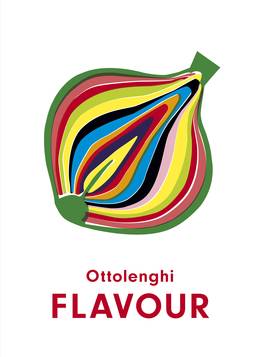 Who are the authors? Yotam Ottolenghi is the owner of multiple restaurants, the author of six bestselling cookbooks, and a paradigm-shifting force on the global food scene. His now eponymous style of cooking has helped to popularise bold, exciting Middle Eastern flavours, and has reshaped our attitudes towards eating and entertaining.
Ixta Belfrage spent her youth travelling widely, immersing herself in the cuisines of countries including Italy, Mexico, and Brazil, before coming to work at Yotam's NOPI restaurant. From there, she moved to the Test Kitchen, where she has worked for the last four years, contributing to Yotam's columns in The Guardian and The New York Times.
What's it about? Ottolenghi Flavour is the much-anticipated third instalment in Ottolenghi's global bestselling, multi-award-winning Plenty series. Flavour-focussed, veg-centric recipes have always been at the heart of the Ottolenghi way of cooking, and Ottolenghi Flavour takes those principles to the next level. This book is not just about what to cook, but how to cook it - how to hack into the hidden depths of flavour contained within each vegetable, how to elevate simple produce to great heights, and how to match, offset, and complement your ingredients to create truly extraordinary dishes. The book is broken down into three parts, each dedicated to a fundamental element of flavour: Process, Pairing, and Produce. With over 100 recipes for everything from simple weeknight meals to standout dinner party dishes, accompanied by truly stunning photography, Ottolenghi Flavour is the book Ottolenghi enthusiasts and vegetable lovers everywhere have been waiting for.
Recipes we love: Aubergine Dumplings alla Parmigiana, Miso Butter Onions, Spicy Mushroom Lasagne, Cabbage 'Tacos' with Celeriac and Date Barbecue Sauce, and Romano Pepper Schnitzels.
Perfect for: Long-time Ottolenghi fans will absolutely adore Ottolenghi Flavour, as will anyone who's interested in levelling up their cooking, understanding their ingredients, and unlocking new depths of flavour.