A good burger doesn't have to be made from meat. The perfect meat-free patty, from halloumi to black bean, chickpea to portobello, can be found in this collection of creative recipes.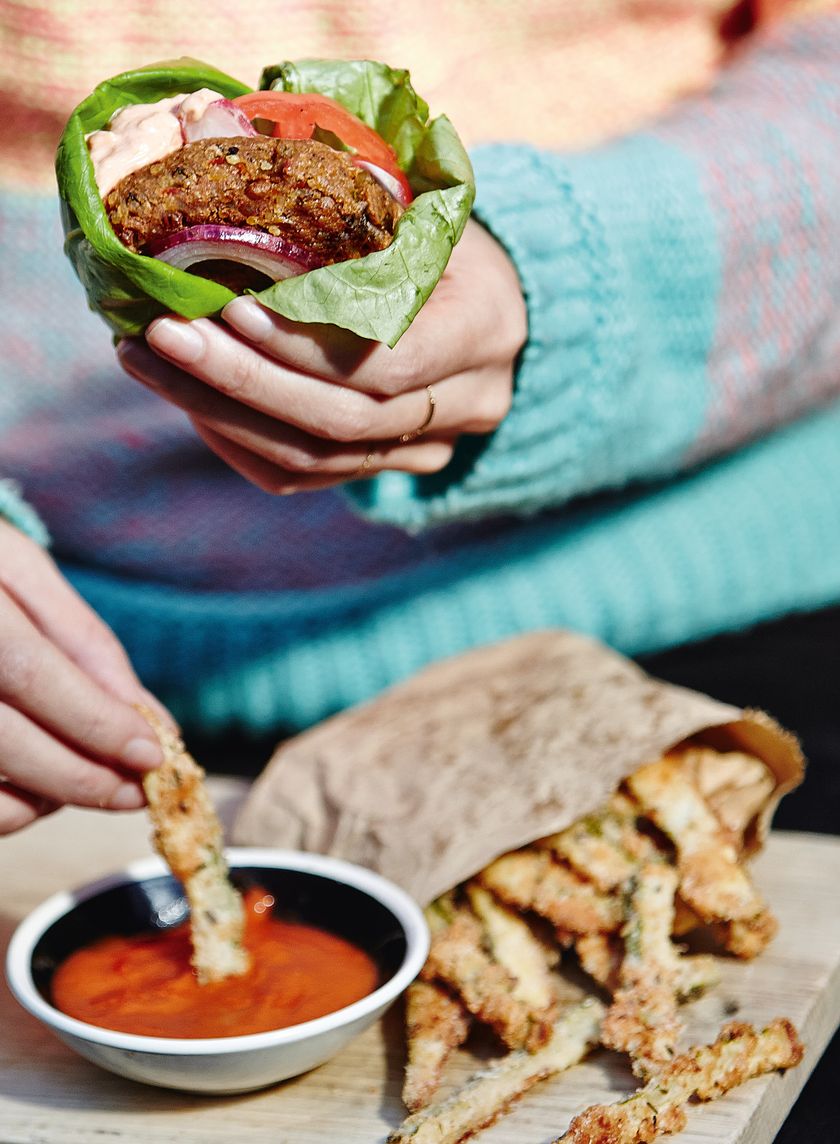 Feta & Black Bean Burgers from The Art of Eating Well by Melissa & Jasmine Hemsley
The mix of black beans and chestnut flour in this receipe from our favourite foodie sisters creates a patty that's perfectly crisp on the outside and creamy in the middle. Plus, we love the punchy kick of jalapeño and tang of feta too.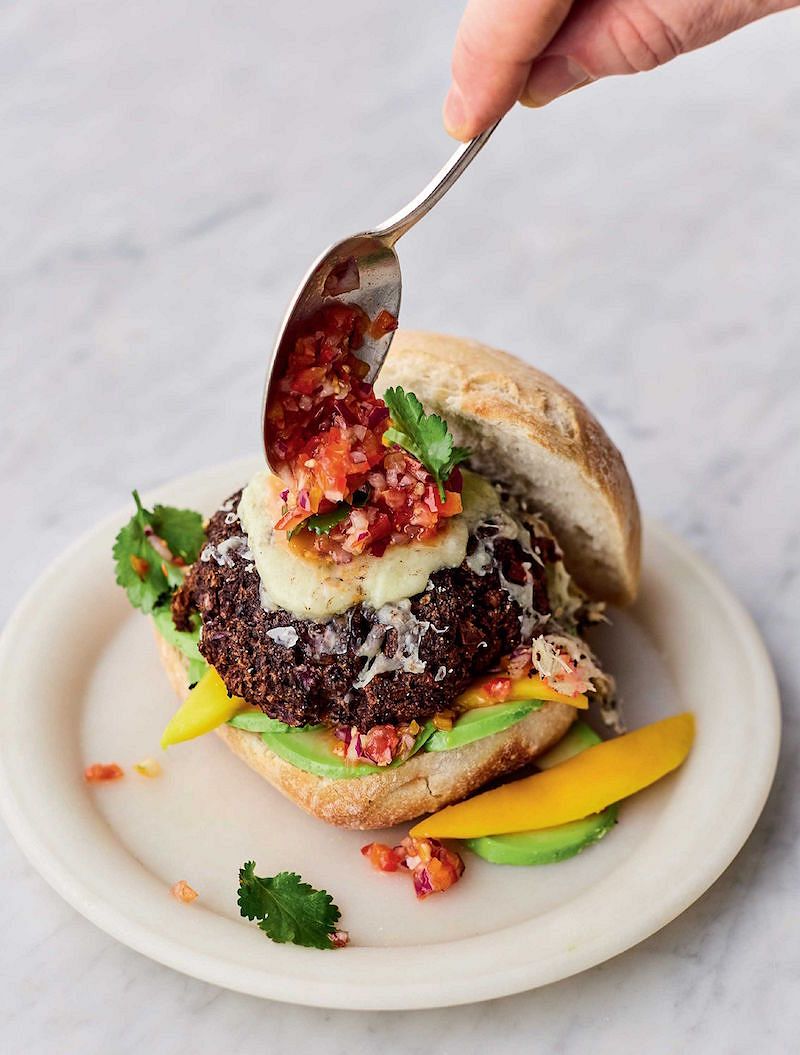 Roasted Black Bean Burgers from Veg: Easy & Delicious Meals for Everyone by Jamie Oliver
These protein-packed burgers are made with black beans and mushrooms, packed into soft rolls with fresh mango, avocado, and kicking tomato salsa – a great recipe for something vibrant, fresh and delicious.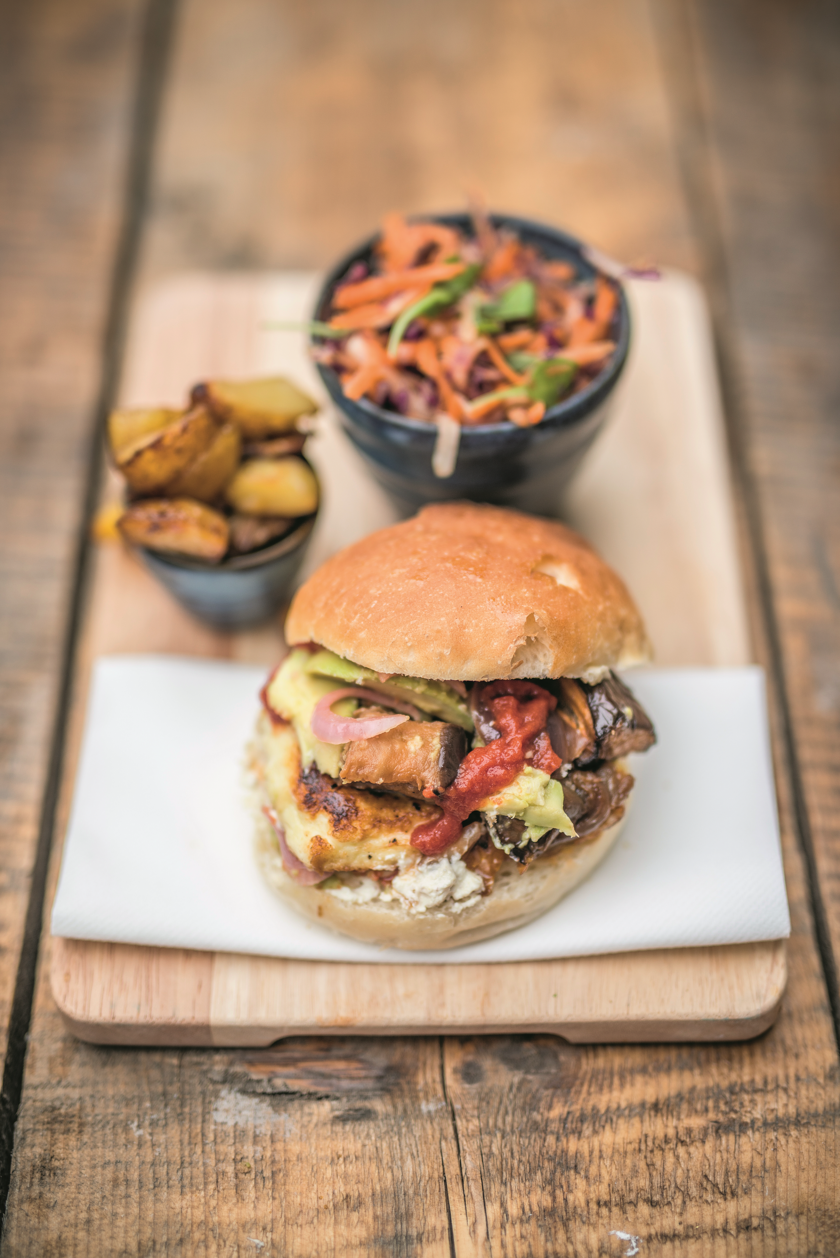 Grilled Halloumi Burgers with Chilli Ketchup and Tahini Mayo from The World of the Happy Pear by The Happy Pear
Oh halloumi, how we love you, let us count the ways. Halloumi is one of the best replacements for meat in a veggie burger and this ultimate recipe from veggie twins, The Happy Pear, is packed with flavour thanks to a tahini mayo and delicious chilli ketchup.
Buy The World of the Happy Pear here.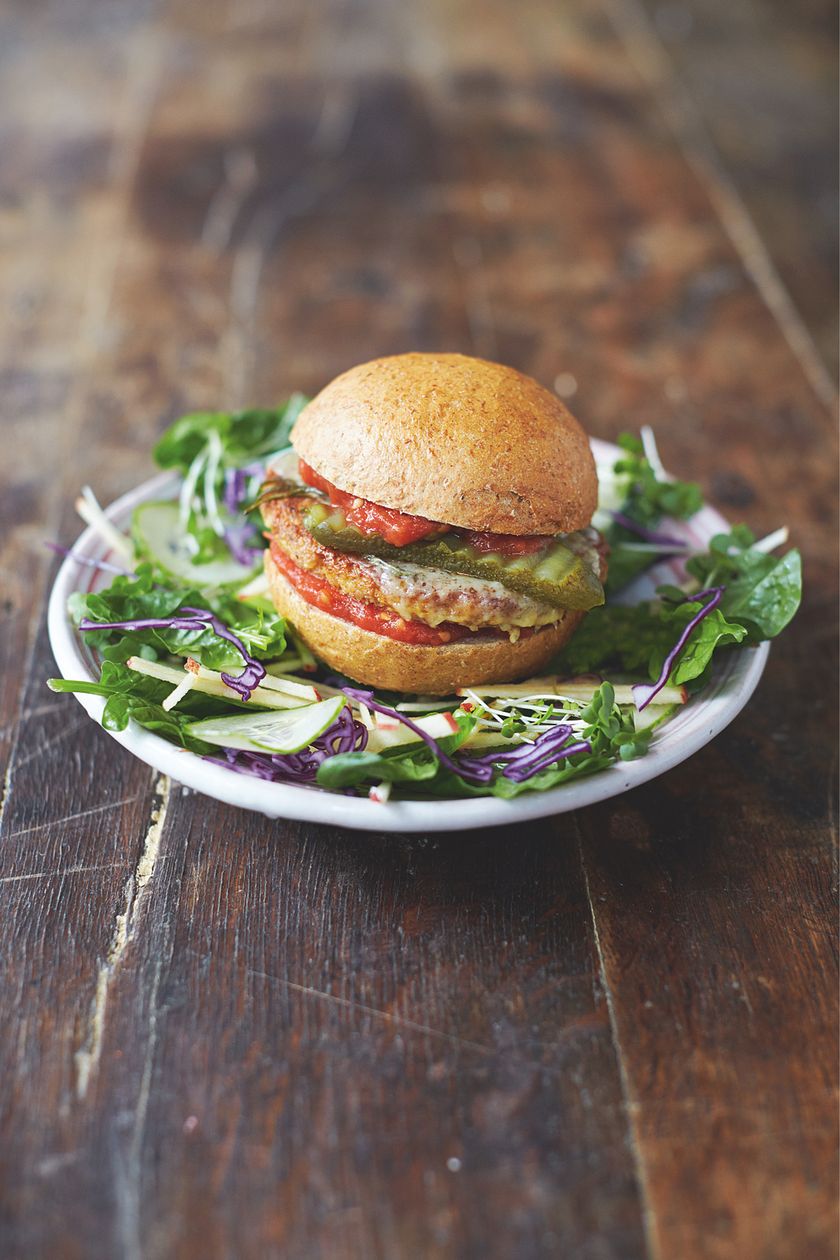 Mega Veggie Burgers, Garden Salad and Basil Dressing from Everyday Super Food by Jamie Oliver
This super healthy veggie burger is made using tofu, and served with a fresh garden salad and flavour-packed herby dressing. Who says burgers need to be off the menu if you're eating healthily?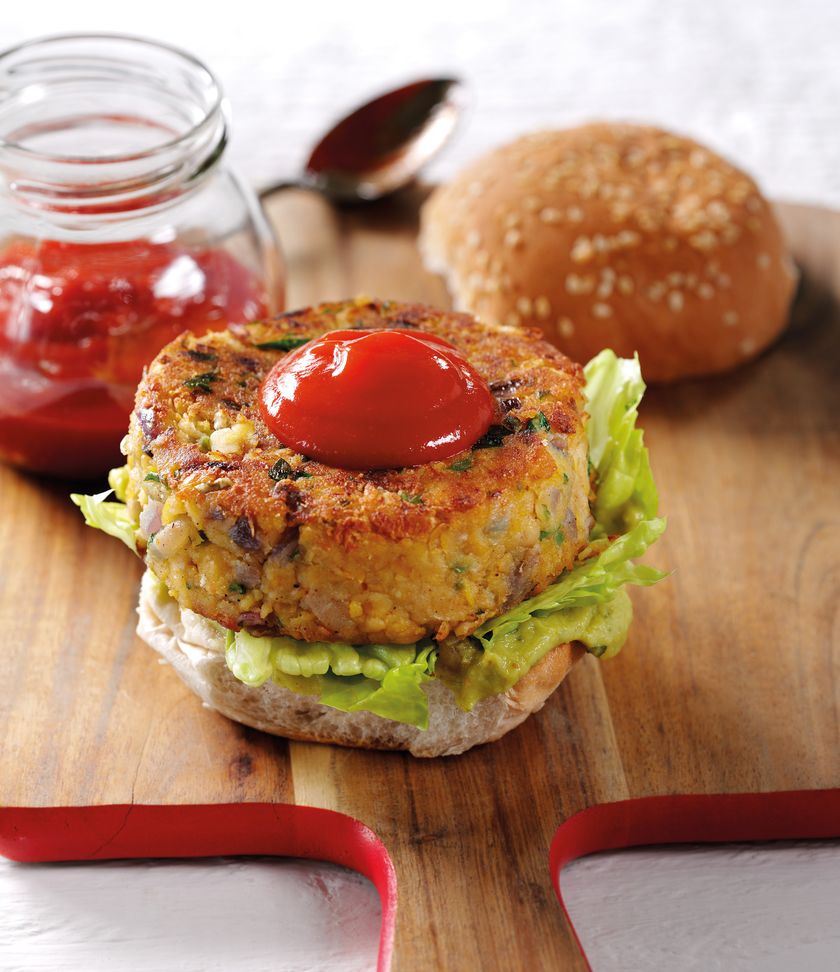 Mexican Veggie Burgers with Sriracha Ketchup from The Hot Sauce Cookbook by Heather Thomas
These chunky chickpea burgers are a Mexican flavour sensation with flavours of jalapeño, lime and coriander and a topping of guacamole and hot sauce ketchup. ¡Arriba!
Get The Hot Sauce Cookbook here.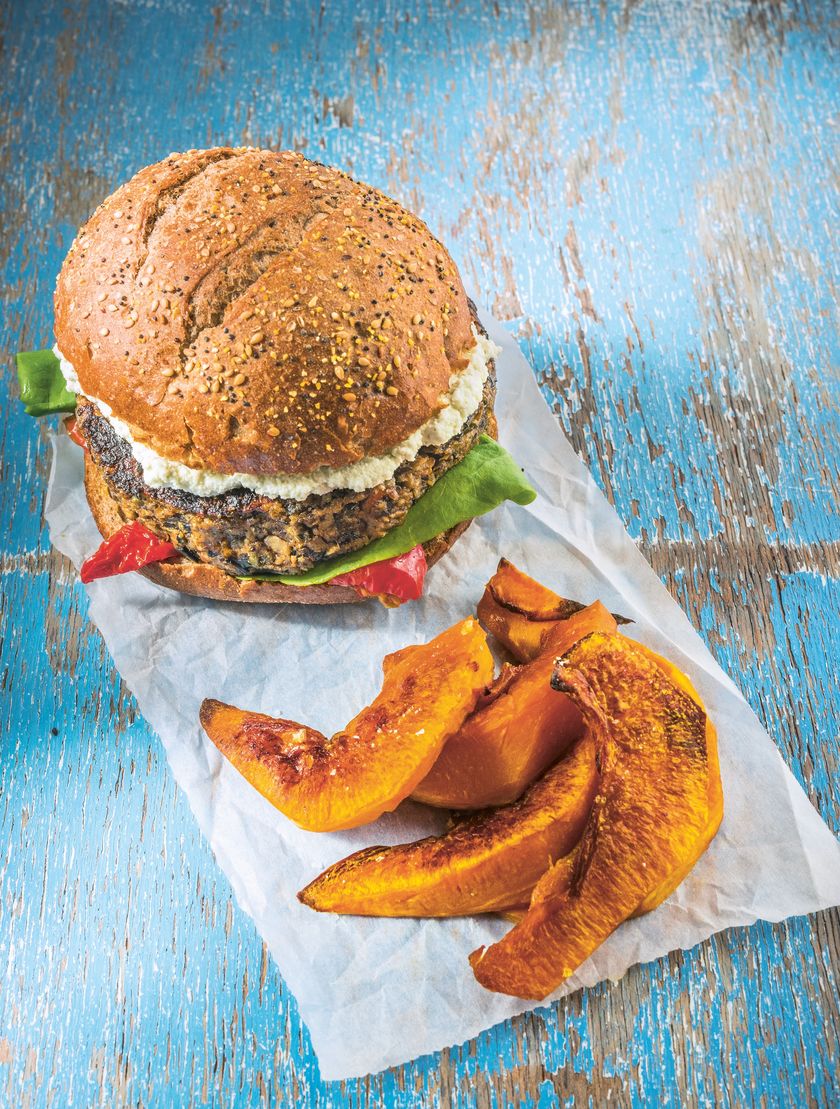 Portobello Pecan Burger with Roasted Pumpkin Wedges from Peace & Parsnips by Lee Watson
This vegan recipe uses a blend of portobello mushrooms and pecans to create a truly delicious animal product free burger. Definitely don't skip the side of pumpkin wedges too.