One pan meals are our midweek saviours. They're delicious, often quick and always save on the washing up. Here we've rounded up 12 of our favourite one pan recipes that we go back to week on week.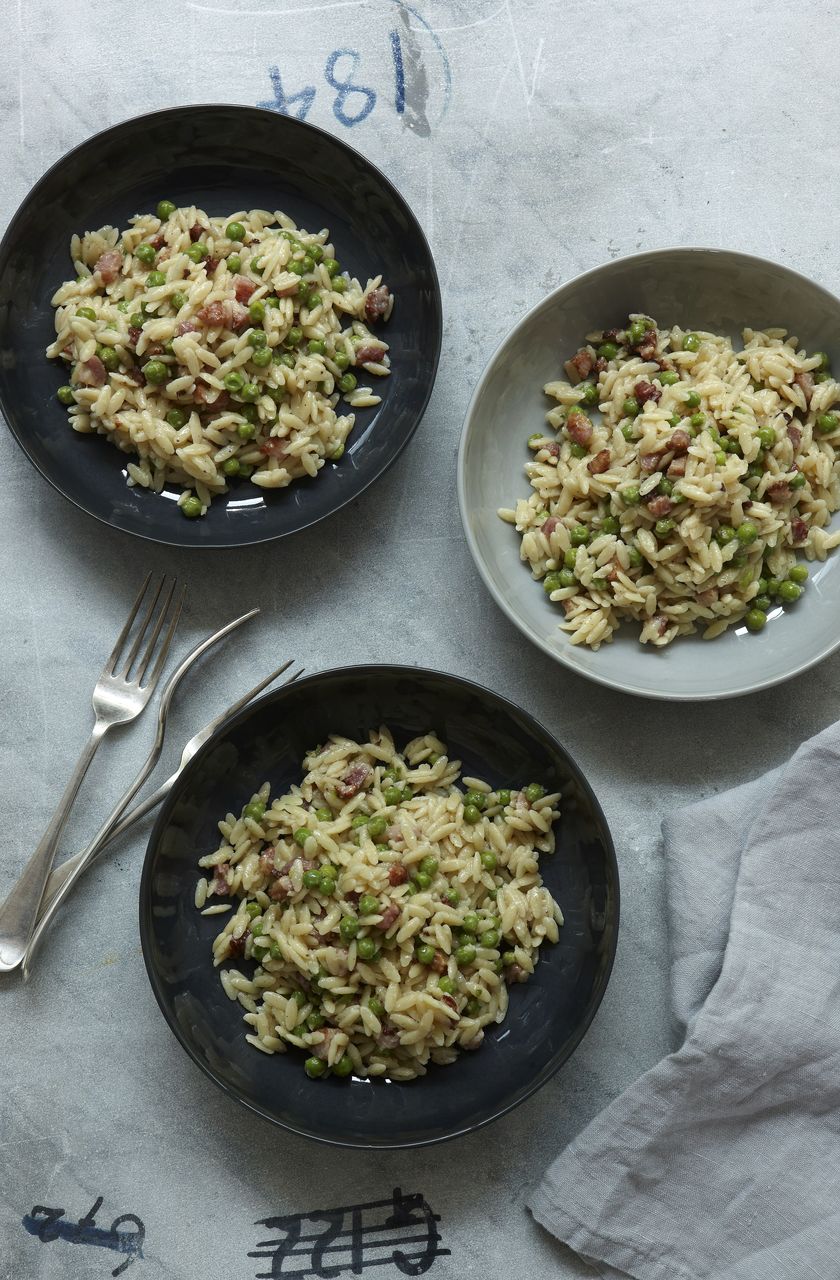 Pasta Risotto with Peas and Pancetta from Nigellissima: Instant Italian Inspiration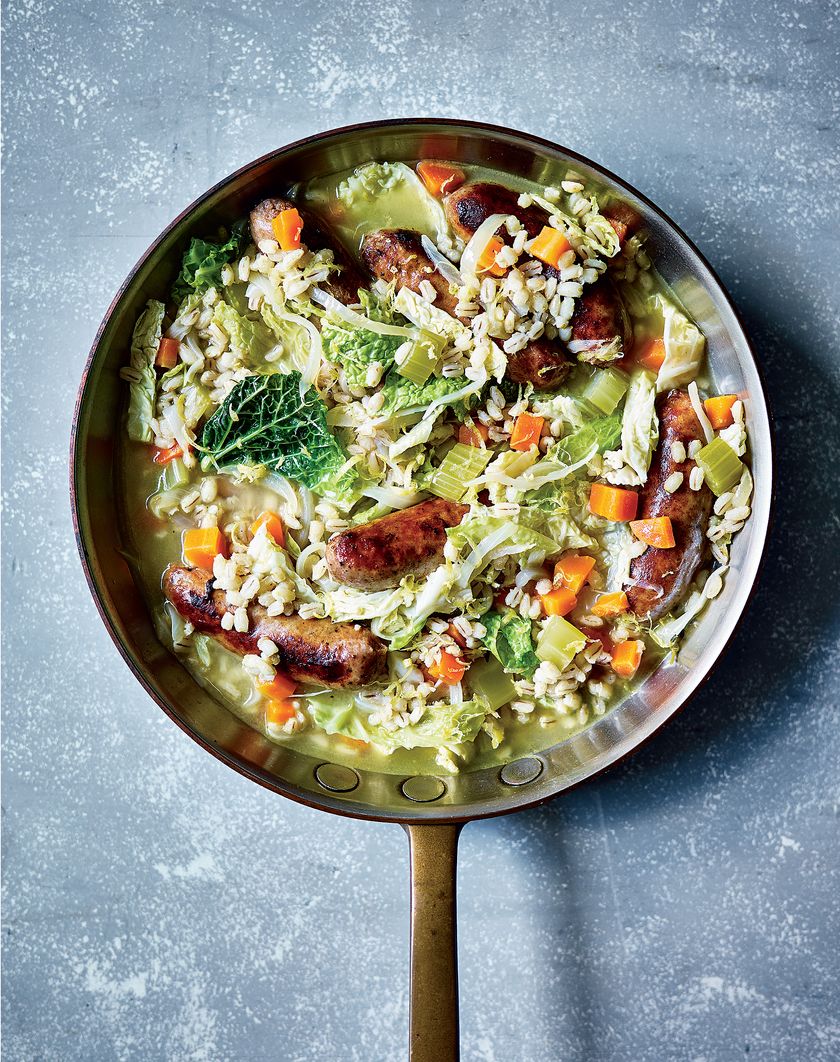 Sausage and Pearl Barley Stew from One Pan. 100 Brilliant Meals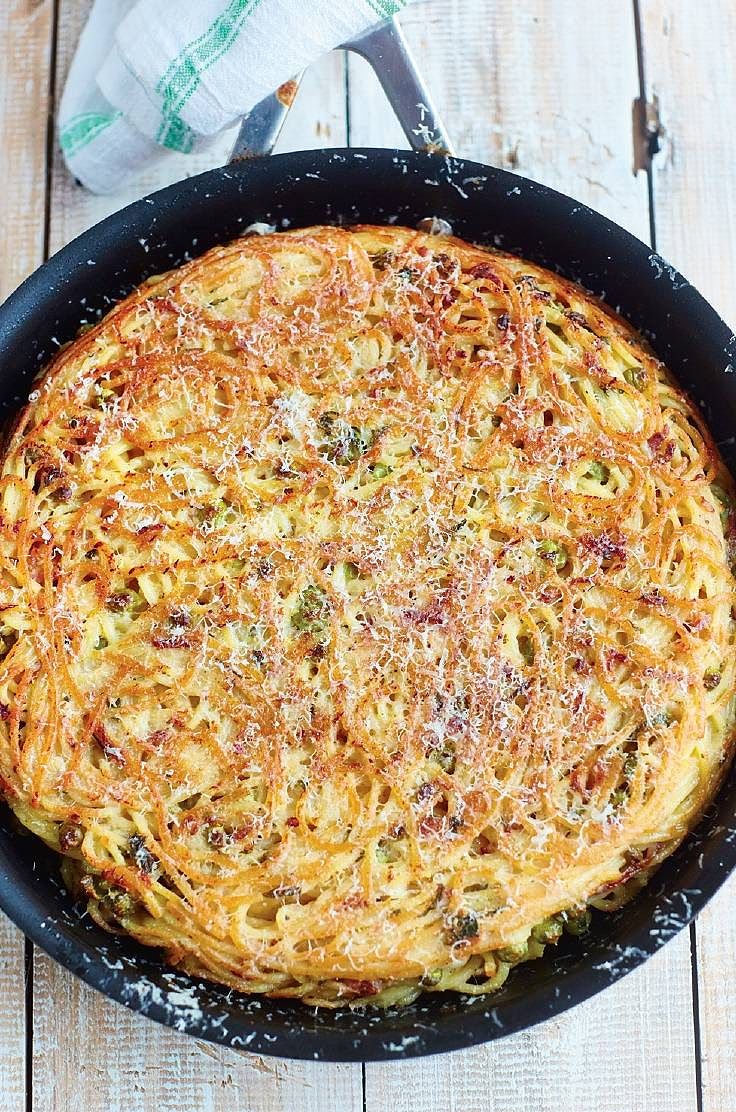 Pasta Frittata Lots of Ways from Jamie's Food Tube: The Pasta Book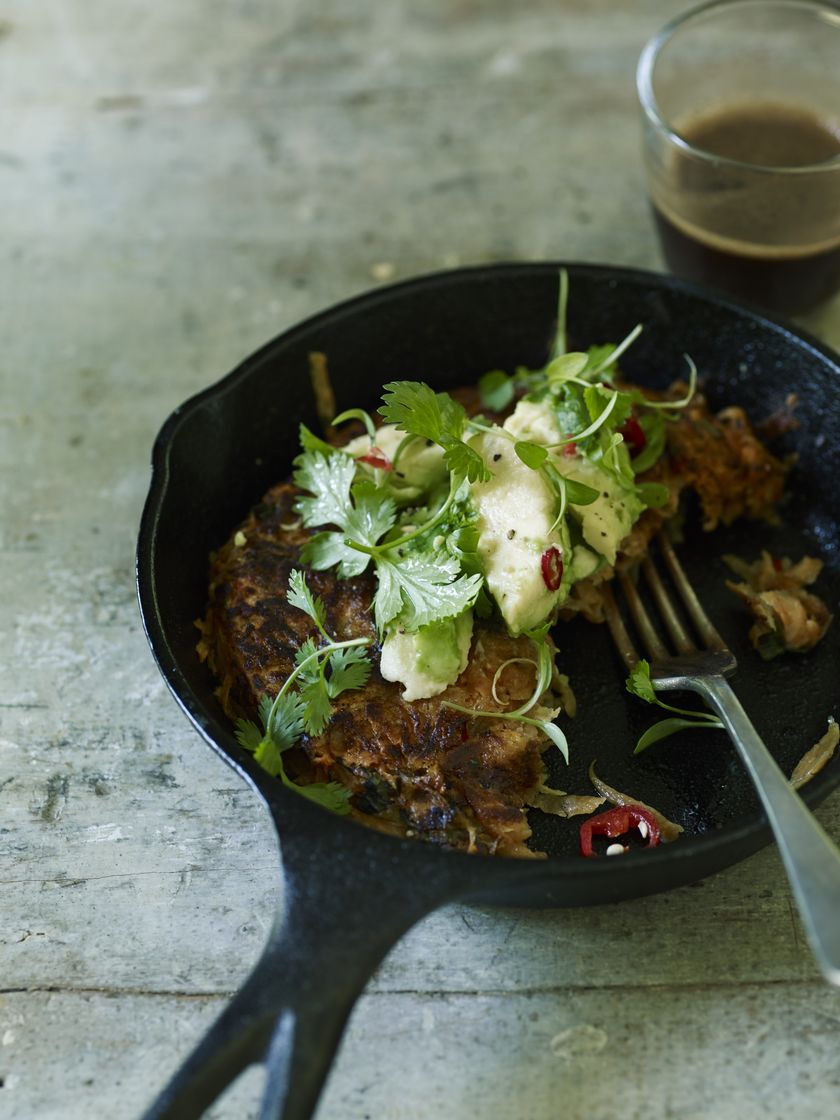 Sweet Potato Cakes with Lime and Avocado from The New Vegetarian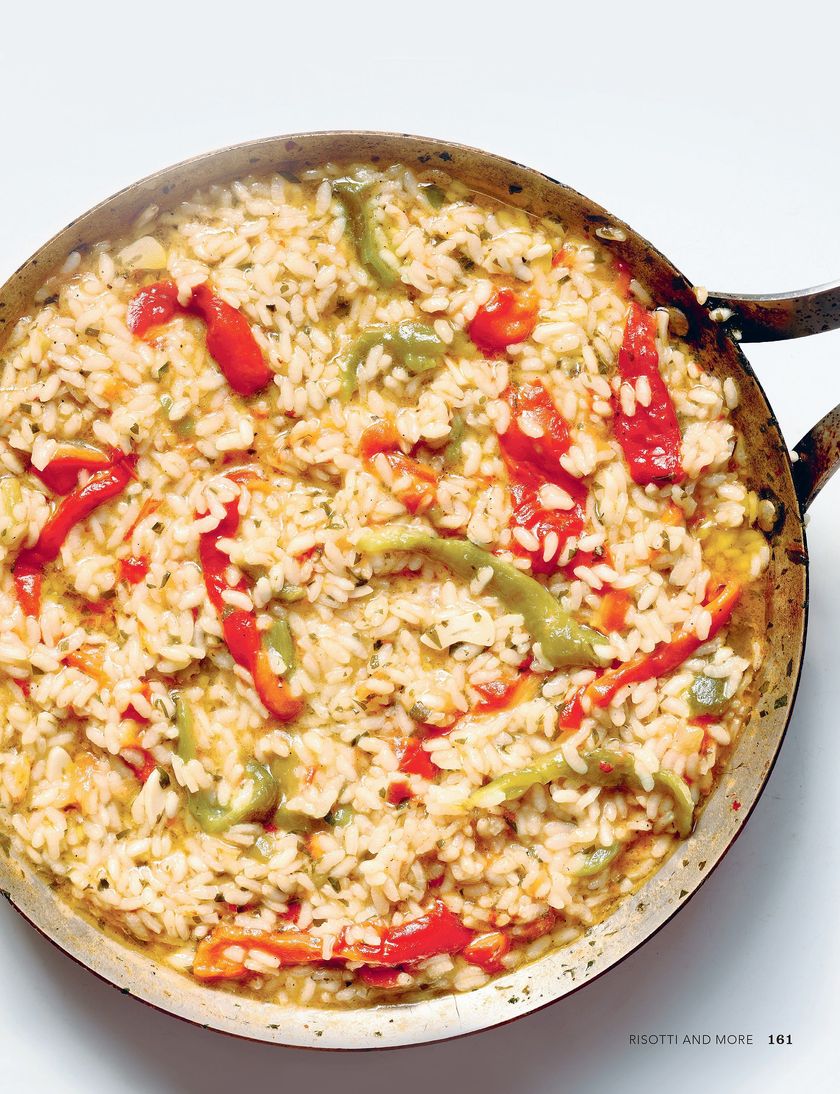 Risotto with Peppers from Italian Kitchen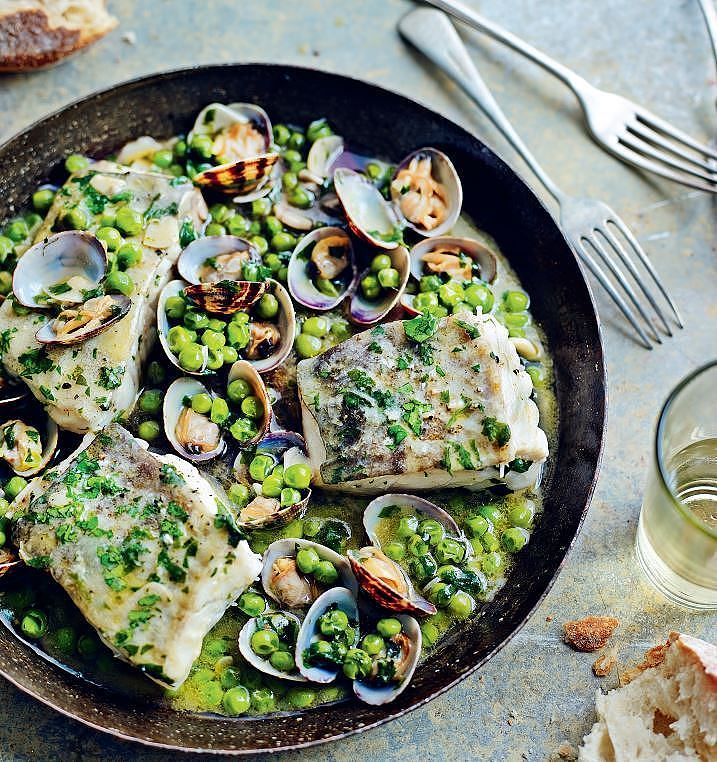 Cod with Peas and Parsley from Tapas Revolution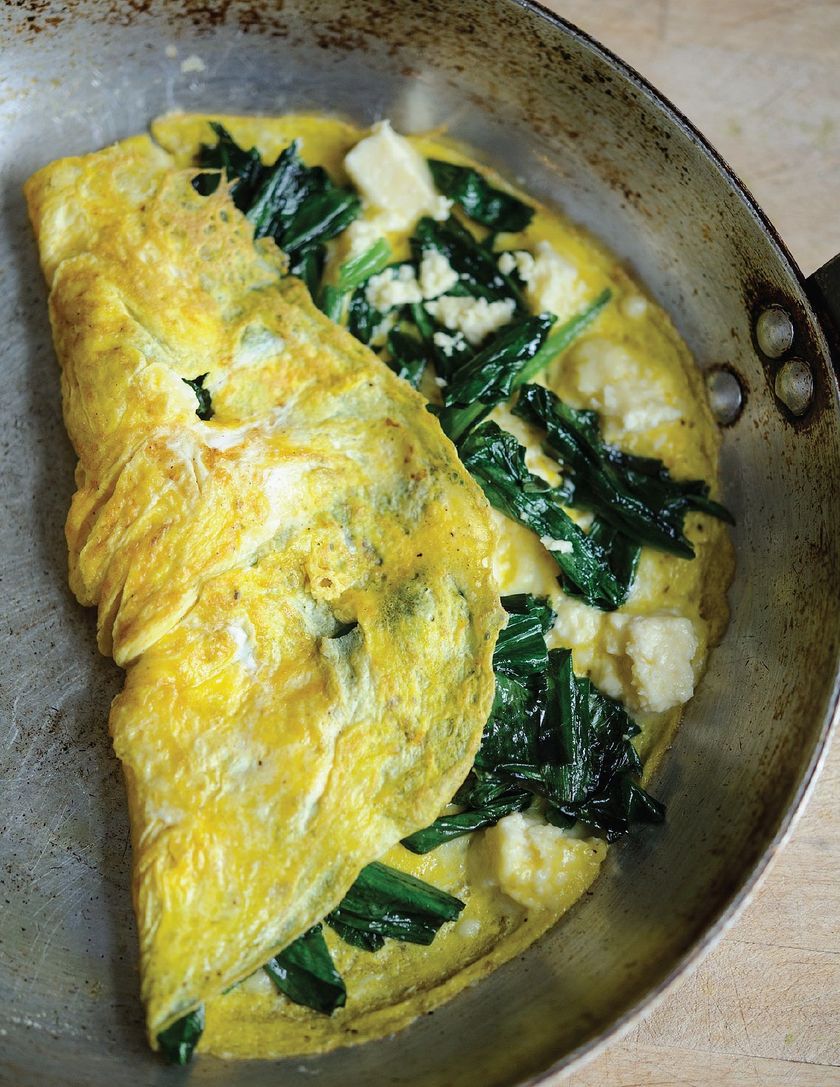 Omelette with Caerphilly & Wild Garlic from A Good Egg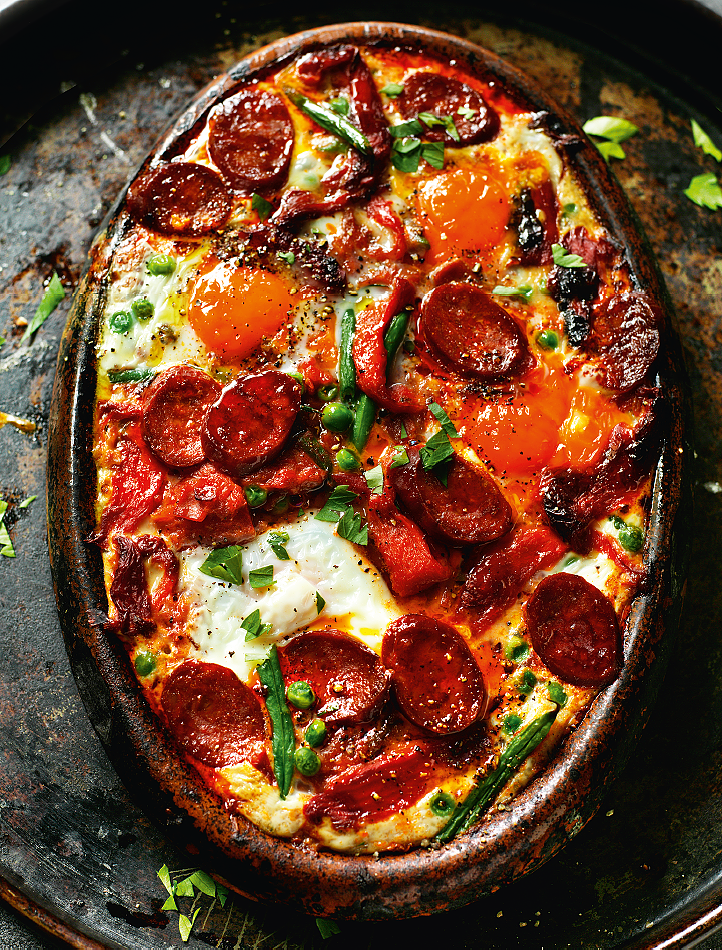 Flamenco Eggs with Tomato & Serrano Ham from Rick Stein's Long Weekends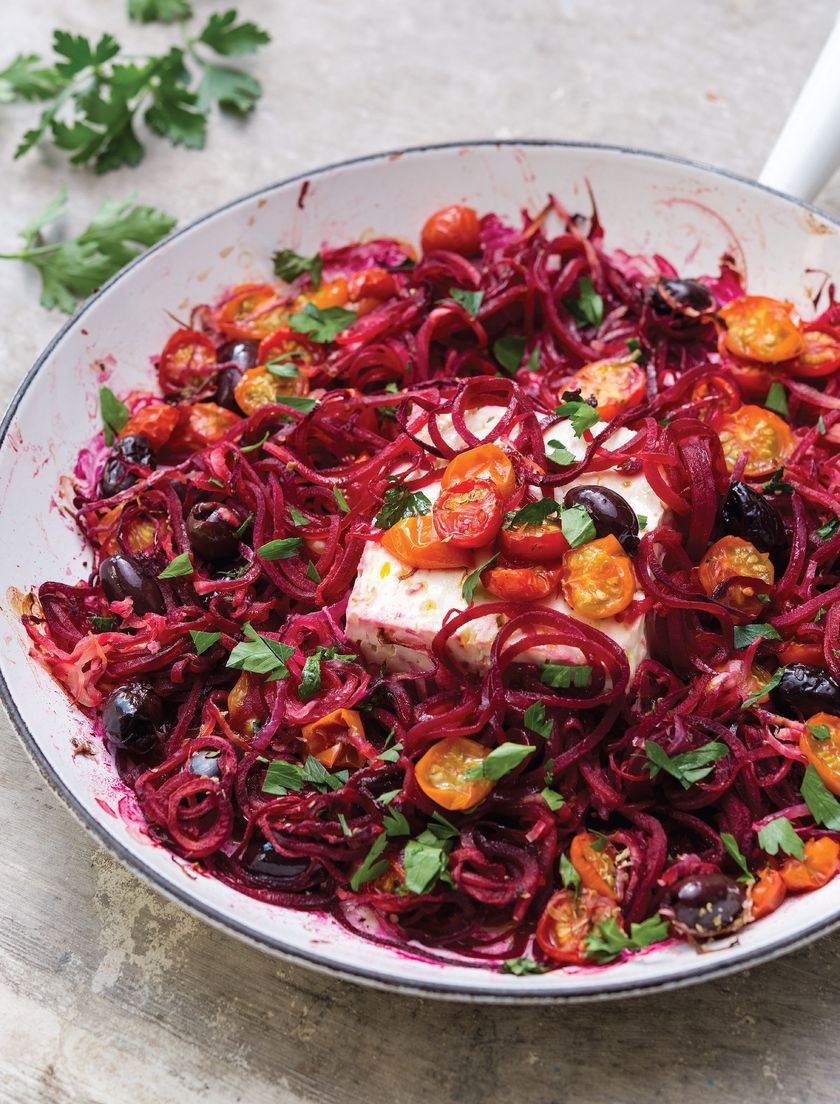 Mediterranean Beetroot and Feta Frying Pan Bake from Inspiralized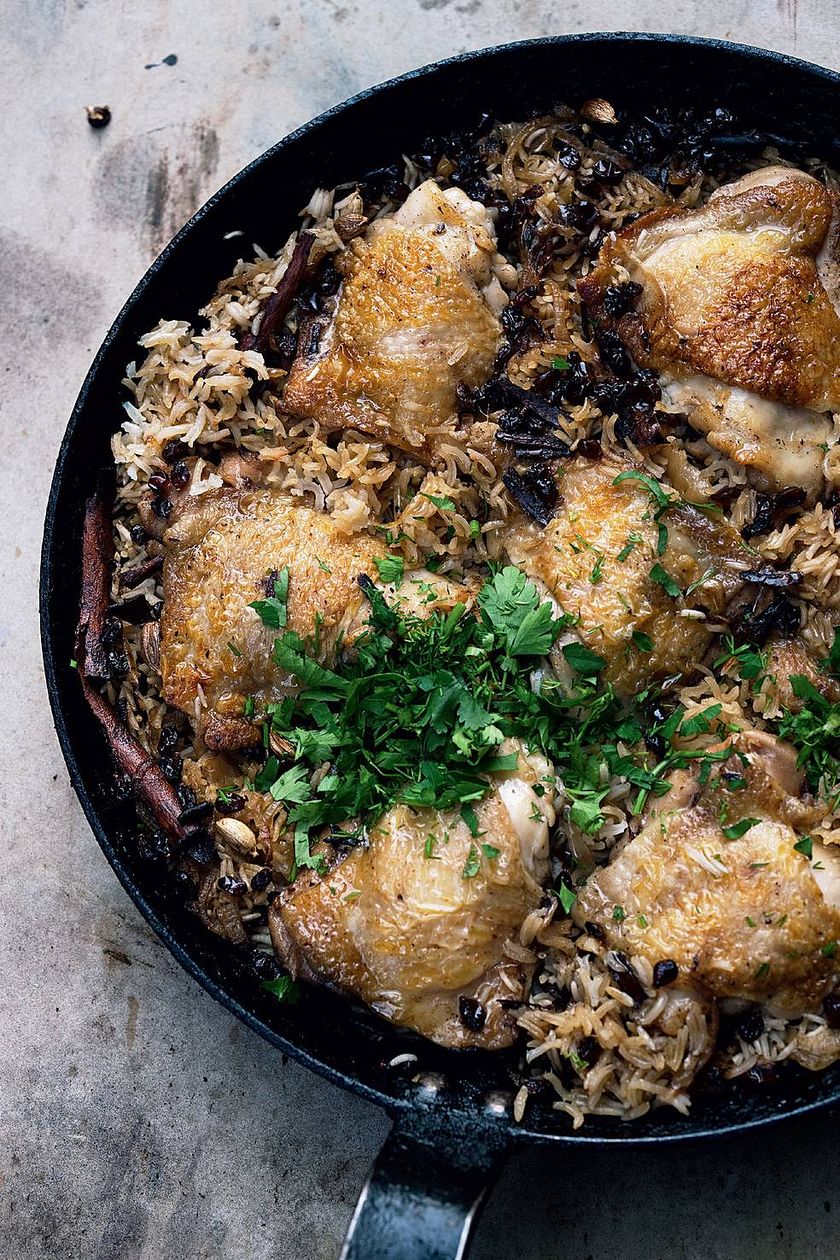 Chicken with Caramelized Onion & Cardamom Rice from Jerusalem
And for those with a sweet tooth, you can make one pan desserts too...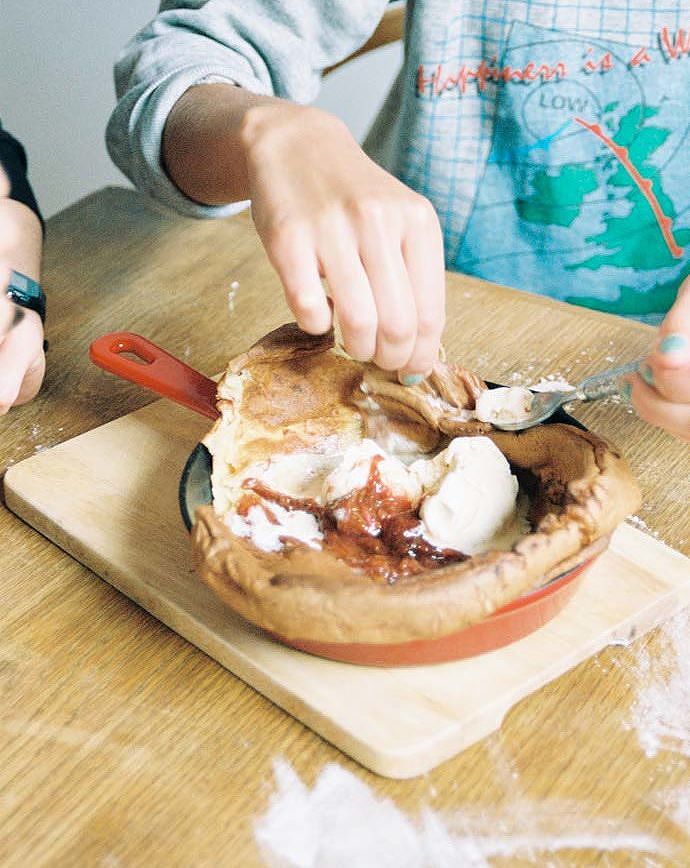 Harry Styles's Dutch Baby with Cinnamon Rhubarb from Flavour