With more of us cooking at home than ever, 2020 is turning out to be a vintage year for cookbooks too. From Nadiya Hussain's ode to the joys of baking to Jamie's revolutionary new book, 7 Ways, as well as new releases from the likes of Ottolenghi, Nigella, Mary Berry and author of The Roasting Tin series, Rukmini Iyer, here are some all-time classic cookbooks to add to your bookshelf.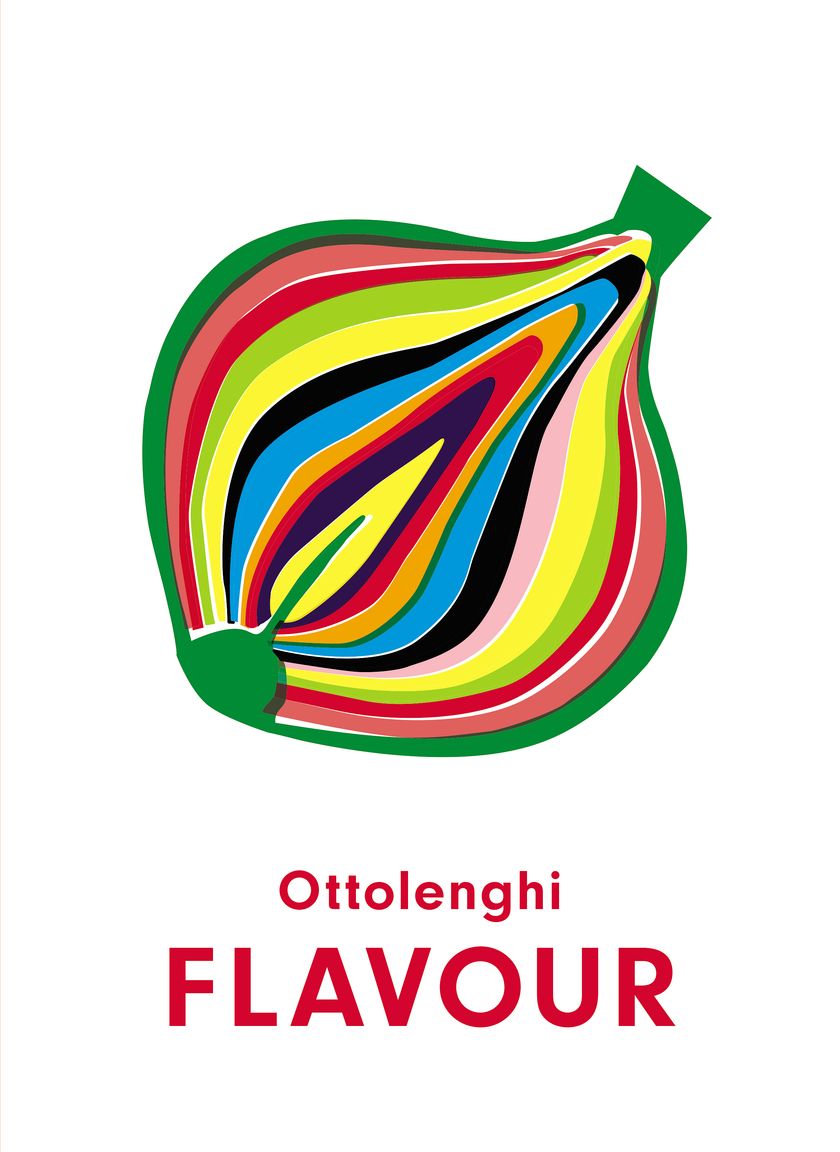 Ottolenghi FLAVOUR by Yotam Ottolenghi and Ixta Belfrage
Ottolenghi is back, this time in the company of his test kitchen colleague Ixta Belfrage. Ottolenghi FLAVOUR is all about hacking into the complex flavours hidden in the depths of simple vegetables. Yotam and Ixta guide their readers on everything from cooking processes to failsafe flavour-enhancers and creative ingredient pairing. Vegetarians, vegans, Ottolenghi fans, and flavour addicts will not want to miss this one.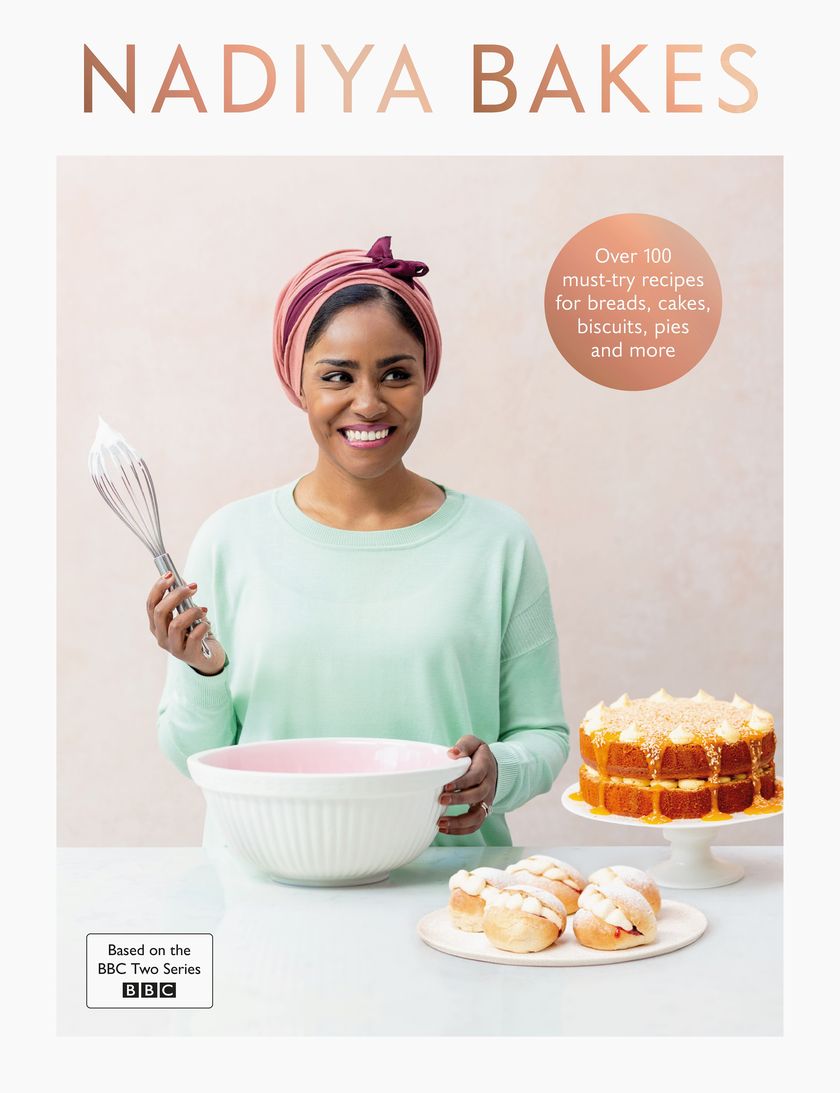 Nadiya Bakes by Nadiya Hussain
Nadiya Bakes is a celebration of baking in all its forms, from show-stopping celebration cakes, to simple traybakes, savoury bakes, and everything in between. With Nadiya's characteristic warmth, humour, and straightforward instructions, this joyful book is ideal for bakers at every skill level. Bake along with the accompanying BBC2 series.
Get yourself a copy of Nadiya Bakes here.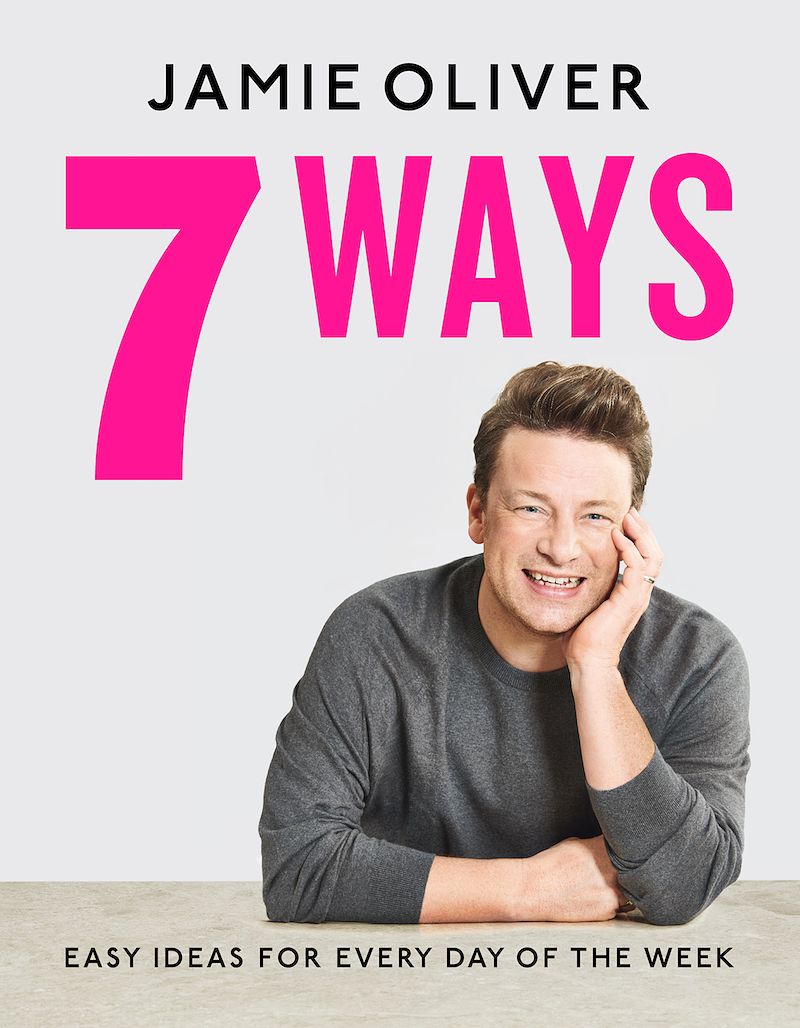 7 Ways by Jamie Oliver
Want clever, quick, healthy and easy-to-make midweek meals? Jamie has done it again with his most recent cookbook, 7 Ways. Jamie's picked out 18 of our favourite supermarket purchases, from chicken to salmon, mushrooms to broccoli, potatoes to sausages and shared 7 simple, affordable, creative recipes to help us make the most of each of them. With easy-to-find, short ingredients lists (each with a visual key), you'll find it easy to mix up your routine and make the most of what's in your fridge.
Order a copy of 7 Ways here.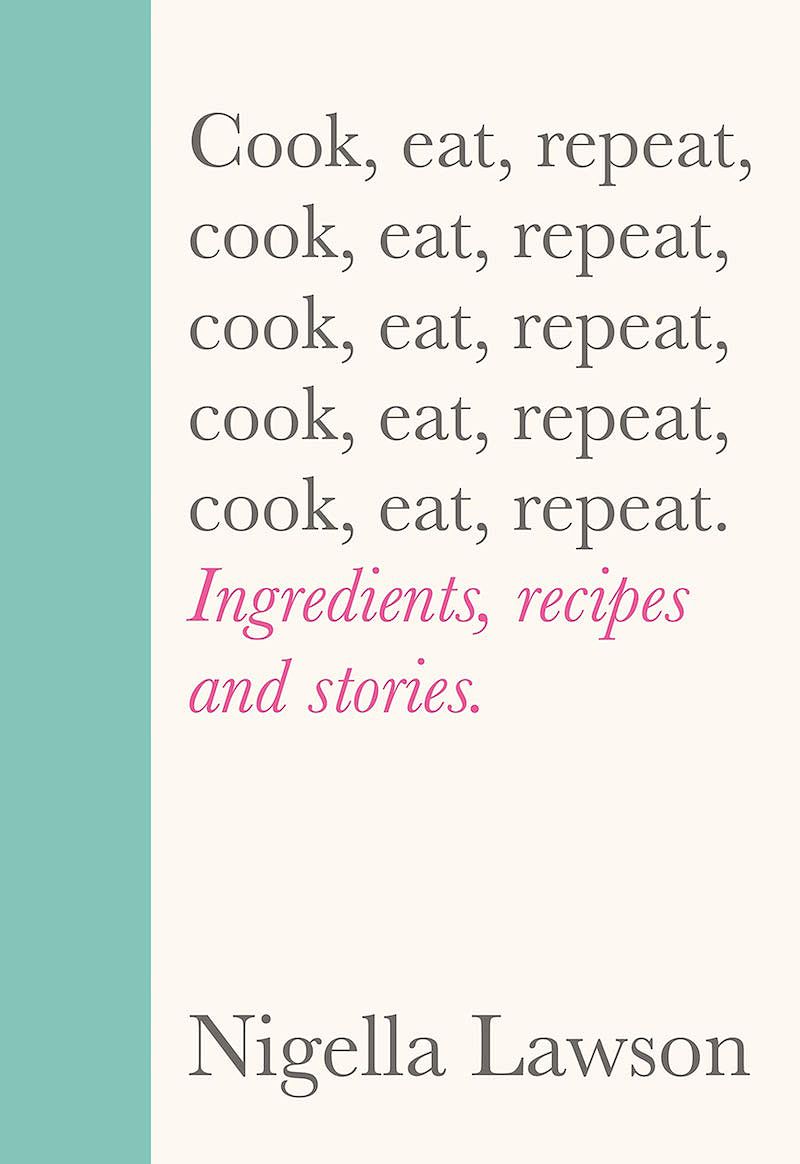 Cook, Eat, Repeat: Ingredients, Recipes and Stories by Nigella Lawson
For anyone who loves reading Nigella's prose as much as cooking her recipes, this latest cookbook is a must-have. With over 150 recipes, interspersed with narrative essays, Nigella shares the rhythms and rituals of her kitchen, with deliciously, homely recipes including Chicken with Garlic Cream Sauce; Beef Cheeks with Port and Chestnuts and Wide Noodles with Lamb in Aromatic Broth. Curl up and enjoy.
Get your copy Nigella's latest book here.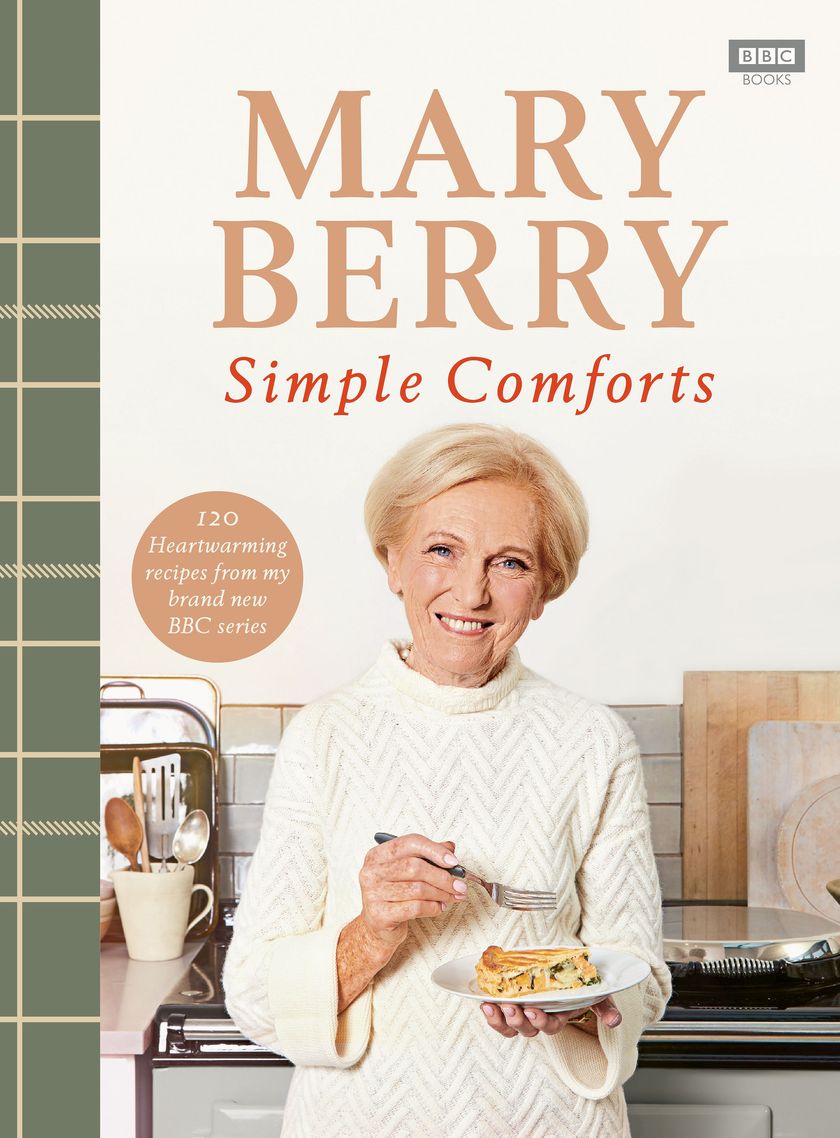 Simple Comforts by Mary Berry
Trust Mary Berry to create the ultimate comfort food cookbook! Simple Comforts is full of heart-warming, soul-soothing recipes, designed with home cooks in mind. Whether you're feeding a family on a weekday evening or entertaining friends at the weekend, there's something in Simple Comforts for every occasion. This book is particularly perfect for the cooler autumn and winter months - think warming stews, hearty roast dinners, and totally decadent desserts. Cook along with Mary's accompanying BBC2 series at home.
Order your copy of Simple Comforts here.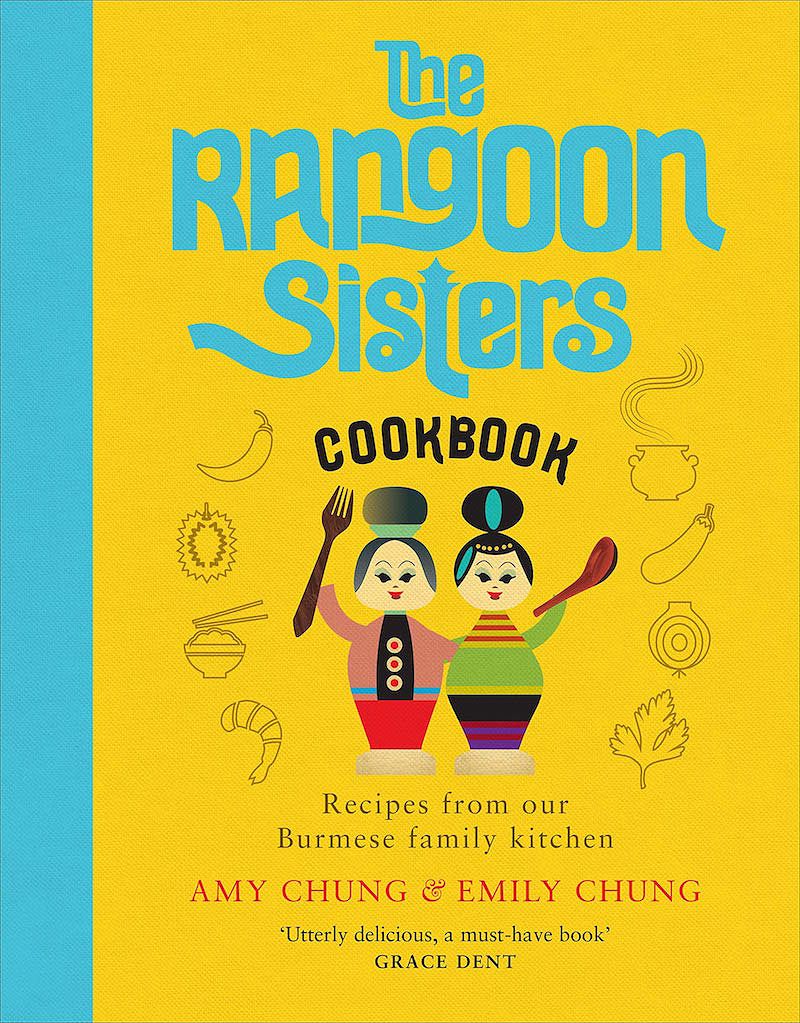 The Rangoon Sisters Cookbook: Recipes from our Burmese Kitchen by Amy Chung & Emily Chung
From the duo behind East London's popular Burmese supperclub, comes their eponymous first cookbook, The Rangoon Sisters. This recipe book does for Burmese food what Persiana does for Middle-Eastern, offering up authentic, flavour-packed recipes that can be recreated at home with no need for specialist equipment or hard-to-find ingredients. Alongside their famed Mohinga (fish chowder), which Grace Dent claimed 'the nicest thing I put in my mouth in 2017', find plenty of snacks and salads, curries, rice, noodles and sweets, including Stuffed aubergine curry, Butterbean stew and Coconut chicken noodles. Delicious!
Order a copy of The Rangoon Sisters Cookbook here.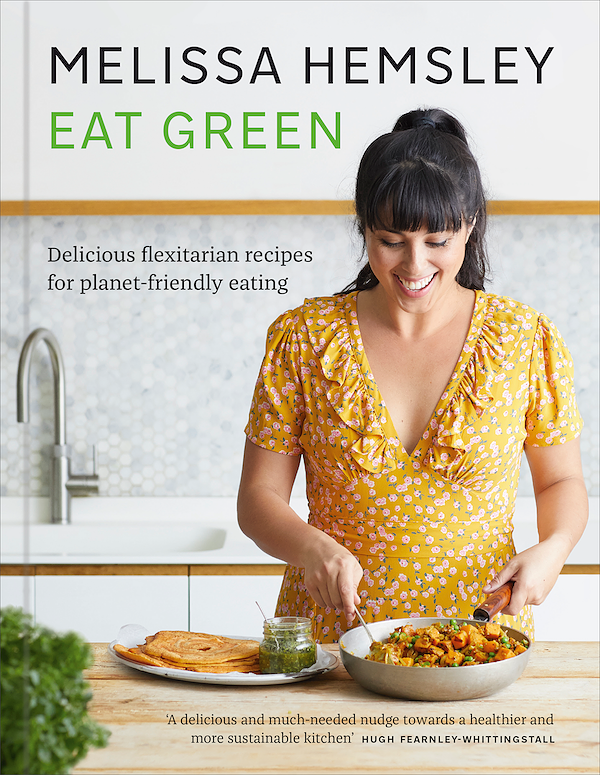 Eat Green by Melissa Hemsley
From the author of best-selling cookbook, Eat Happy, and one half of the Hemsley and Hemsley sister duo, Eat Green is a delicious manifesto for planet-friendly cooking. Expect Melissa's signature colourful, bold, feel-good recipes, championing seasonal vegetables and less but better quality meat, fish and dairy. Stuffed with flexi tips, food-saving advice and batch-cooking tips, a seasonal calendar and shopping and freezing insights, Eat Green will show you how to eat more sustainably whether you're a vegetarian, omnivore or something in between.  
Order a copy of Eat Green here.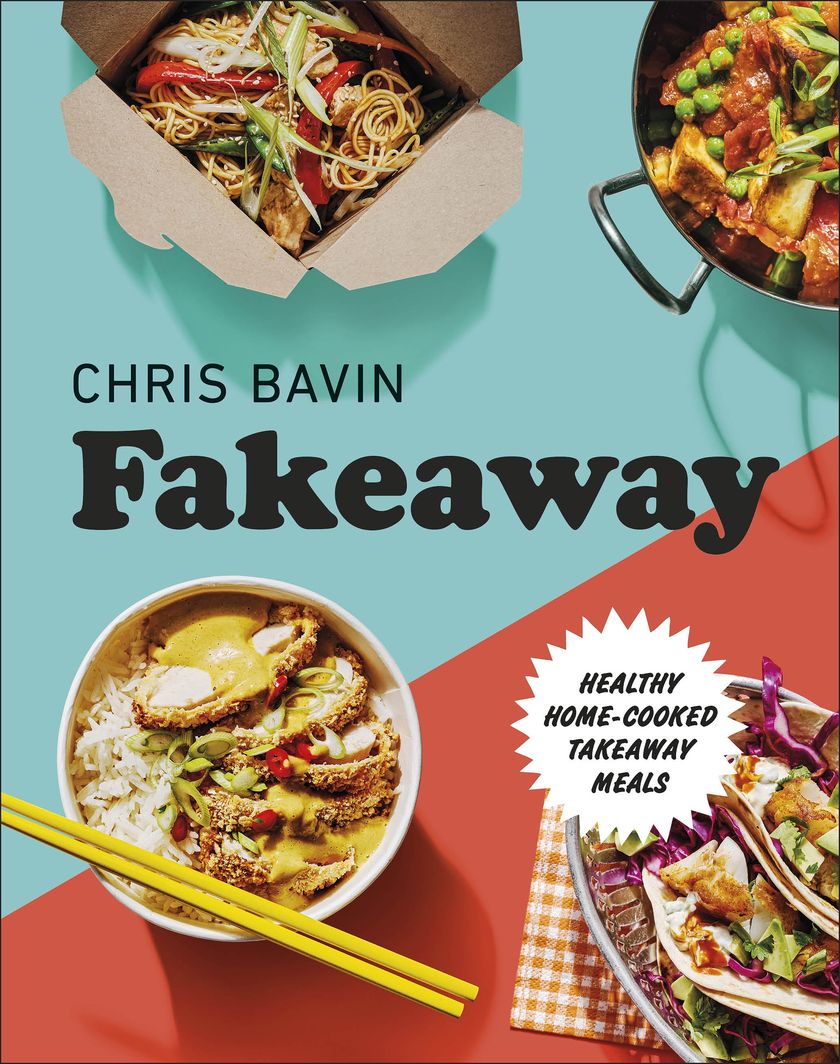 Fakeaway: Healthy Home-cooked Takeaway Meals by Chris Bavin
From popular BBC TV chef and presenter Chris Bavin, this cookbook will teach you how to recreate healthy twists on your favourite takeaways. Even if you're watching what you eat, you can put curries, stir-fries, burgers and chips back on the menu with 100 simple recipes, plus healthy ingredient swaps and savvy shopping ideas, for takeaway-inspired meals that don't feel like junk food!  
Order a copy of Fakeaway here.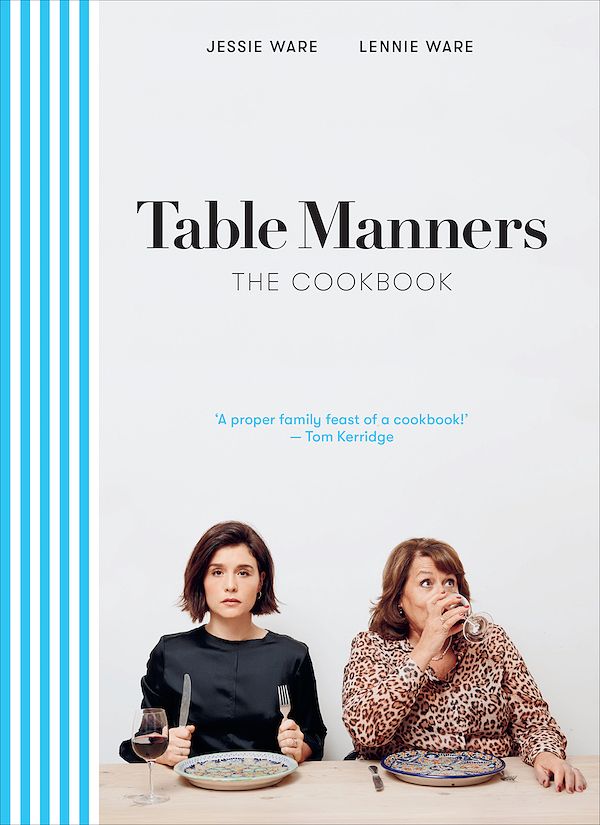 Table Manners by Jessie & Lennie Ware
Tune in to your favourite episode of Table Manners and cook along at home. Table Manners is the tie-in cookbook to the hit podcast of the same name, co-hosted by singer-songwriter Jessie Ware and her mum Lennie. Welcoming celebrity guests on to share their favourite home-cooked meal, Jessie and Lennie have entertained celebrities, from Nigella Lawson to Ed Sheeren, with brash, funny conversation and great home-cooking. Expect soulful, time-honoured recipes from the Ware household that are made for sharing with the ones you love.  
Get yourself a copy of Table Manners here.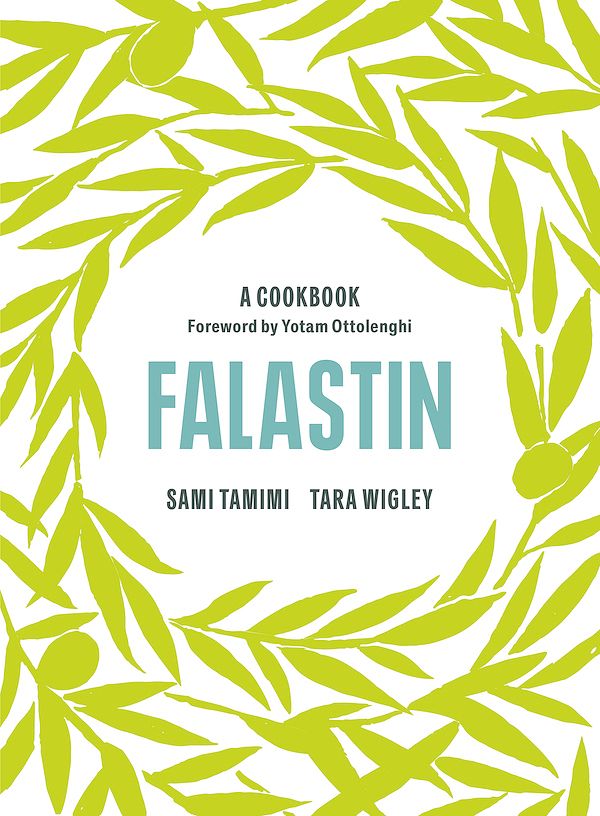 Falastin, Sami Tamimi & Tara Wigley 
A love letter to Palestine, its food and its people, this beautiful cookbook is for anyone who loves to travel while they cook. Written by the co-authors of several Ottolenghi cookbooks, Falastin is their mutual journey through Sami's homeland from Bethlehem and East Jerusalem to Nablus, Jenin, Haifa, Akka, Nazareth, Galilee and across the West Bank, collecting recipes from the country's diverse and distinct culinary regions. If you loved Ottolenghi and Sami Tamimi's Jerusalem cookbook, you'll love this.  
Order a copy of Falastin here. 
The Roasting Tin Around the World by Rukmini Iyer
The follow-up cookbook to the incredibly popular The Roasting Tin series, Rukmini Iyer is back with more traybake recipes that you can shove in the oven and onto the table in no time at all. This time, she brings you her greatest hits from countries around the world, reworking them into one-tin meals, combining ease and speed with bold, punchy, global flavours.  
Order a copy of The Roasting Tin Around the World here.