Soft, juicy and sweet, apricot season is hard to beat. Grown in the UK over the summer months, fresh apricots are delicious eaten just as they are, chopped into a fruit salad, blitzed into a smoothie or paired with grilled, roasted or barbecued meats for delicious contrast. Here's a round-up of our favourite apricot recipes to inspire you.
Apricot Noyau Ice Cream from La Grotta Ices by Kitty Travers
Have a go at making your own apricot ice cream with this creative recipe that uses apricots, egg yolks, cream and milk, as well as apricot kernels to impart a delicious almond flavour to your scoop. You'll need an ice cream machine for this. Get a copy of La Grotta Ices cookbook here. 
Apricot and Amaretto Cheesecake from SWEET by Yotam Ottolenghi & Helen Goh
Ottolenghi's Apricot and Amaretto Cheesecake brings together a classic flavour combination in this exquisite dessert recipe that will wow your dinner party guests.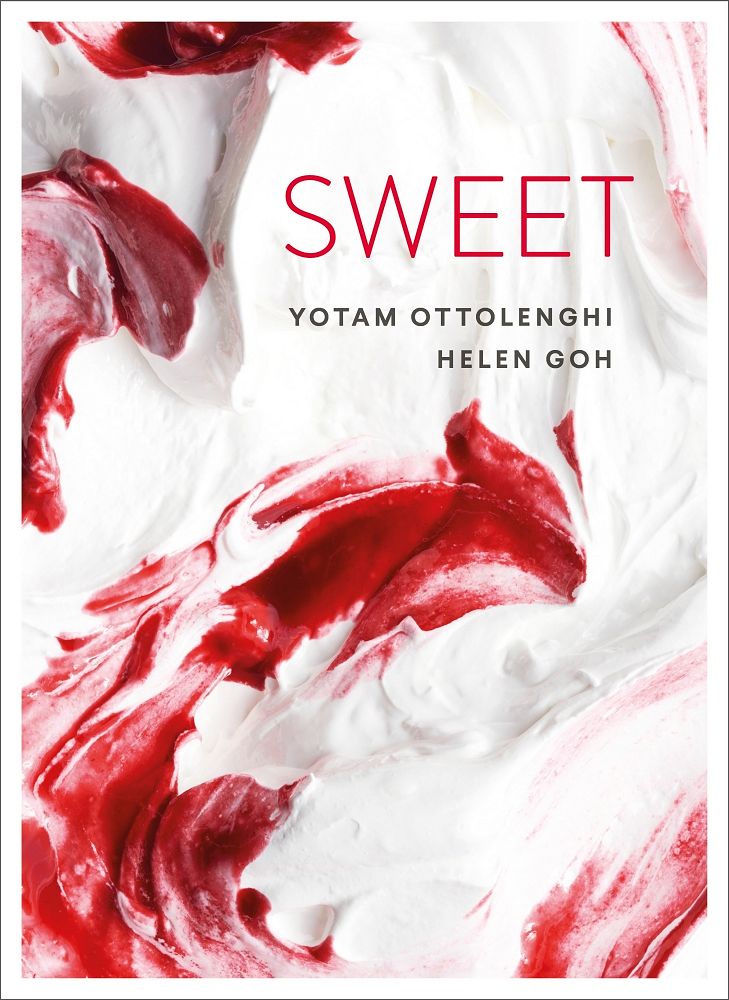 Sweet
Ottolenghi's cakes, bakes and desserts
Inspiring ideas for edible gifts
Dinner party and occasion showstoppers
Chargrilled Lamb Leg with Labneh & Poached Apricots from Ducksoup Cookbook by Clare Lattin & Tom Hill
Pair smoky, tender lamb with creamy labneh, blistered fresh apricots and thyme for a Sunday lunch that tastes of summer.
Order a copy of Ducksoup Cookbook here. 
Spelt and Rosemary Pittas with Apricot Compote and Tahini Yogurt from 26 Grains by Alex Hely-Hutchinson
The perfect balance of savoury and sweet, these delicious spelt and rosemary pitta breads, filled with an oozing apricot compote and tahini yogurt. Your weekend brunch routine will never be the same again. 
Order a copy of 26 Grains here.
Wattalapam Bread and Butter Pudding with Spiced Roast Apricots from The Modern Pantry by Anna Hansen
This recipe brings together a classic bread and butter pudding with the Sri Lankan flan-like dessert, wattalapam, topped with juicy apricots to compliment the delicious flavours of coconut and spices. 
Buy your copy of Moden Pantry here.
Apricot Pistachio Squares from Smitten Kitchen Every Day by Deb Perelman
Quite literally a slice of heaven, these Apricot Pistachio Squares are the ultimate teatime treat. The recipe is a clever twist on a traditional frangipane filling, using buttery pistachios instead of almonds, with a delicious and moreish result.
Buy Smitten Kitchen Every Day here.
Anari, Pistachio and Apricot Pancake from Taverna by Georgina Hayden
This beautiful pancake recipe inspired by the flavours of Cyprus is made with ricotta-like anari, topped with pistachios and fresh apricots, and is the best possible start to the weekend we can imagine. 
Vanilla Bean Yoghurt Panna Cotta with Poached Lavender Apricots from A Love of Eating by Jemima Jones & Lucy Carr-Ellison
A light, summery dessert recipe from Tart London bringing together the delicious flavours of sweet apricot and vanilla. This elegant dish is perfect for a summer dinner party.