There's a lot of choice when it comes to Easter baking. You could go for a traditional bake studded with dried fruit and spice, crowd-pleasing Easter nests that will disappear as soon as they're put down, or for something so ridiculously delicious you'll find yourself making the recipe in April, June and July too! We've got all the bases covered here in our round up of the 8 best Easter bakes.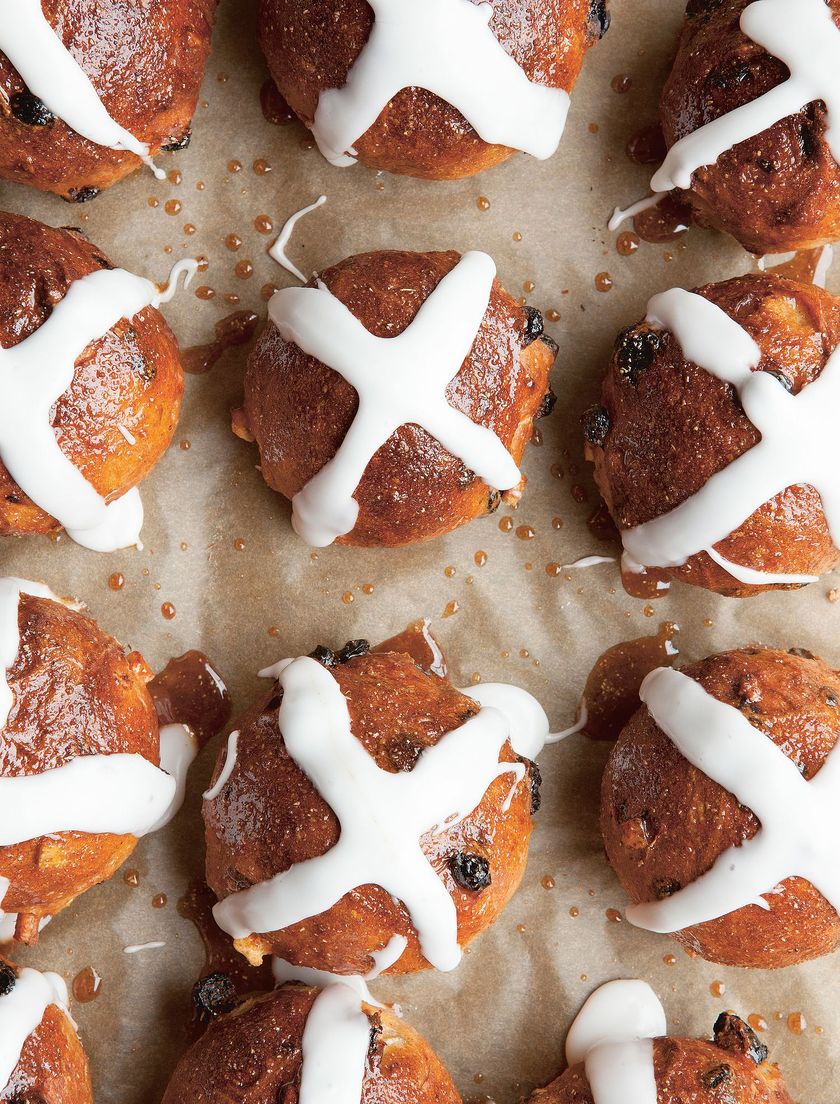 Hot Cross Buns from Brilliant Bread by James Morton
The classic. You can't have Easter without Hot Cross Buns. But this year, pass over those flat buns offered up by supermarkets and make your own. In this recipe from Brilliant Bread, James Morton swaps out the traditional cross for ones made of icing, making these buns particularly irresistible.
Get your copy of Brilliant Bread here.
Creme Egg Cupcakes from Primrose Bakery Everyday by Martha Swift
Creme. Egg. Cupcakes. This recipe from Primrose Bakery Everyday is the ultimate Easter bake for any sugar fiend. The cupcake base is a dense and rich brownie mix, whilst the marshmallow icing is sweet and sticky and altogether addictive. And trust us, nobody is going to be able to say no to one of these. But bake them quick, before Creme Eggs disappear!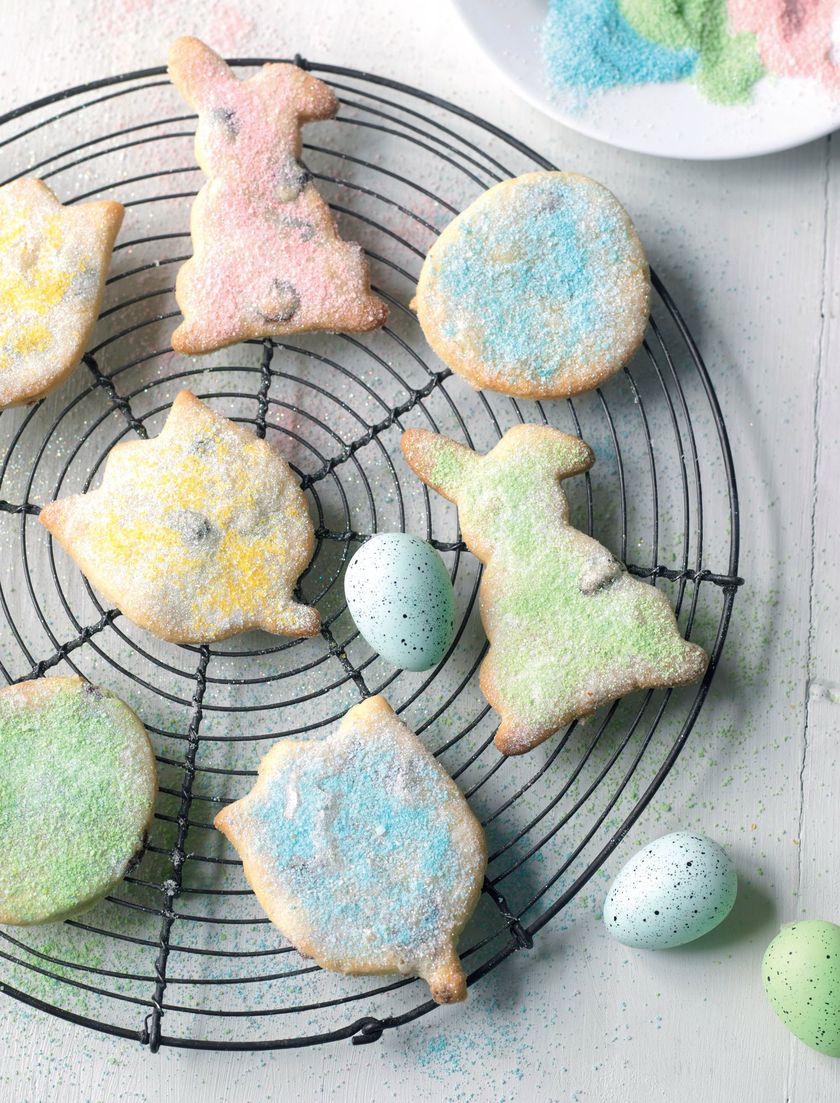 Easter Biscuits from The Great British Bake Off: Learn to Bake: 80 easy recipes for all the family by Linda Collister
These sugar-coated, lemon flavoured biscuits are the perfect thing to make with children. Cut them into whatever shapes you fancy and customize them with icing or sprinkles. 
Get your copy of The Great British Bake Off: Learn to Bake: 80 easy recipes for all the family here.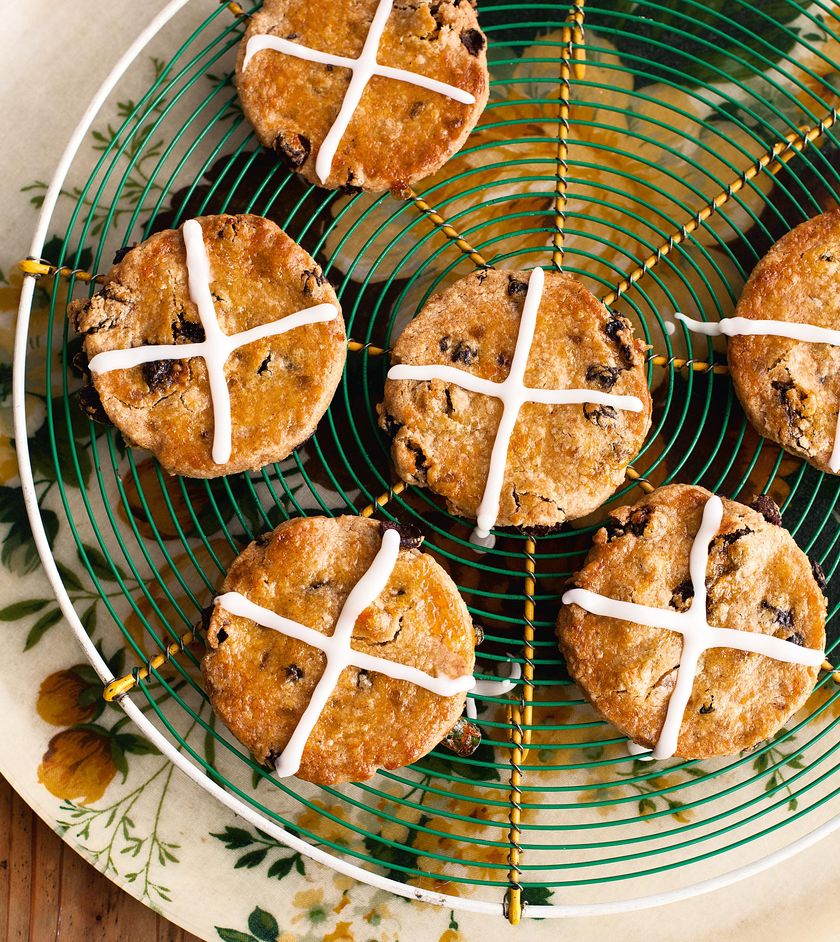 Hot Cross Biscuits from Biscuit by Miranda Gore Browne
All the delicious flavours of a hot cross bun in biscuit form! These hot cross biscuits from Miranda Gore Browne are bursting with warm spices, dried fruit, and citrus. 
Get Biscuit by Miranda Gore Browne here.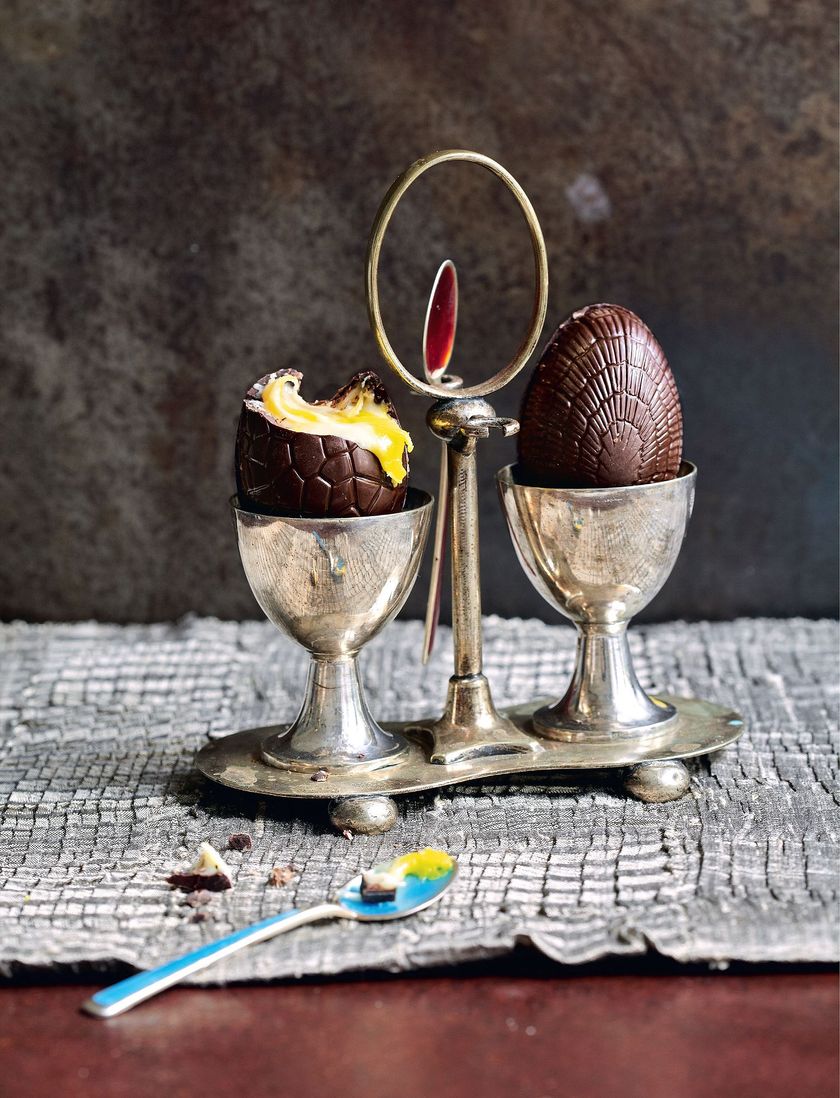 Fondant Filled Easter Eggs from Chocolate by Molly Bakes
That's right, you can make your own Easter eggs entirely filled with fondant. This decadent recipe guides you through exactly how to make these delightful eggs, from chocolate moulding to assembly. We're not sure if Easter will ever be the same again.
Order your copy of Chocolate here.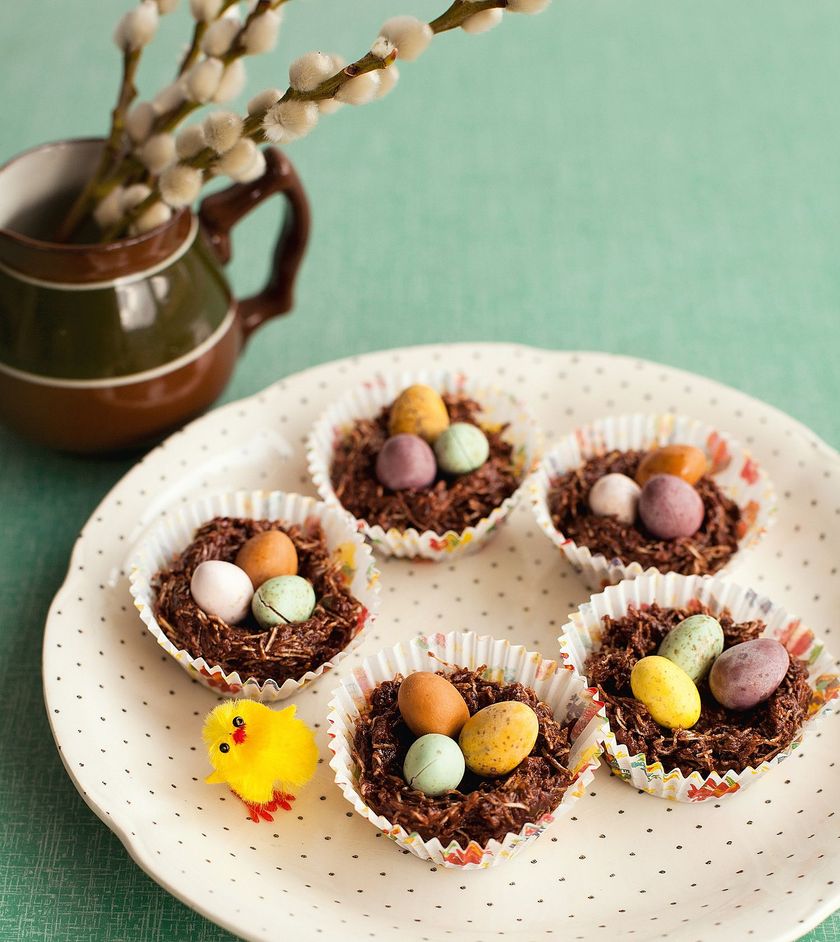 Easter Nests from Biscuit by Miranda Gore Browne
Little and big chefs alike can't resist this recipe from Biscuit. There's something about the simple combination of chocolate, cereal and a couple of surprise ingredients from Miranda that is just too tempting. Also it's worth noting that we completely recommend buying too many chocolate eggs to taste-test along the way.
Buy your copy of Biscuit here.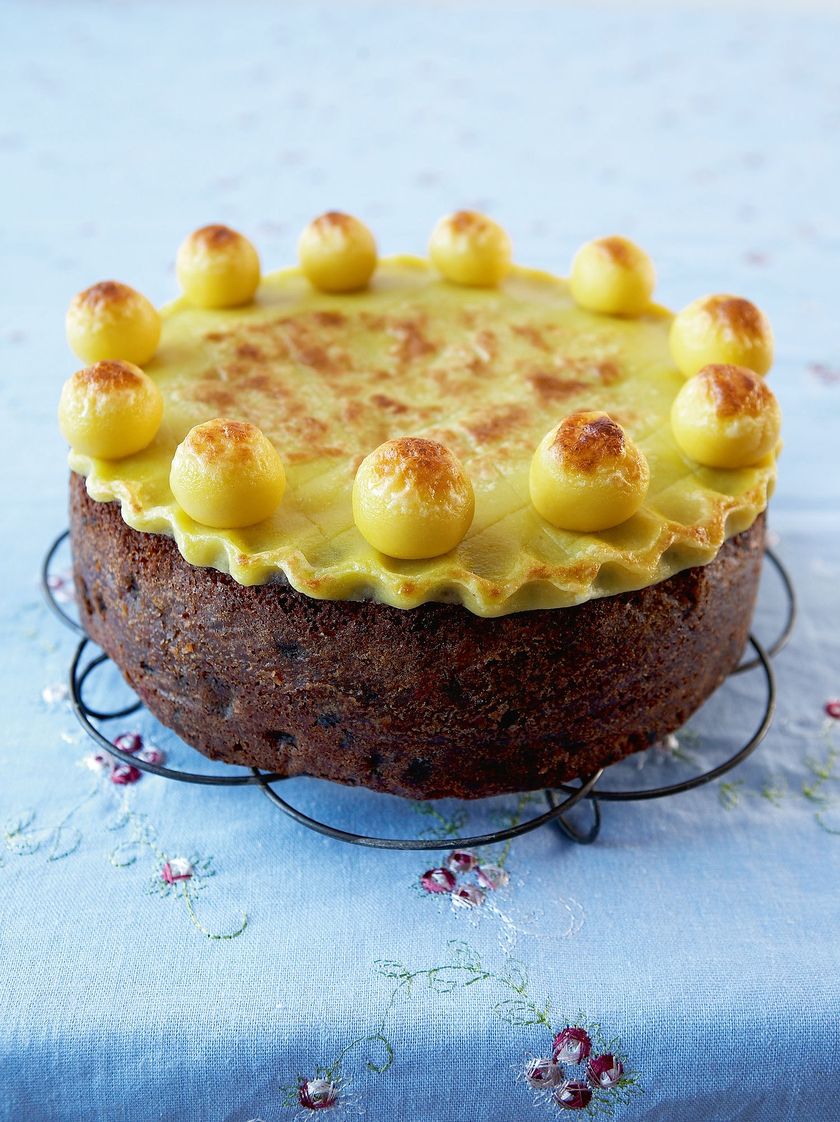 Easter Simnel Cake from Mary Berry's Baking Bible by Mary Berry
Heady with spice and rich with dried fruit, this Simnel Cake recipe from Mary Berry's Baking Bible is a must for traditionalist bakers at Eastertime. Topped with sweet and nutty almond-paste, it is the perfect accompaniment to a cup of tea over the long, Easter weekend.
Buy Mary Berry's Baking Bible here.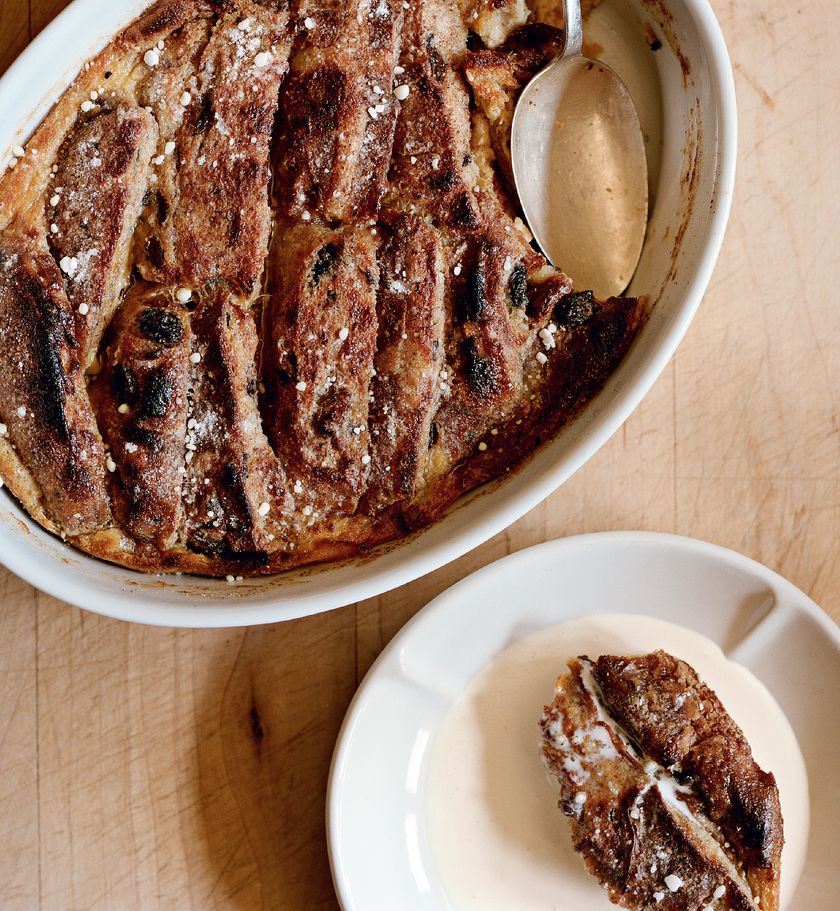 Hot Cross Bun Bread and Butter Pudding from Simon Hopkinson Cooks by Simon Hopkinson
If any hot cross buns manage to survive in your kitchen for longer than a day or two without being snaffled up, this deliciously custardy hot cross bun bread and butter pudding is an excellent way of using them up.
Get your copy of Simon Hopkinson Cooks here.