Sizzling summer barbecues aren't all about beef burgers, chicken skewers and foil-baked salmon (although, of course, those dishes are all delicious). In our opinion, a barbecue isn't complete without a cracking vegetarian dish or three. Here we've listed our ultimate 10 recipes including a range of mains, sides and salads. By the end of this article, we can pretty much guarantee you'll be after a grill loaded with veg.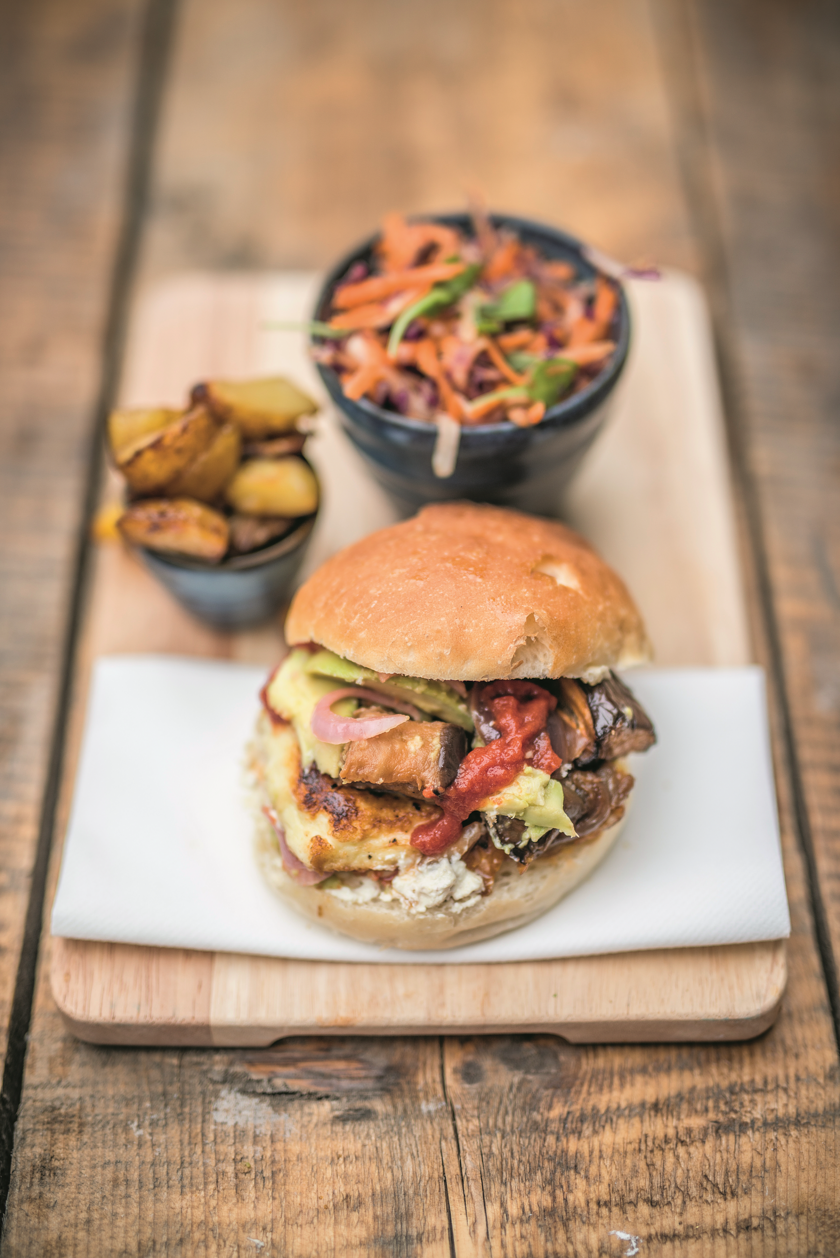 Grilled Halloumi Burgers with Chilli Ketchup and Tahini Mayo from The World of The Happy Pear by The Happy Pear
These burgers from The World of The Happy Pear are a favourite with vegetarians and meat-eaters alike. Our advice when making this recipe? Double it. They'll disappear in no time.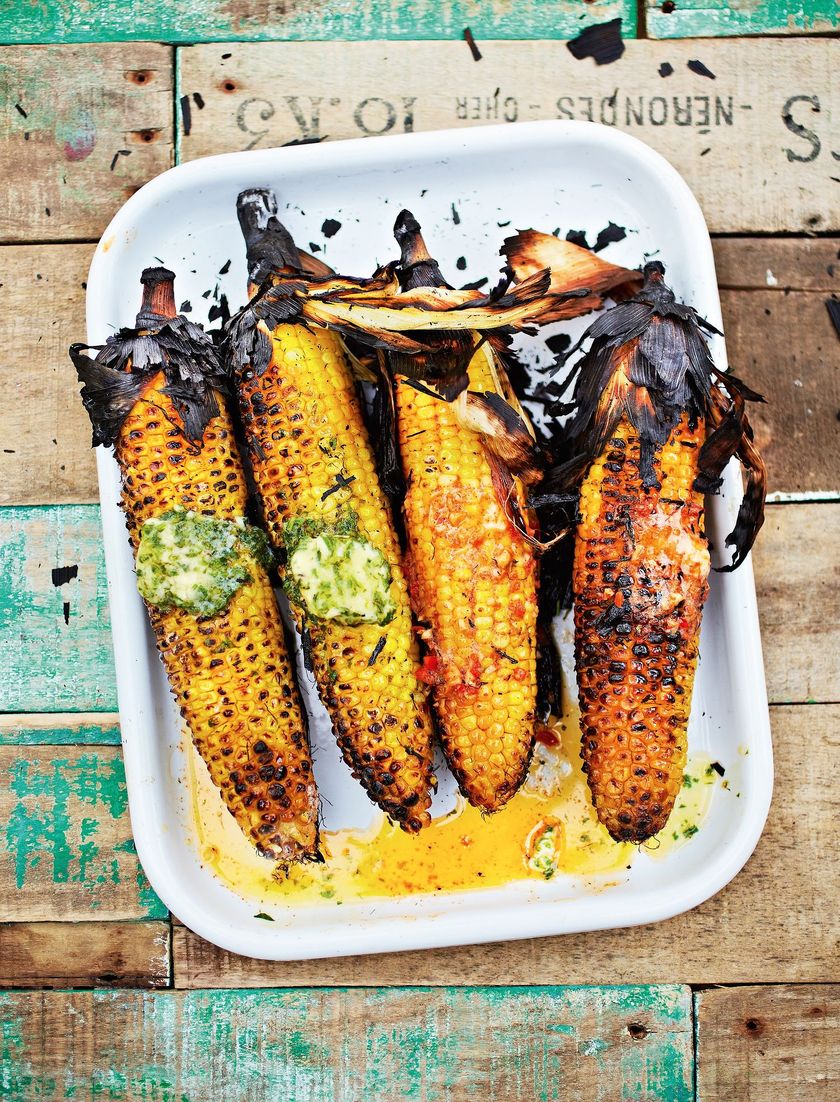 Barbecued or Griddled Sweetcorn with Flavoured Butters from Grill it with Levi by Levi Roots
This whole sweetcorn recipe from Grill it with Levi is a barbecue staple. Levi's flavoured butters take the sweetcorn to a new level of flavour - would you go for the lime and coriander, Parmesan or chilli butter?
Order Grill it with Levi here.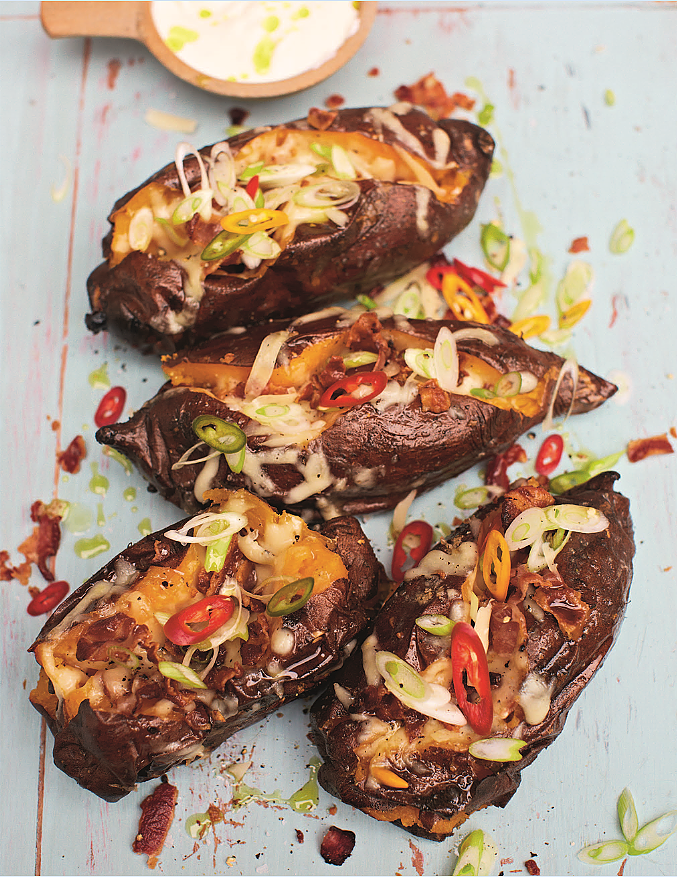 Mega Stuffed Sweet Potatoes from Jamie's Food Tube: The BBQ Book by DJ BBQ
These outrageous sweet potatoes are a great recipe for a crowd. And if you've got meat-lovers at your barbecue too, you can always top the sweet potatoes with bacon, as DJ BBQ suggests.
Buy Jamie's Food Tube: The BBQ Book here.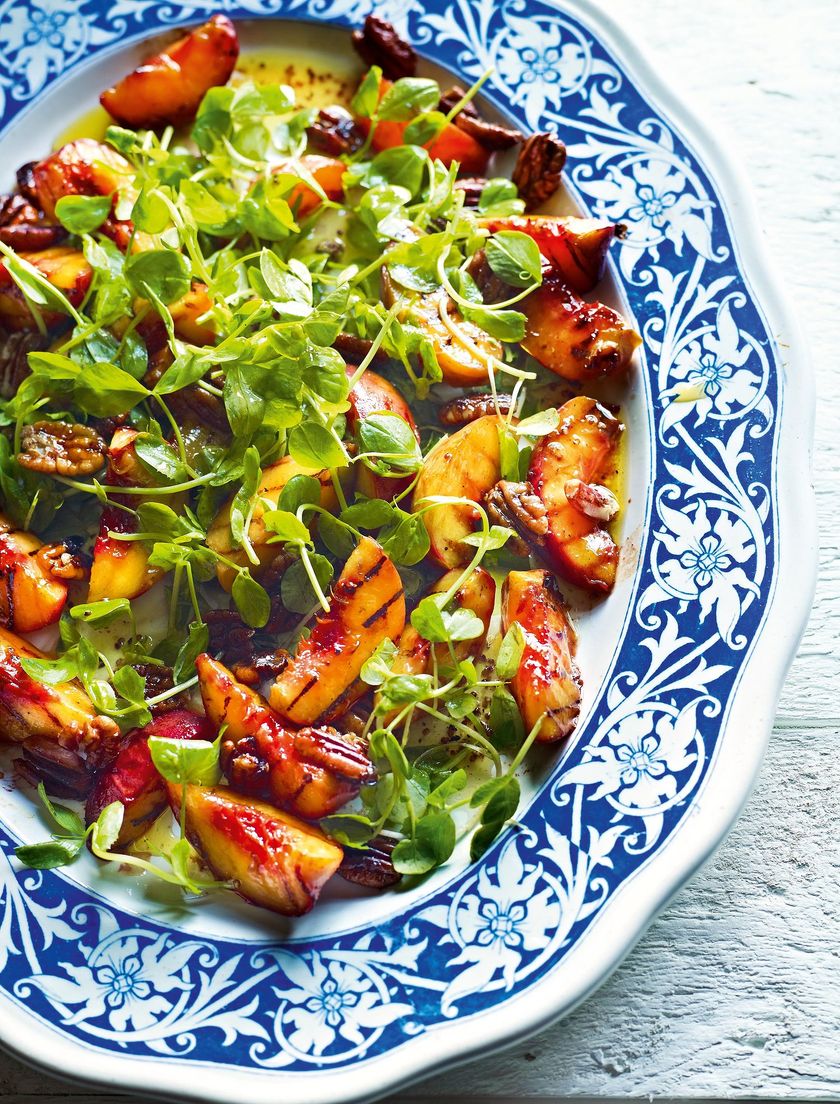 Salad of Chilli and Honey Peaches, Leaves and Pecans from Grill it with Levi by Levi Roots
Upgrade your usual barbecue salad with this sophisticated recipe from Grill it with Levi. Although this recipe looks delicate with pretty peaches and curling watercress, it still packs a bold punch of flavour.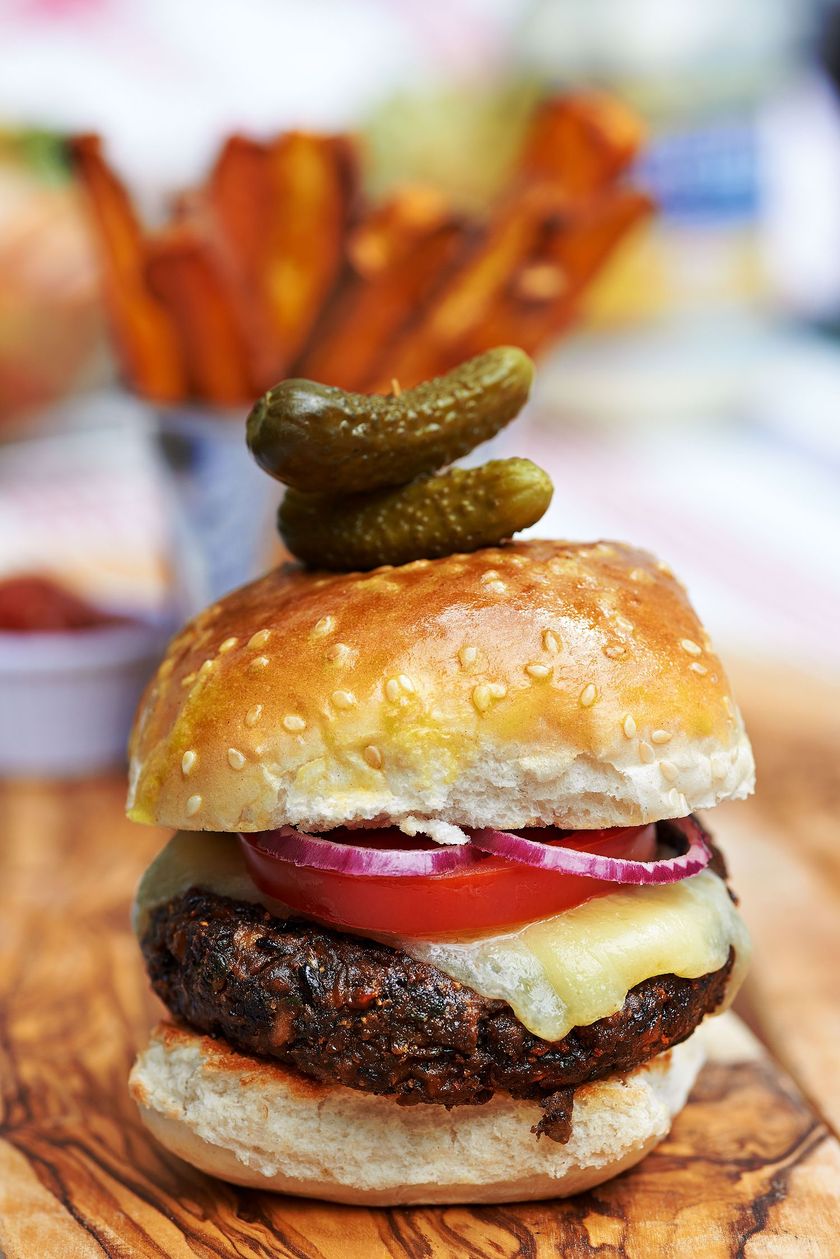 Black Bean Burgers from At My Table by Mary McCartney
Even though this recipe from At My Table uses a combination of black beans and mushrooms rather than beef, theses burgers are undeniably meaty. A brilliant recipe if you're looking for a beef burger substitute and irresistible when served with all the trimmings.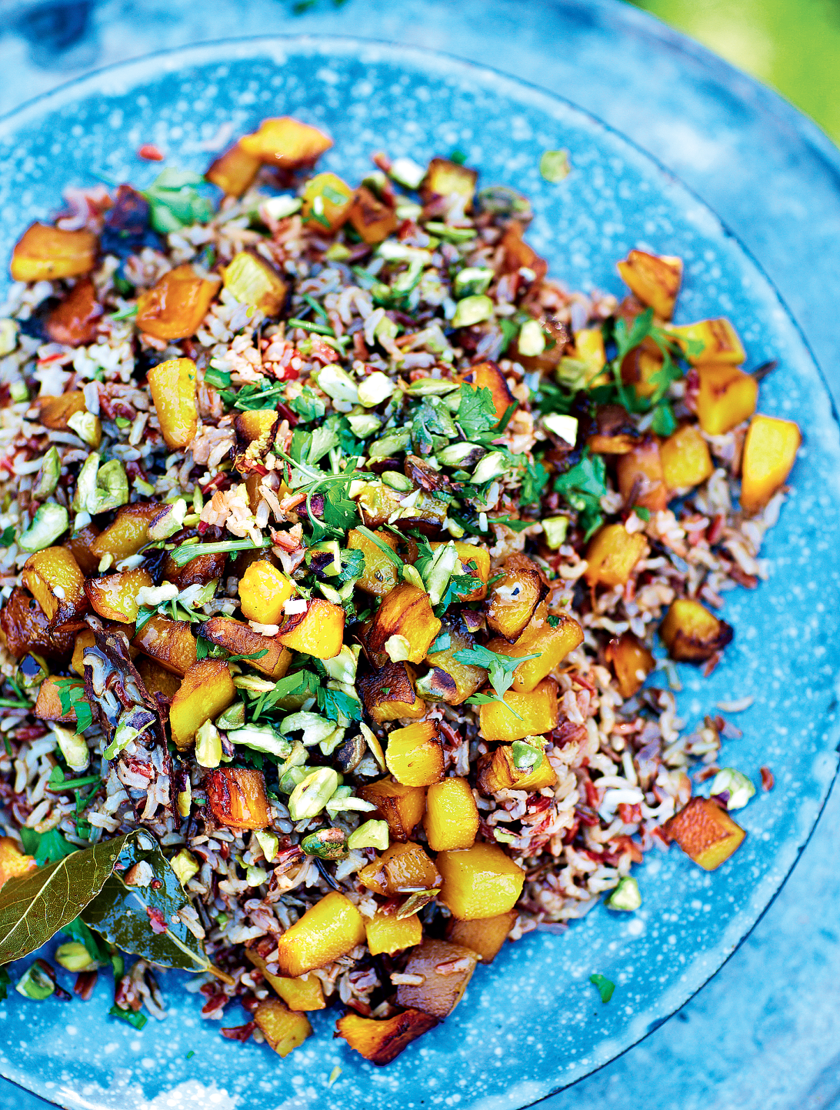 Wild, Red and Brown Rice Salad with Roasted Pumpkin from Grill it with Levi by Levi Roots
Another winner from Grill it with Levi, this rice dish makes for a great main or side. Whilst you can make this dish at any time over the summer months, we think it's best enjoyed towards the end of summer when pumpkin starts to come back into season.
Order Grill it with Levi here.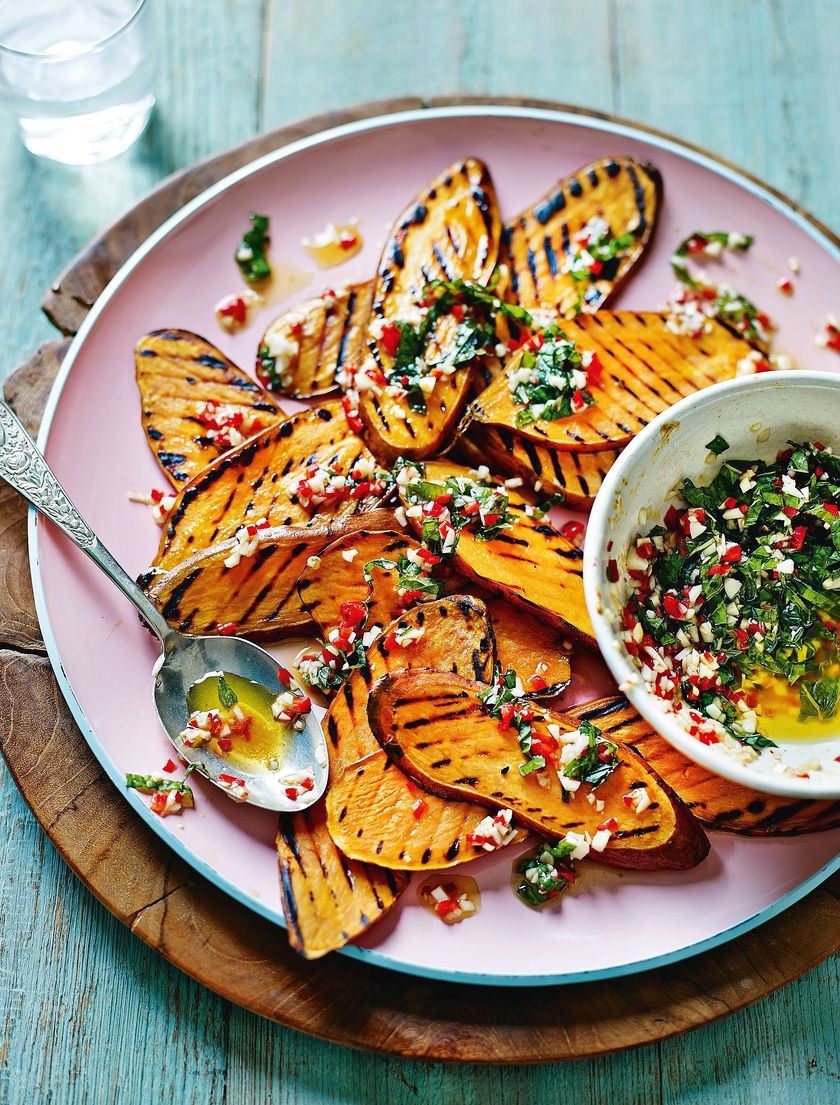 Griddled Sweet Potatoes with Mint, Chilli and Smoked Garlic from The Sunshine Diet by Shelina Permaloo
The epic combination of caramelised sweet potato, smoky garlic, fresh mint and biting chilli is extremely hard to beat. Once you've tried this recipe it's unlikely you'll ever cook sweet potatoes in the same way again.
Get your copy of The Sunshine Diet here.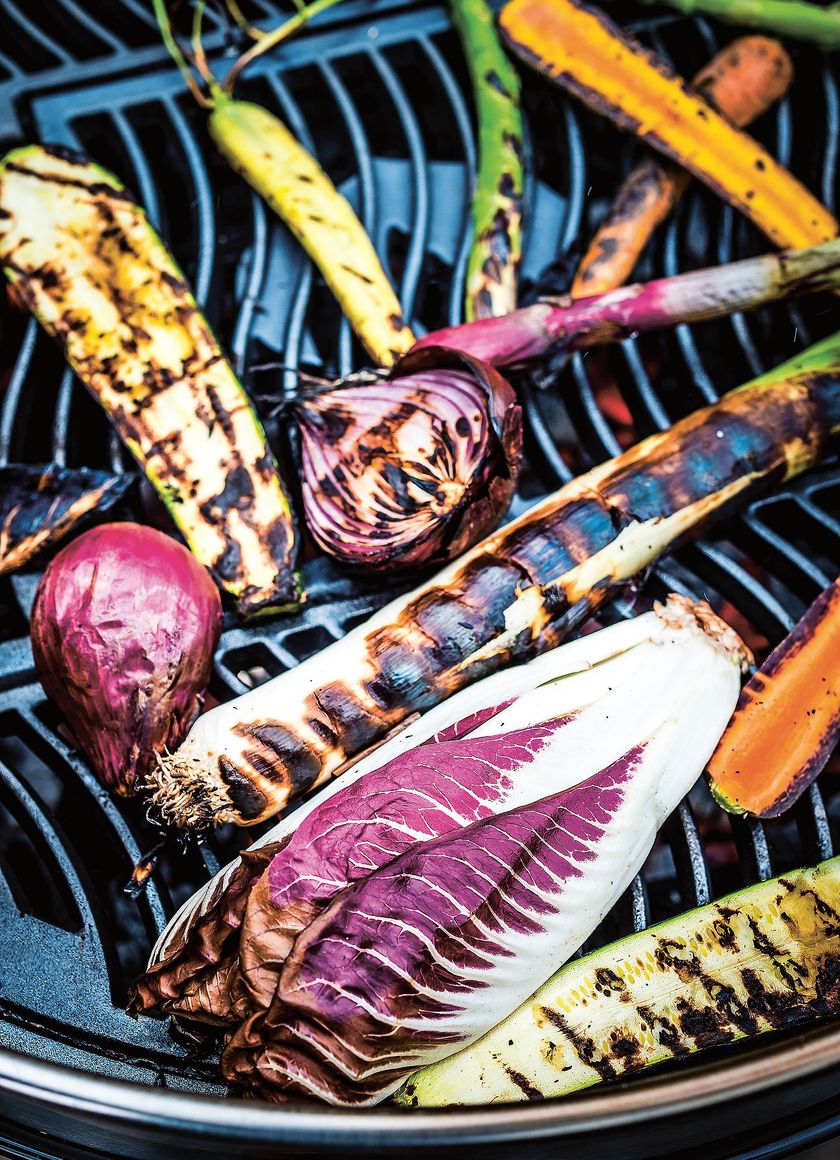 Last-minute Grilled Salad from Low and Slow by Neil Rankin
This simple salad from Low and Slow is a brilliant recipe for anyone who loves chucking ingredients straight onto the barbie. The charred vegetables have an intense, smoky flavour and look so impressive next to a barbecue feast.
Get your copy of Low and Slow here.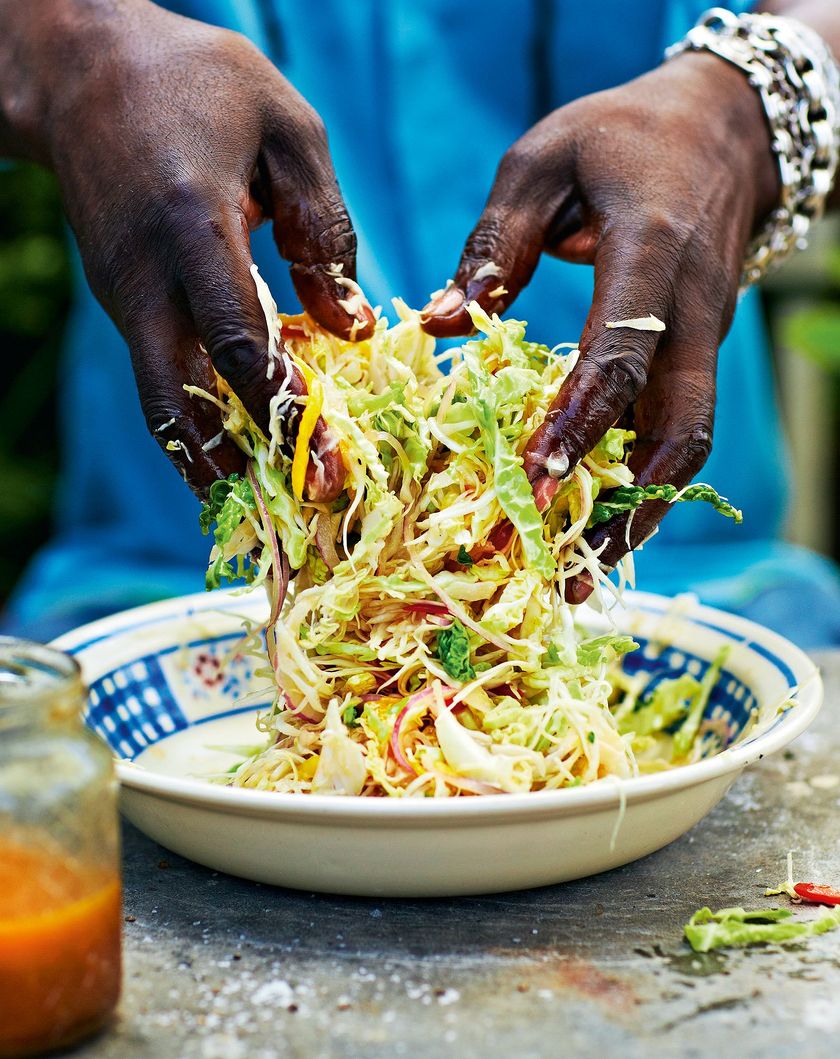 Hot and Fruity Caribbean Coleslaw from Grill it with Levi by Levi Roots
Trade in that heavy, creamy supermarket coleslaw for this zinger of a recipe from Levi Roots. Sweet with mango and brown sugar, savoury with cabbage and packing a punch of heat with fresh chillies, this Caribbean Coleslaw will likely make an appearance at every barbecue of the summer.