Eating healthily doesn't need to involve complicated recipes or hours spent in the kitchen, nor does it have to mean giving up your favourite food. In this collection of easy midweek meals you'll find everything from soup to pizza (yes, pizza!) that you can whip up in a flash. Those New Year's resolutions just got much easier.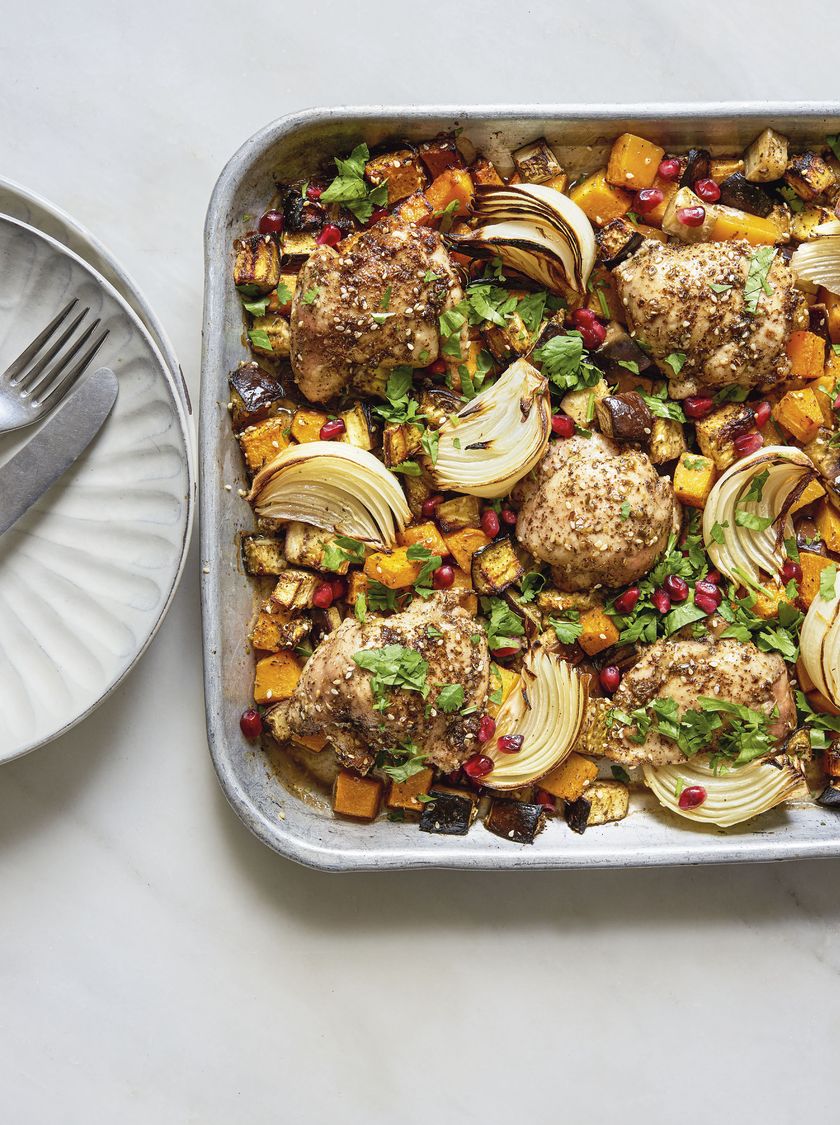 Za'atar Chicken, Aubergine, and Squash Traybake from Simply Good For You by Amelia Freer
Featuring tender chicken and vegetables tossed in herbs and popped in the oven to do its thing, this recipe from Simply Good For you ticks all of the healthy midweek meal boxes.
Get your copy of Simply Good For You here.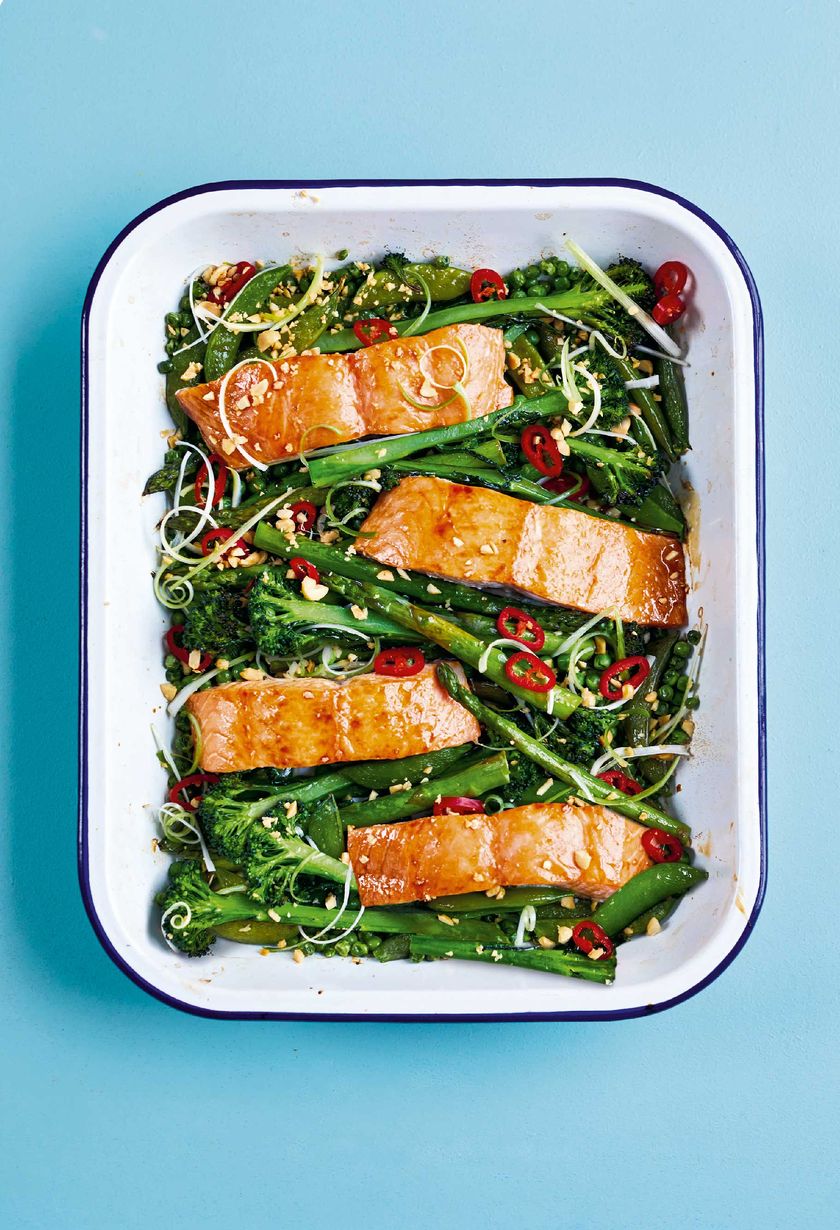 Sticky Soy and Honey Roasted Salmon with Asparagus and Sugar Snap Peas from The Quick Roasting Tin by Rukmini Iyer.
This brightly flavoured traybake can be ready in under 30 minutes and makes for a really flavourful midweek dinner. The sweet, sticky salmon fillets and zingy green vegetables can be paired with rice or noodles, or eaten just as they are for a carb-free meal.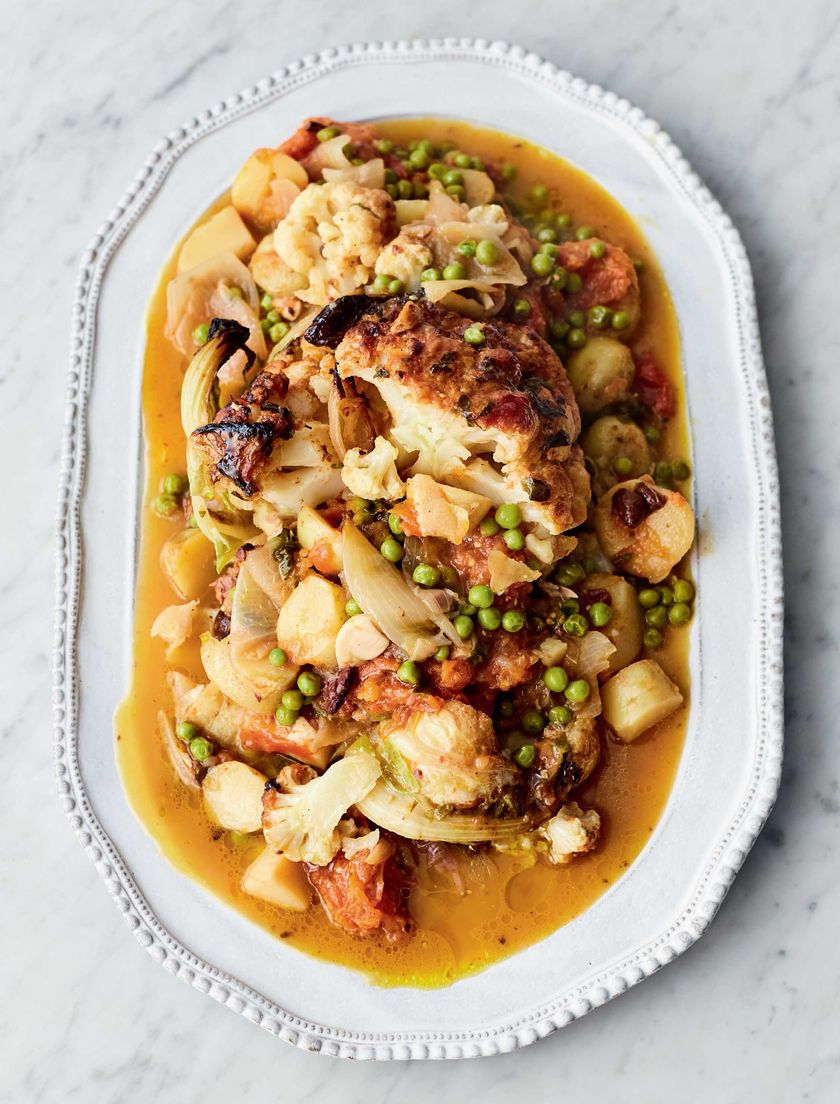 Greek-inspired Cauliflower Stew with Olives, Zingy Lemon, Fresh Tomatoes, New Potatoes and Peas from Veg: Easy & Delicious Meals for Everyone by Jamie Oliver.
Add a little Mediterranean sunshine to your evening with this oregano and lemon infused one-pot. Jamie recommends mopping up the juices with some crusty bread for the full taverna experience. 
Buy Veg: Easy & Delicious Meals for Everyone.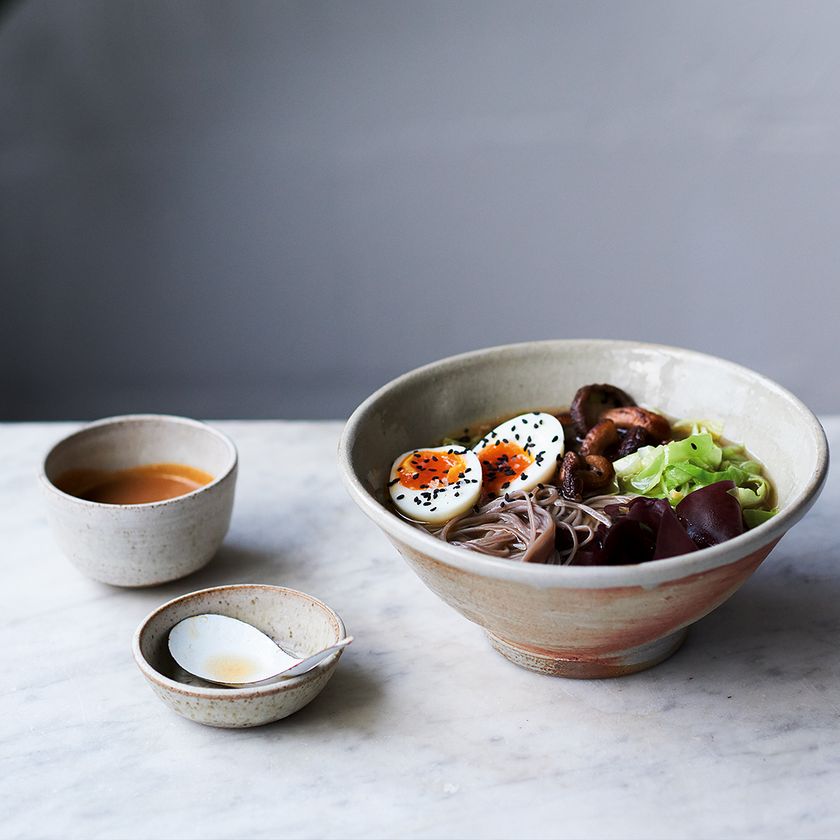 Monday Miso Noodle Soup from Eat Happy by Melissa Hemsley
Proving not everything associated with Mondays is bad, this hearty bowl of umami goodness from Eat Happy is our go-to on cold winters nights and will take just 30 minutes to throw together.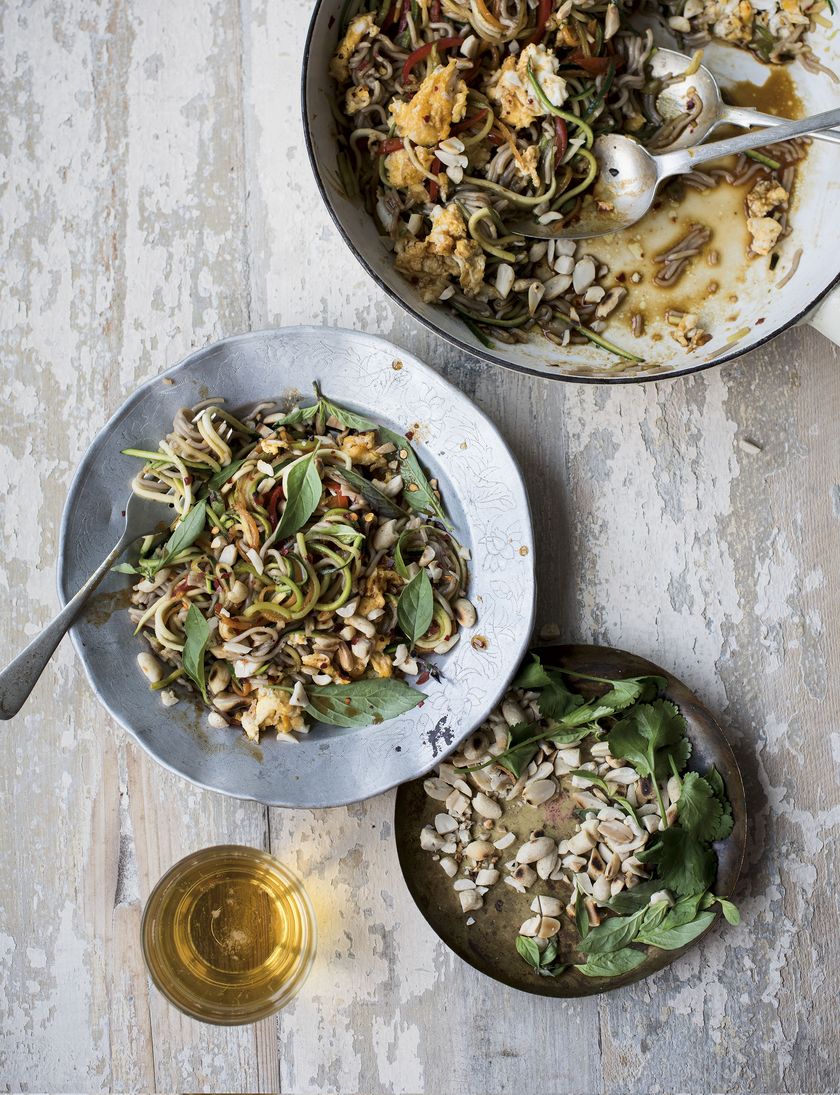 Pad Thai Noodles from Eat Happy by Melissa Hemsley
Another enticing recipe from Eat Happy, with this healthy twist on a much-loved Thai dish there'll be no need to reach for the takeaway menu.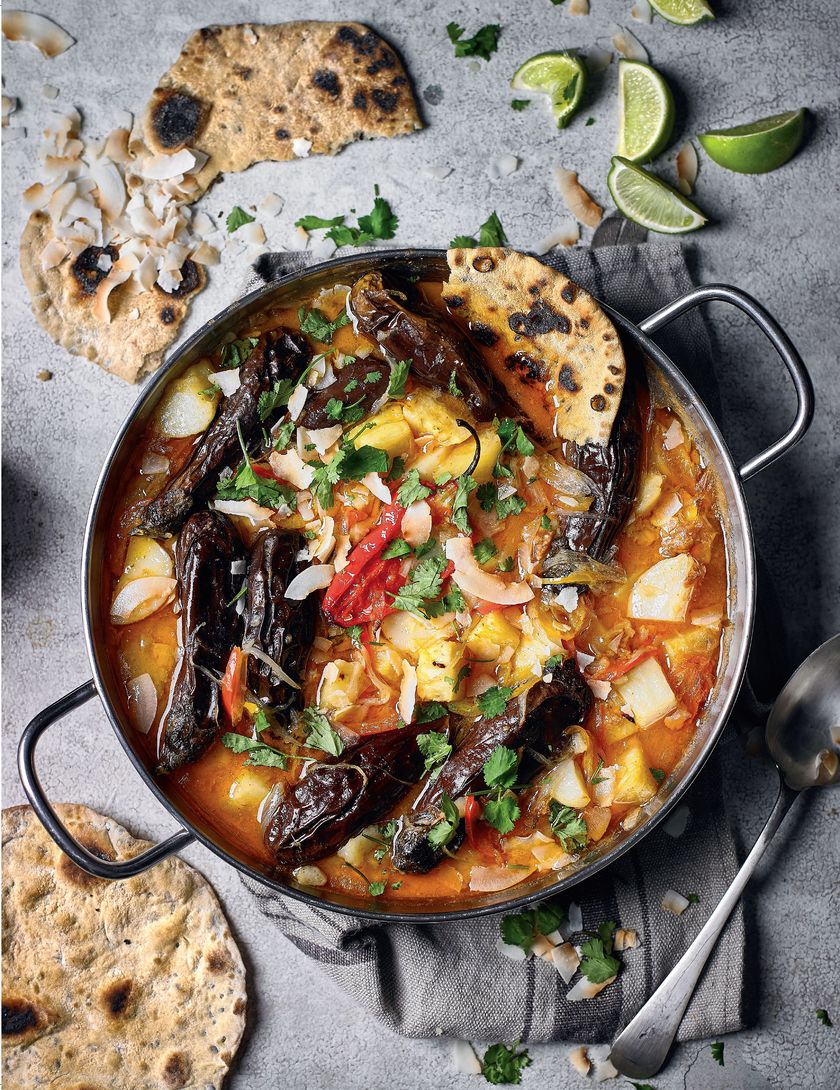 Man-up Caribbean Veg Curry from Proper Healthy Food by Nick Knowles
Bursting with vegetables and boasting a seriously punchy sauce, this Caribbean-inspired curry from Proper Healthy Food will leave no room for hunger. This recipe takes a little longer to prep than the others thanks to the homemade roti, but you can always opt for making just the curry if you're cooking midweek, or reserve this recipe for a day when you know you have a little more time in the kitchen.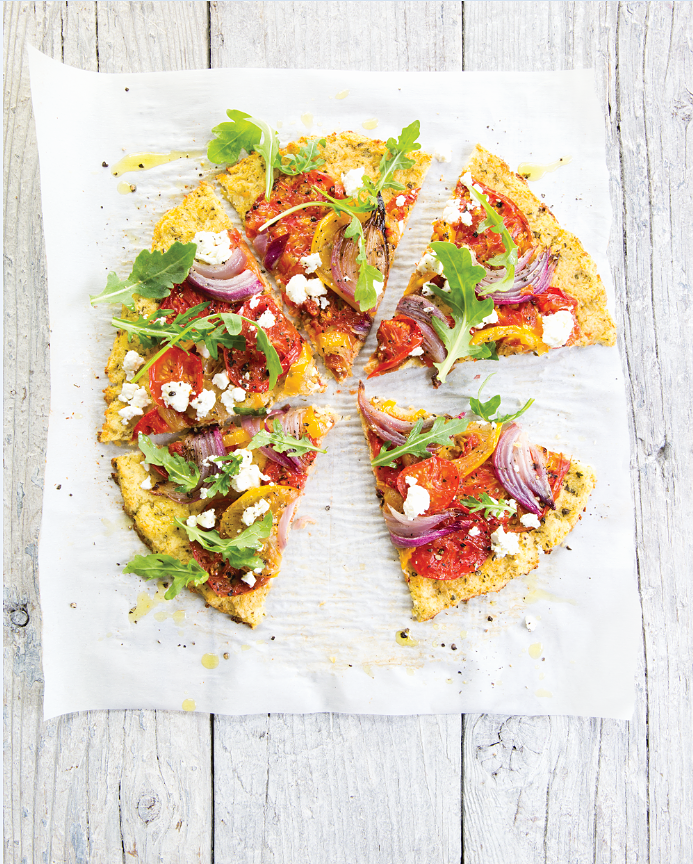 Cauliflower Flatbread Pizza from Everyday Detox by Megan Gilmore
Thought pizza was off the menu while you're eating healthily? Think again. This recipe from Everyday Detox is your ticket to guilt-free pizza every night of the week.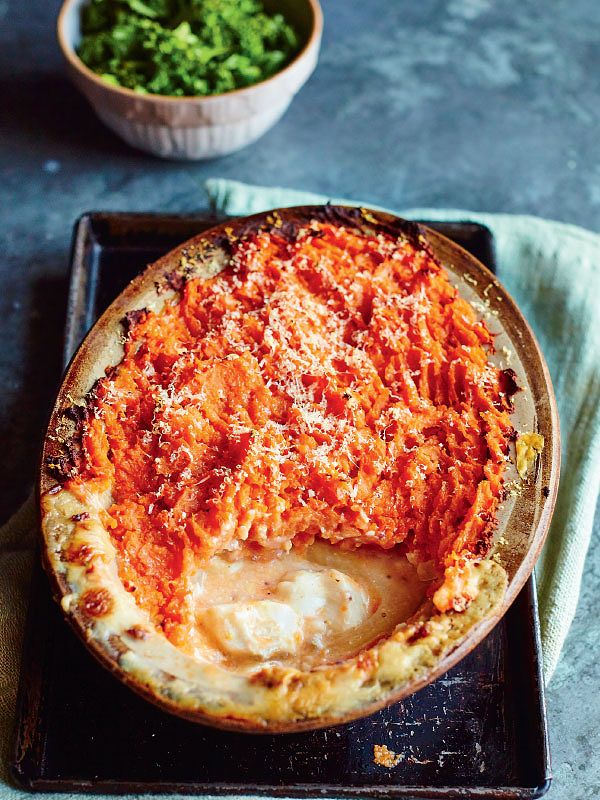 Naked Fish Pie from Eat Beautiful by Wendy Rowe
With vitamin A-rich sweet potato and nutrition-packed white fish, this easy recipe from Eat Beautiful manages to be as indulgent as it is good for you. Would you just look at that heavenly topping!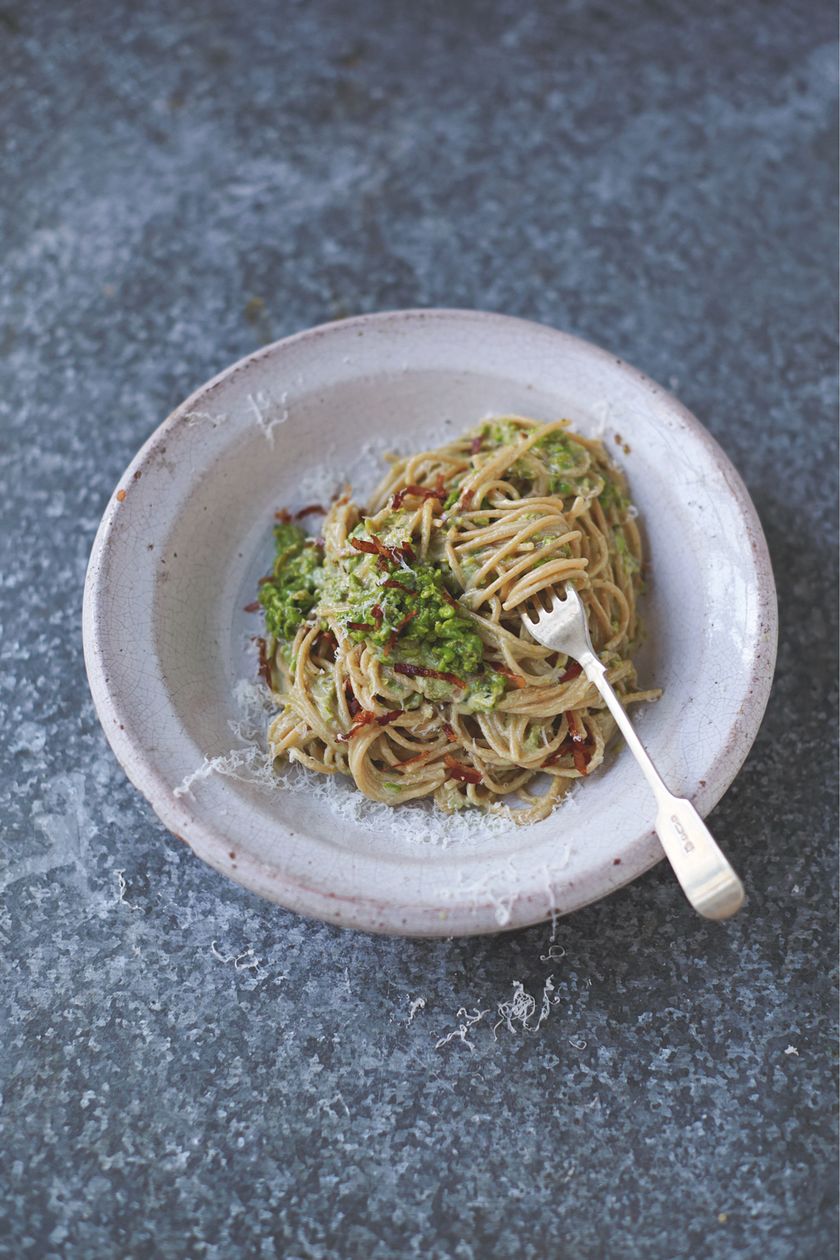 Skinny Carbonara from Everyday Super Food by Jamie Oliver
Can't bear to part ways with your beloved pasta while you're eating healthily? Thanks to this joy of a recipe for skinny carbonara from Everyday Super Food, there's no need. Featuring wholewheat spaghetti and nutrient-dense peas, it'll also be on the table in just 20 minutes.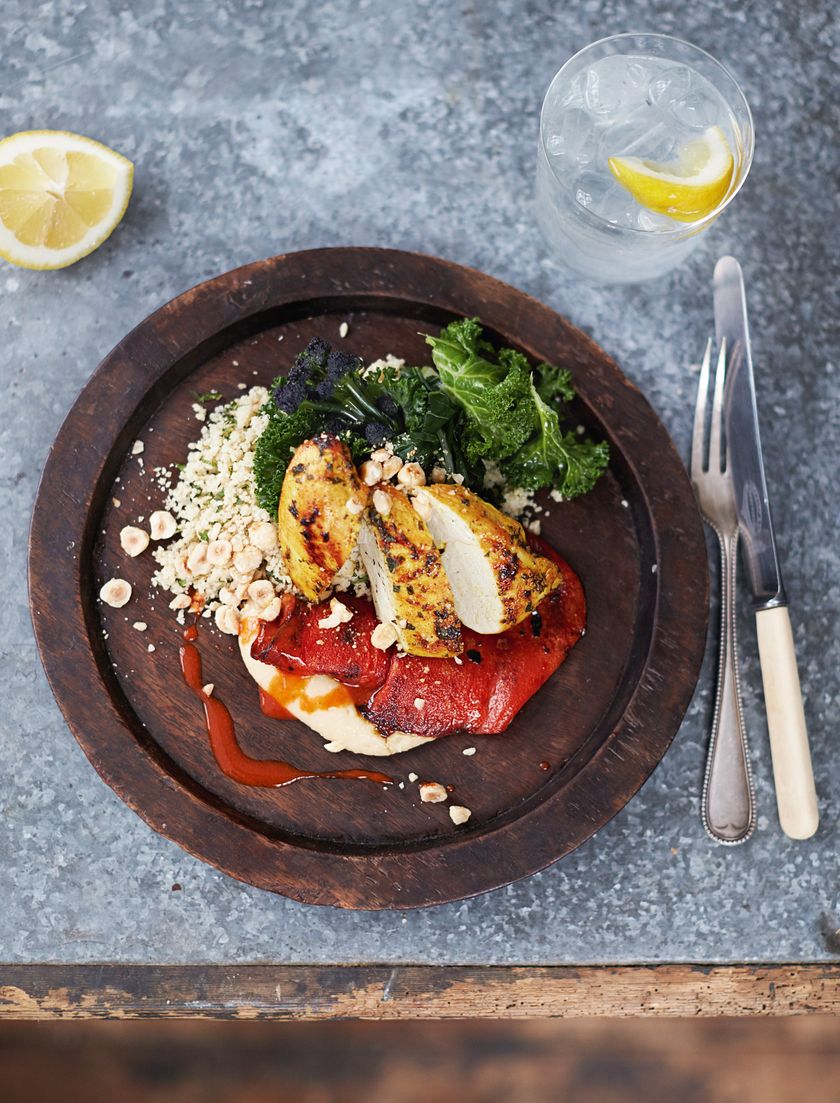 Seared Turmeric Chicken Houmous, Peppers, Couscous and Greens from Everyday Super Food by Jamie Oliver
For a quick and healthy dinner packed with flavour, we love Jamie's turmeric chicken from Everyday Super Food, served with cous cous, greens and skinny hummous.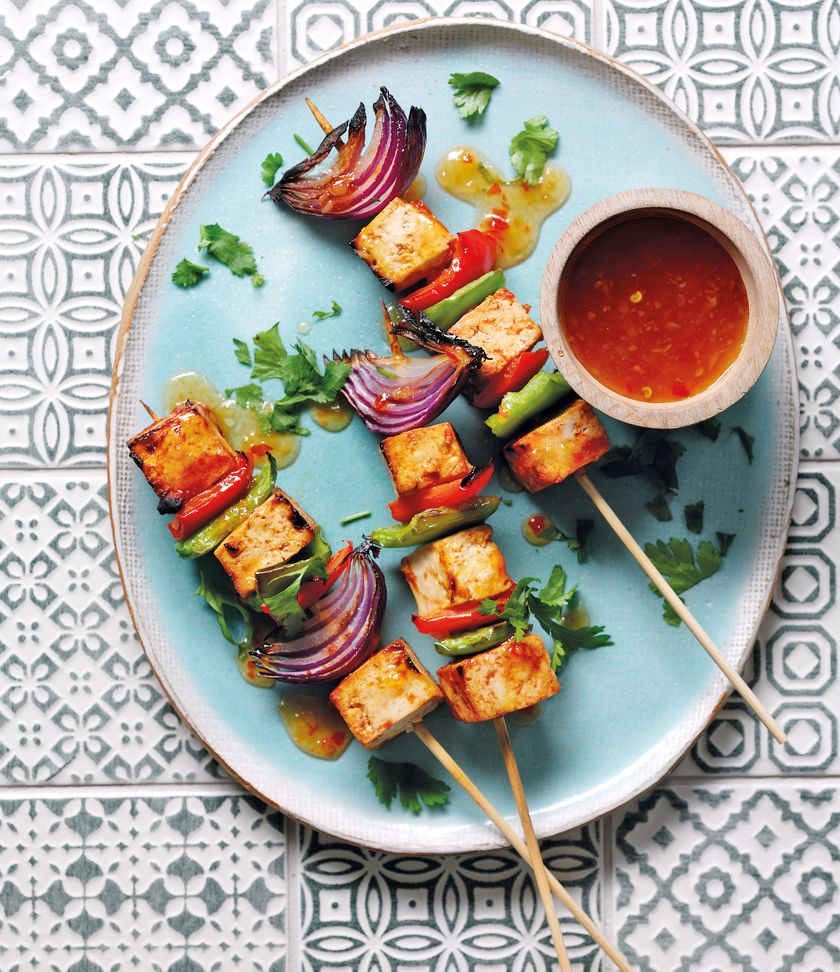 Tofu Kebabs with Sweet Chilli Sauce from The Hot Sauce Cookbook by Heather Thomas
A great healthy vegetarian option, this quick midweek meal is brimming with punchy flavour thanks to a delicious sweet chilli sauce.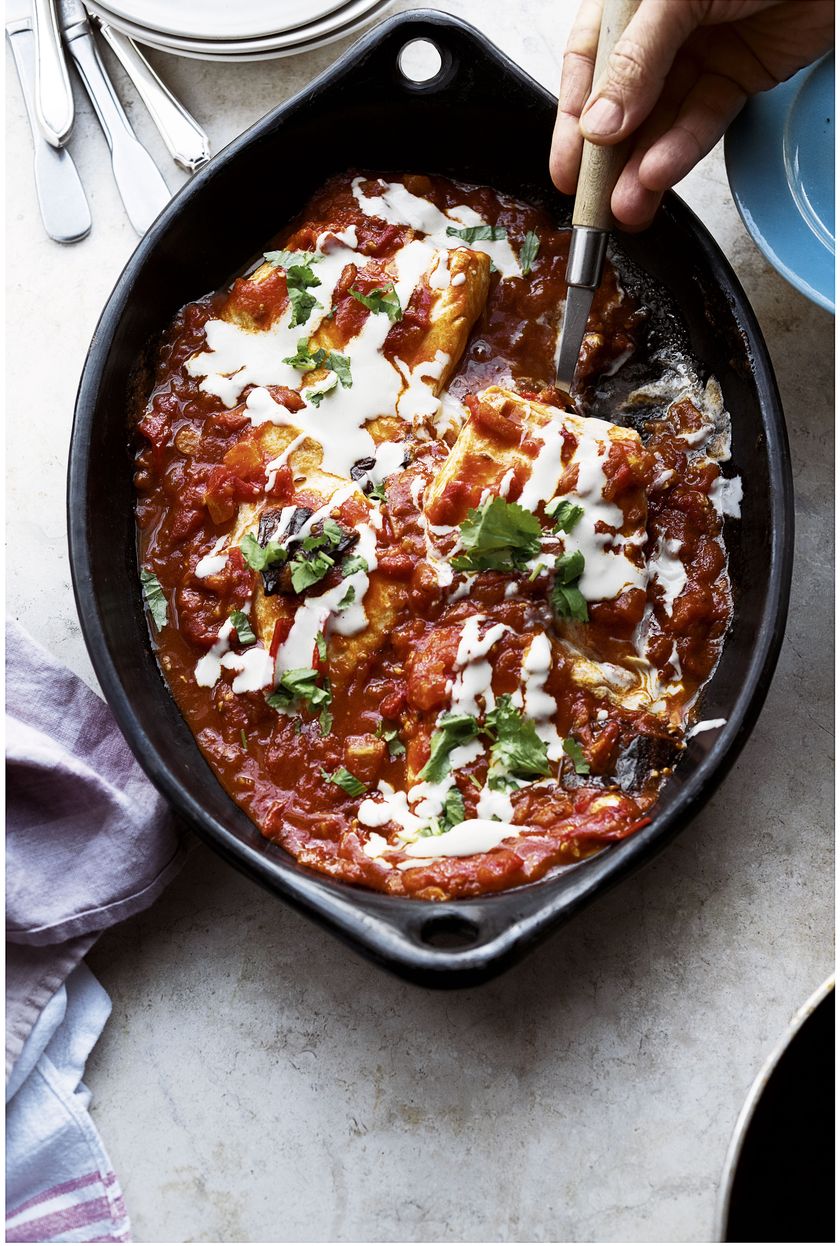 Chilli Fish with Tahini from SIMPLE by Yotam Ottolenghi
Using healthy halibut, this quick and easy recipe from Ottolenghi SIMPLE is perfect for a hit of lean protein and nutritious fats.