Christmas Day is around the corner. You've wrapped the presents, you've got the pigs in blankets and you've even thought about what you'll do with the leftovers, but what about those extras that can turn your Christmas Day cooking from standard to special? A filling breakfast before the Christmas presents, a teatime treat, or a sumptuous starter to kick off proceedings? Mary Berry has got you covered – scroll on for a selection of Mary's best recipes for Christmas Day. 
Roast Chicken with Tarragon Butter & Melting Onions from Simple Comforts
Ditching the turkey this year in favour of a smaller bird? Your Christmas dinner will be just as special with Mary Berry's flavoursome recipe for roast chicken slathered in tarragon butter and cooked on a bed of meltingly soft onions.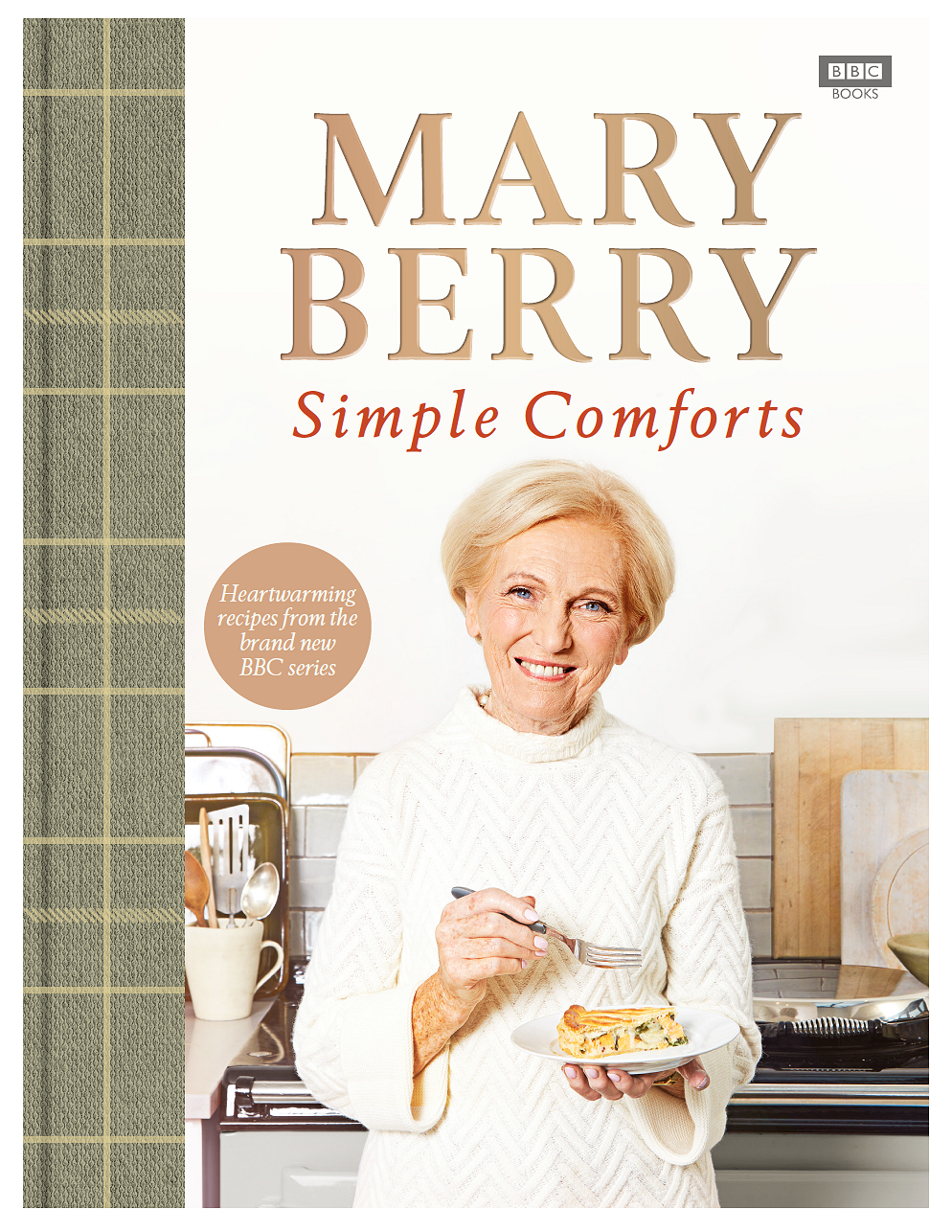 Simple Comforts
Heart-warming comfort dishes from the nation's favourite cook
With easy, family-friendly recipes as well as all-out weekend feasts
Including chapters full of indulgent bakes and sweet treats
Eggs Benedict from Classic by Mary Berry
Kick off Christmas Day with a classic Eggs Benedict – fluffy English muffins, perfect poached eggs, streaky crispy bacon, spinach and homemade Hollandaise sauce. A proper breakfast treat.
Buy your copy of Classic here.
Rustic Smoked Trout and Anchovy Pâté from Simple Comforts
A starter can instantly make a meal feel extra special. This smoked trout and anchovy pâté is full of flavour, but light enough to not spoil your appetite ahead of the big feast. Serve it with toasted sourdough or seeded crackers.
Get your copy of Simple Comforts here. 
French Onion Soup with Mustard Cheese Croûtes from Classic by Mary Berry
For a more substantial starter, pair sweet, caramelised onions with punchy mustard and rich Gruyère cheese to make Mary's French Onion Soup with Mustard Cheese Croûtes. Classic and delicious, no modern twists needed.
Buy your copy of Classic here.
Orange-Glazed Ham with Mango and Orange Salsa from Simple Comforts
Another excellent alternative to the traditional roast bird, Mary Berry's mouthwatering orange-glazed ham makes for a showstopping centrepiece, especially when served alongside the zingy orange and mango salsa. 
Get your copy of Simple Comforts here.
Wild Mushroom Galette from Classic by Mary Berry
Swap the turkey centerpiece for a vegetarian vol-au-vent. This Wild Mushroom Galette recipe celebrates garlic mushrooms in a delicious creamy sauce filling with flaky puff pastry. Easier to make than a classic vol-au-vent, it's a delicious veggie Christmas Day alternative.
Buy your copy of Classic here.
Simmered Red Cabbage and Cider from Simple Comforts
If you're looking to change up your side dishes, try Mary's deliciously tangy recipe for simmered red cabage, made with redcurrant jelly and cider. 
Get your copy of Simple Comforts here.
Chocolate Truffle Pots from Classic by Mary Berry
A velvety smooth, light and chocolatey mousse, topped with homemade truffles for extra crunch, Mary's Chocolate Truffle Pots are well worth a go. Make them ahead, store them in the fridge and they'll be ready for when you need them.
Buy your copy of Classic here.
Ginger Spiced Ring Cake from Classic by Mary Berry
This simple, elegant Ginger Spiced Ring Cake is perfect for a festive teatime treat. Mary says, "this cake is light, moist and well-risen, and has a lovely combination of spice to complement the stem ginger", and we very much agree. 
Buy your copy of Classic here.
Chocolate Steamed Pudding with Chocolate Sauce from Simple Comforts
Not a fan of the traditional Christmas pudding? This gorgeously light and fluffy chocolate pudding from Simple Comforts is a crowdpleasing alternative. You might not be able to set it on fire, but you will get to drench it with a rich, gooey chocolate sauce.