If the Easter bunny was particularly generous this year and you've found yourself with a big stash of leftover chocolate, why not make one of these delicious recipes? From cookies, cakes and fondants to a mousse, it'll be a noble end to the last of your Easter eggs.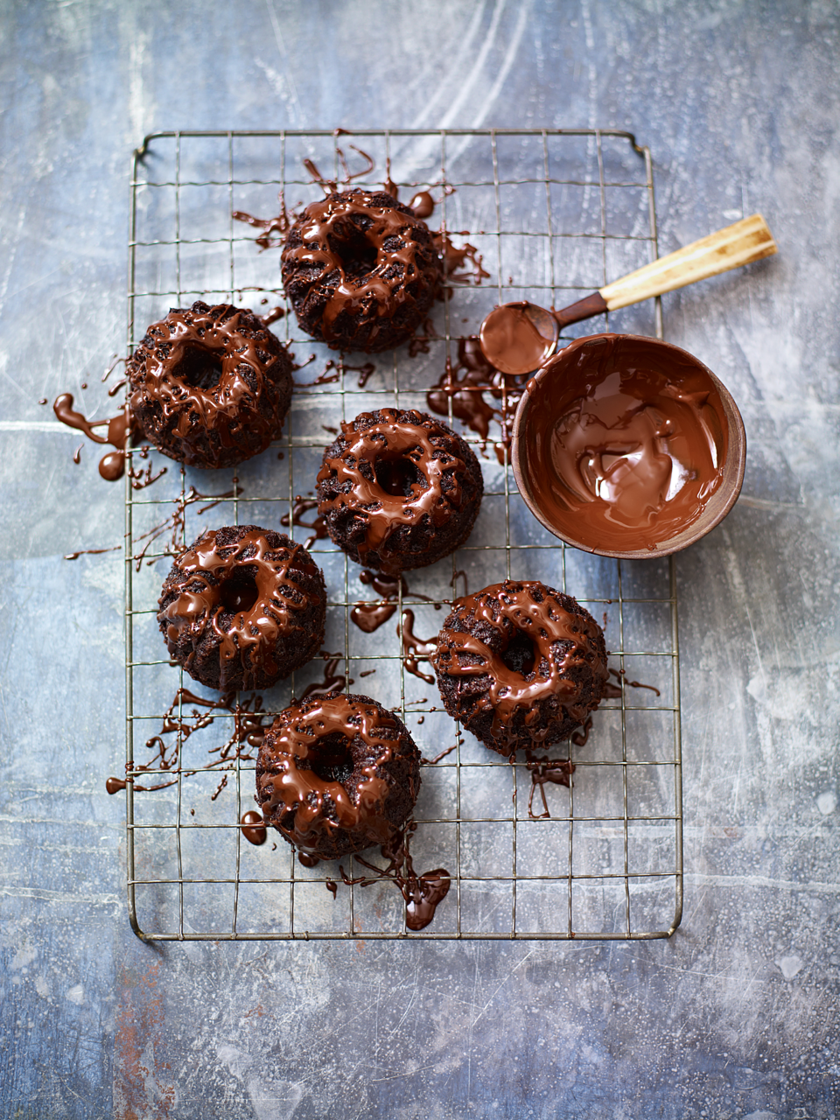 Ed Kimber's Flourless Chocolate and Almond Bundts from Chocolate by Don Ramsey
If you got given a dark chocolate egg this year but you're not much of a fan, this is the recipe to utterly transform it. These decadent, miniature bundts have a wonderfully fudgey texture and are drizzled with melted chocolate. Delicious!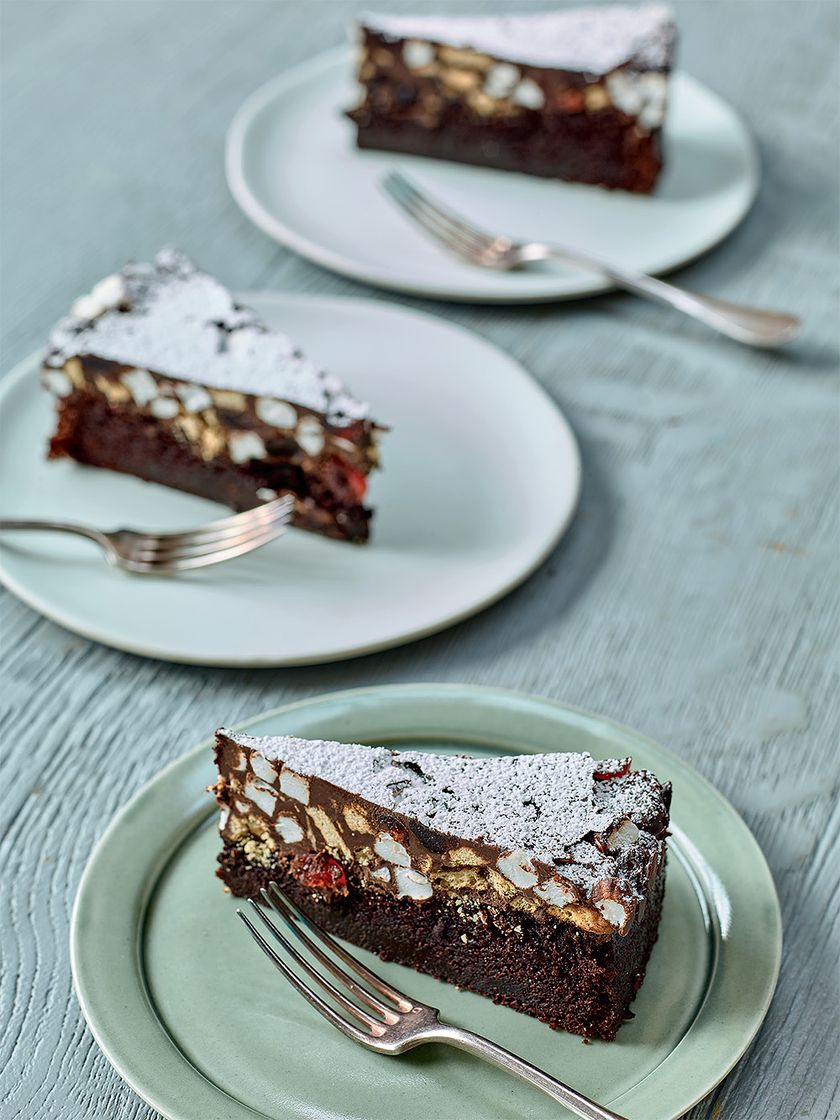 Rocky Road Cake from Nadiya's British Food Adventure by Nadiya Hussain 
Nadiya's recipe for Rocky Road Cake is perfect for using up leftover chocolate as it combines both milk and dark chocolate to make this moreish twist on the classic dessert recipe.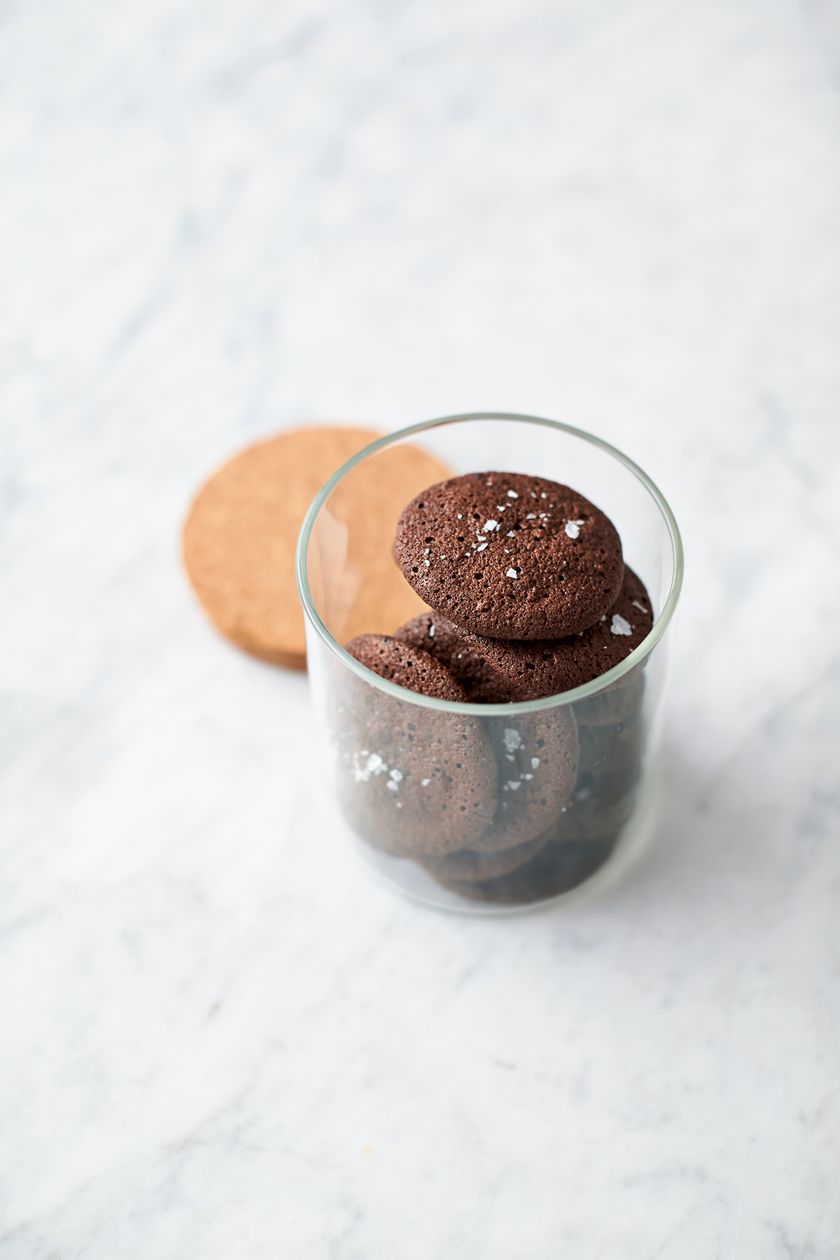 Chocolate Rye Cookies from 5 Ingredients Quick & Easy Food by Jamie Oliver
Jamie's super fast and simple chocolate cookies require only 5 simple ingredients and are ready in under half an hour, making them an easy choice for making the most of your leftovers.
Buy 5 Ingredients Quick & Easy Food here.
Rich Chocolate Cake from British Baking by Peyton & Byrne 
An intensely chocolate, gluten-free bake, this cake from Peyton & Byrne is made with dark chocolate, ground almonds and a pinch of sea salt for a deliciously subtle flavour contrast.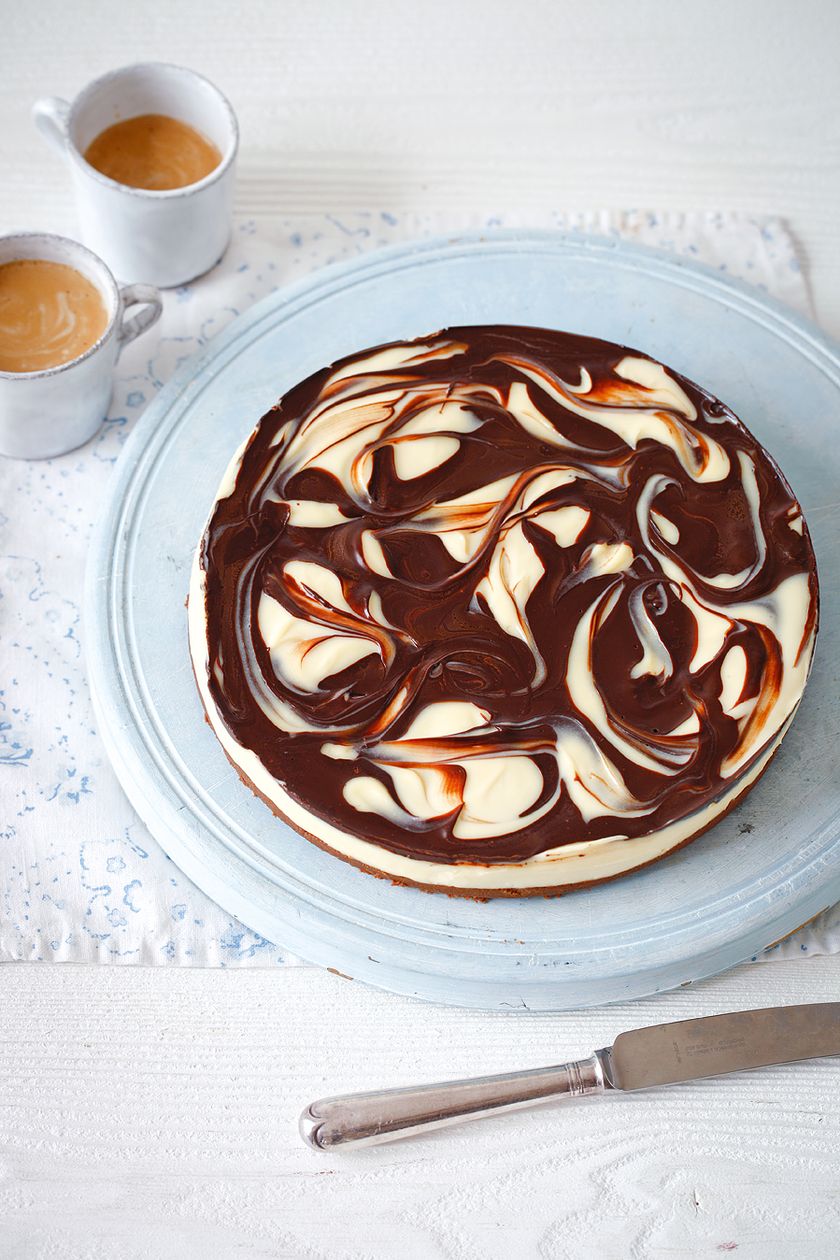 Chilled Marbled Cheesecake from Mary Berry at Home by Mary Berry
If you've not touched your white chocolate egg because you find it a little too sickly, why not try making the most of it in Mary Berry's Marbled Cheesecake recipe, in which the rich, dark chocolate is the perfect foil for the sweetness of the white chocolate.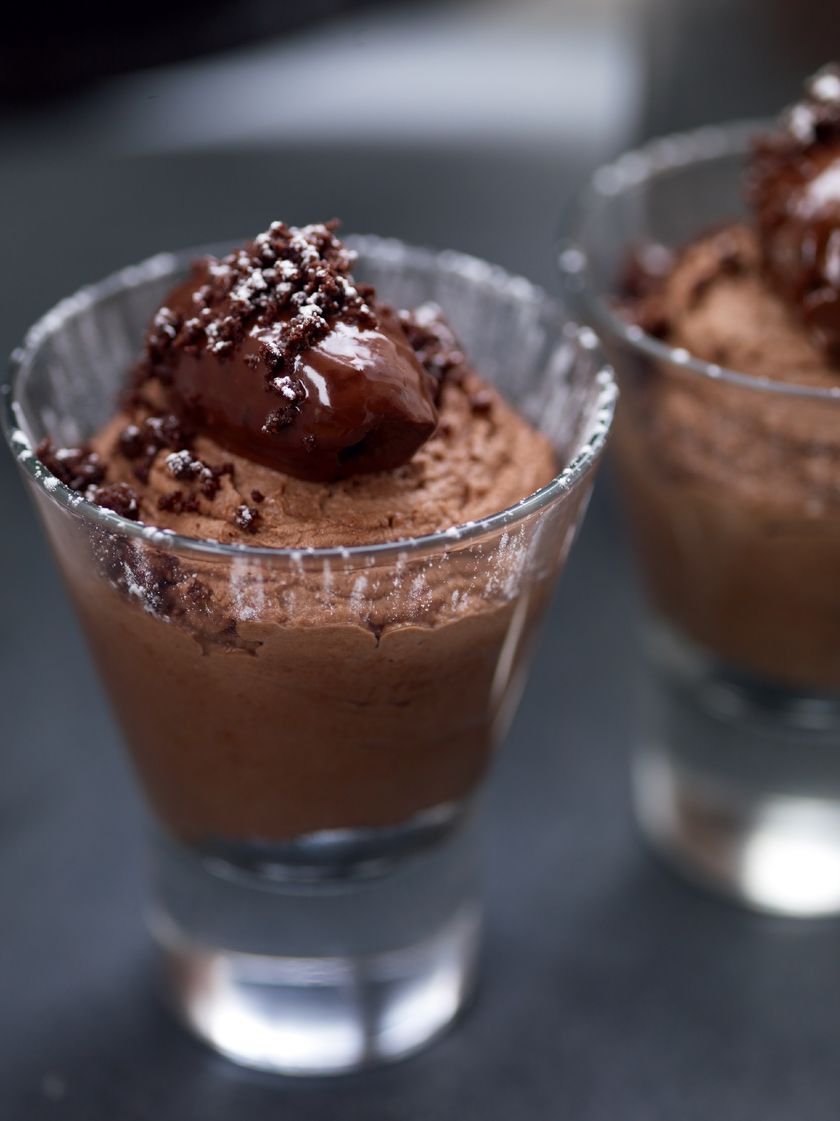 Chocolate Mousse from Barrafina by Nieves Barragán Mohacho, Sam Hart & Eddie Hart 
This luxurious mousse with a ganache topping is a chocoholic's idea of heaven and will make light work of even the most sizeable stash of leftover chocolate!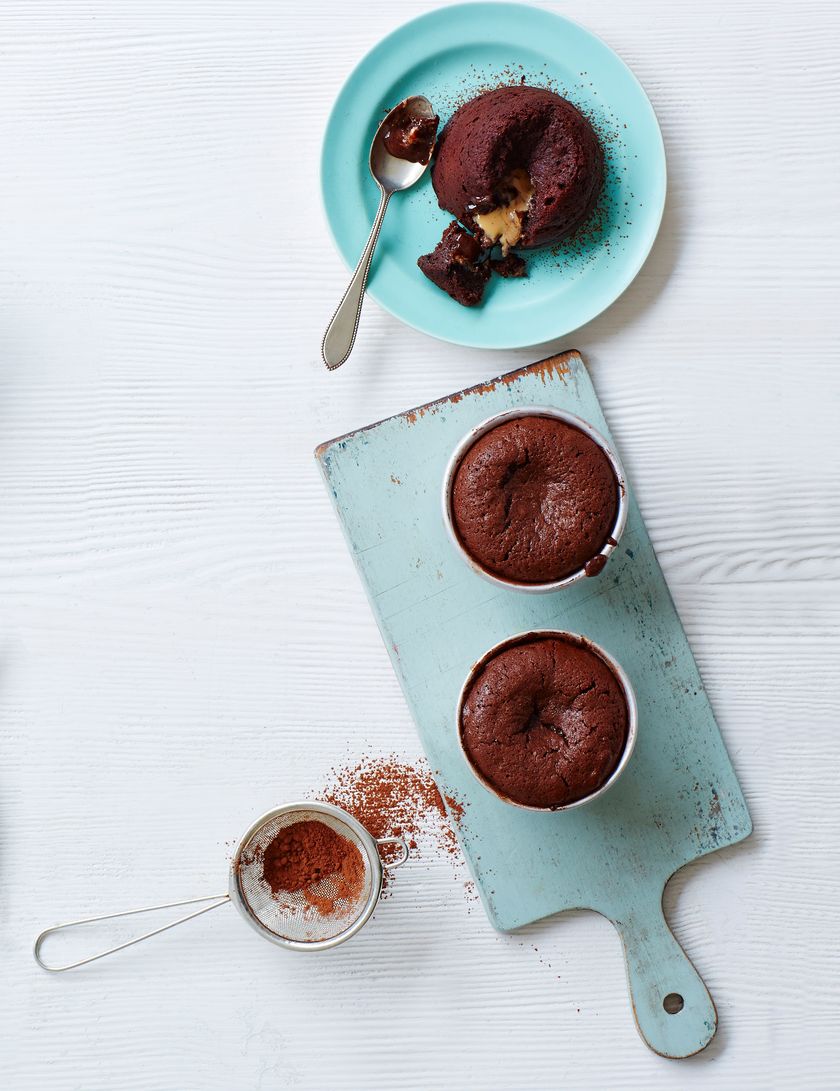 Peanut Butter Chocolate Fondant from Step-By-Step Desserts by DK Publishing
What's the only way to make chocolate even more delicious? Add peanut butter to it, of course. This divine fondant recipe boasts a gooey peanut butter middle for the ultimate way to bring together these classic complimentary ingredients.
Buy Step-by-Step Desserts here.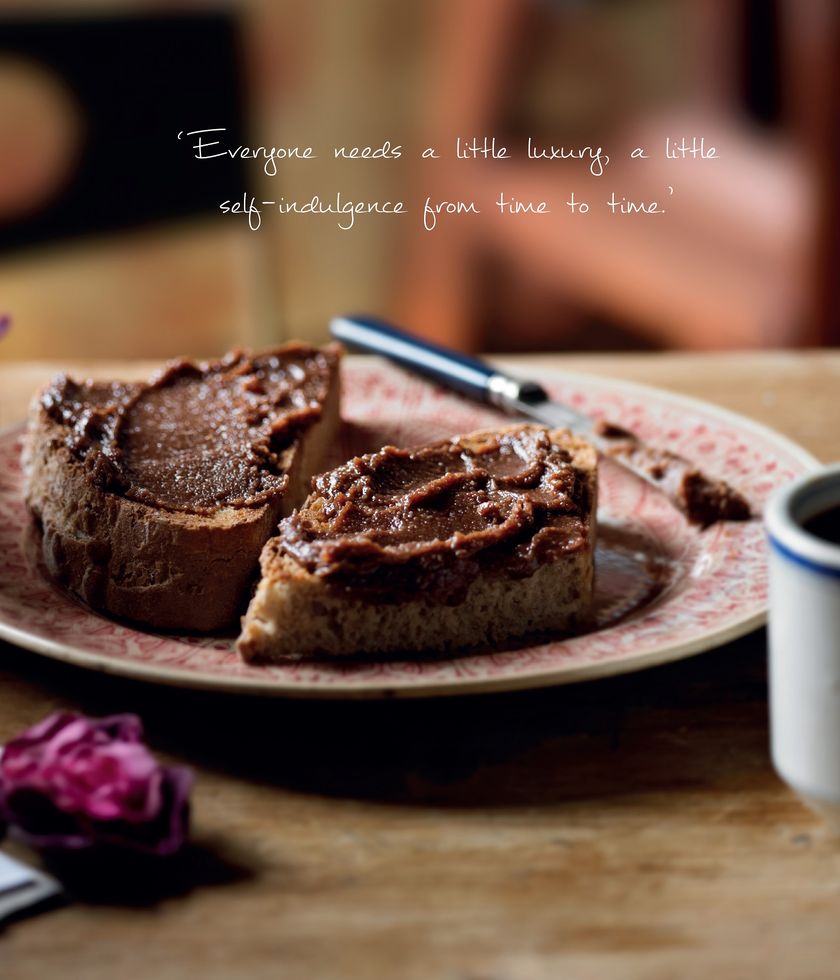 Chocolate and Hazelnut Spread from The Little Book of Chocolat by Joanne Harris & Fran Warde
Why not turn those leftovers into a spread that you can enjoy for weeks to come? This delicious home-made spread is the dream if you love Nutella - just smother on toast or drizzle over your porridge for a truly special breakfast.