While we love a turkey and sandwich as much as the next person, sometimes extreme quantities of leftovers calls for something a bit more creative, especially when entertaining guests. To get you inspired we've hand-picked 5 delicious recipes to make the most of your Christmas turkey.
Turkey and Mushroom Filo Pie from Feelgood Family Food by Dean Edwards
This luscious pie with a velvety filling is a delicious way of injecting some new life into your turkey leftovers. Taken from Dean Edwards' Feelgood Family Food, it's perfect for feeding a crowd on Boxing Day.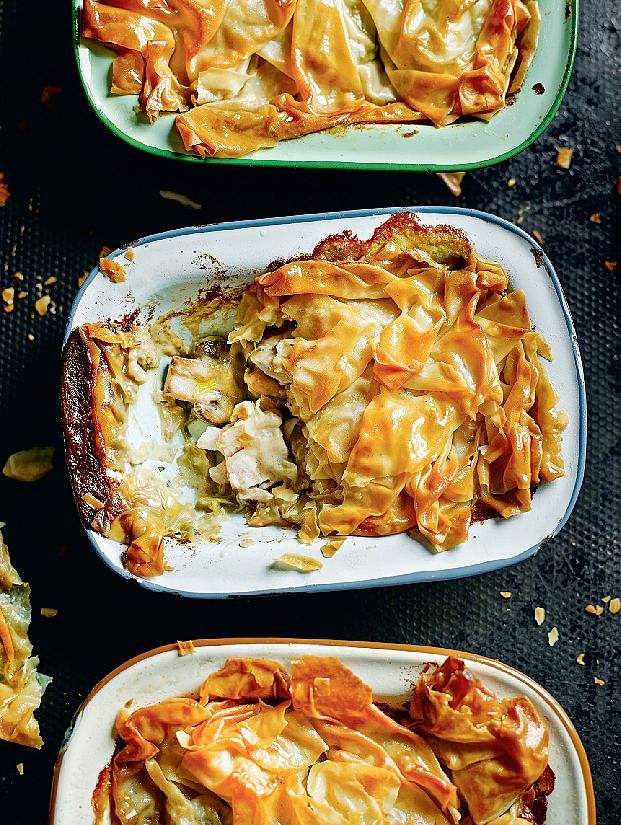 Ed's Victorious Turkey Hash from Nigella Christmas by Nigella Lawson
Taken from the brilliant Nigella Christmas, this Turkey Hash recipe is a real crowd-pleaser. With olives, peppers, almonds and soured cream, it brings a taste of the Mediterranean to you Christmas.
Get your copy of Nigella Christmas here.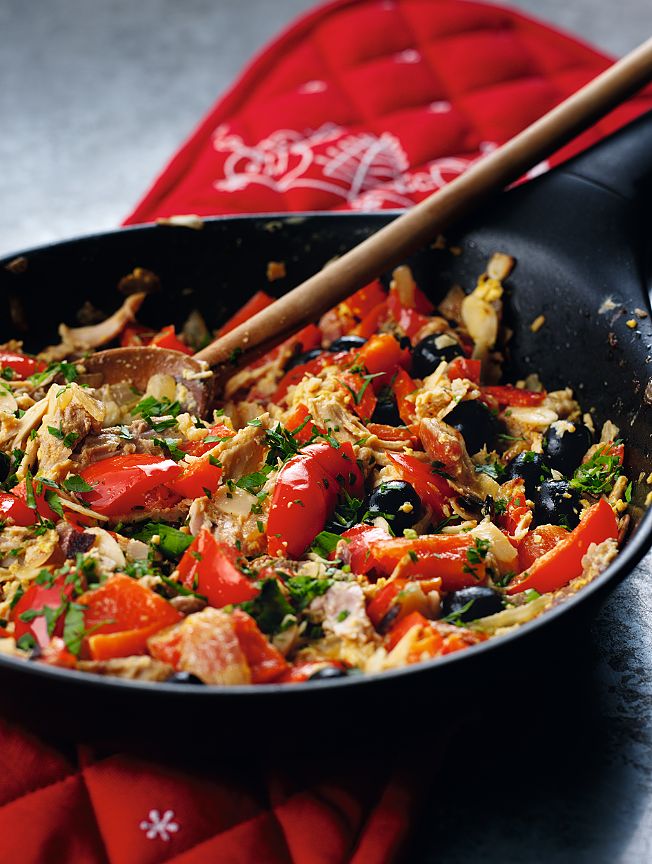 Boxing Day Turkey Salad from A Salad for All Seasons by Harry Eastwood
If your fridge is heaving with leftovers (yum, yum) it's just so great to be able to chuck a salad together, giving yesterday's Christmas dinner a fun, new lease of life that includes some much needed greenery. This recipe from Harry Eastwood is just the ticket.
Get your copy of A Salad For All Seasons here.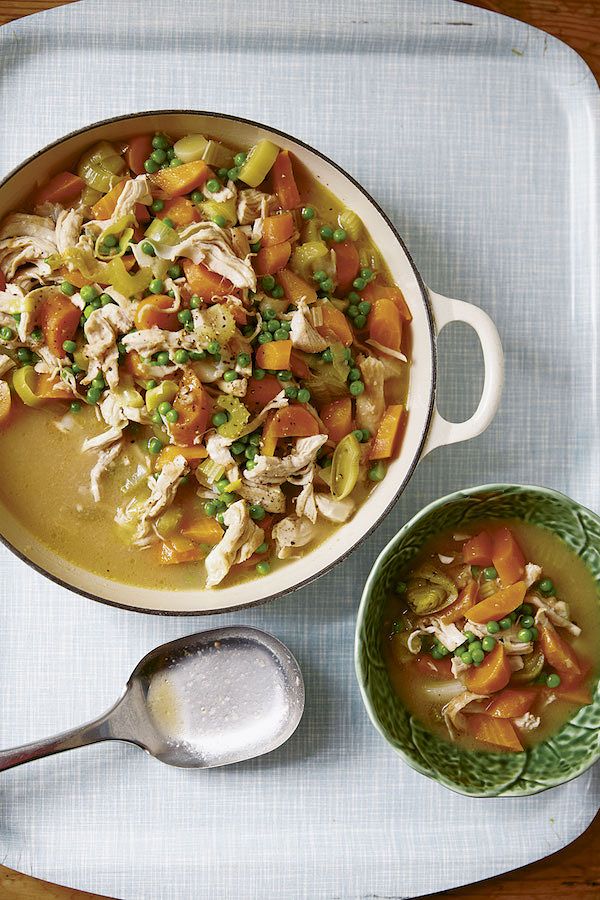 Leftover Turkey Casserole from Table Manners: The Cookbook by Jessie Ware & Lennie Ware
"This dish is by no means a sexy show-stopper, rather a nostalgic warmer and something my brother and I are always so happy to be greeted with at the table", says Jessie Ware. Take about 15 minutes to prep this recipe, then leave the oven to do the rest of the hard work.
Get your copy of Table Manners here.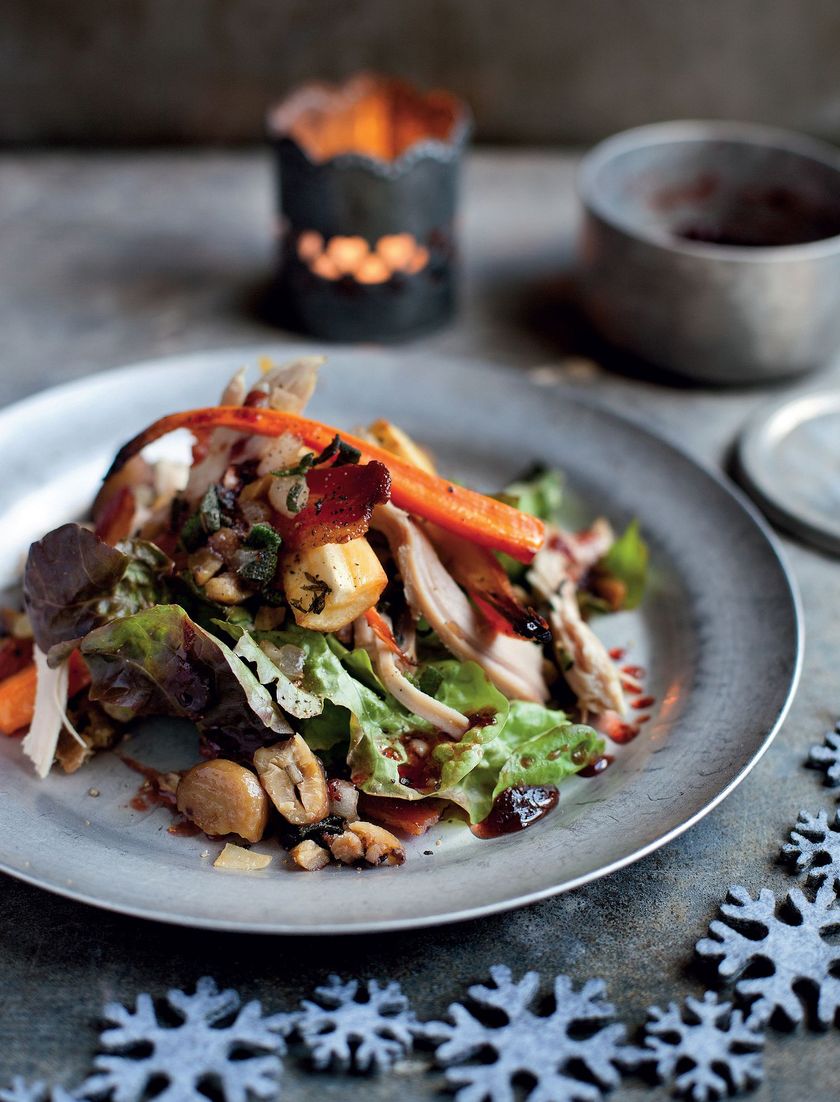 Fragrant Turkey Noodle Broth from Feelgood Family Food by Dean Edwards
Another genius recipe from Dean Edwards, this recipe tasty, quick, simple and makes a great for a light lunch when you're feeling like you've over-indulged.
Buy Feelgood Family Food here.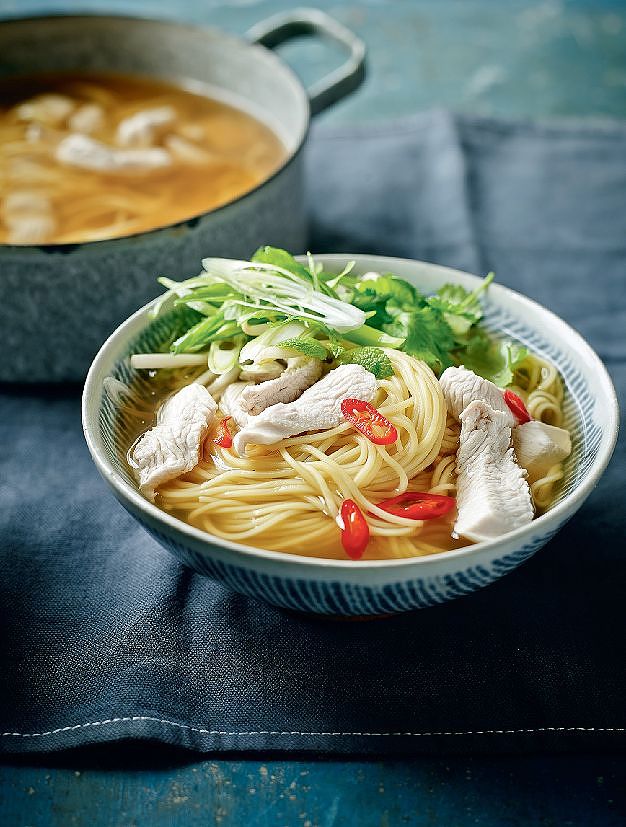 Turkey Chilequiles from The Great British Bake Off: Christmas by Lizzie Kamenetzky
Add a bit of winter spice and sunshine to your turkey leftovers with this Mexican dish. Usually made for breakfast or brunch to use up yesterday's tortilla, this more substantial version makes a great comfort-food supper.
Buy The Great British Bake Off: Christmas here.