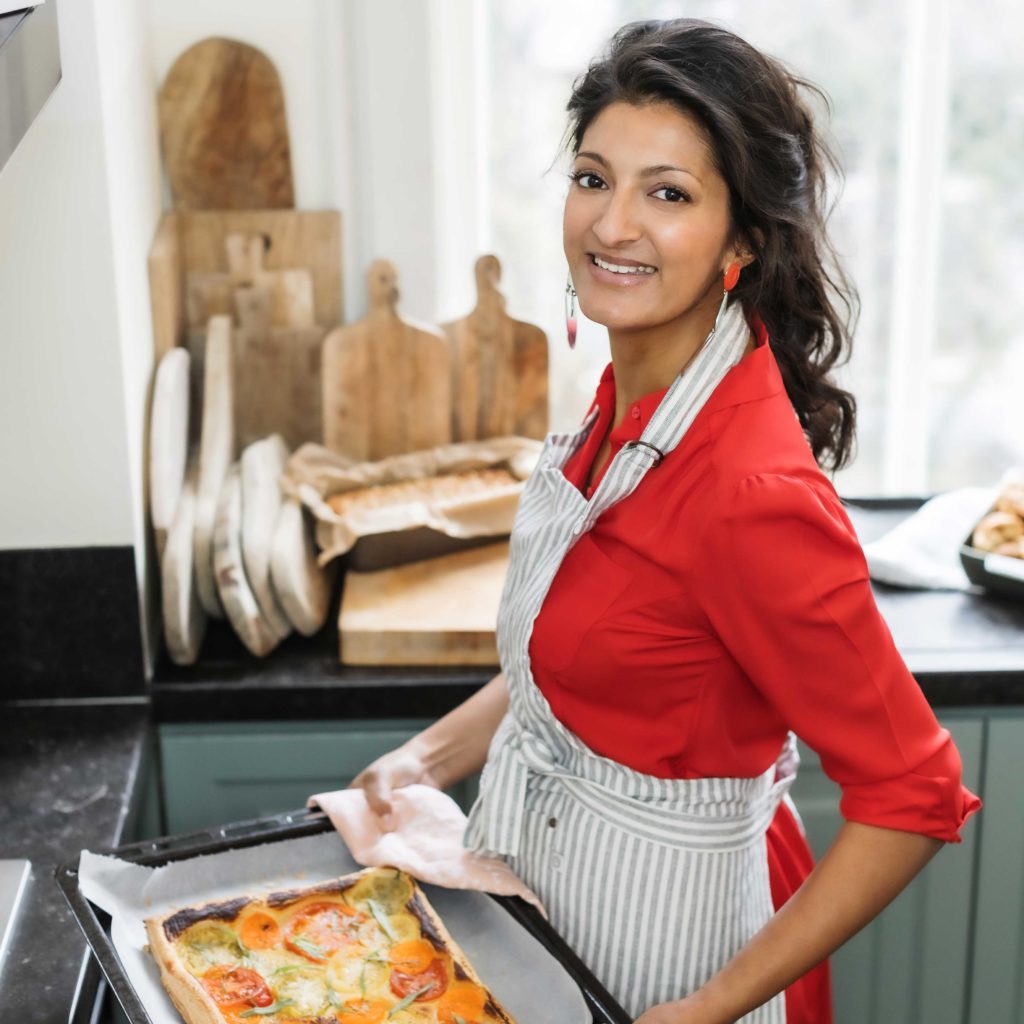 Dinner with Rukmini
Browse all of the recipes in Rukmini Iyer's cookbooks by ingredient.
Preview
Tandoori Fennel Steaks with Mint Raita
Introduction
Fennel – cut into thick steaks – benefits from a longer cook over a low heat: it concentrates the sweetness. I like to make something that requires a quick flash grill on a high heat first, and then add these these once the coals have cooled to medium.
Ingredients
round bulbs of fennel
ground coriander
ground cumin
smoked paprika
chilli powder
ground turmeric
sea salt flakes
olive oil
For the raita:
natural yogurt
cucumber, seeds removed, grated
garlic, grated
ground cumin
sea salt flakes
To serve:
fresh mint leaves, roughly chopped
flatbreads
Preview
This recipe is a preview