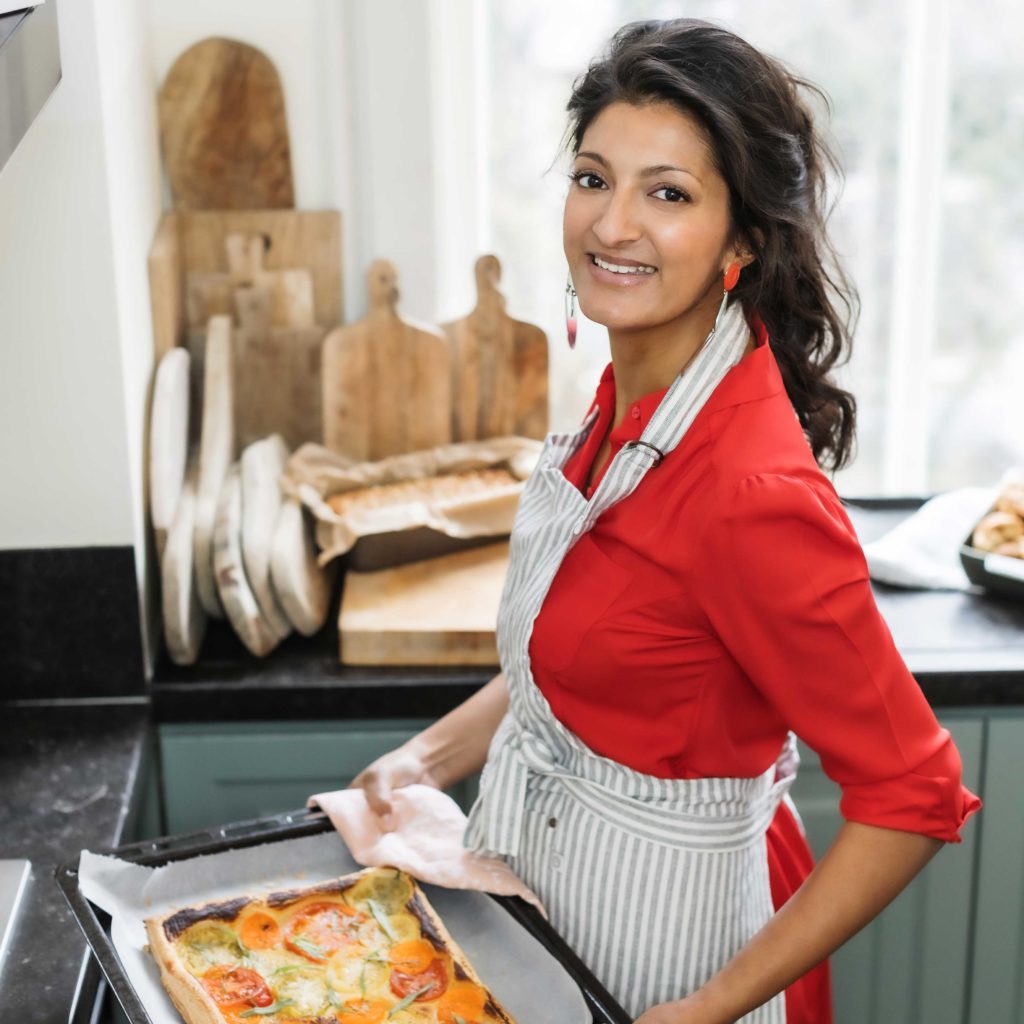 Dinner with Rukmini
Browse all of the recipes in Rukmini Iyer's cookbooks by ingredient.
Preview
Spiced Charred Baby Carrots with Hazelnuts and Dill
Introduction
These spiced carrots are ridiculously moreish, to the extent that I've had to double up the recipe. Crushing your spices whole in a pestle and mortar makes all the difference to the flavour (I've been known to improvise by chopping them with a sharp knife instead) – worth trying if you have whole spices in, but alternatively, use ready ground.
Ingredients
baby carrots or small peeled carrots
coriander seeds
cumin seeds
smoked paprika
olive oil
sea salt flakes
For the dressing:
olive oil
maple syrup
lemon, juice only
sea salt flakes
fresh dill, roughly chopped
hazelnuts, roughly chopped
Preview
This recipe is a preview