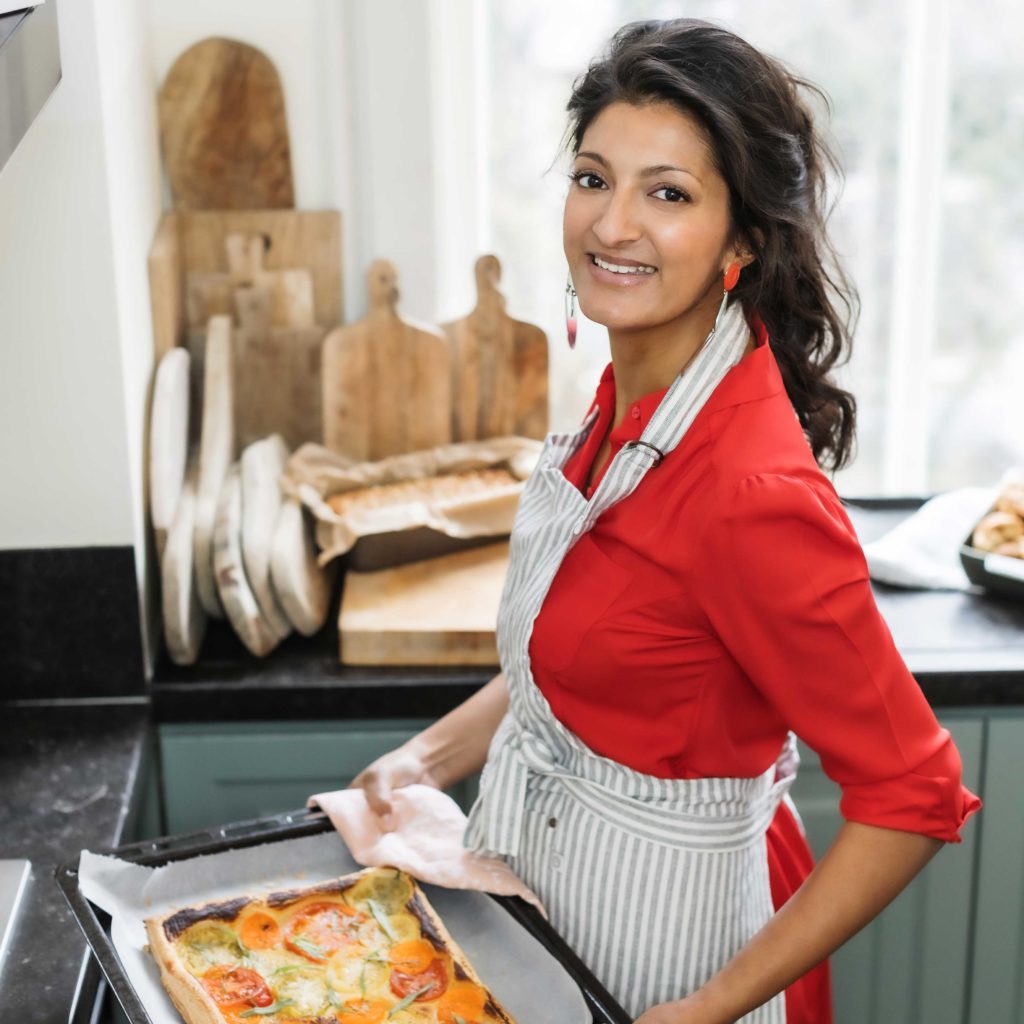 Dinner with Rukmini
Browse all of the recipes in Rukmini Iyer's cookbooks by ingredient.
Preview
Rosemary Grilled Mushrooms with Crispy Halloumi and Lemon
Introduction
I had intended to use rosemary branches as skewers for this dish, but this left me harrumphing in the kitchen with crumbled halloumi and rather bashed – if fragrant – herbs. Make your life easier and use bought skewers, chopping the rosemary for a marinade instead – less hassle, equally delicious.
Ingredients
baby chestnut mushrooms
good halloumi cheese, cut into 2cm chunks
chopped fresh rosemary
olive oil
For the dressing:
extra virgin olive oil
lemon, juice and zest
chopped fresh rosemary
freshly ground black pepper
Preview
This recipe is a preview