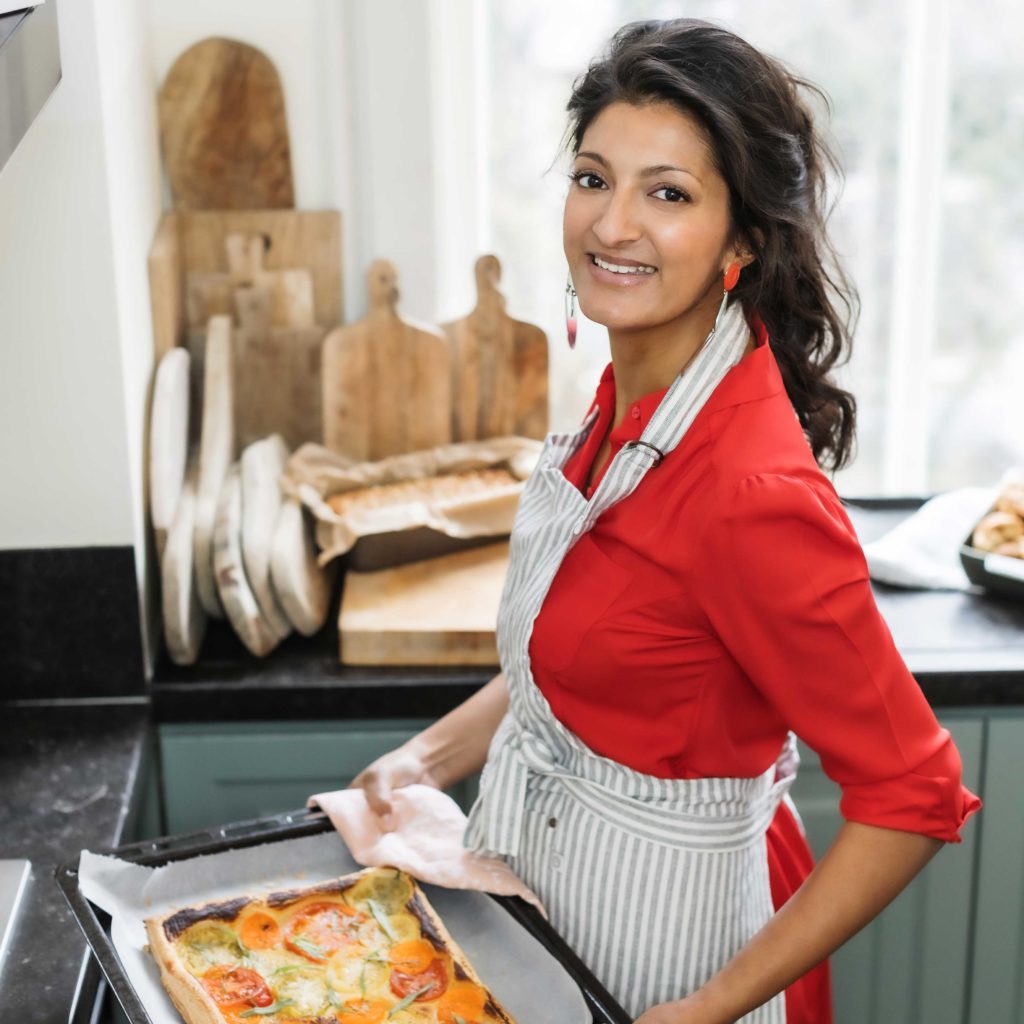 Dinner with Rukmini
Browse all of the recipes in Rukmini Iyer's cookbooks by ingredient.
Preview
Pankaj's Addictive Chilli Peanuts with Lime
Introduction
This recipe takes a packet of salted peanuts to the next level, and comes from my friend Mo's dad Pankaj. He's a wonderful host, so it's unsurprising that these are a brilliant pre-dinner snack to have with drinks – I'll inevitably make up a batch just before guests arrive to go with a glass of champagne (if I get to the guests first) or a chilled craft beer (if Tim gets there first). We'll also down a bowlful between the two of us on a night in with a glass of wine. You could use this seasoning on sev (chickpea noodles) too, or a packet of Bombay mix.
Ingredients
salted peanuts
red onion, very finely chopped
red chilli, finely chopped
fresh coriander, finely chopped
limes, juice only
Preview
This recipe is a preview