Sweetcorn ripens just as summer is on its way out and the mellow, hazy days of early autumn are about to begin. With its smiley-face yellow tones and pops of sugary sweetness it bridges the gap between the two seasons very nicely, working just as well in soul-soothing soups as in bright, zingy salads. Whether you're using fresh, frozen, or tinned corn we've got a recipe to suit, so read on for our seven favourite sweetcorn recipes.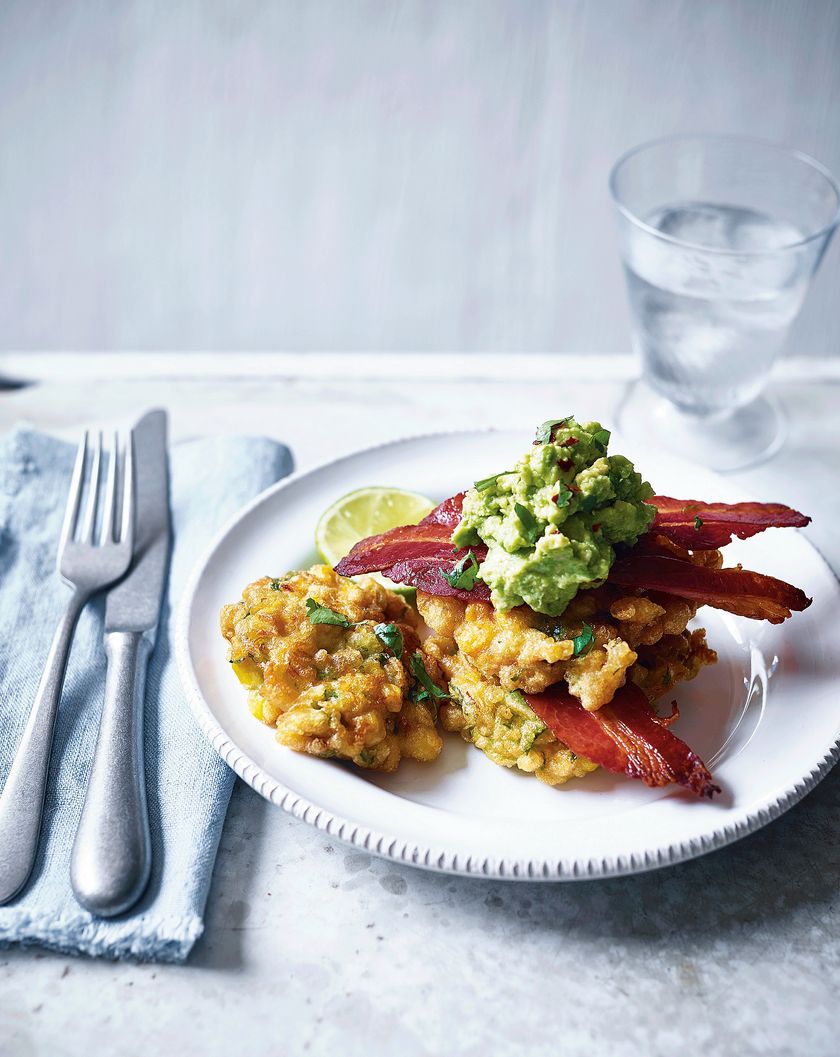 Sweetcorn Fritters from One Pan. 100 Brilliant Meals by Mari Mererid Williams
If you want to serve up a restaurant quality brunch, look no further than these moreish sweetcorn fritters served with crispy bacon and guacamole. If you're vegetarian, leave out the bacon and think about adding some crumbled feta cheese. 
Buy One Pan. 100 Brilliant Meals here.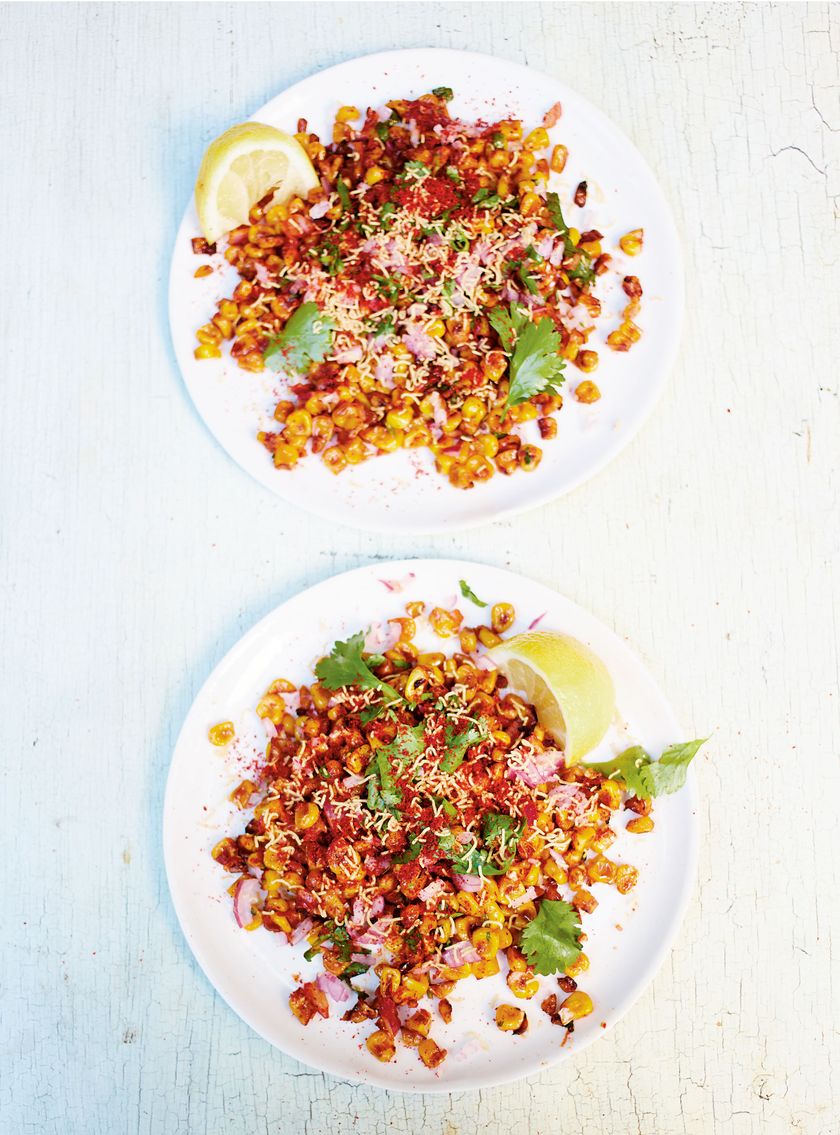 Meera Sodha's Blackened Sweetcorn Chat from Fresh India: 130 Quick, Easy and Delicious Recipes for Every Day by Meera Sodha
This deceptively simple dish packs a flavourful punch in the form of cumin, chilli powder, lemon juice and fresh coriander - it's the perfect lunch to wake up your tastebuds. It can be made with fresh or tinned corn and is delicious served alone or with hot chapattis. 
Buy Fresh India here.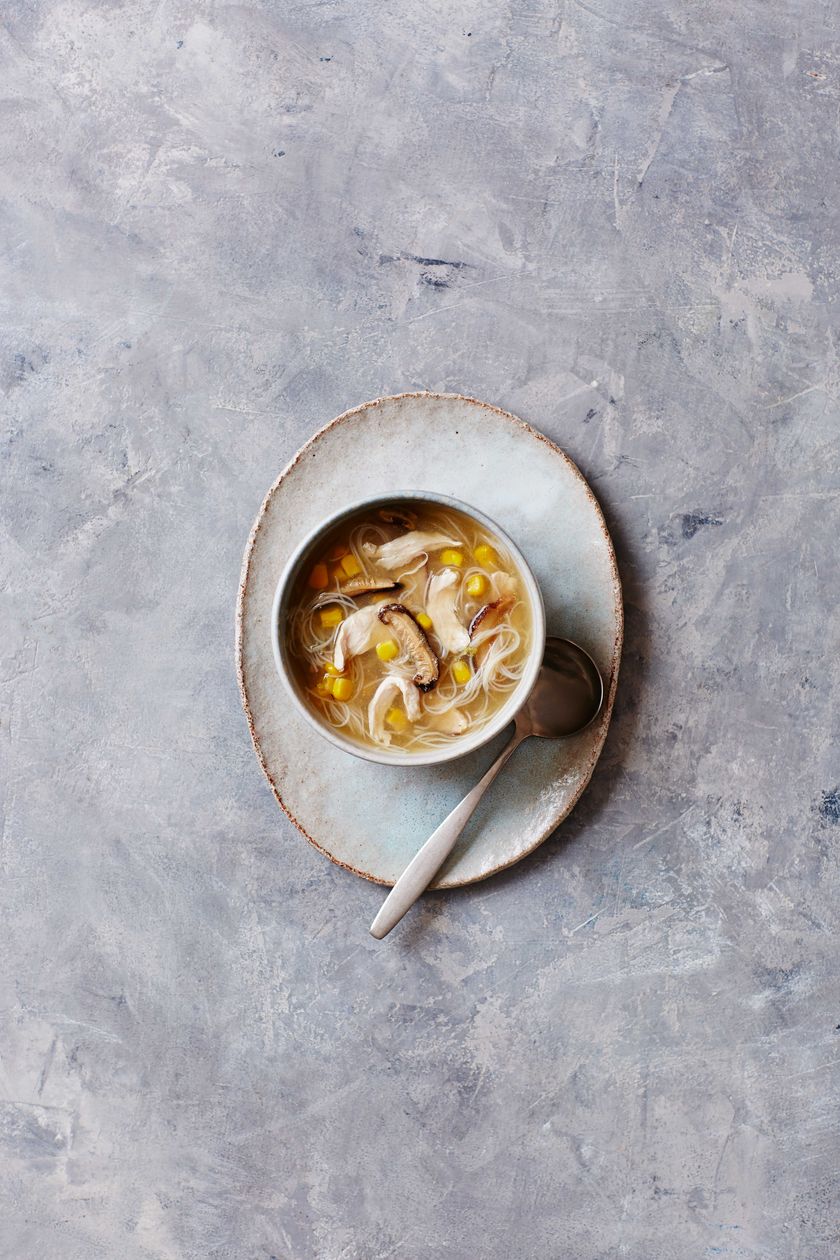 Shiitake Chicken Noodle Soup from The Soup Book by Sophie Grigson
A comforting soup from Sophie Grigson's The Soup Book, this recipe involves just five ingredients but delivers a complex, flavourful, and nourishing dish, enhanced by bursts of sweetness from the sweetcorn kernels.
Buy The Soup Book here.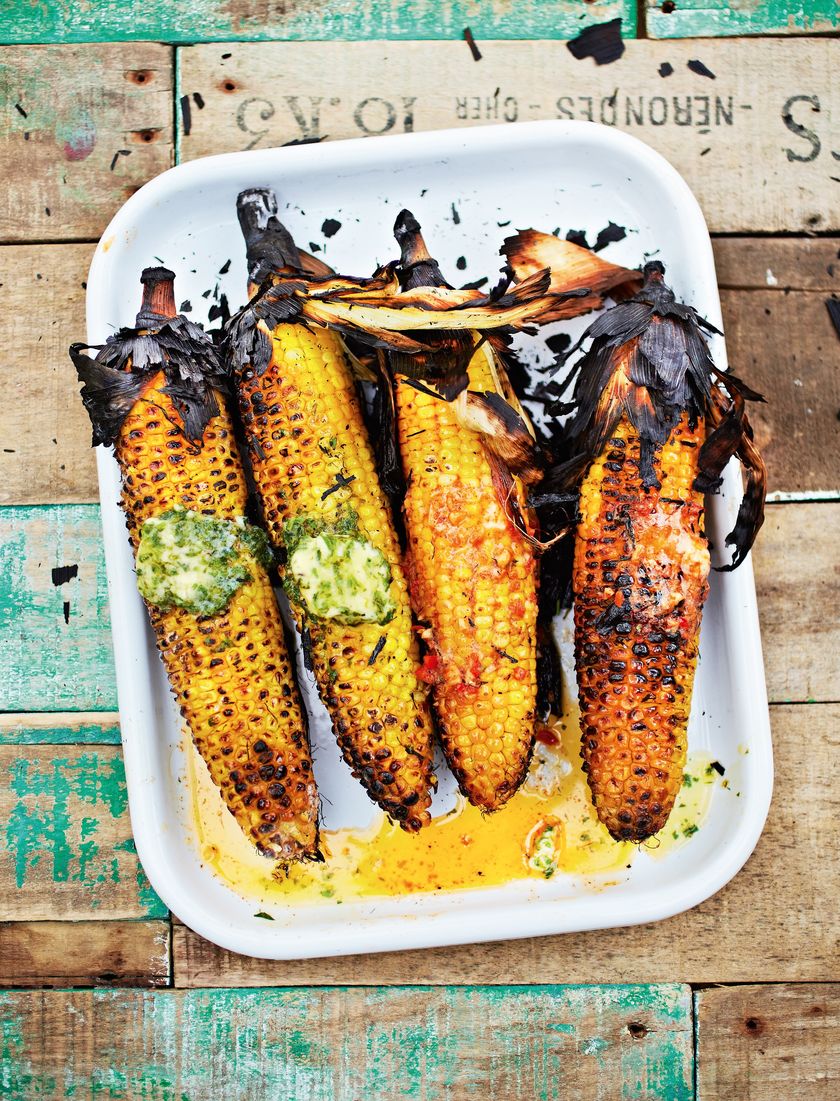 Barbecued or Griddled Sweetcorn with Flavoured Butters from Grill it with Levi: 101 Reggae Recipes for Sunshine and Soul by Levi Roots
Whether you're cooking for vegetarians or just want to liven up your barbecue with some flavoursome side dishes, check out this recipe for charred sweetcorn cobs served with a choice of chilli butter, lime and coriander butter, or Parmesan butter.
Buy Grill it with Levi here.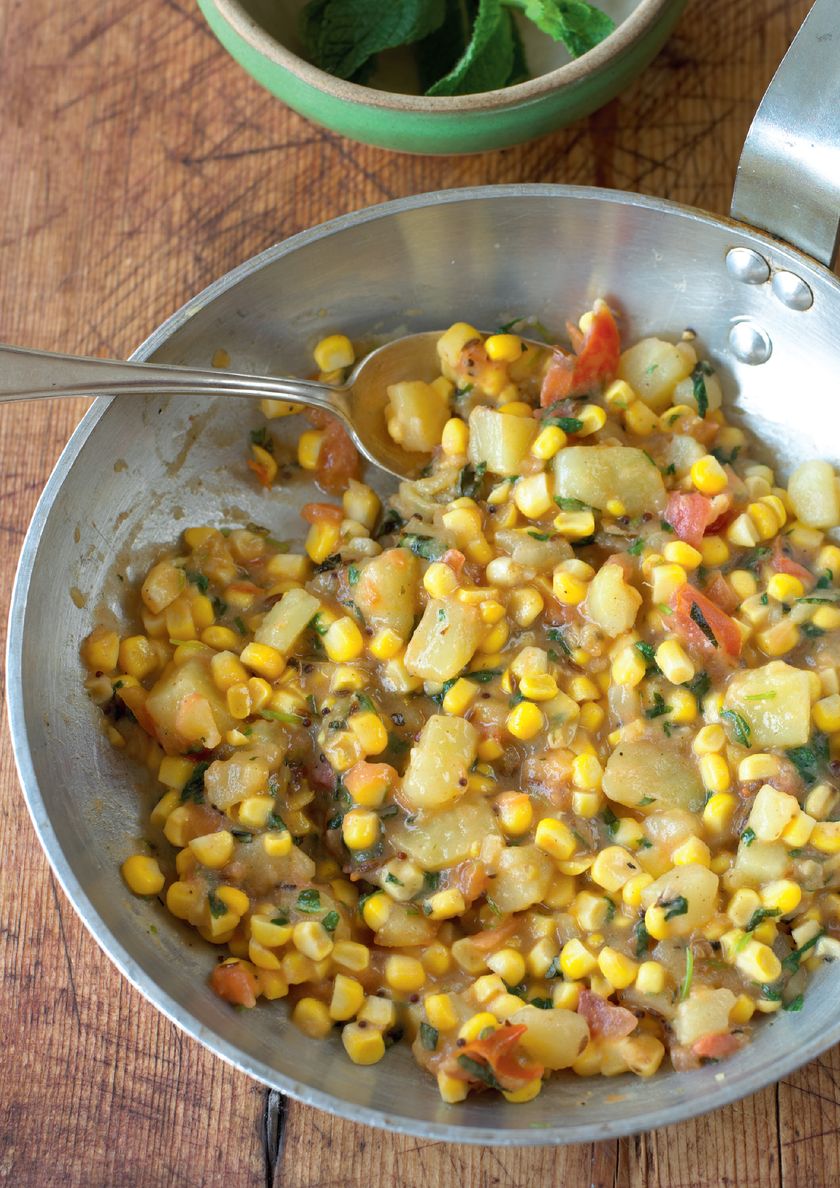 Sweetcorn and Potatoes with Mustard Seeds and Mint from My Kitchen Table - 100 Weeknight Curries by Madhur Jaffrey
This recipe from Madhur Jaffrey offsets the sweetness of the corn with the heat of chilli and the tang of fresh lemon juice to create a truly mouthwatering dish.
Buy My Kitchen Table - 100 Weeknight Curries here.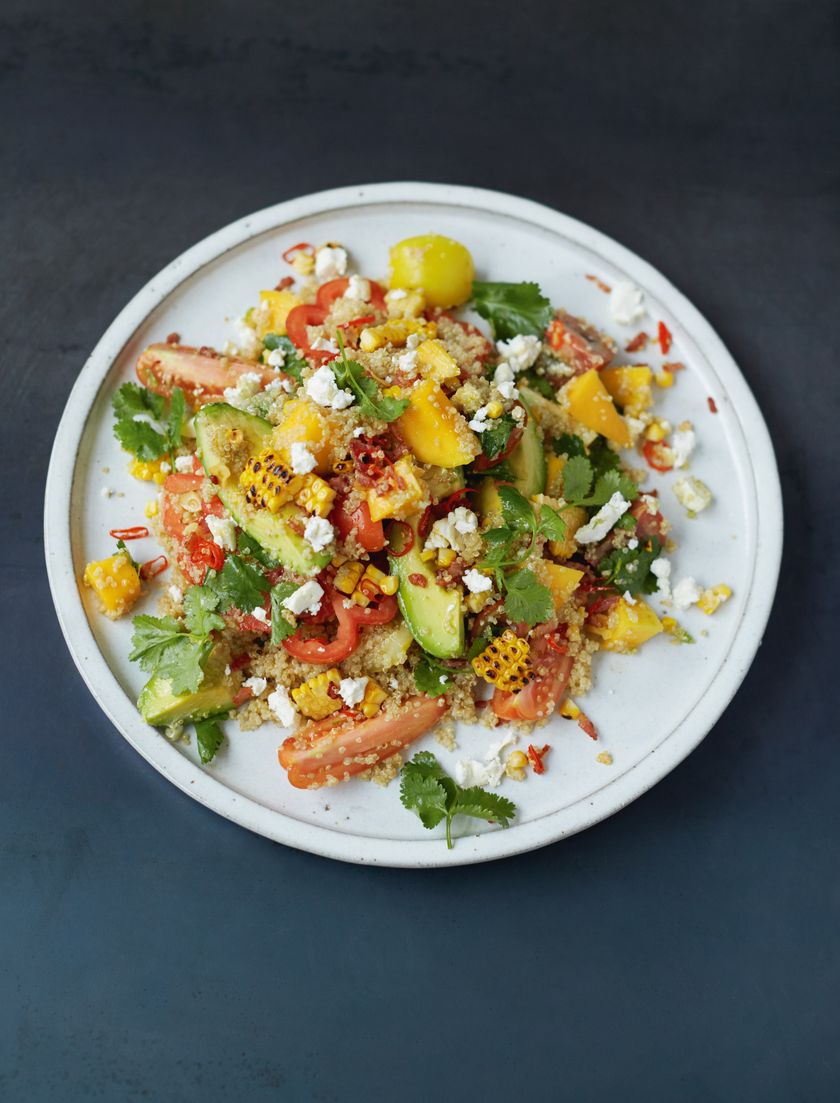 Grilled Corn and Quinoa Salad Mango, Tomatoes, Herbs, Avo, Feta from Everyday Super Food by Jamie Oliver
 Crisp, fresh and vibrant and summery, Jamie's salad is summer on a plate.
Get your copy of Everyday Super Food here.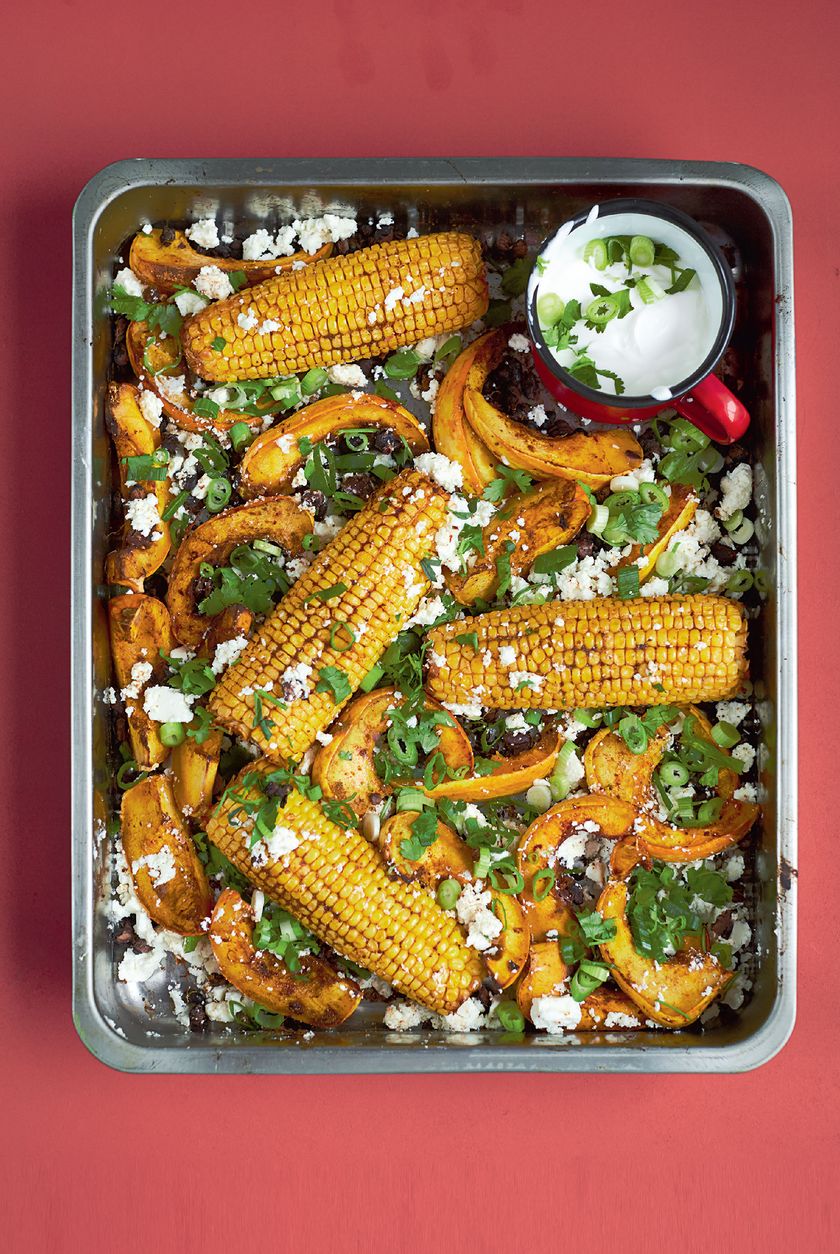 Chipotle Roasted Sweetcorn with Squash, Black Beans, Feta and Lime from The Green Roasting Tin by Rukmini Iyer
An tasty and incredibly easy recipe from Rukmini Iyer, this one-tin dish uses corn on the cob, roast squash, black beans, feta cheese, and lime juice to create a substantial vegetarian dish inspired by the flavours of Mexico.