To celebrate World Vegetarian Day (Oct 1), we've put together a list of some of our favourite meat-free dishes. From scrumptious vegan fare to adventurous vegetarian bakes, feast your eyes on some of our top vege-centric recipes from cookbook authors like Ottolenghi, Mary Berry and Madhur Jaffrey.
For more Vegan and Vegetarian recipe inspiration, check our Pinterest board. 
Beetroot and Sweet Potato Gratin (see the recipe)
This beetroot and sweet potato gratin is a truly spectacular sight. As Rosie Ramsden suggests, both these root vegetables cook happily in cream and take on a deliciously nutty flavour. Cut through the layers to find bright purples, hot pinks and dusky oranges. 
Buy Rosie Ramsden's The Colour Wheel here (£18.99).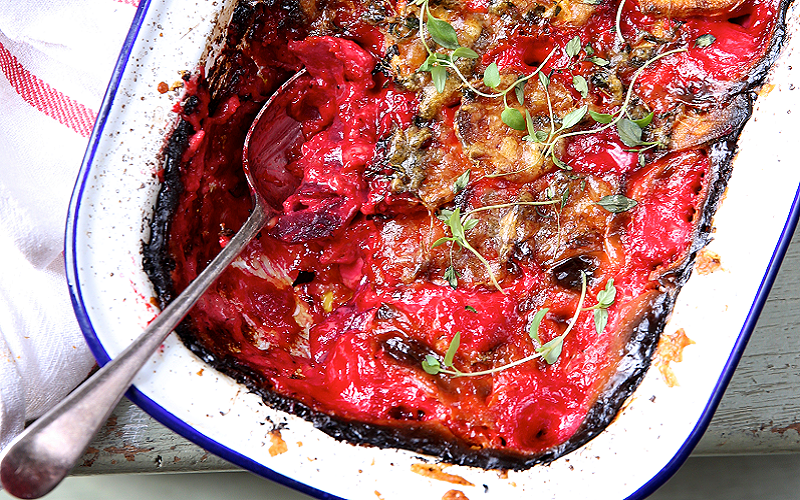 As Mary Berry says, couscous has to be the best of all the 'instant foods'. Pair the versatile ingredient with assorted greens and toasted pine nuts for a delicious salad or side dish. 
Buy Mary Berry's At Home here (£20.00).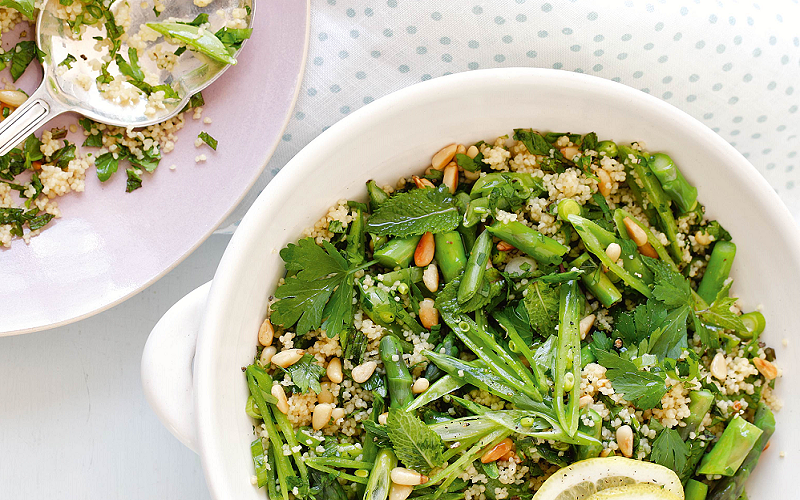 Jack Monroe's earthy, red wine risotto is comfort food at its best – warm, flavourful rice with a red wine base, it's the perfect meal to devour whilst snuggling under a thick blanket. 
Buy Jack Monroe's A Girl Called Jack here (£12.99).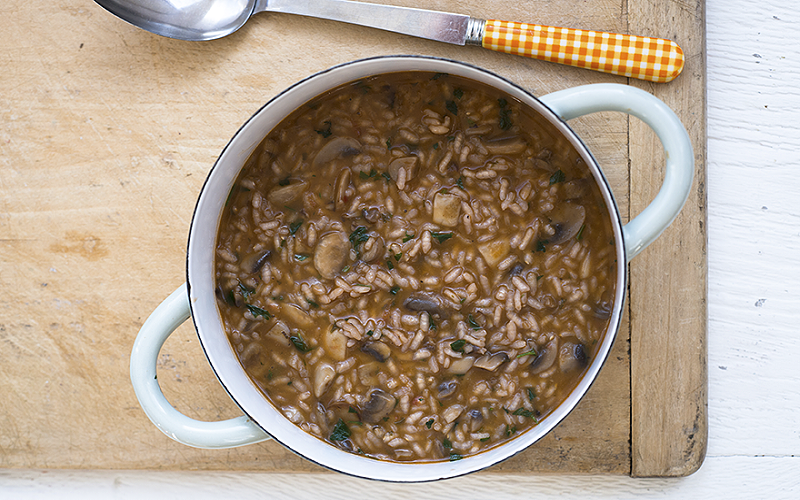 The queen of curries, Madhur Jaffreys replaces flour and milk with yoghurt and rice flour for a savoury pancake. It tastes absolutely fabulous with pickles and chutneys. 
Buy Madhur Jaffrey's Curry Easy Vegetarian here (£26.00).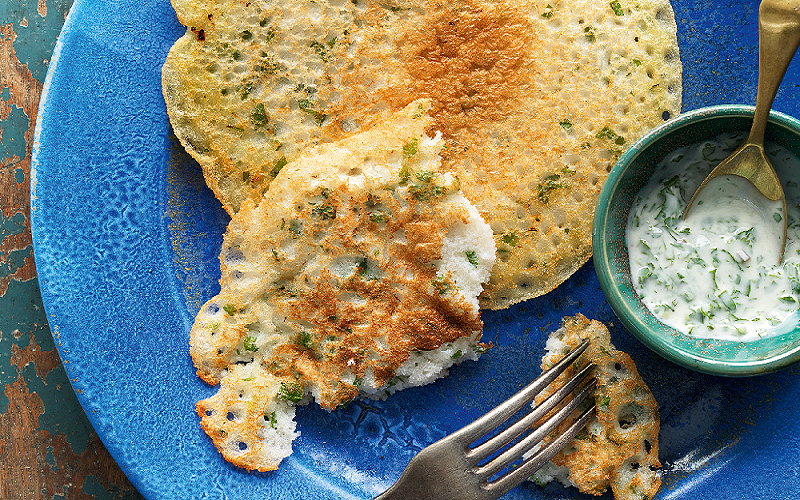 Aubergine with Black Garlic (see the recipe)
The mighty aubergine has long been a favourite ingredient of Yotam Ottolenghi. Here, he combines the vegetable with rare black garlic in a recipe from his thrilling new cookbook, Plenty More.
Buy Yotam Ottolenghi's Plenty More here (£27.00).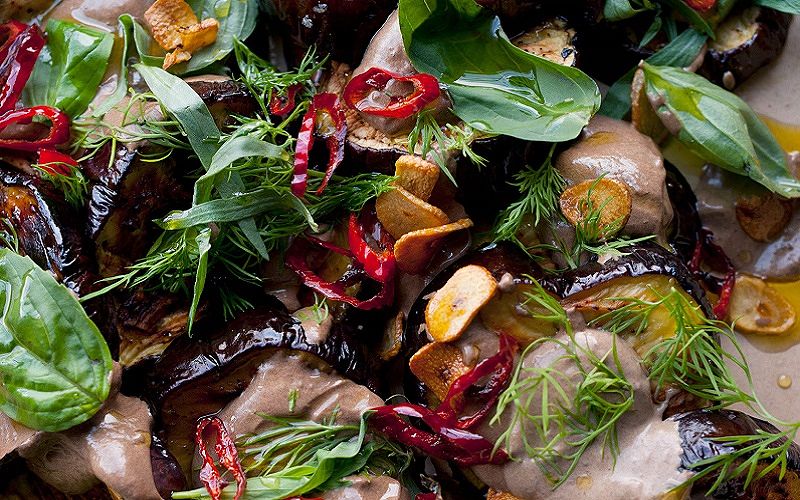 See more Vegan and Vegetarian recipe inspiration on our Pinterest board.